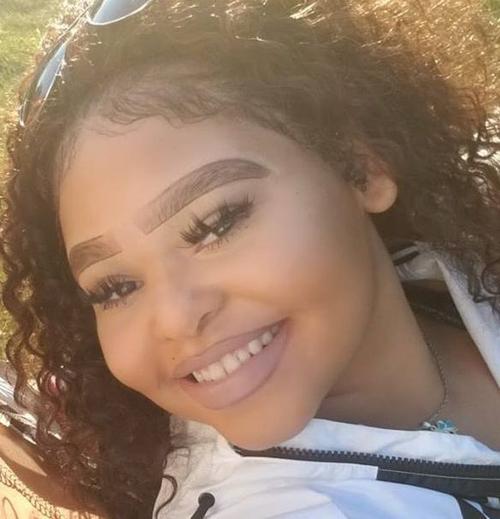 GARY — The mother of a 16-year-old girl is asking anyone with information on the girl's whereabouts to come forward.
DaTasha Johnson said she last saw her daughter Amya Hale on Saturday, when she left their Gary home for work. 
When Johnson returned home, Amya was missing. 
Johnson reported Amya missing Sunday, police said.
Amya has not been attending school, her mother said. Johnson thinks her daughter might be with people, but she's unsure of their names.
"Call me. Come home. Let me know. I am worried sick," Johnson said. "I don't know if she's being held against her will. I just want to find her. I'm not mad. I don't care if she ran off. I just want her home."
Police were with Johnson when she viewed surveillance video from a gas station at 21st Avenue and Grant Street that showed Amya had been there. 
She was wearing blue jeans, brown boots and a white jacket that had yellow and red on it, Johnson said.
Amya is described as a black female, 5 feet, 5 inches tall, light complexion, medium build, brown eyes and curly hair.
Anyone with information about Amya's whereabouts is asked to call Sgt. Darlene Breitenstein at 219-881-1229.
Be the first to know
Get local news delivered to your inbox!