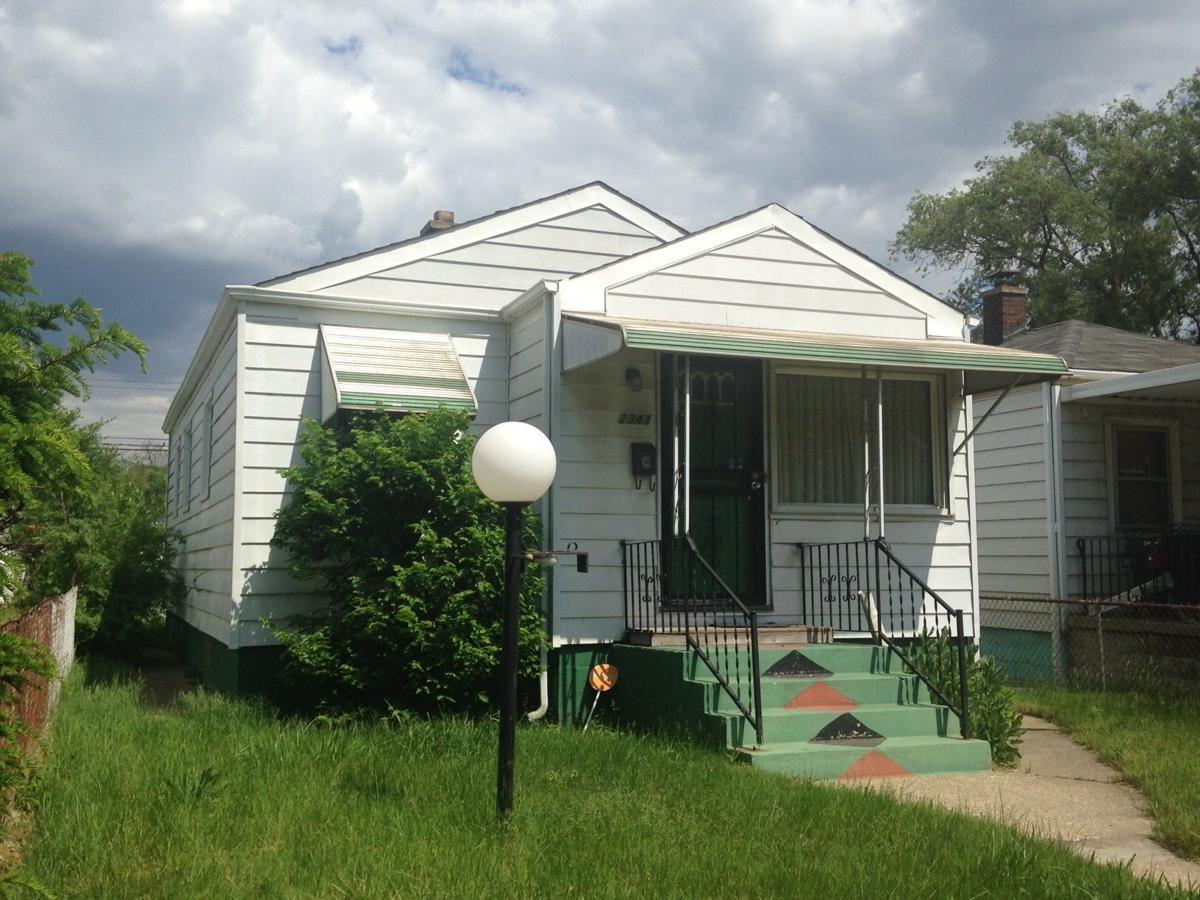 GARY — When Milton Willis first heard Gary was offering to sell homes to residents for a dollar, he thought it was too good to be true.
Willis was among hundreds of people who expressed interest in the city's Dollar Home Program when it was instituted in 2013.
"I got involved in it because it was such a good deal, plain and simple," Willis said.
Some people, however, had unrealistic expectations about the program when it was first offered and didn't realize that while the house could be acquired for a dollar, they needed to have the financial resources to rehab the home as well.
"I think that first day that we opened to the public to take applications we had like 500 people," remembered Community Development Director Arlene Colvin about the first round in 2013. "People were calling from the highway wanting to know how to get to our office — just all kinds of stuff like that."
A similar program was offered years earlier by the U.S. Department of Housing and Urban Development. The program was how Mayor Karen Freeman-Wilson was able to obtain her first home and when she became mayor, she decided to reinstate a similar locally funded program, according to Colvin.
First round a learning lesson 
Colvin described the initial round as a pilot program where officials learned lessons about improving the second offering of homes. For one thing, officials want to make it clear that applicants should be making at least 80 percent of the area's median income when applying for the program. For a single person, that amounts to $35,800 annually.
"It's a program for people who have more income than the people we generally serve in this department," Colvin said.
Applications are being taken through July and a lottery will be held to award the homes later this summer.
Lakia Manley, a housing coordinator for the department in charge of the program, said some people may have thought the 14 homes being offered in 2013 would be move-in ready. The properties require some work to be done before people can settle in.
Five applicants ended up obtaining homes in the first round. Four have rehabbed the homes and are living in them.
Willis said he and his wife, Silvia, sacrificed and cut back on doing such things as going out for meals so they could pay for the rehab of the home, which he said was basically gutted when they obtained it. 
"It was a struggle," he said. 
Not all of the homes were taken in the first round and the city had those in poor condition demolished. About a dozen homes are being offered this year, mainly in the Glen Park/University Park area. They can be viewed on the Community Development Department's webpage.
Colvin said the city looked at acquiring homes that could be rehabbed for a reasonable amount of money.
Manley said "generally we are looking at $20,000 to $30,00 to rehab the property," although the cost is dependent on how the new owners want the property to look.
The program was initially targeted just to city residents, but because so many people outside Gary expressed interest last time, Colvin said it was decided to open it up to nonresidents as well. She said officials decided "this would be a good opportunity to get some new residents."
The program calls for the property to be brought up to code within six months and make it habitable within a year. The person must also agree to live in the house for five years. After that time, the city will deed the home over to the new owners. During the intervening time, the occupants will not have to pay taxes on the property because legally it is still in the city's name.
Colvin said officials have also been talking to a financial institution willing to work with homeowners participating in the program. 
"This is our first chance to work with a financial institution in the program so we will see how it develops," she said.
Colvin said the community development department wants to "offer as many opportunities for home ownership in the city as we can possibly create."