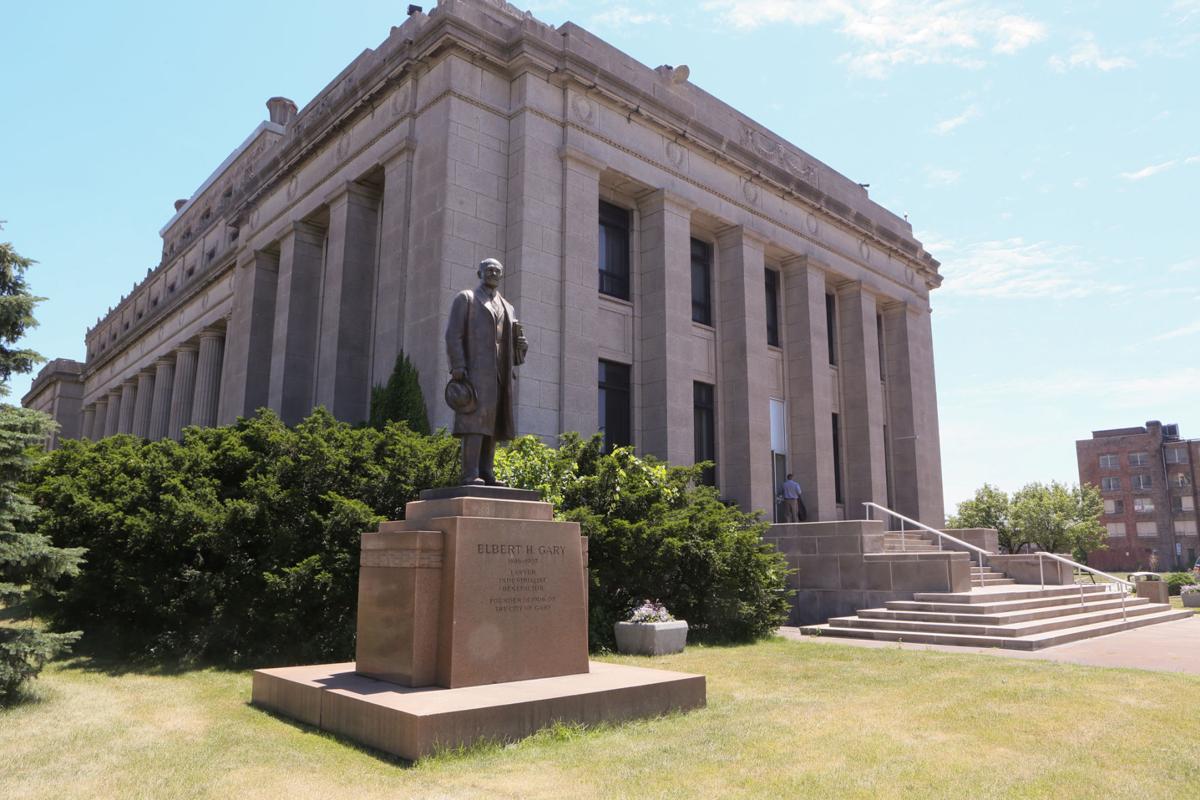 GARY — Three companies have been selected as master developers for different sections of the city, although there is no timeline yet on when actual construction might take place.
The Gary Redevelopment Commission last week approved memorandums of understanding with three firms to serve as master developers in the University Park, Miller area and other sections of the community.
Redevelopment officials will meet with each of the firms before Memorial Day and define what the commission and groups would like to see accomplished in these areas, said Joe Van Dyk, the city's planning and redevelopment executive director. He said they will also go back to neighborhood groups to gather additional input for the plans in these areas.
"We still have a ways to go," Van Dyk said.
Brinshore Development, LLC., out of Northbrook, Illinois, was selected to be the master developer for the University Park area. Located on the south side of Gary, the University park area is bounded by Interstate 65 to the east, Ridge Road to the south, Grant Street to the west, and Interstate 80/94 to the north. It's home to Indiana University Northwest and Ivy Tech Community College.
The company has developed more than 5,000 units of affordable rental housing in several states and is currently working on Gary Manor with the Gary Housing Authority.
A plan has already been developed for the University Park East area thanks to the support of a $500,000 Choice Neighborhood Planning Grant from the U.S. Department of Housing and Urban Development. Residents in eight working groups with the aid of consultants, created a plan over a two-year period.
The city has targeted three areas for redevelopment in this section of the city, including the corner of 35th Avenue and Broadway, the Colonial II property across for Ivy Tech Community College, and land around the vacant Benjamin Franklin School at 600 E. 35th Ave.
The city needed to obtain a master developer for the area as part of its application for an implementation grant for  HUD. While discussing that process, city officials decided that they would also seek master developers for other areas of the city, according to Van Dyk.
"It led to a larger conversation about why would we confine this to just that one neighborhood because we know there are certain priority projects we put a lot of time and effort and resources in doing," he said.
In addition to Brinshore, the redevelopment commission entered into an agreement with Gary Rising Partners for the Horace Mann neighborhood. That area includes the Methodist Hospitals Northlake Campus and the former Horace Mann High School.
Gary Rising Partners is comprised of African-American owned development and constructions firms, headed by East Lake Management and Development Corp. East Lake has developed thousands of affordable, market rate and mixed-income residential units. Another group member, Gateway Partners, LLC., is the owner of the historic Gary State Bank building.
The third company granted a memorandum of understanding is Meridian Hospitality Corp. They got the Gary Lakefront area, which is located on the southern shore of Lake Michigan adjacent to Marquette Park.
Officials want the master developer and residents to build a 150-room full service hotel with a restaurant and cafe. The firm was also selected as master developer for the Lake Street Junction and Miller Transportation Oriented Development area, which includes various neighborhoods and developments within a half mile radius of the South Shore train station at Lake Street, including the Miller, Aetna, and Glen Ryan neighborhoods.
Meridian, established in Cleveland, Ohio, has already started transitioning principals and key personnel to Gary over the past year. It put together what it called a 10-year vision for the waterfront, which included not only a boutique hotel but other attractions such as a winter ice rink. Van Dyk said the group has experience in dealing with the National Park Service.
Be the first to know
Get local news delivered to your inbox!