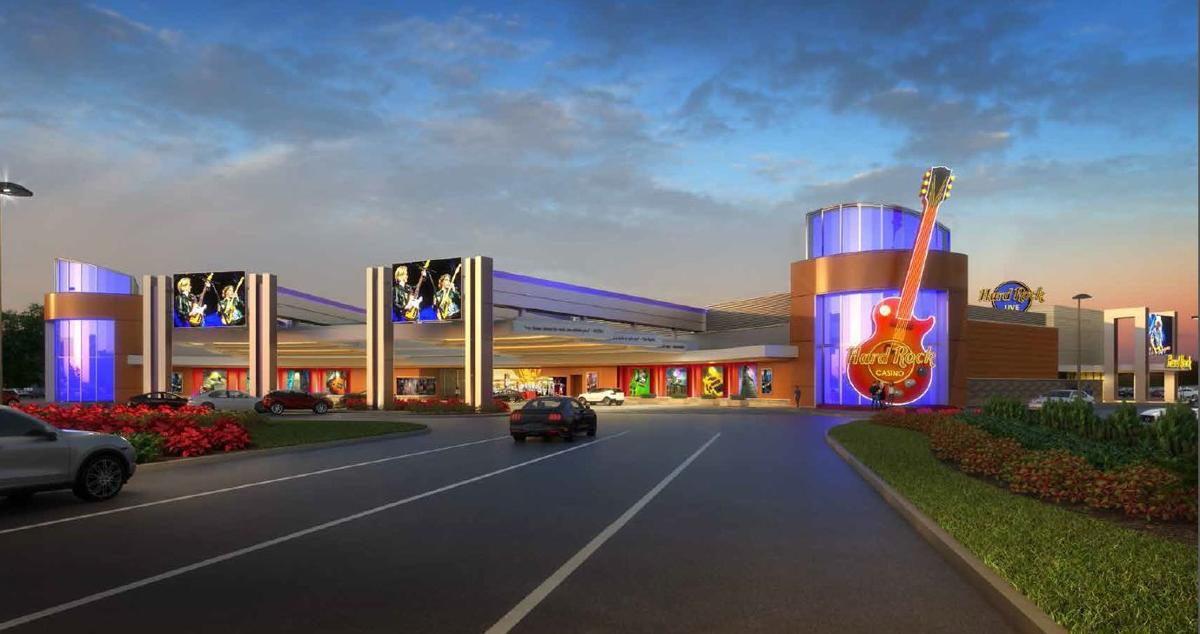 GARY — After a week's delay on a critical vote, negotiations between Gary leaders and Spectacle Entertainment over local hiring practices and a $5 million cash infusion to city government appear to be wrapping up in a photo-finish fashion. 
The Gary City Council was poised last week to approve a rezoning change for 30 acres near Interstate 80/94 and Burr Street for the planned Hard Rock Casino, but the matter was postponed due to ongoing negotiations, according to Gary Mayor Karen Freeman-Wilson.
A special meeting is scheduled for 6 p.m. Tuesday at Arthouse: A Social Kitchen, where council members expect to favorably vote on the rezone. 
"I anticipate that we've come to a substantially final agreement and we are just making sure that we have an understanding between both parties," Freeman-Wilson said. "We had discussions late last week, and are finishing things (Monday)." 
Freeman-Wilson said the city has established goals in the agreement for local hiring and vendors — such as requesting that 40% of Spectacle's hiring includes minority business enterprises and that 10% includes women and 5% include veterans. 
Those percentages are not a mandate, but goals, Freeman-Wilson said. 
Spectacle expects the Hard Rock Casino Gary will employ approximately 1,800 workers when the property is fully developed, compared to the roughly 900 people currently earning a paycheck at Majestic Star.
With lingering uncertainty surrounding the city's plan to sell and lease back its public safety building to shore up to $40 million, Freeman-Wilson said the city is requesting $5 million from Spectacle to keep afloat the cash-strapped city. 
She said they anticipate receiving the $5 million before year's end, but the timing is dependent on Spectacle's financing of the project. 
John Keeler, Spectacle vice president and general counsel, declined to discuss negotiating specifics when contacted Monday. 
"That's still being hammered out by the lawyers," he said. "I think we're coming close." 
Despite the last-minute negotiations, the council is expected to vote favorably on the $400 million casino deal, clearing the way for the Indiana Gaming Commission to approve the relocation on Wednesday. 
The new Gary casino will have up to 2,764 gaming positions, giving it approximately the same capacity as Hammond's Horseshoe Casino, Indiana's revenue leader, and making it about three-fourths the maximum size of the future Chicago casino.
It also will feature a Hard Rock Cafe, numerous bars and restaurants, a 2,000-seat Hard Rock Live performance venue, an attached multi-story hotel, parking garage and considerably easier access for motorists traveling Interstate 80/94, Indiana's busiest highway, and gamblers crossing the state line from Illinois.
The new casino is set to be built in two phases, with groundbreaking this year for the 225,000-square foot casino, dining and entertainment spaces, and the surface parking lots. Those are projected to open Dec. 31, 2020.
Be the first to know
Get local news delivered to your inbox!