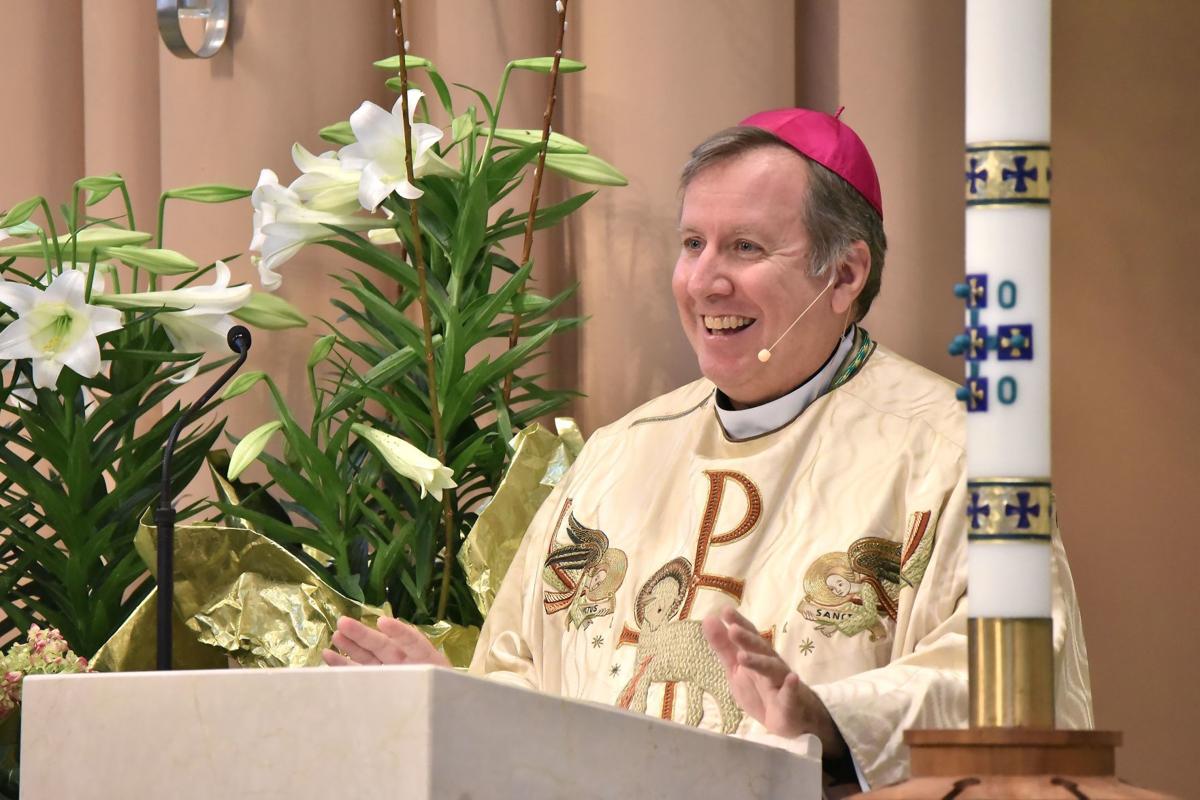 GARY — Roman Catholics in the Diocese of Gary can look ahead to public celebrations of the Mass, but with predetermined attendance, social distancing and other gathering precautions.
Bishop Robert J. McClory released a letter Friday outlining a gradual reopening of Masses on a limited basis. This announcement marks the first notice of reopening since McClory announced in mid-March the shuttering of all public celebrations of the Mass and other faith-based gatherings.
"We will all need to be patient and understanding as we adjust to these safety parameters," the bishop wrote. "Charity requires that we remain committed to the protection of vulnerable persons and the whole community."
As to public Masses resuming, McClory said, each parish has to ensure that it is complying with various safety guidelines. In the meantime, parishioners are encouraged to continue livestreamed Masses during this time.
From May 11-15, parishes may begin opening Masses to no more than 10 predetermined participants.
From May 16 through at least May 31, parishes may begin opening Masses to a larger — but still very limited — number of predetermined participants.
As the bishop instructed, at least through May, Mass attendance will be predetermined. No Masses will be open to walk-in attendance. Each parish will adopt some system to manage this in the context of their local situation, which could involve invitations, reservations and possibly tickets or attendance lists.
McClory explained predetermined Mass participation is due to social distancing and limited seating capacity in churches.
For those who can attend public Masses, things will be different, McClory said. Social distancing means sitting apart from each other. Members of the same household may sit together, but apart from others. All attendees will wear face masks, except when receiving Communion.
Other likely changes, the bishop said, include: fewer entryways open; no passing of the collection basket; hymnals and missalettes removed from the pews; holy water removed; no physical contact during the sign of peace or holding hands at the Our Father; and no distribution of the Precious Blood.
Gallery: Regionites show off shaggy hairdos, DIY cuts during quarantine