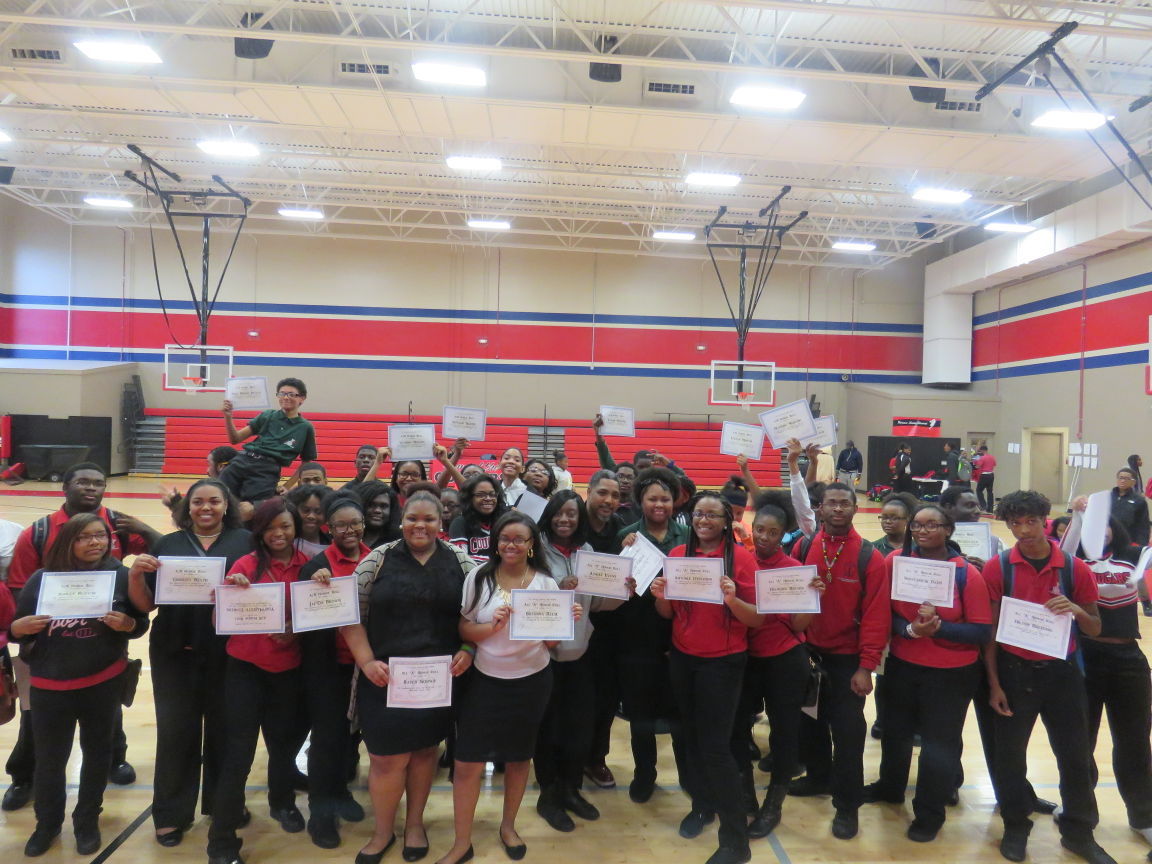 GARY — Honor roll students at 21st Century Charter School recently were recognized at an Academic Pep Rally, highlighting their efforts in school and determination to excel in prepare for higher education. 
"It's important for our students to know that their academic success is celebrated and respected at school and in the community. It's important for students to know that being smart and going to college is the 'cool' thing to do," Principal Anthony Cherry said.
"Our student-athletes know that college is a cool thing. That's why 100 percent of our basketball team is enrolled in college courses at Ivy Tech," Cherry added.
The school encourages its high school students to challenge themselves through college classes at Ivy Tech Community College, with 21st Century paying for tuition, books and transportation for all college classes.
So far, six 21st Century Charter school students have earned their associate degree from Ivy Tech through 21st Century Charter School, allowing them to save time and money.
Cherry added: "21st Century Charter School at Gary not only provides a challenging academic environment for students, the school has a STEM focus to graduate students that are ready to compete in a 21st Century environment.
"The school Robotics Club, which regularly competes on a statewide level, allows students to explore engineering and robotics in high school and fuel career interests. Participation in music, art and sports is also encouraged as a part of a well-rounded 21st Century Charter School education."