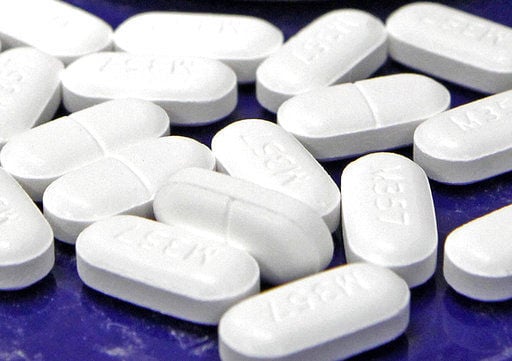 GARY — An opioid treatment center's relocation in the city's Miller section will not, and cannot, be disputed, city redevelopment and zoning leaders said this week.
New Season, also known as Semoran Treatment Center, relocated last month from 8000 Melton Rd. to a larger space at 5001 E. Dunes Hwy next door to the Miller K-Mart grocery store, city officials said.
The methadone treatment center's move was both welcomed and rejected by Gary residents at a recent special meeting held Wednesday virtually via Zoom.
Proponents for opioid treatment for people in recovery applauded the move, saying the city's Miller section should be proud to have these critical services, while others expressed anger and worry over increase panhandling and "unsavory" individuals loitering.
Gary Council President William Godwin, D-1st, said he received word from residents worried about the relocation so he and others called together the special meeting, where zoning and redevelopment leaders explained why nothing would be done.
Eric Boria, Gary's zoning administrator, said the 5001 E. Dunes Hwy address is already zoned so that health care services/medical offices are "permitted by right," meaning no special public hearings or notifications were necessary.
Still, Sandra Comer, of Miller, wasn't happy she didn't know beforehand that the center was relocating.
"We don't want this in our community. I know we need it, but does it have to be there?" Comer said. 
"It's already in Miller, it's just moving down the street," said Kristen Martin, a social worker in addiction recovery, said in response to critics. "I'm proud to have it in our community."
Martin said Region overdoses have skyrocketed in the midst of the COVID-19 pandemic, and treatment centers like this are critical to saving lives. Martin said treatment hours are 5 a.m. to 10:30 a.m., and there is state-mandated security on site.
"If you're uncomfortable at the store now? Go later in the day," Martin said in response to one Gary resident suggesting she would feel unsafe shopping at the Miller K-Mart.
Another resident, Camille Clayton, said she didn't want to see people "walking out in traffic like zombies" and panhandling in the area.
Eric Reaves, director of community investment for the city, said those in treatment are not "derelicts" as Clayton described but people who contribute to society and with health insurance who can afford treatment.
Rodney Pol, city attorney, urged everyone not to lose sight of the fact residents did not need notification from the city.
"There are some major points that really need to be driven home. When somebody buys a property, they buy it and the zoning. This is an important point because there's an inherent value with zoning. People buy properties based on what they are zoned as. … You can't open a junkyard in a residential area. No one wants to jump through all the legal loops of getting it rezoned. (The treatment center) can open without objection from the city or greater community," Pol said.
Godwin added: "Regardless of how you feel about it … this private owner can exercise their rights to operate. … I hear your concerns and I've gotten a lot of calls on it. All I can say is I can ask Reaves and Boria to ensure the facility does what it's supposed to do, and address any panhandling (or other issues)."
Be the first to know
Get local news delivered to your inbox!