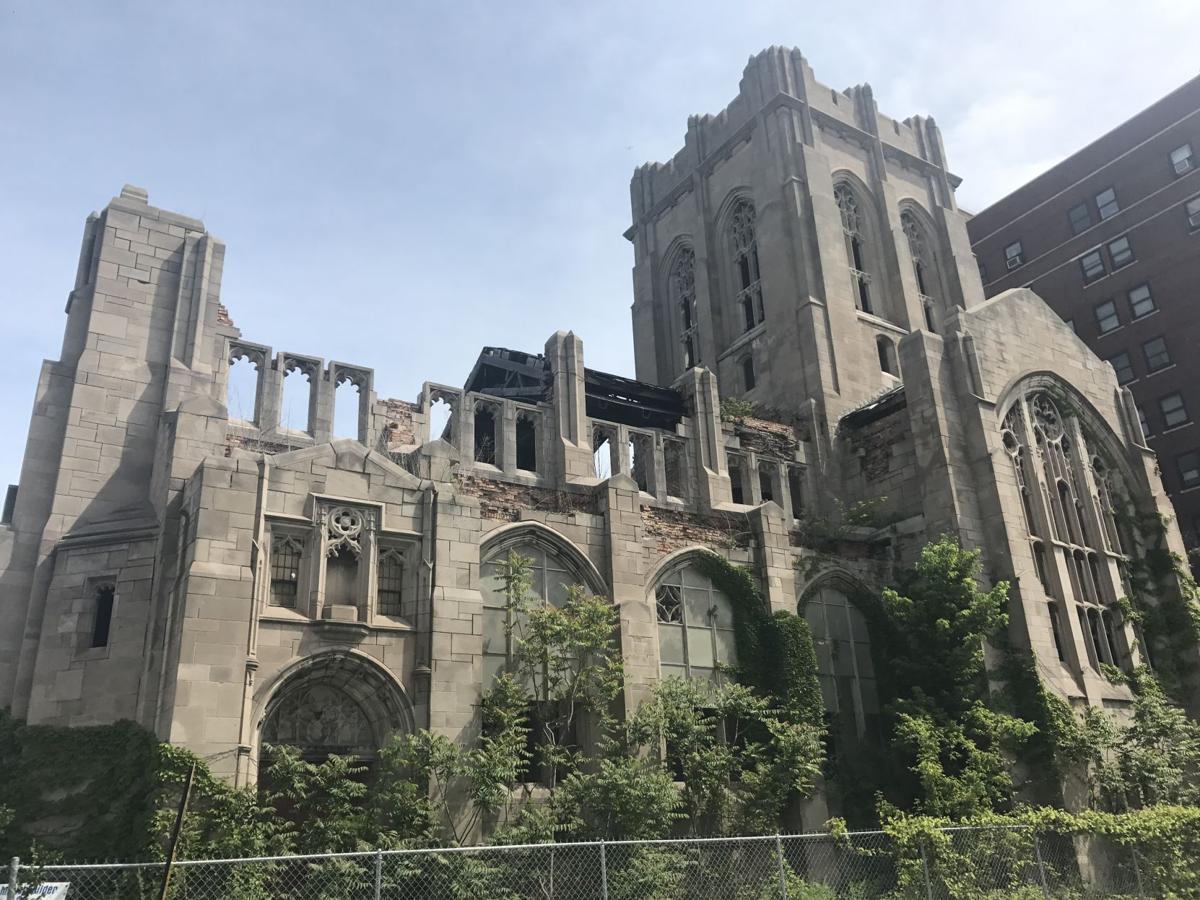 Gary's City Methodist Church, a towering Gothic structure that was once home to the largest Methodist congregation in the Midwest, was abandoned 42 years ago and has since been rotting away. 
Its crumbling majesty has drawn urban explorers and film crews from movies like "Transformers 3."
Now it will get new life as a European-style ruins garden.
The John S. and James L. Knight Foundation announced it has awarded the Gary Redevelopment Commission $163,333 for the City Church Ruins Garden, which likely will be one of the largest ruins gardens in the country. It will be transformed into an open park-like area with "an impressive backdrop of a Gothic church." 
"Creating spaces for Gary's residents to meet and connect across backgrounds and income levels is essential to community building," Knight Foundation Director for Community Foundations Lilly Weinberg said. "By restoring the vibrancy of a historic landmark, this project leverages the city's history and heritage while helping bind people to place."
Gary's project was one of 33 winning ideas out of more than 4,500 entries. 
The city will use the grant money to demolish unsafe portions of the building, and restore others. By next year, Gary hopes to have cleared out rubble from the nine-story sanctuary, and stabilized the vaulted pillars and limestone facade, making them structurally sound and safe for visitors.
City officials have said it could be a setting for plays, live music and weddings. 
"The support will be used to transform the blighted former City Methodist Church into a safe, aesthetically unique space for cultural programming and tourism," Gary said in a news release. "When complete, the City Church Ruins Garden will be one of the largest ruins gardens in the country, encouraging tourism and providing a creative public green space downtown."