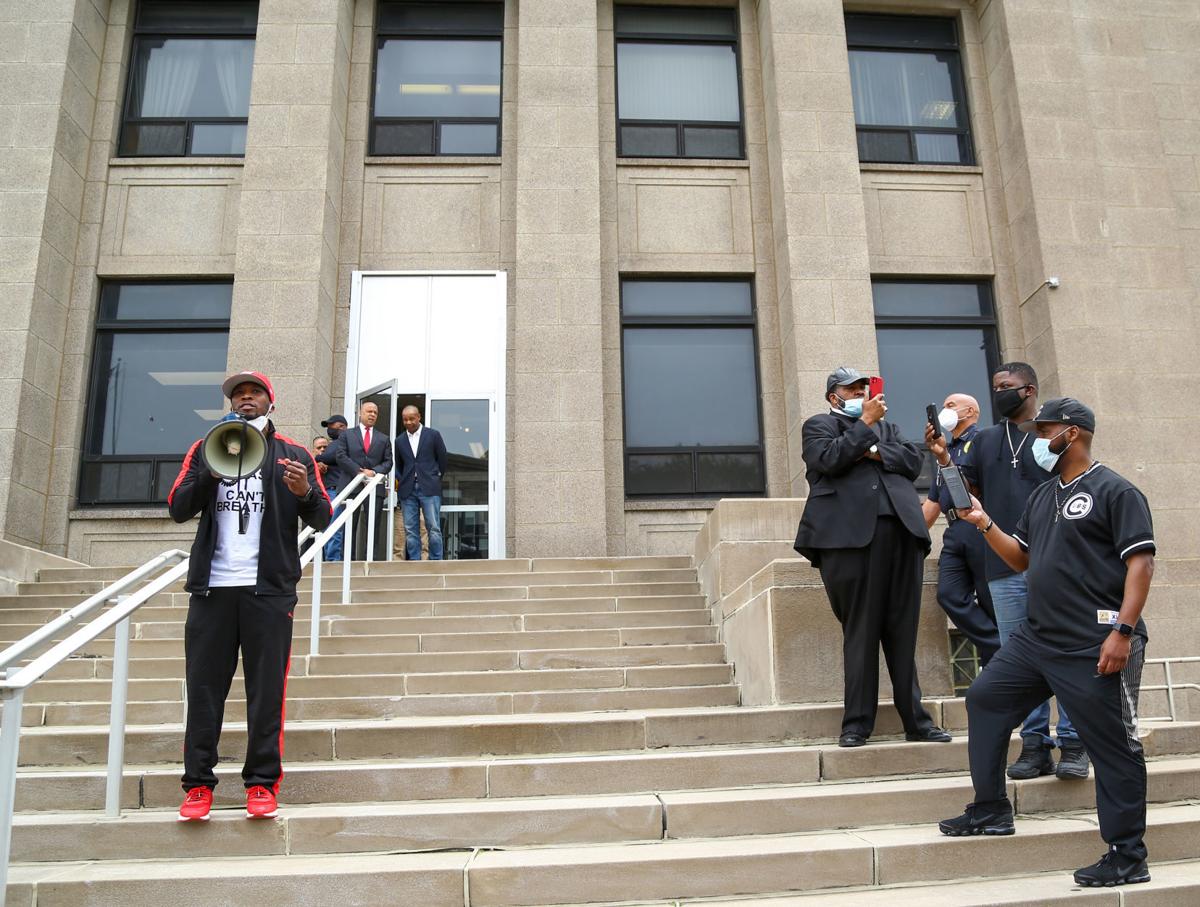 In the wake of nationwide protests over police killings that have escalated into looting and rioting in some instances, Gary city government is encouraging most businesses in the Steel City to close Monday night as a precautionary measure.
"Out of an abundance of caution, I strongly advise all non-manufacturing businesses of all kinds in the City of Gary to close effective 5:30 p.m.," Gary Mayor Jerome A. Prince said in a statement. "I strongly advise they remain closed until 6 a.m."
Gary has not seen the widespread looting that took place just across the state line in Calumet City and Lansing, but city spokesman Michael Gonzalez said there was some damage to an exterior door from a burglary of a business at The Village Shopping Center in Gary.
If necessary, Gary is prepared to take more drastic and restrictive steps to protect public safety, "including ordering the closure of businesses and enacting a citywide curfew," Prince said.
He gave a public address Monday on YouTube to address the national protests.
"Just when we think we're making progress as a nation and living and working together regardless of our race, skin color, ethnicity or any other difference, someone comes along and seemingly sets us all back a number of steps," he said.
Prince called George Floyd's killing by Minneapolis police "absolutely sickening."
"This murder has demonstrated a blatant disregard that too many people have for human life, especially when that life belongs to people of color," he said. "This incident certainly should cut to the soul of everyone. You should take a very hard at your own humanity if something like that does not impact you to a degree that makes you concern. For us, this is a lack of respect for humanity and it has to stop. We absolutely must stop letting our differences define who we are and who we are to to each other." 
Prince said "the vast majority of our police officers here in Gary are dedicated to public service and are dedicated public servants who sacrifice their well-being and their lives every single day for our protection."
Unrest in the Region: A look at coverage of weekend protests and fallout
Unrest in the Region: A look at coverage of weekend protests and fallout
Protests erupted over the weekend in the Region to condemn police brutality, specifically the Minneapolis police killing of George Floyd.
Here's a look at coverage of the weekend's events.