GARY — Former Mayor Richard Hatcher, who died Friday at age 86, is being remembered as a trailblazer who loved Gary and fought for it, no matter how daunting the challenge.
"It's the passing of an era and a legend," said former Lake County Sheriff Roy Dominguez. "He left our world better than he found it."
Hatcher led Gary from 1968 to 1987 during a period of racial strife and steel industry contraction that caused the city's population to shrink by some 50,000 residents. He and Carl Stokes of Cleveland, who also took office in 1968, were the first black mayors of major U.S. cities.
At the same time, Hatcher's efforts to train black leaders to follow in his footsteps still are paying dividends, be it his daughter, state Rep. Ragen Hatcher, D-Gary; current Gary Mayor Karen Freeman-Wilson; or one of Hatcher's earliest hires as mayor, now-Lake County Councilman Charlie Brown, D-Gary.
Brown came to Gary from Philadelphia in 1961 to become a teacher and expected to stay only a few years. But after helping organize Gary teachers to support Hatcher's 1967 bid for mayor, Brown not only stayed in the Steel City, he started working for it.
"All of my opportunities were as a result of Richard Hatcher," said Brown, who spent nearly two decades alongside Hatcher in City Hall, and another 36 years representing Gary at the Statehouse.
Brown said things started well for Mayor Hatcher.
"Gary was an urban laboratory at that point," Brown said. "I mean, here is the first African-American to win election in a major city, so there were all kinds of technical assistance and grants, you could just walk in City Hall and pick one up off the floor."
But then reductions in federal funding to cities, increased automation and employment cuts in the steel industry, and the establishment of Merrillville as an alternative to Gary made things far more challenging.
"When you think back to 1968 and the early '70s there was still a lot of prejudice here in Lake County and in Gary. It was difficult and people would not accept African-American leadership. He was labeled everything but a child of God in terms of his leadership of this community," Brown said.
"It was very difficult holding things together with limited resources and revenue. He had to hold everything together as best he could, and I think he did the best he could."
Brown noted Hatcher had numerous opportunities to leave Gary for federal posts in President Jimmy Carter's administration or high-paying corporate positions, and he turned them all down to continue working for the people of Gary.
"He loved Gary and he stayed here," Brown said. "He was such a fighter and so dedicated to the quality of life for African-Americans."
Hatcher also appealed to Gary's Latino population. Dominguez said Saturday he remembers as a seventh-grader passing out flyers alongside his mother, a precinct committeewoman, on behalf of Hatcher's first election bid.
"I've always been good friends with Mayor Hatcher. He's always been supportive of me and I of him. I hate to see him pass on," Dominguez said. "He always was a good confidante that I was able to go to talk to and ask him for advice."
Brown also fondly recalled long conversations where Hatcher gave him political advice or speculated with him on who should run for higher office.
"Before his illness, there wasn't a week that went by that we did not talk, either on the telephone or face to face," Brown said.
Jerome Prince, the man set to take over next month as Gary mayor, said all Gary residents should celebrate Hatcher's life and service as a statesman, humanitarian and warrior for civil rights.
"As the first elected black mayor of a big city, he had no playbook for the unique challenges thrust upon his administration by the racial tensions of the time," Prince said. "Mayor Hatcher and his Gary leadership team figured out how to survive and thrive in the face of political, economic and racial opposition."
"As a result, Mayor Hatcher laid the foundation for all future generations of black mayors; many of whom would turn to him for support in times of controversy and to learn the tactics of municipal administration."
Mayor Lori Lightfoot, of Chicago, said she's part of that next generation of city leaders who was inspired by Hatcher's example.
"As the first African-American female and LGBTQ mayor of Chicago, I stand on the shoulders of pioneers like Richard Hatcher, the first African-American mayor of a big U.S. city," Lightfoot said.
"He will be remembered as a force of positive change. May he rest in peace."
Hatcher statue unveiling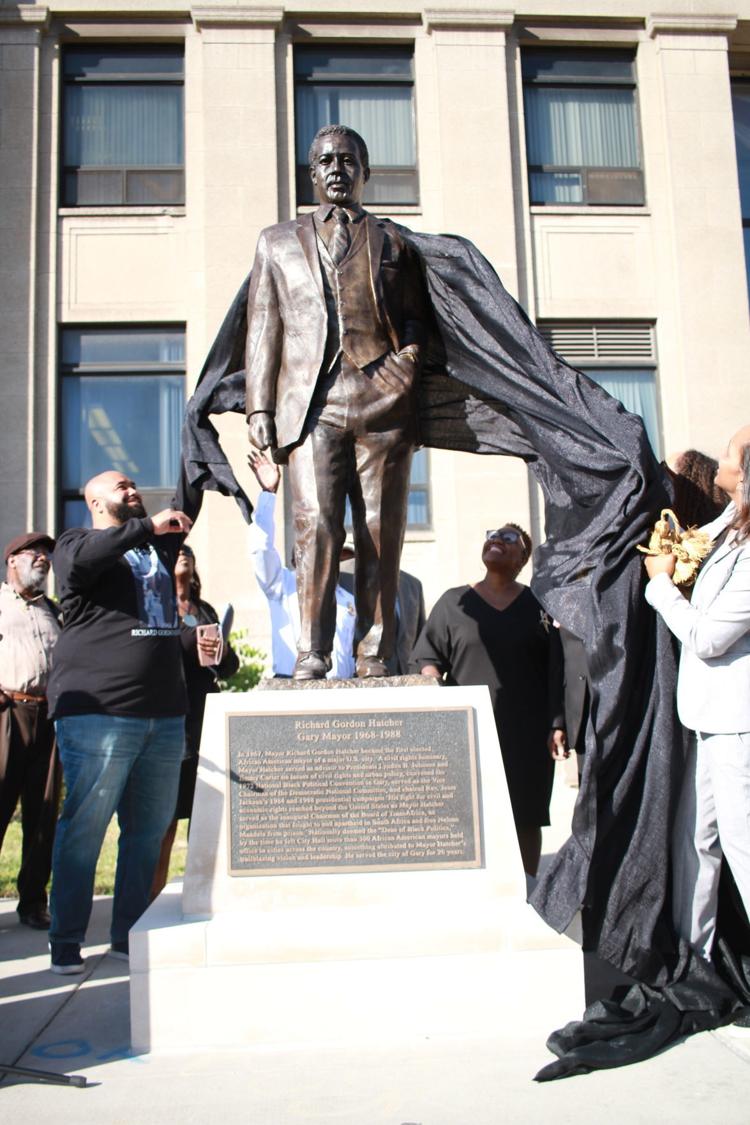 Former Gary mayors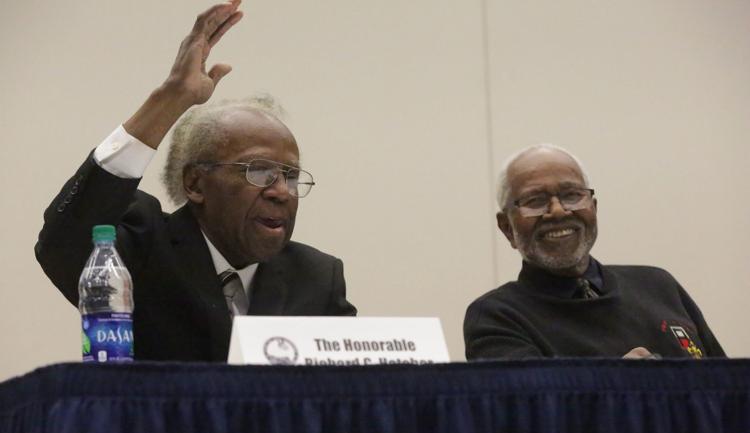 Al sharpton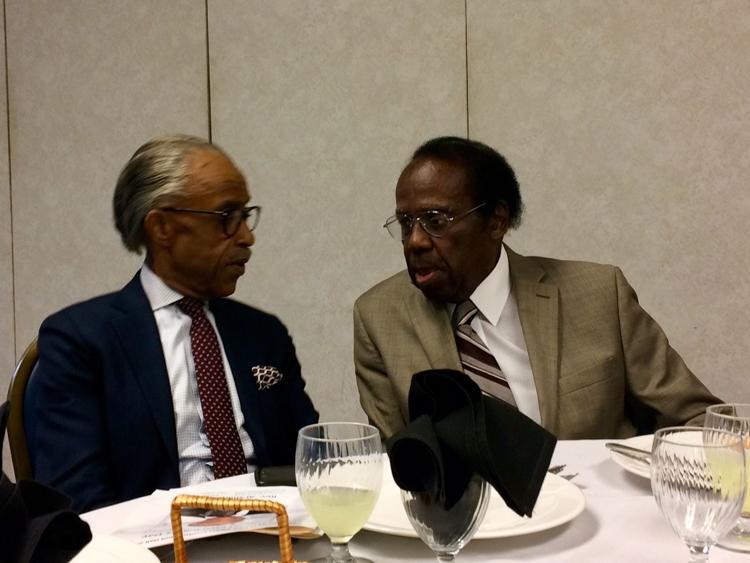 Richard Hatcher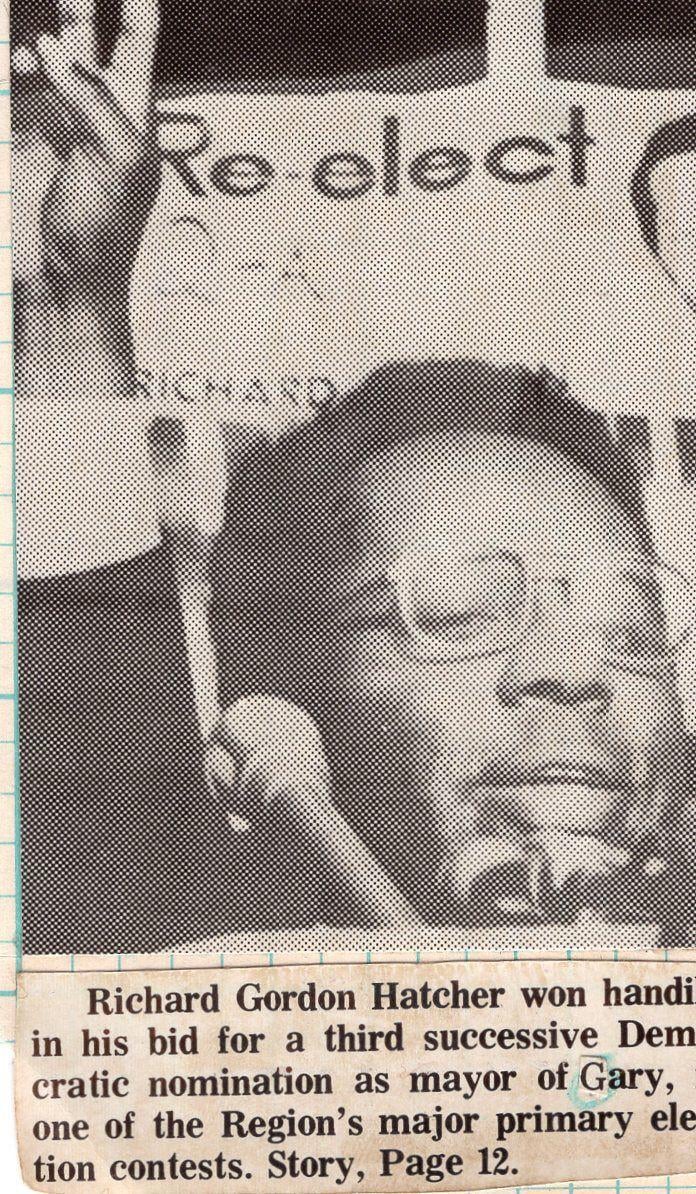 Richard Hatcher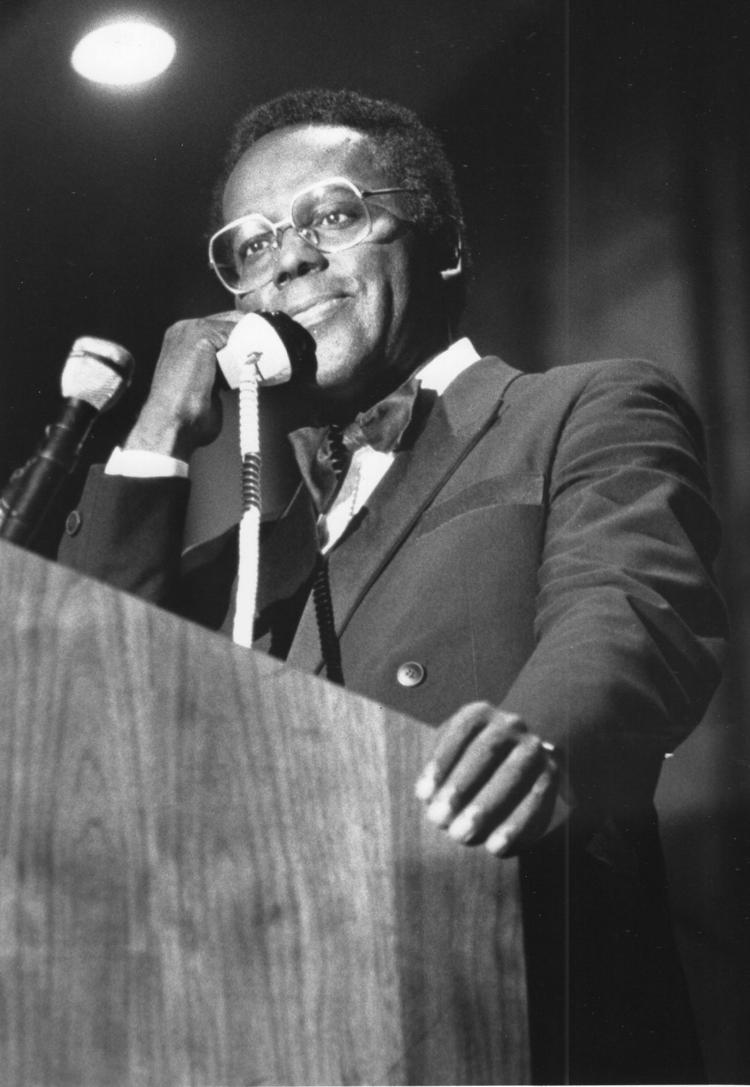 Richard Hatcher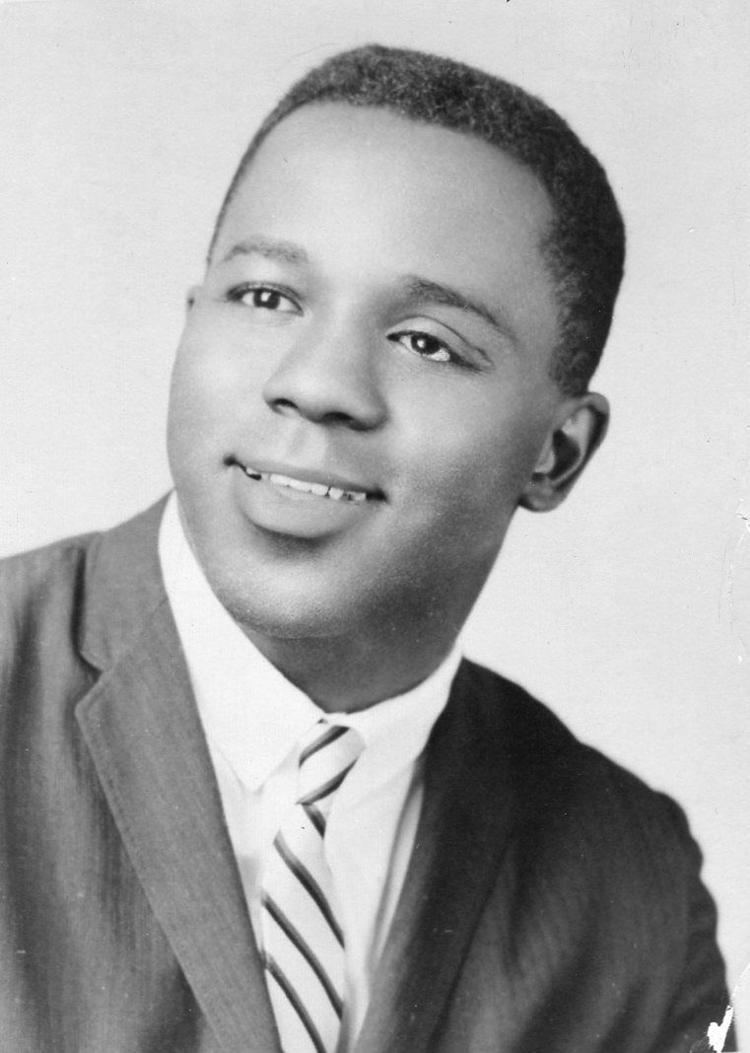 Richard Hatcher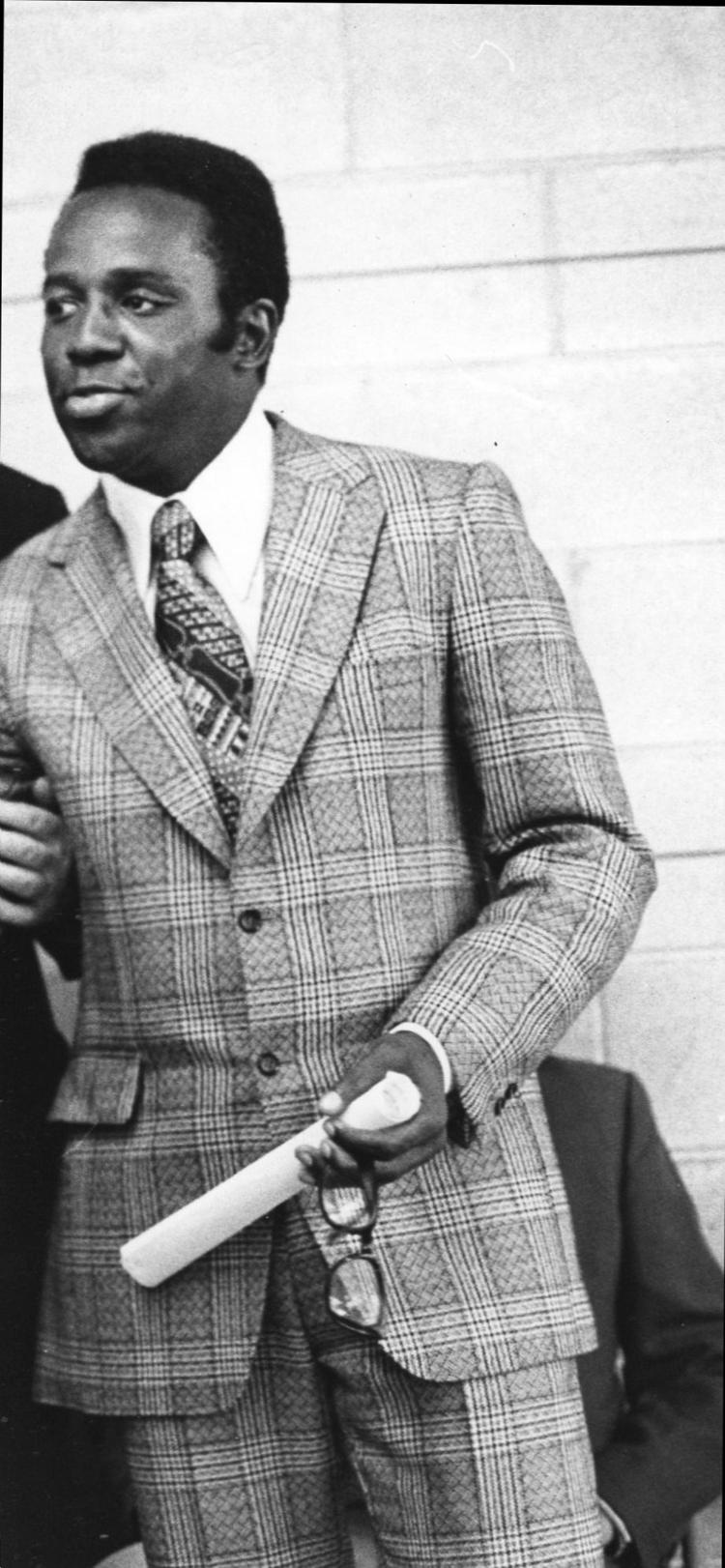 Richard Hatcher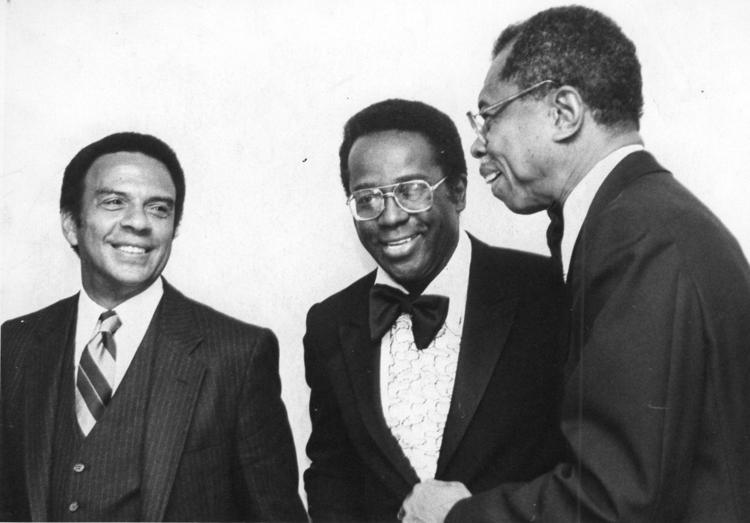 Richard Hatcher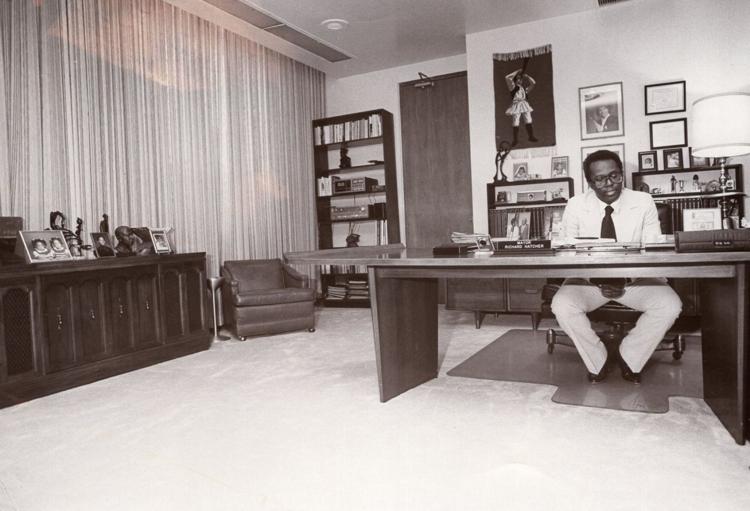 Richard Hatcher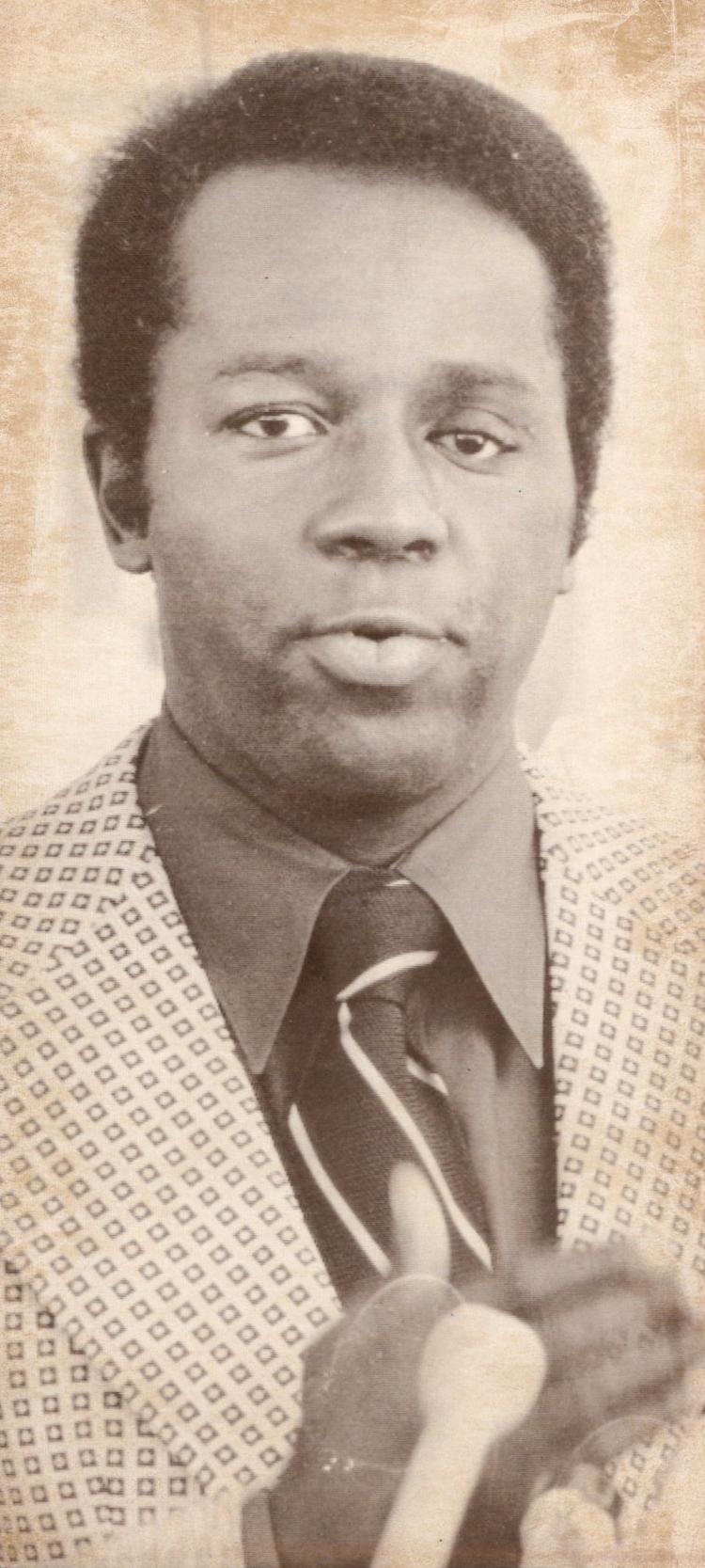 Richard Hatcher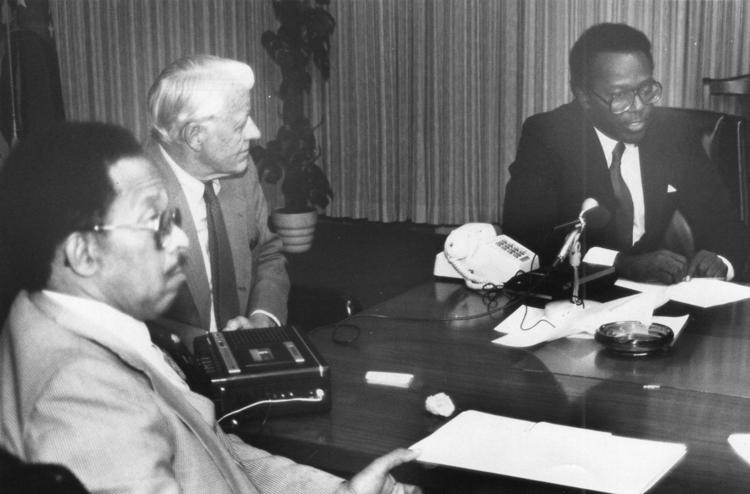 Richard Hatcher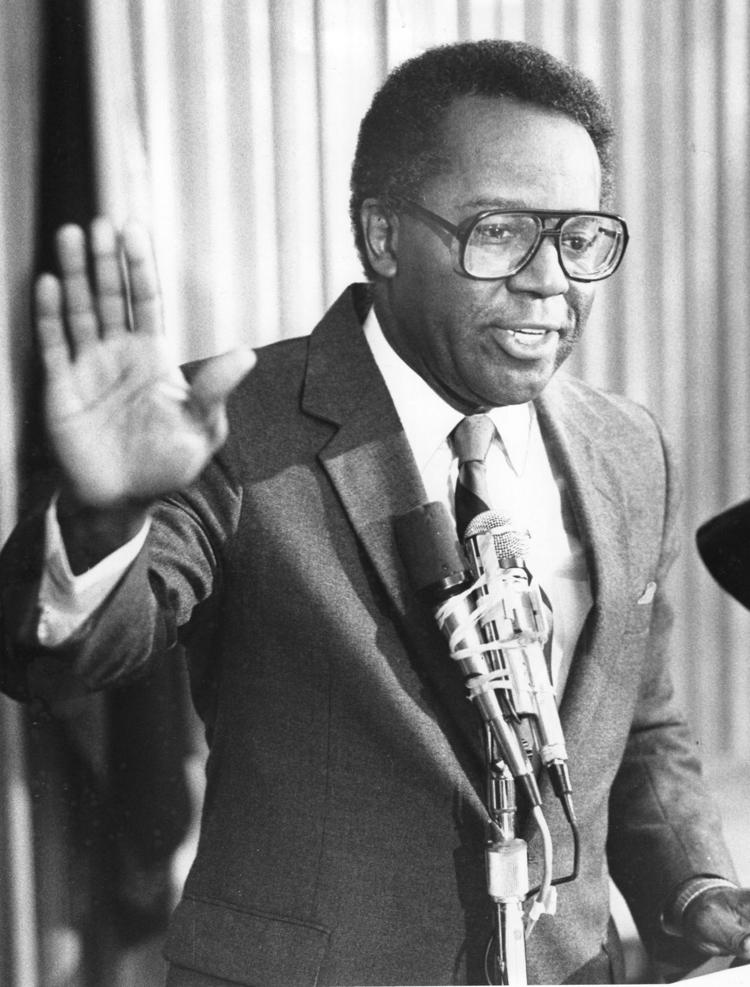 Richard Hatcher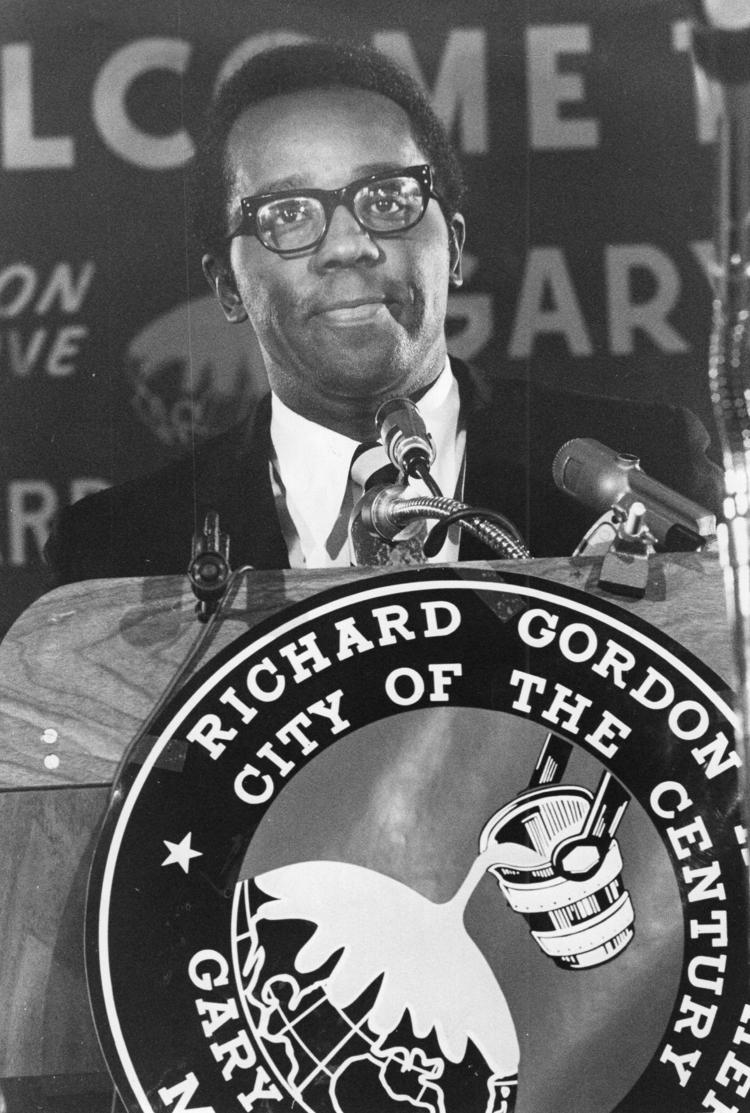 Richard Hatcher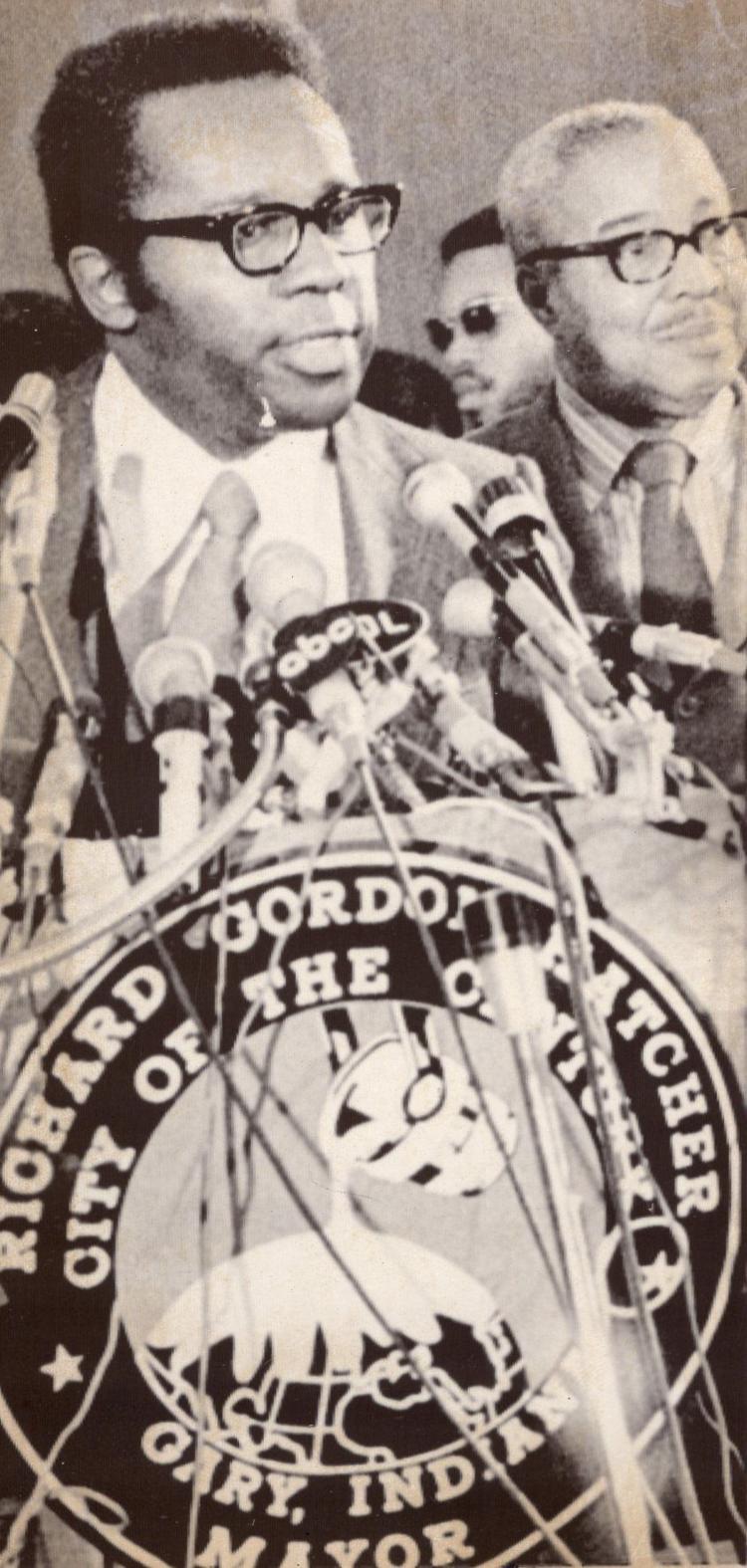 Richard Hatcher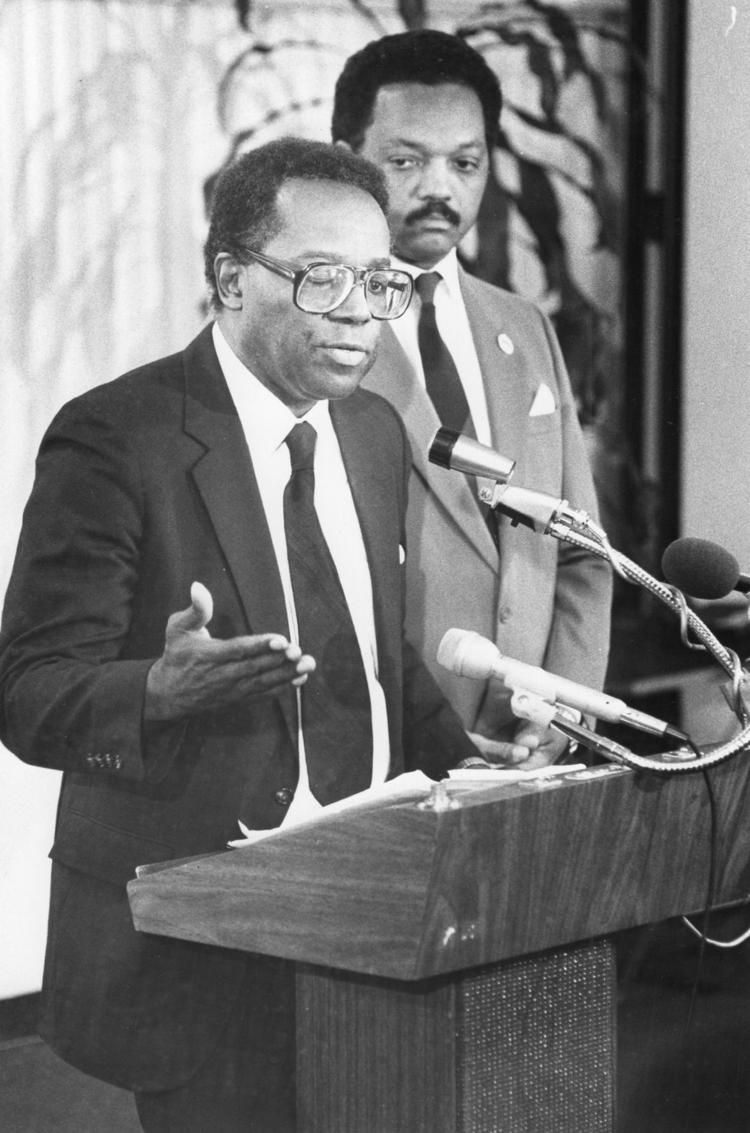 Richard Hatcher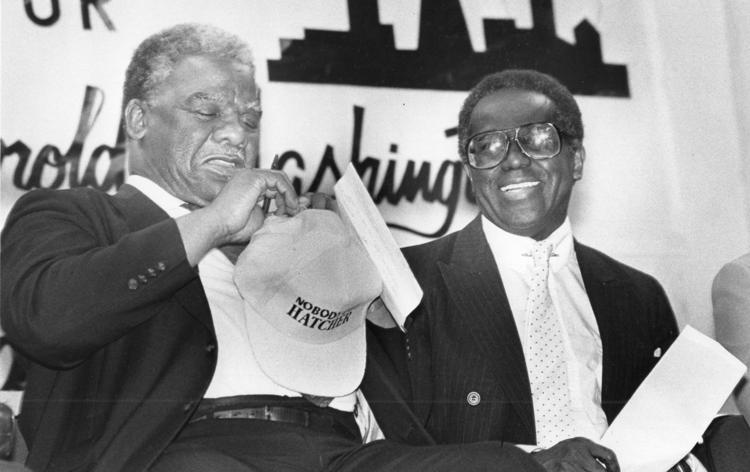 Richard Hatcher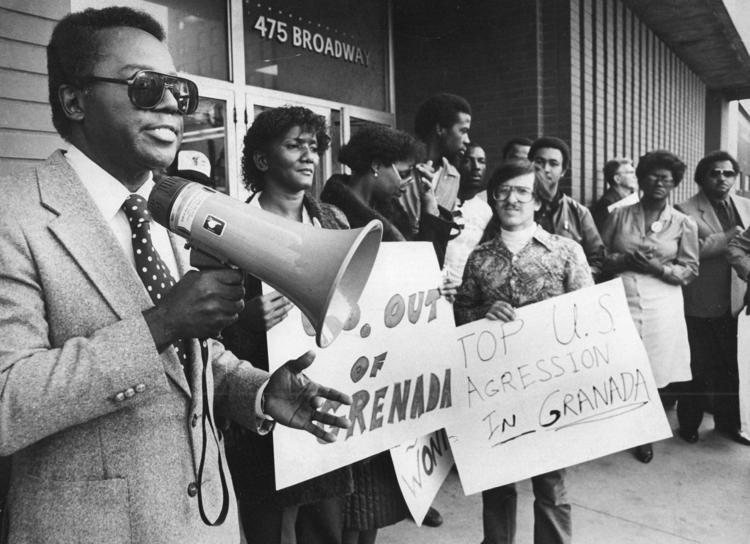 Richard Hatcher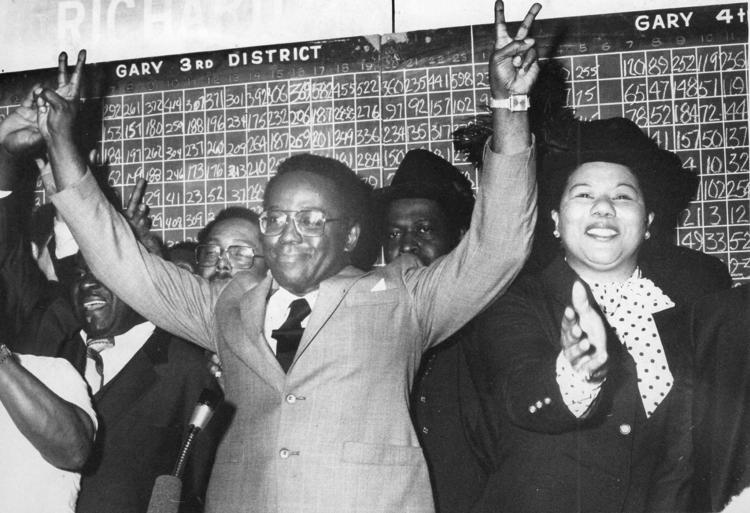 Gallery: Richard G. Hatcher - A Day To Remember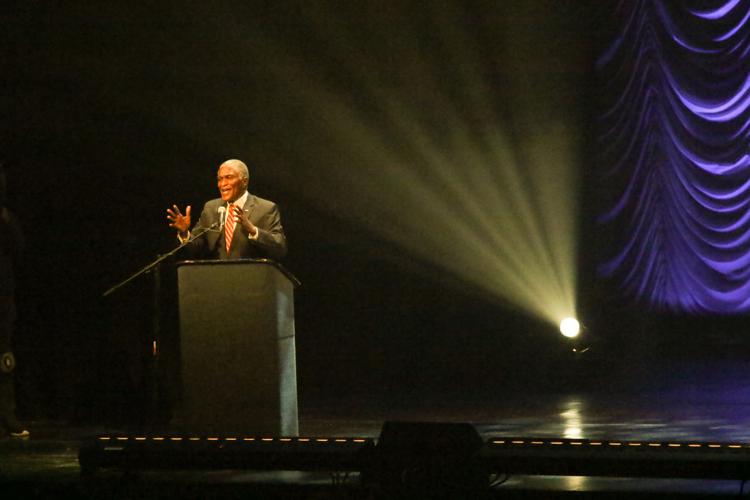 Richard Hatcher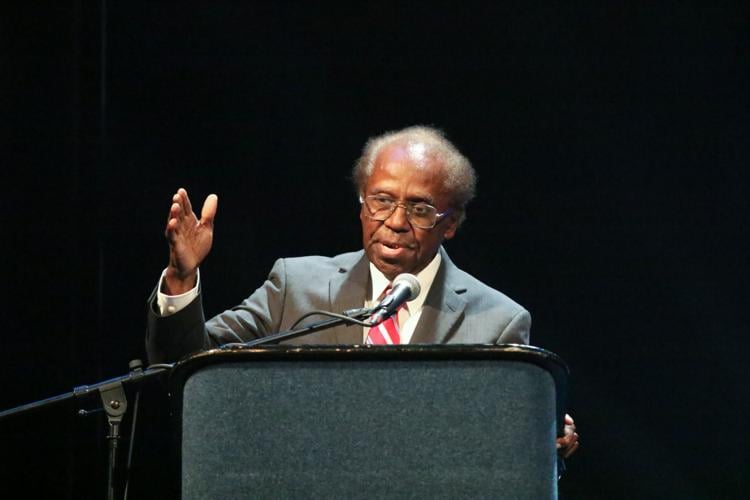 A Day To Remember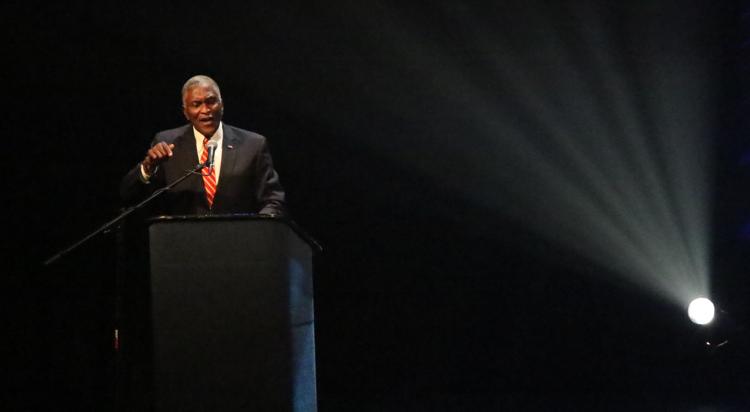 A Day To Remember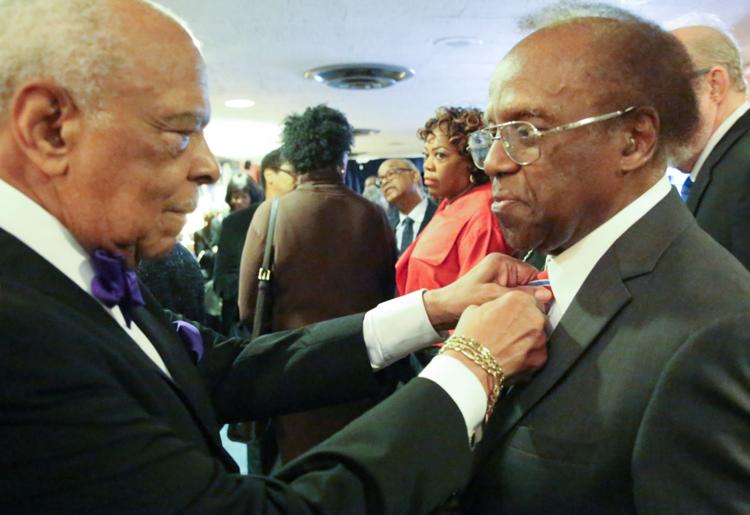 A Day To Remember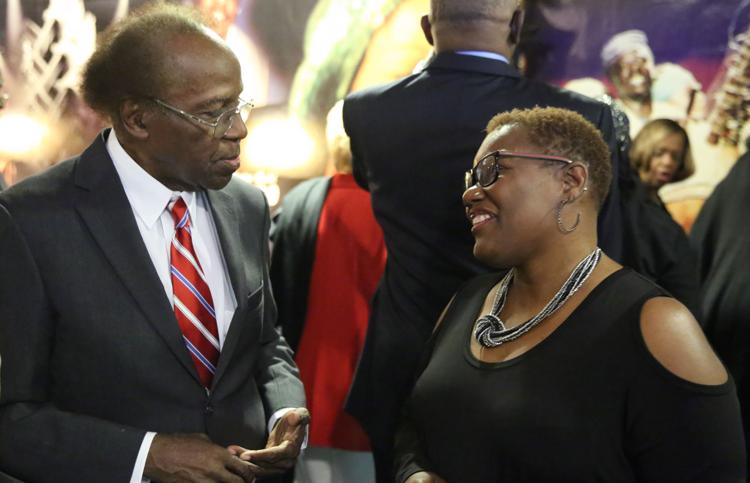 Urban League salutes diversity at luncheon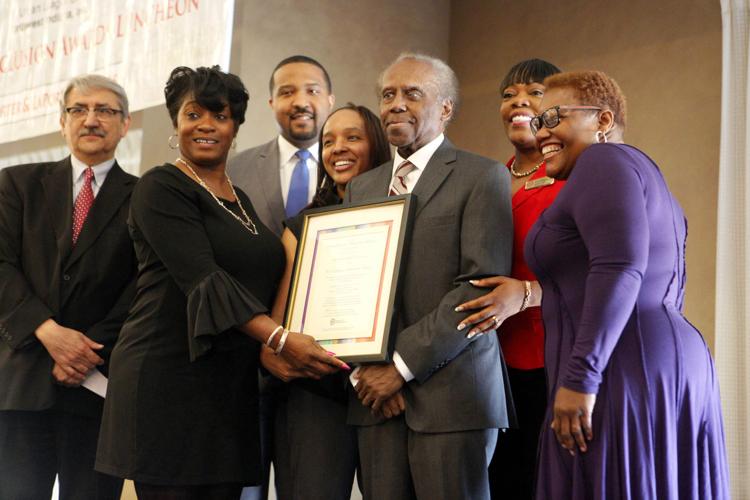 National Black Political Convention in Gary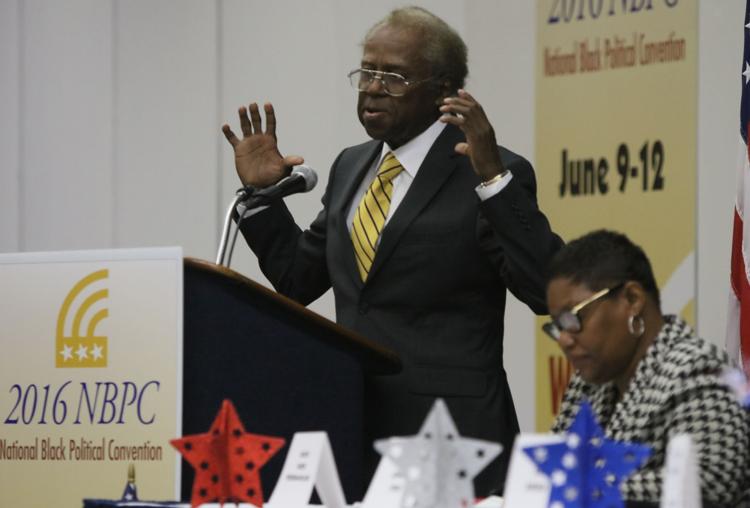 1972 National Black Political Convention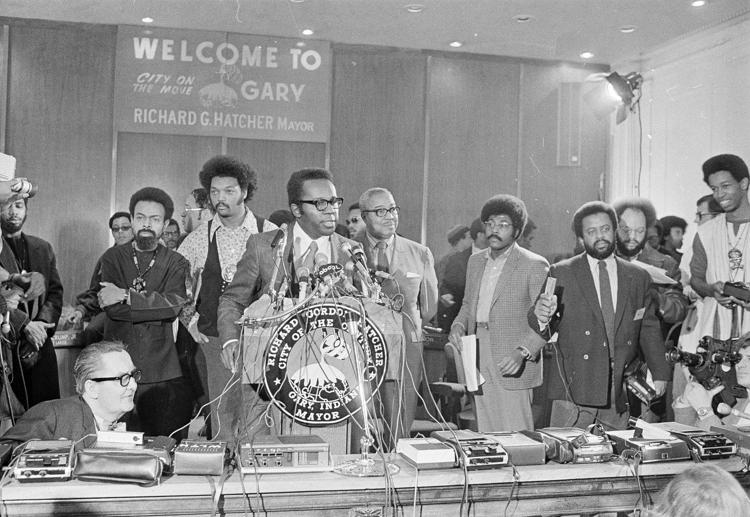 1972 National Black Political Convention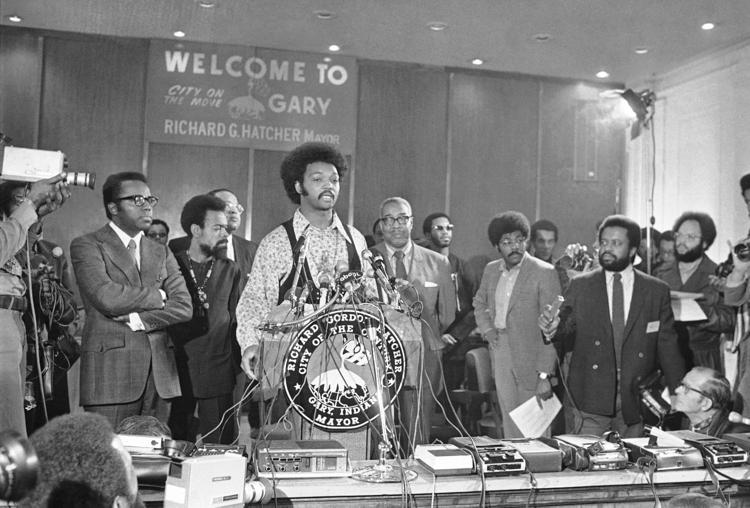 1972 National Black Political Convention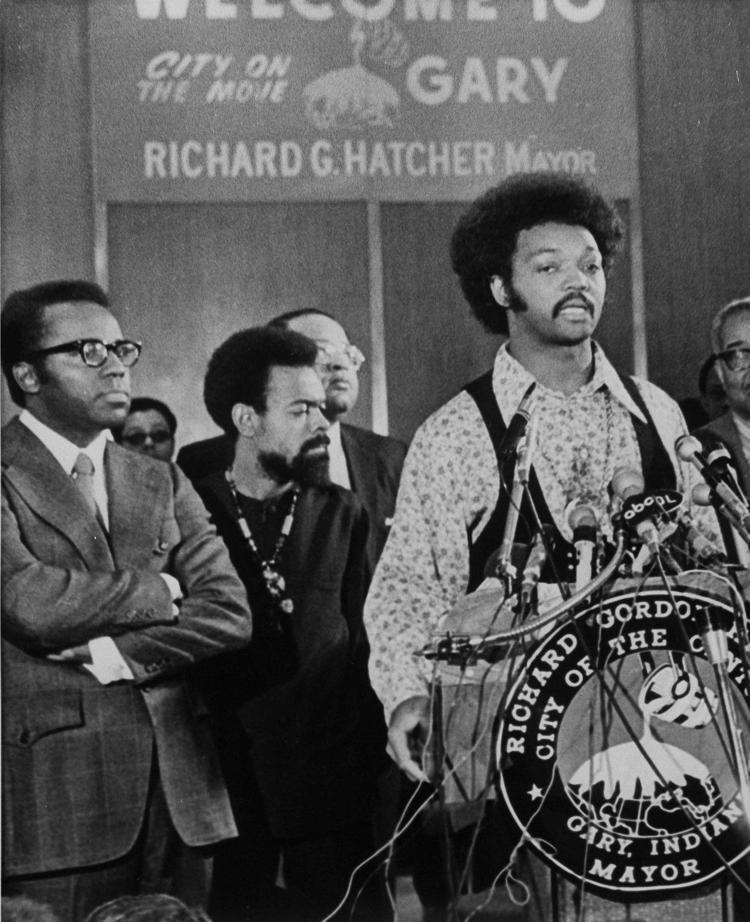 1972 National Black Political Convention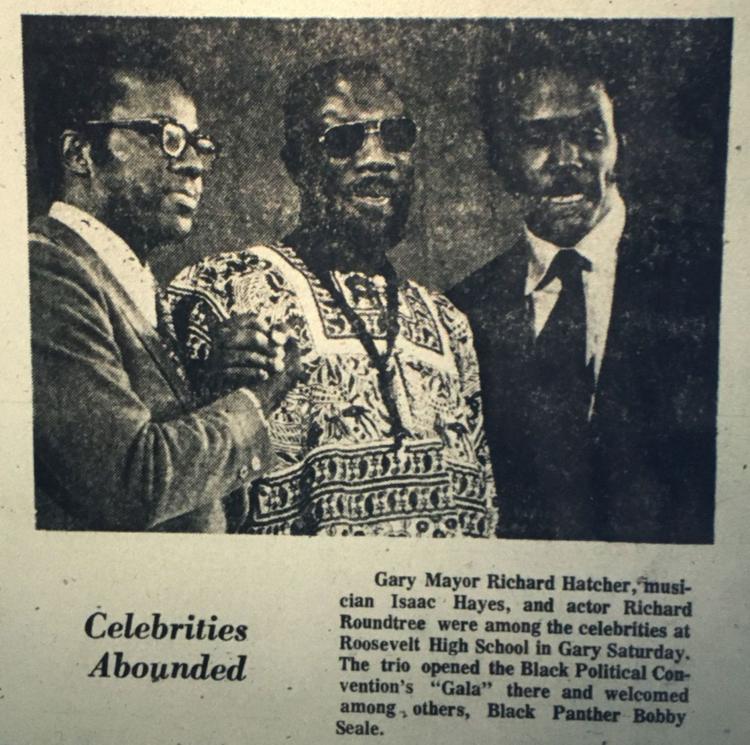 Richard G. Hatcher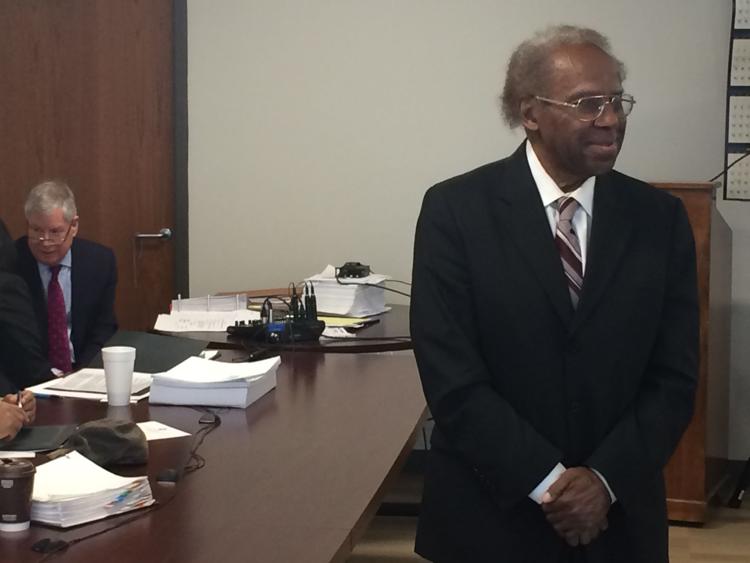 Celebration of the 50th anniversary of the 1964 signing of the Civil Rights Act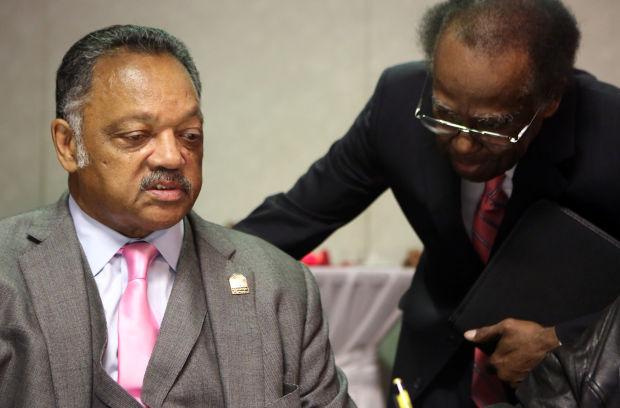 Celebration of the 50th anniversary of the 1964 signing of the Civil Rights Act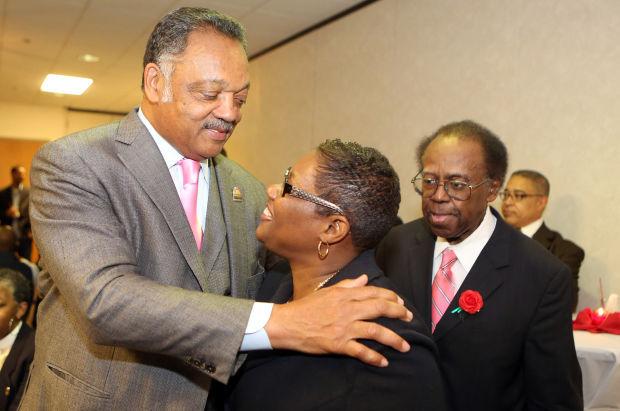 Celebration of the 50th anniversary of the 1964 signing of the Civil Rights Act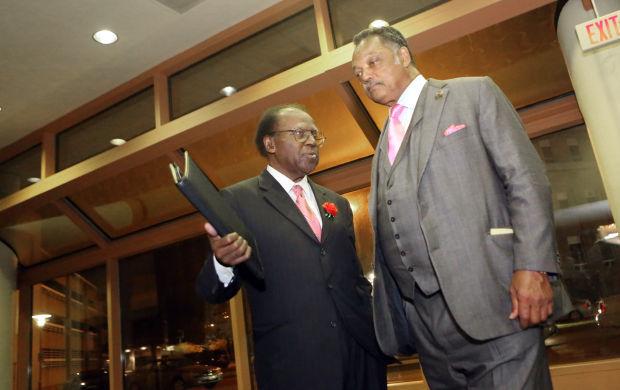 From Emmett Till to Trayvon Martin: A Conversation on Race and Justice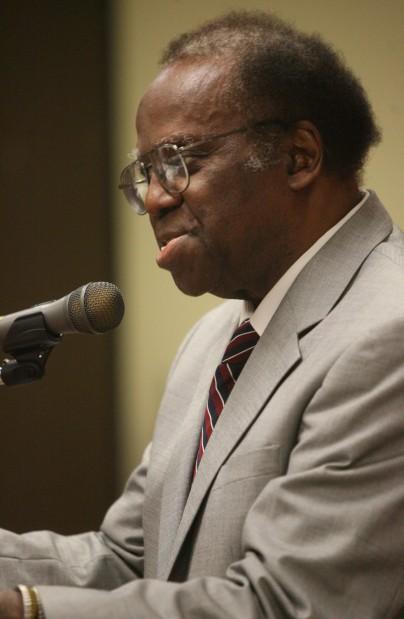 From Emmett Till to Trayvon Martin: A Conversation on Race and Justice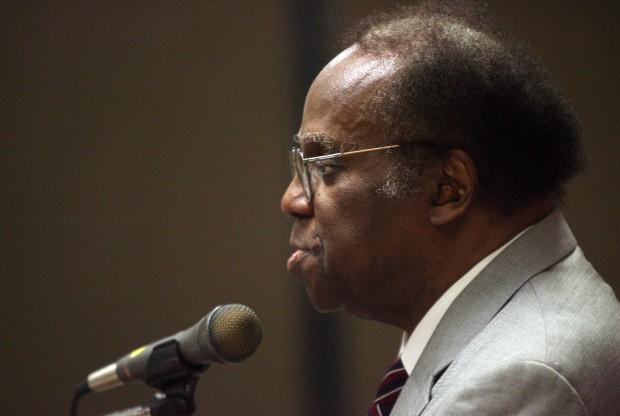 From Emmett Till to Trayvon Martin: A Conversation on Race and Justice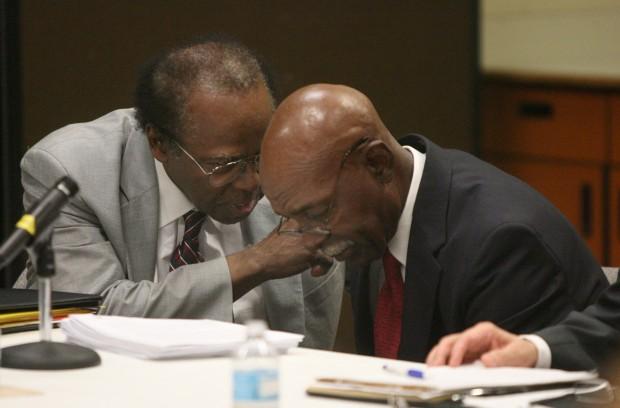 Rudy Clay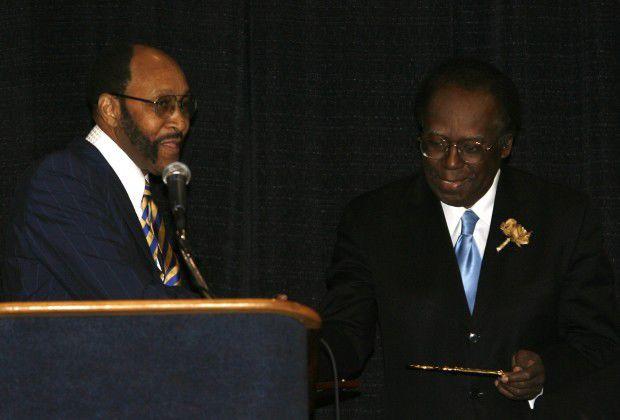 Road trip may steer voters to Obama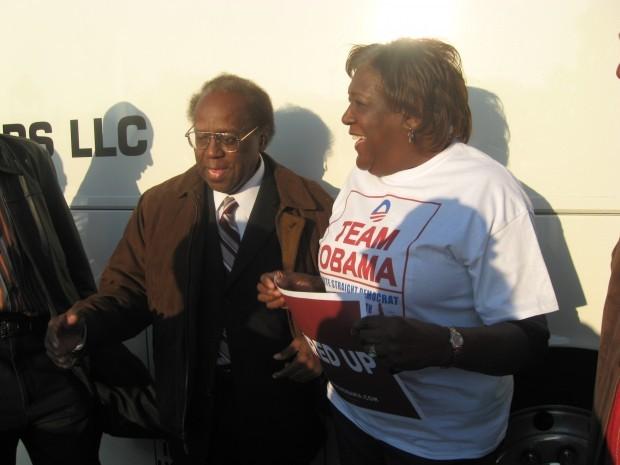 Former region mayors find life after office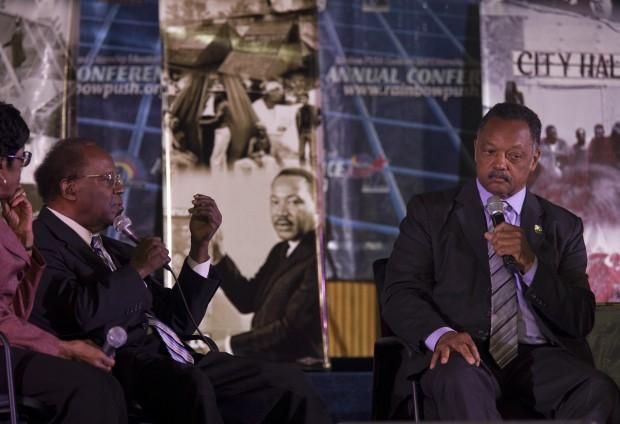 Hatcher honored at the Rainbow PUSH Coalition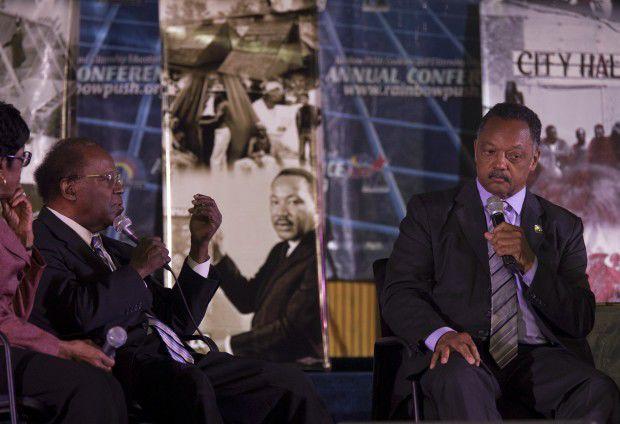 Hatcher honored at the Rainbow PUSH Coalition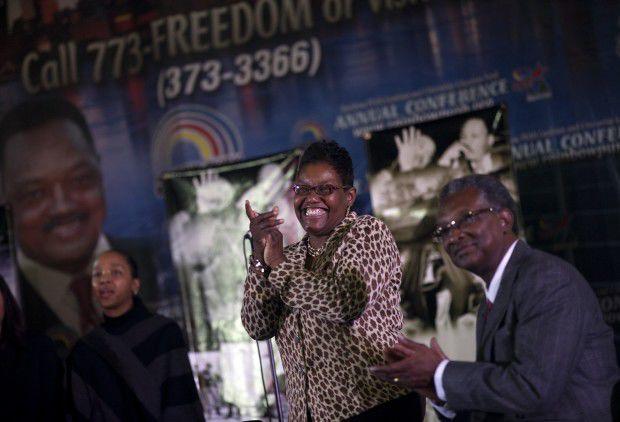 Speakers: Gary crucial to civil rights movement, black empowerment