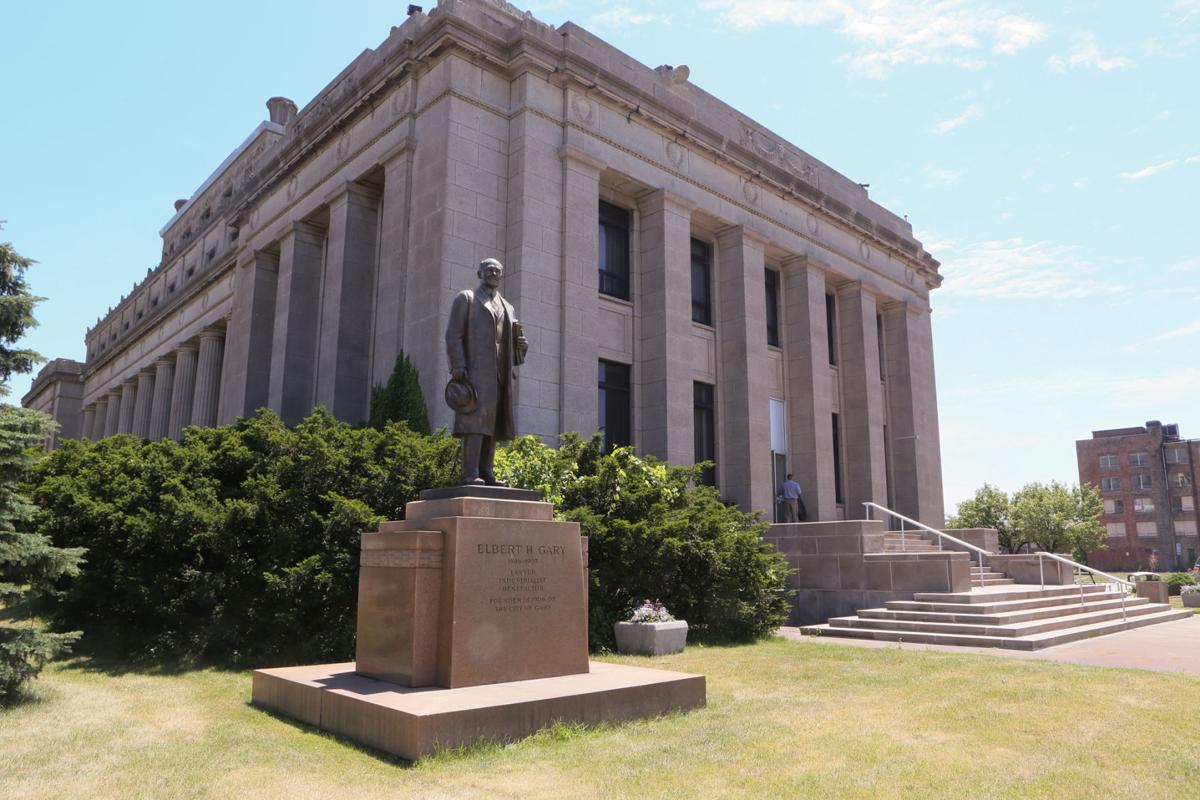 GARY — A citizen-led committee that helped craft a 2019 law holding developers to local hiring, job training goals and the like said its members are disappointed in Mayor Jerome Prince's recent lawsuit seeking to invalidate the ordinance.
"It is outrageous that the Prince administration continues to thwart the needs of the people of Gary," the Gary Committee for the Community Benefits Agreement said in a statement last week. 
"We now demand that this administration see the error of its ways by withdrawing this frivolous lawsuit that wastes taxpayer dollars and time that could be better spent working together," the committee said.
Prince and his core administration team have long viewed the Community Benefits Agreement as anti-business. The lawsuit, filed late last week, alleges the CBA is legislative overreach because it usurps his authority and transfers some executive powers to the council. 
Prince's administration unsuccessfully tried to repeal the law earlier this year, saying the CBA in its current form is adversarial to those seeking to do business to Gary. 
The Gary CBA committee includes members like Sen. Eddie Melton, D-Gary; State Rep. Ragen Hatcher, D-Gary; Dr. Vanessa Allen-McCloud of the Urban League of Northwest Indiana; and Carolyn McCrady, a retired teacher and local activist. Other members include environmentalists, social justice advocates, religious leaders, a college professor, and a steelworker union member, among others. 
Melton told The Times the committee worked for about a year with the previous administration and former Gary Common Council members to craft an ordinance that doesn't undercut Gary's prime real estate and gives the city a greater return on investment.
Melton said the ordinance was well-intended and remains good policy, triggered when a major project developer seeks any in-kind city benefit, such as a tax break.
An amended version of the 2019 ordinance was passed by the Gary Common Council earlier this year, but then vetoed by Prince. And then the council let the original ordinance stand, so Prince's administration sued, seeking to invalidate it.
The CBA law creates a compliance officer and two oversight committees, including an enforcement committee led by the city's corporation counsel. It also creates a Peoples Advisory Council made up of 9 community members and two residents of an impact area.
The suit claims the council — the legislative body of a city — may not elect or appoint a person to any office or employment, except as provided by statute. 
The CBA also requires developers to invest 15% of any tax abatement or in-kind assistance back into the neighborhood for improvements; to participate in an apprenticeship training program; to provide health insurance to employees; to pay a living hourly wage of $15.50; and to offer a certain percentage of construction jobs to local residents.
The suit claims the CBA ordinance violates state law by: imposing mandatory terms of agreement on Prince's negotiations with development partners; forcing Prince to hire or contract a compliance officer that has detailed responsibilities and reports to the Gary Common Council; attempting to approve city land transfers; and establishing and appointing members to two newly council-created communities to advise and oversee the CBA requirements.
Prince has requested a hearing to determine if the CBA ordinance "violates the separation of powers of a second-class city government and is thus void."
City council attorney Rinzer Williams has not responded to repeated requests for comment.
Gary has long struggled to attract big-name business and industry without the promise of public subsidies, amid a dwindling tax base and land value.