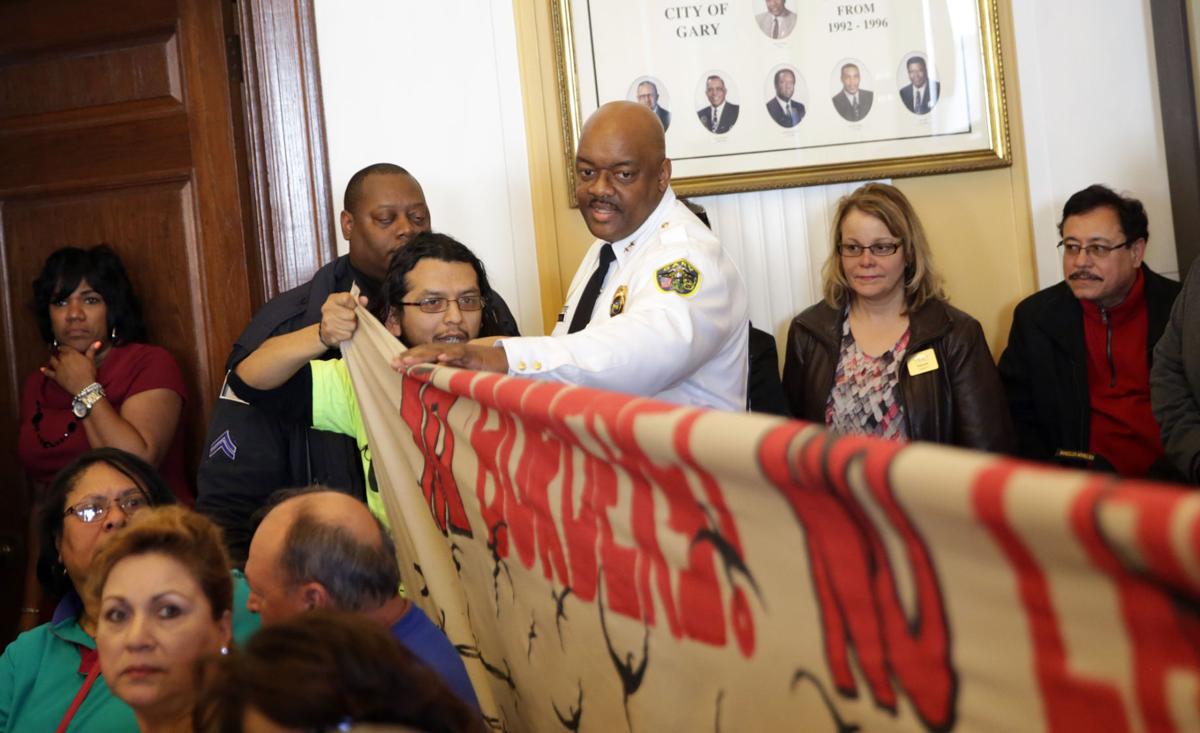 GARY — Several hundred people are expected to show up at Wednesday's City Council meeting where a vote could be taken on whether the city will allow an immigrant detention facility to be constructed next to the Gary/Chicago International Airport.
Cheryl Rivera, executive director of the Northwest Indiana Federation of Interfaith Organizations, said opposition groups are planning to rally at 5 p.m. prior to the 6 p.m. City Council meeting.
Rivera said opponents want to see a vote Wednesday turning down a request for two zoning variances needed to build the immigrant processing center at a site north of the airport. 
Whether the vote takes place Wednesday is still up in the air. 
The city's Board of Zoning on April 12 recommended 3-1 to deny the variance requests by a subsidiary of The GEO Group, a multinational for-profit prison and detention center operator. At the April 19 City Council meeting, council members were evenly split on referring the request to committee. 
Some council members were under the impression that the 4-4 vote might spell the end for the proposal. According to state rules, though, if the council does not vote to deny a petition for variance within 90 days, it is considered approved. Several officials said the were unaware of this regulation at the time of the vote.
Councilman Herb Smith, D-at large, made a request to have the matter be brought up for a third and final reading at the May 4 City Council meeting. Smith, however, was undecided Monday afternoon about whether he would request a vote. Council President Ron Brewer, D-at large, said if Smith doesn't request one someone else can ask that the matter be brought up at the next council meeting. Brewer said he might request it.