CROWN POINT — A Crown Point favorite made its national debut Thursday morning in a 3-minute feature on the morning news program, "CBS This Morning."
Reported by CBS journalist Meg Oliver, the feature followed cafe owner Breanne Zolfo through a typical day at Cafe Fresco, and to one of the cafe's monthly visits to the Merrillville Aldi — surprising shoppers by picking up their grocery bill.
"If you're spreading positivity, people want to be a part of positivity," Zolfo said in the segment. "Good people helping good people."
Zolfo sat nervously in her cafe Thursday morning as she waited for the segment to air.
A crew of CBS producers and reporters spent eight hours with Zolfo and her "Fresco Family" on Jan. 22. Producers told the cafe owner to look out first for a broadcast on Super Bowl LIII on Thursday morning, then her story would come next.
But the producers didn't tell Zolfo the show would air an hour earlier on the East Coast.
Just before 8 a.m. Central time, messages began rolling in to the Cafe Fresco Facebook page — notes of encouragement from strangers across the country who were inspired by Zolfo's acts of kindness.
"I just watched your story on CBS. I forever support you and your shop. I hope to visit your place one day," one person from New York said.
"If you ever end up in Rhode Island, our door is wide open," another said.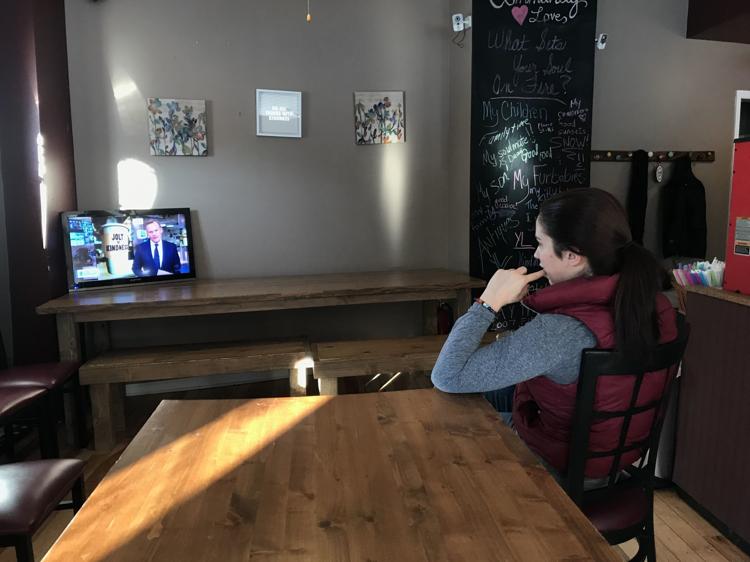 Zolfo took a phone call, and then another, and then a third — all from east-coasters asking if they could buy her coffee and how they could send money to the cafe.
"You can't believe how many emails I've gotten in the last 15 minutes," Zolfo said before seeing the show herself. "Everyone's crying on the phone. It's making me nervous."
A few Cafe Fresco regulars wandered into the cafe, seeing Zolfo's car out front.
"Is it on yet?" one man asked.
"Someone told me you made John Dickerson cry," another said.
Not able to wait for the live central-time broadcast, Zolfo found the segment online. She watched the full 3-minute-and-13-second segment, smiling and shaking her head.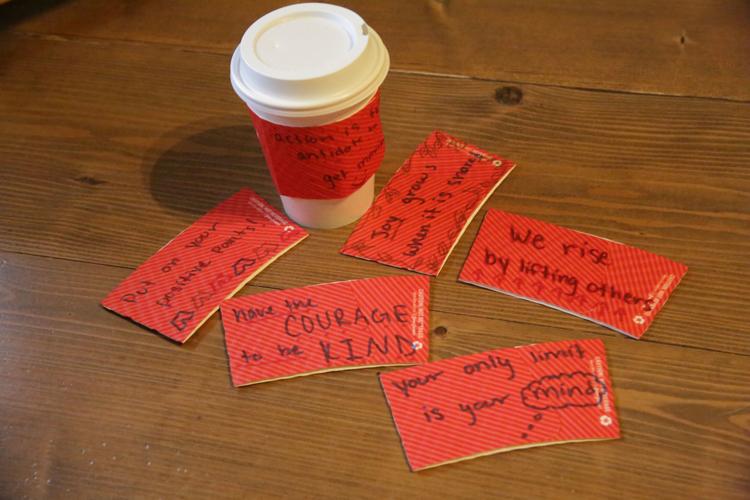 "Just wait for it — this is when I cry," Zolfo said, as she watched herself on TV sharing the story of a homeless man, who through the cafe's donation of a bicycle, was able to secure a job and a new place to live.
Dale Holsti, a Crown Point firefighter who stopped by the cafe at the end of his shift, was there as Zolfo watched the segment again as it aired across the Region.
Holsti, a regular since the cafe opened in 2013, said he encouraged his entire firehouse to watch.
"I'm excited to see what this does for her," Holsti said. "To me, it shows that the little woman can be the big giant."
Be the first to know
Get local news delivered to your inbox!