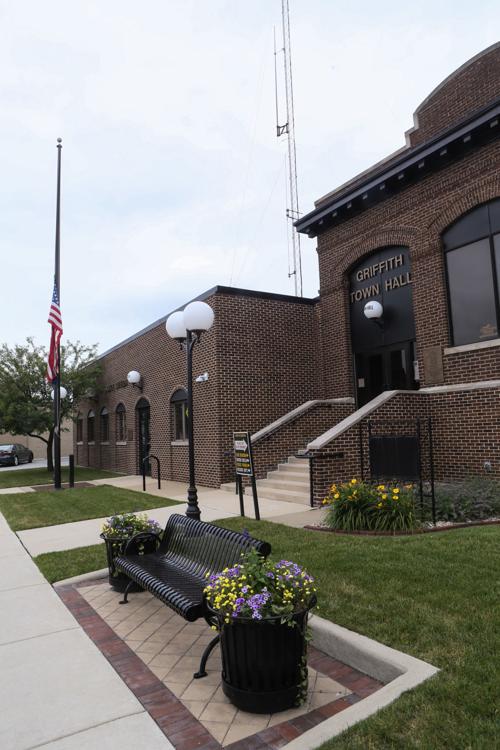 GRIFFITH — Some residents just got an unexpected change of address — without having to change houses.
As the town works to replace many street signs, officials are learning how many street signs can be wrong in a typical community.
"This is a sign-replacement project, community-wide," said Brad Stump, GIS specialist for Butler, Fairman & Seufert Inc.
As Stump identified 751 of the old street signs, and compared them with the new ones, some were found to improperly identify the street.
As an example, Stump pointed out that a stretch of Lafayette Street had 11 signs that, at various intersections, referred to it simply as Lafayette, Lafayette Avenue or Lafayette Street.
Indiana Avenue had a stretch with nine intersections identifying the road as Indiana Street, Indiana Avenue and several that simply said Indiana.
Stump also created a property address map for a portion of Indiana Avenue with various homes listed under those same variations.
"This map shows that the confusion regarding street names has existed for some time prior to the town's sign-replacement project," Stump said.
"And, as far as we know, the existing street-name confusion has not, at any point in the past, caused any widespread inability of E911, United States Postal Service, UPS and similar address-dependent agencies to find homes along those streets."
Stump said this contradicts what some residents fear will happen with the new signs.
"It's kind of all over the board ... it's not unique to this community," Stump said, adding that about 10 percent of the signs had a street suffix change from the original ones.
These situations arise when, somewhere along the line, the suffix of a street is listed differently than the official name created by the town.
One resident, who identified herself as Evelyn, was dismayed over the change of her street's long-time designation and wondered what it will take to change the many records that list her property under the old street name.
"I think the harsh reality is that we have to become uniform at some time," said Councilman Tony Hobson, R-5th.
Jake Dammarell, also of BF&S, said the cost to replace the signs is about $360,000 — of which 90 percent is funded by the federal government.
Some existing signs will not be replaced, including decorative ones, those along railroad right-of-ways and others that belong to a different jurisdiction.
Public Works Director Rick Konopasek said the town must decide if the old signs should be scrapped or allow some to be acquired by residents for decorative purposes.
Be the first to know
Get local news delivered to your inbox!