Former Griffith Clerk-Treasurer John Volkmann was named to the Griffith Public Schools board Tuesday night in a decision unpopular among parents.
The Griffith Public Schools will reopen virtually for the first four weeks of the school year. A decision on future athletics participation co…
Crossroads YMCA will go to the head of the class after the Town Council approved a move to the Ready Elementary School building.
The Board of Zoning Appeals voted Monday to approve two petitions from the Griffith YMCA asking to operate as a nonprofit group on Broad Stree…
Police arrested a 19-year-old Griffith man in connection with the stabbing of a 4-year-old child Wednesday. Initial reports indicated the chil…
Two men, both in their 20s, were wounded during a shooting at a party at Park West Apartments Sunday, Griffith police said.
Activities Director Michelle Velez said attendance was down this year, and there were 39 parade entries compared to 60 last year.
Adults, kids and families can run around and play with Nerf blasters at the new Rapid Fire NWI arena in Griffith.
Griffith police condemn social media posts about Black Lives Matter event planned for Sunday at Central Park.
The 48-year-old woman, Dushawna Glover, was seen just before 6 a.m. May 16 walking away from her group home at 35th and Cline avenues, accordi…
The School Board on Thursday unanimously extended Michele Riise's contract in a virtual meeting.
The School Board held a brief special meeting Thursday to announce a contract extension as an apparent vote of confidence in the superintenden…
The Griffith School Board announced last month it plans to close Ready and consolidate the two remaining elementary schools.
GRIFFITH — Parents and community members are reacting Friday to a strategic plan presented in a virtual school board meeting Thursday night in…
Griffith Public Schools will close its Ready Elementary in a new strategic plan approved unanimously in a virtual school board meeting. Here's…
The Griffith YMCA hopes to bring 100 to 150 new child care openings to essential employees encouraged to continue working through the COVID-19…
A heavy police presence is in the area of Cline Ave. and Ridge Road in search of an individual believed to be connected to a two-vehicle crash.
Griffith is halfway toward gaining additional options for completing its voter-approved exit from Calumet Township.
 Google Maps has restored Griffith High School back to its given name after screenshots of 'Rip Kobe' location search results spread on social…
Griffith High School Principal Brian Orkis went on leave this week, district officials confirmed. Ready Elementary Principal Christine Brenner…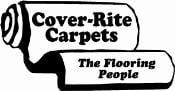 Cover-Rite Carpet & Design Center

Midwest Express Clinic / Crown Point
If it gains ultimate approval by the Indiana General Assembly, Senate Bill 365 would let the town pay for its own poor relief without belongin…
The man was found unconscious in the garage of the house and had suffered what appeared to be a self-inflicted gunshot wound, police said.
GRIFFITH — For the first few weeks of the season Griffith just couldn't get untracked, as it was playing the likes of City, Valparaiso and Hobart.
GRIFFITH — Feeling the effects of legislative change passed down by state lawmakers, Griffith Public Schools Superintendent Michele Riise issu…
INDIANAPOLIS — Six Northwest Indiana schools are recipients of Indiana's Gold Star Schools designation this year, a recognition given annually…
State Rep. Chris Chyung, D-Dyer, is putting on a series of "State of our Local Schools" forums in the Tri-Town and Griffith communities to add…
GRIFFITH — Family and friends arrived amid torrential downpours and filled True Light Fellowship Church with tears, smiles and heartache to ce…