Griffith High School Principal Brian Orkis went on leave this week, district officials confirmed. Ready Elementary Principal Christine Brenner…
If it gains ultimate approval by the Indiana General Assembly, Senate Bill 365 would let the town pay for its own poor relief without belongin…
The man was found unconscious in the garage of the house and had suffered what appeared to be a self-inflicted gunshot wound, police said.
GRIFFITH — For the first few weeks of the season Griffith just couldn't get untracked, as it was playing the likes of City, Valparaiso and Hobart.
GRIFFITH — Feeling the effects of legislative change passed down by state lawmakers, Griffith Public Schools Superintendent Michele Riise issu…
INDIANAPOLIS — Six Northwest Indiana schools are recipients of Indiana's Gold Star Schools designation this year, a recognition given annually…
State Rep. Chris Chyung, D-Dyer, is putting on a series of "State of our Local Schools" forums in the Tri-Town and Griffith communities to add…
GRIFFITH — Family and friends arrived amid torrential downpours and filled True Light Fellowship Church with tears, smiles and heartache to ce…
CALUMET TOWNSHIP — A portable unit sitting outside Lake Ridge New Tech Schools' Longfellow New Tech Elementary School probably isn't what you think.
GRIFFITH — John Dudlicek was named to the Griffith school board Wednesday night and will replace Gary Sutton, the board's former president who…
Police have responded to three school threats in as many days in Lake County schools — two coming in the same day.
GRIFFITH — Griffith students are back in class and will be released at their normal dismissal time Friday afternoon after police investigated …
Eight Northwest Indiana law enforcement agencies will receive grant funding for increased traffic enforcement near school bus stops.
GRIFFITH — It's too soon for Griffith Public Schools administrators to say how large elementary classes sizes will be in the fall.
GRIFFITH — In its first meeting since cutting up to 14 staff positions, the Griffith Public School board met for two-and-a-half hours this wee…
GARY — At a special caucus Monday night, Lake County Democrats elected longtime precinct committeeman Al Menchaca to serve the remainder of la…
GRIFFITH — Parents and students are raising concerns this week after Griffith Public Schools administrators allowed the use of tables to block…
GRIFFITH — Between seven and 10 teacher positions in Griffith Public Schools were eliminated this week in a move the district's superintendent…
Thousands of public education supporters across the Region rallied for greater state funding for teacher pay, student support and more. We ask…
Lake Ridge New Tech Schools and Griffith Public Schools followed lockdown procedures Friday morning after police received a call that an activ…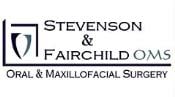 Stevenson and Fairchild OMS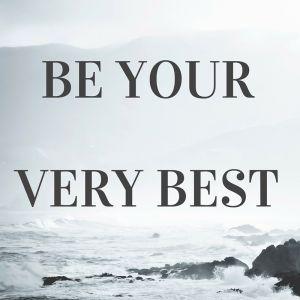 Be Your Very Best by Diana Govert
CROWN POINT — The Lake County Board of Elections has issued subpoenas to two poll workers as part of its investigation into voting irregularit…
GRIFFITH — As Griffith seeks to form its own township — or join a new one — the Town Council has partnered with the Lake Area United Way to he…
Griffith teachers will receive a bonus in time for the holidays.
Milford P. Christenson, founder of Christenson Chevrolet, died Monday at the age of 96. 
GRIFFITH – The Town Council on Tuesday officially asked St. John Township to admit Griffith as a new member.
The condition of a 3-year-old is unknown after the child was pulled from a pool Sunday in Calumet Township.
A California man who allegedly crashed a stolen vehicle into a car wash sign in Griffith was arrested Saturday in Iowa.