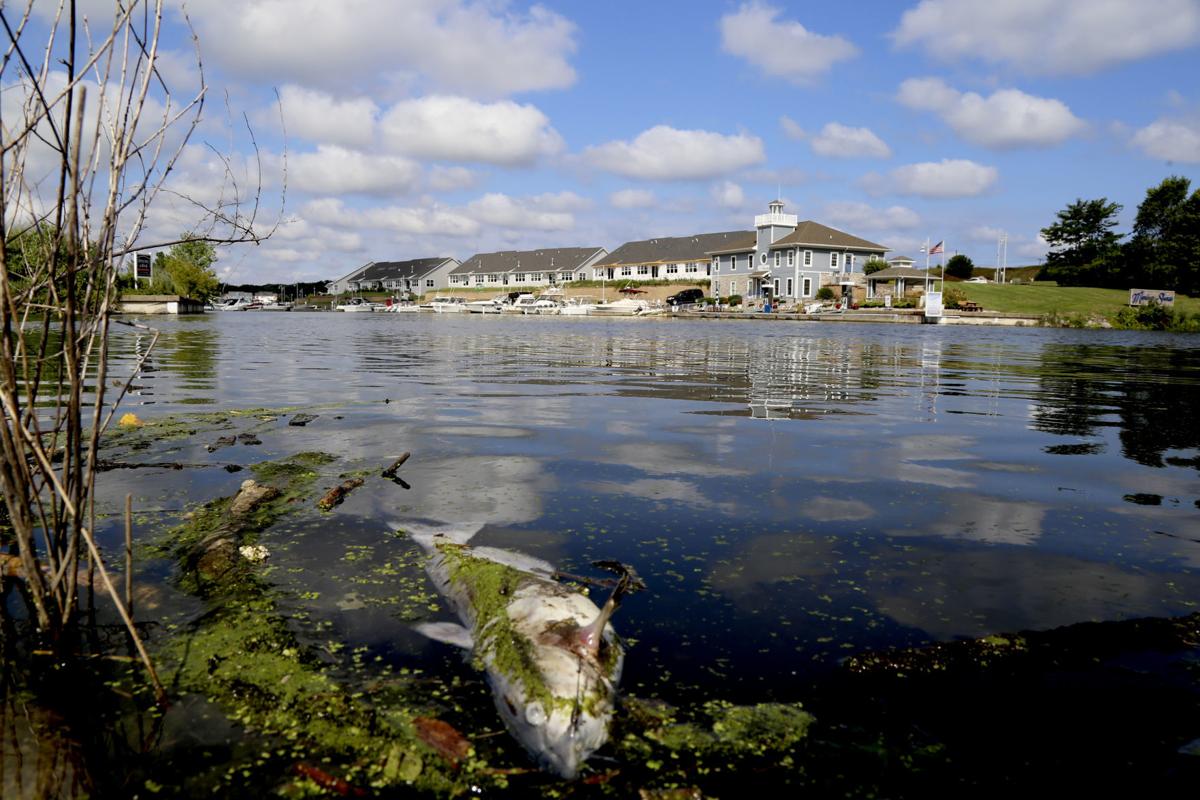 Two environmental groups filed a lawsuit Wednesday in federal court accusing ArcelorMittal of violating its Clean Water Act permit more than 100 times in the past five years, including during an August spill that killed more than 3,000 fish.
The steelmaker's Burns Harbor facility discharged higher-than-permitted levels of cyanide and ammonia, killing the fish, forcing the closure of nearby beaches and keeping visitors away from the newly designated Indiana Dunes National Lakeshore.
The Environmental Law and Policy Center and Hoosier Environmental Council filed the lawsuit Wednesday after putting the steelmaker on notice in early October of their intent to sue.
Howard Learner, executive director of the ELPC, said ArcelorMittal's toxic spill and permit violations harm the environment, kill fish and threaten safe drinking water.
The lawsuit "calls for fines and penalties sufficiently large to change ArcelorMittal's environmental practices and modernize the company's equipment and operations to better reduce pollution damages going forward," Lerner said.
"ArcelorMittal should be held fully accountable for its pollution that harms local communities, the Lake Michigan shoreline and nearby waters, and the aquatic life and ecosystem of Northwest Indiana," he said. 
A spokesman for ArcelorMittal said Wednesday the company had not yet been served with the lawsuit.
Indra Frank, environmental health and water policy director for the Hoosier Environmental Council, said the community can no longer wait for the state and federal governments to act in the face of "repeated, illegal damage to Lake Michigan."
"The damage has to stop for the sake of everyone who gets their drinking water from the lake; everyone who swims, fishes, or boats in the Lake; and the wildlife that make their home in the Lake," Frank said.
The groups said ArcelorMittal did not report the spill until after the public starting discovering thousands of dead fish.
ArcelorMittal Burns Harbor is on the Lake Michigan shoreline and adjacent to the Indiana Dunes National Park. The steel mill discharges pollution into the East Arm of the Little Calumet River, which flows directly into Lake Michigan.
Take a hike ... and explore the great outdoors in the Region
LAKE COUNTY TRAILS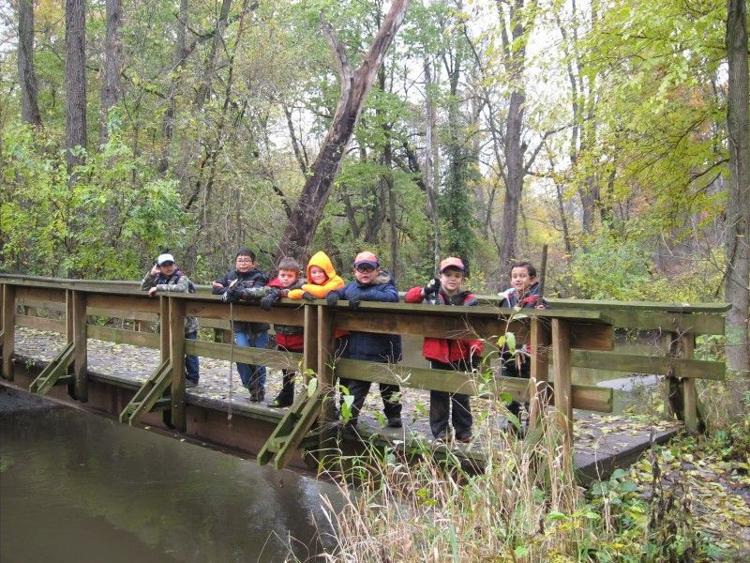 Buckley Homestead
The Chesapeake and Ohio Greenway (aka the C&O Trail)
Trail Access: Broadway and Taft Street, Merrillville
Deep River County Park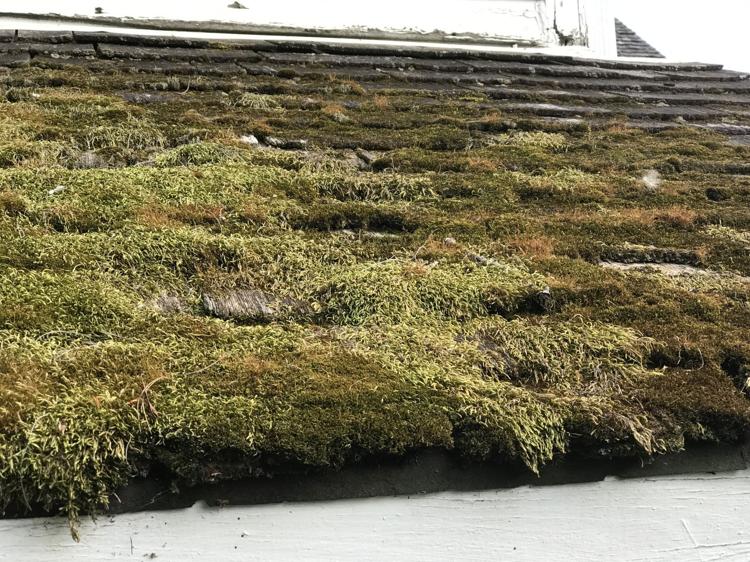 Erie Lackawanna Trail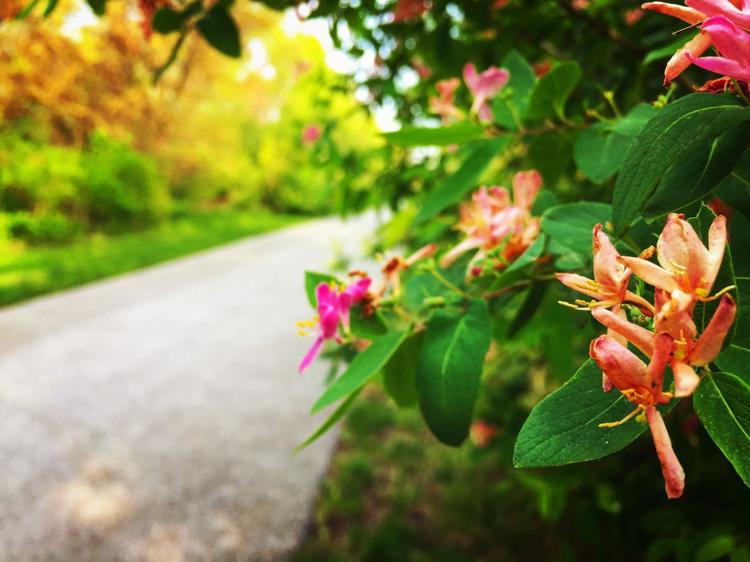 Green Link Trail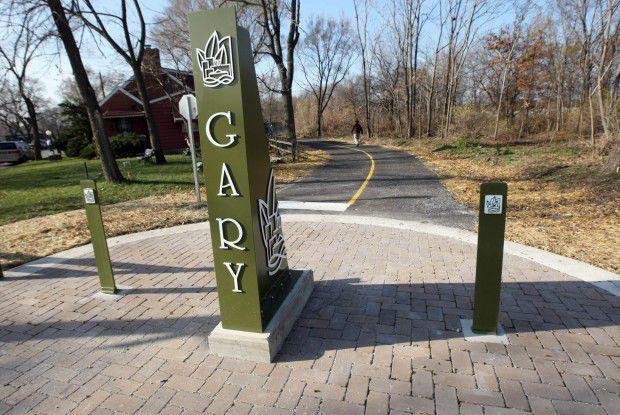 Gibson Woods Nature Preserve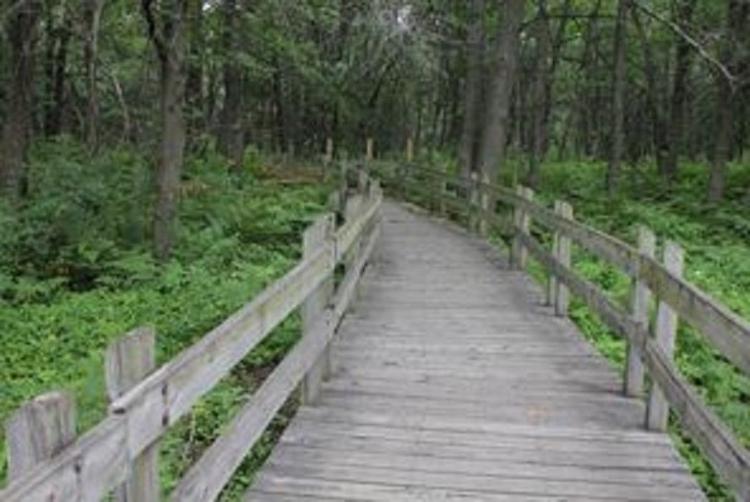 Hobart Prairie Grove Trail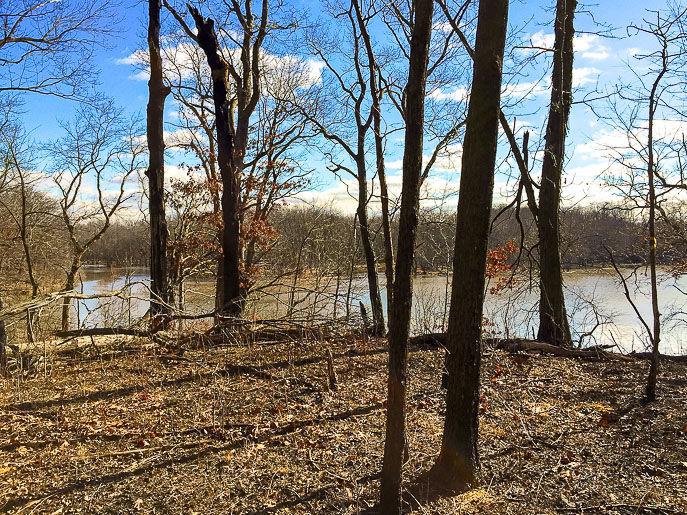 Homestead Village and Homestead Acres
Trail Access: 10250 Olcott Ave. or 9921 Olcott Ave., St. John
Hoosier Prairie Nature Preserve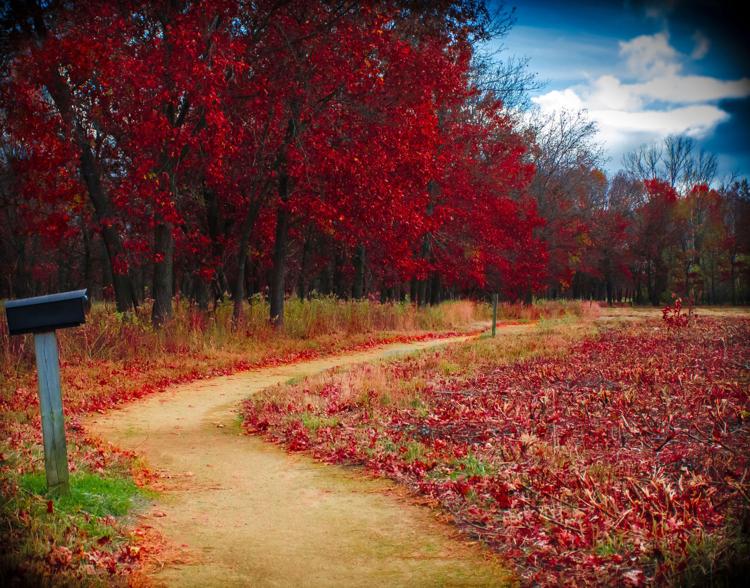 Lake Etta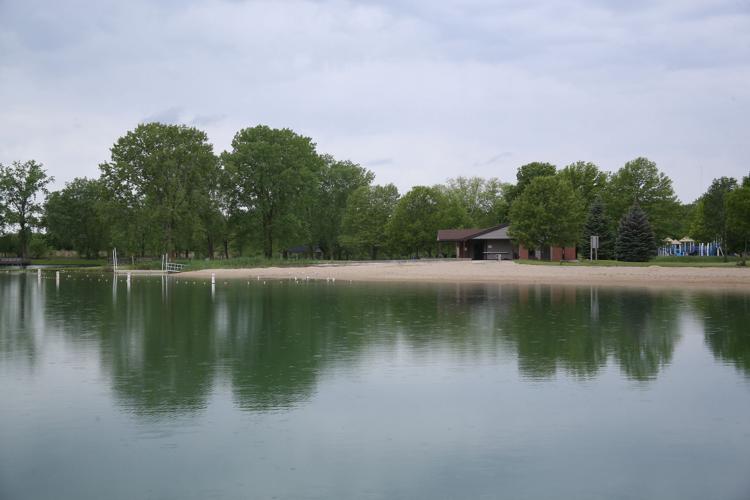 Lake George Trail (Wolf Lake)
Trail Access: North end of Forsythe Park, Hammond; 119th Street, Whiting
Lake Hills Park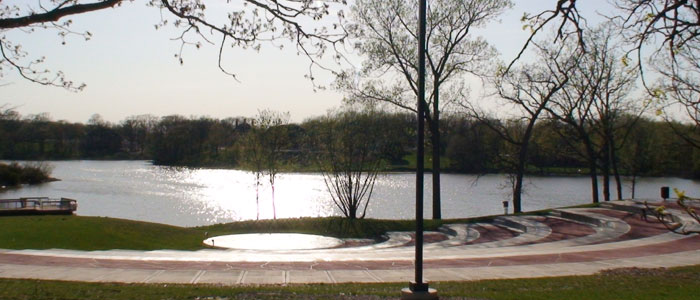 Lemon Lake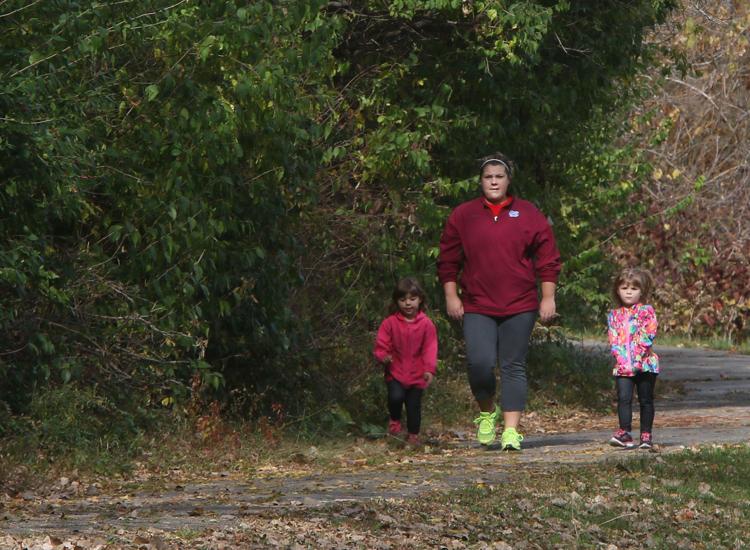 Little Calumet River Levee Trail
Trail Access: West head is Calumet Avenue, Munster. East head is Martin Luther King Drive, Gary
Marquette Trail
Trail Access: East Lot 540 North County Line Road, Gary
Marquette Drive and Oak Avenue Trail
Trail access: Marquette Drive and Oak Avenue, Gary
Miller Woods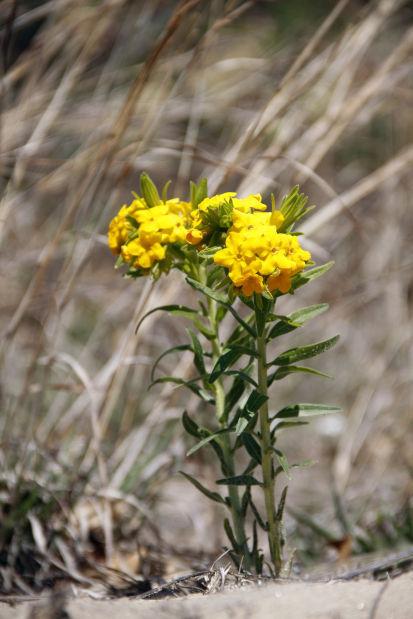 Monon Trail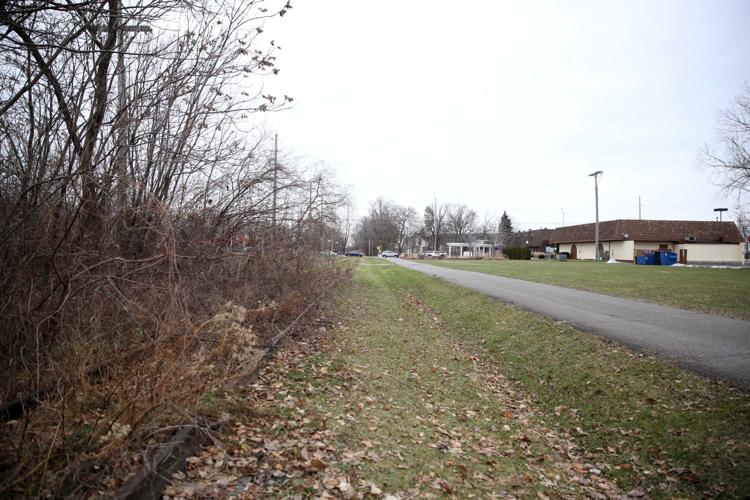 Oak Ridge Prairie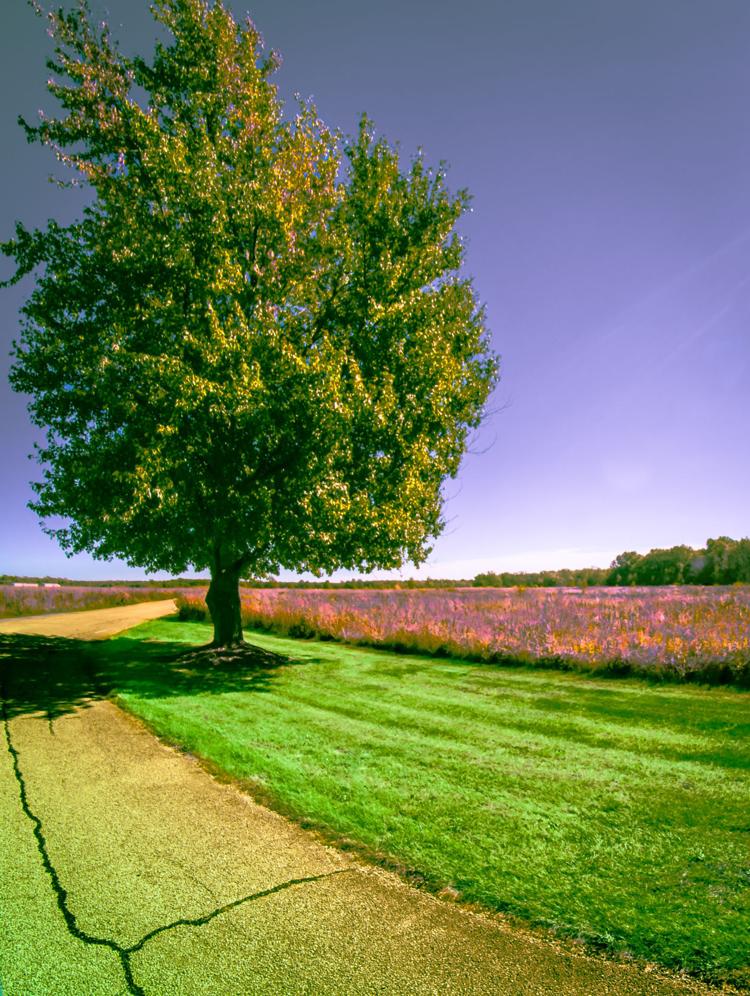 Oak Savannah Trail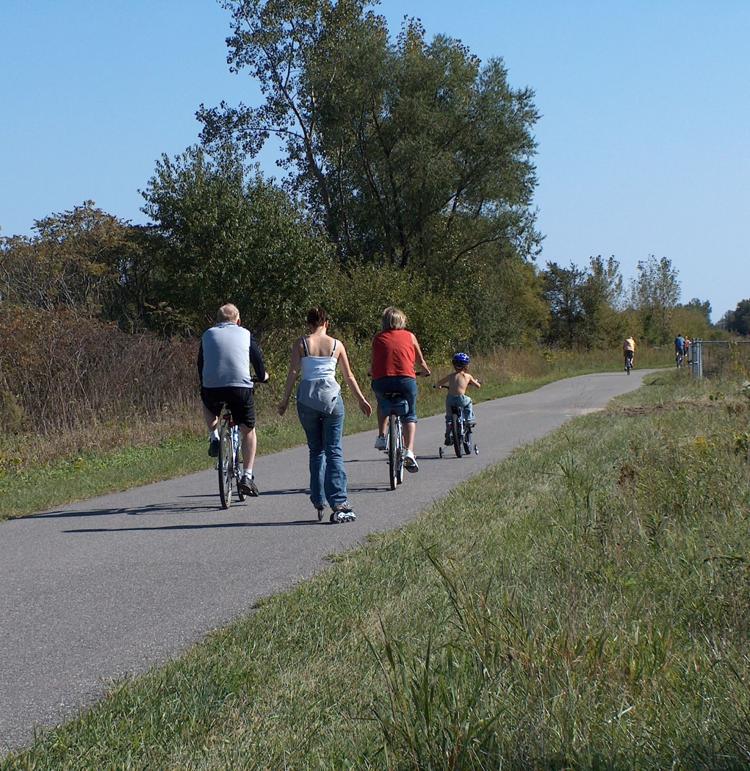 Pennsy Greenway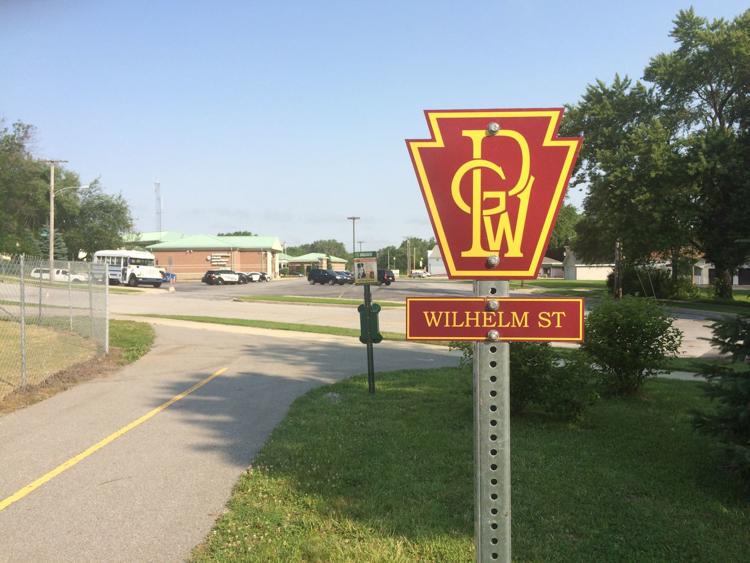 St. John Trail
Trail access: Olcott Ave. and White Oak, St. John
Stoney Run County Park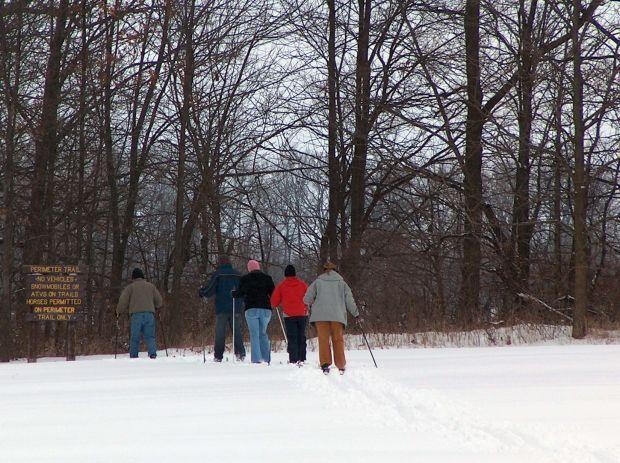 Three Rivers
Trail access: 2800 Colorado St., Lake Station
Timberlane Park Trail
Trail access: 11825 W. 90th Place, St. John
Veterans Memorial Bikeway
Trail Access: Ind. 231, Crown Point
West Beach Trail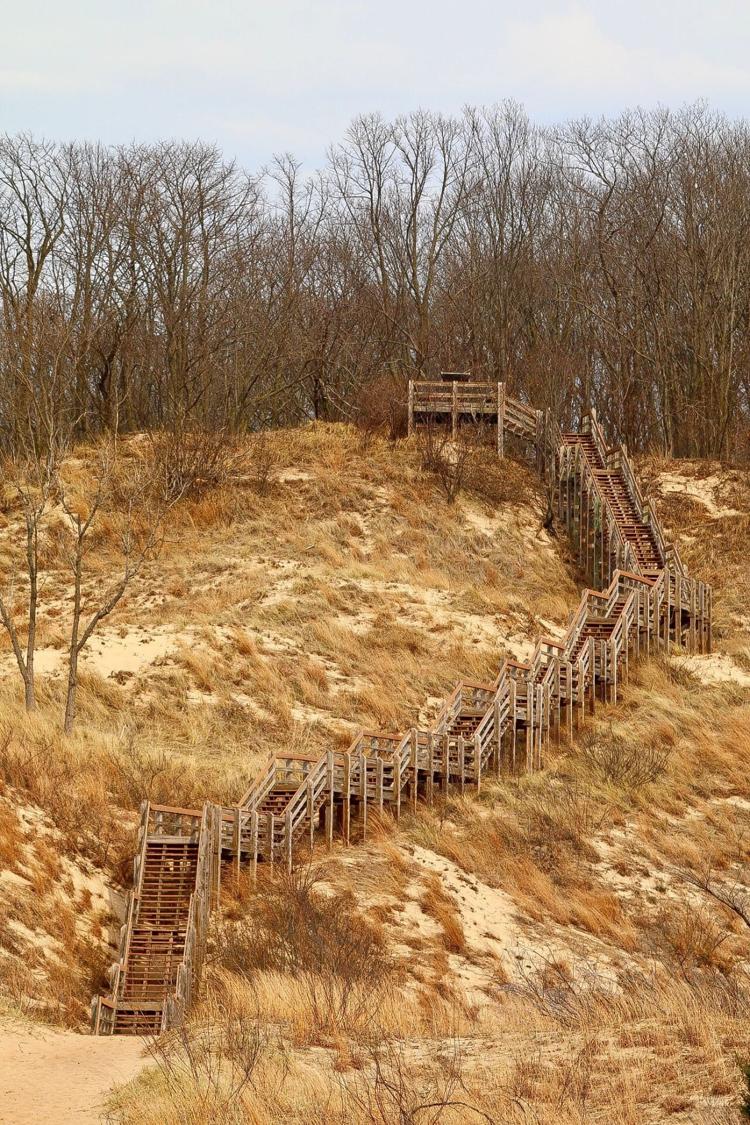 Whihala Beachside Trail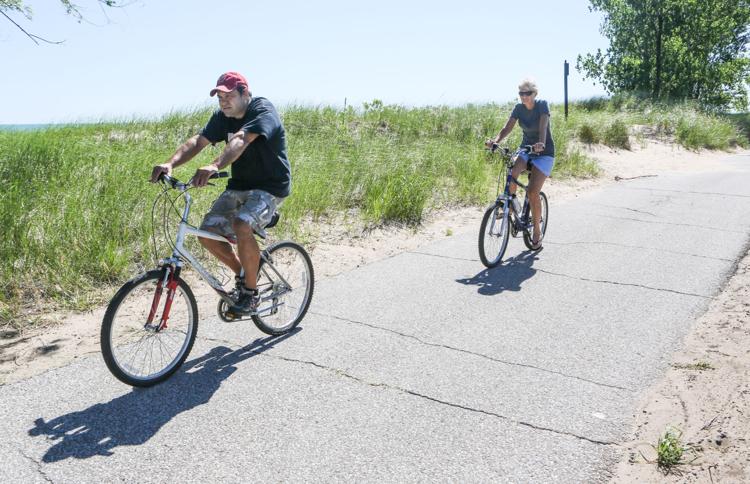 Wicker Memorial Park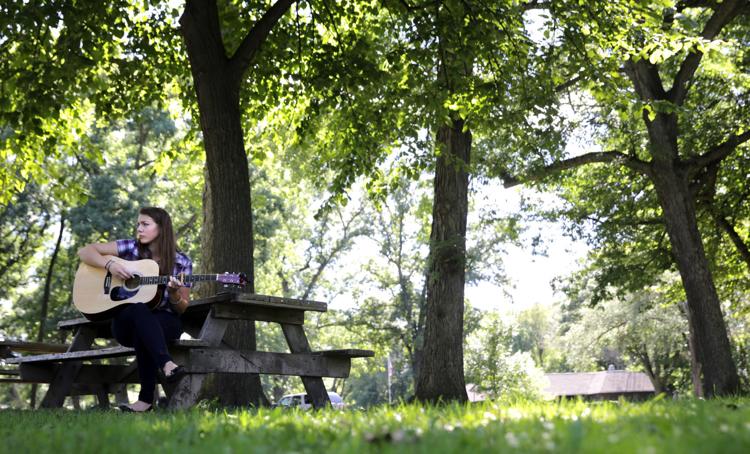 LAPORTE COUNTY TRAILS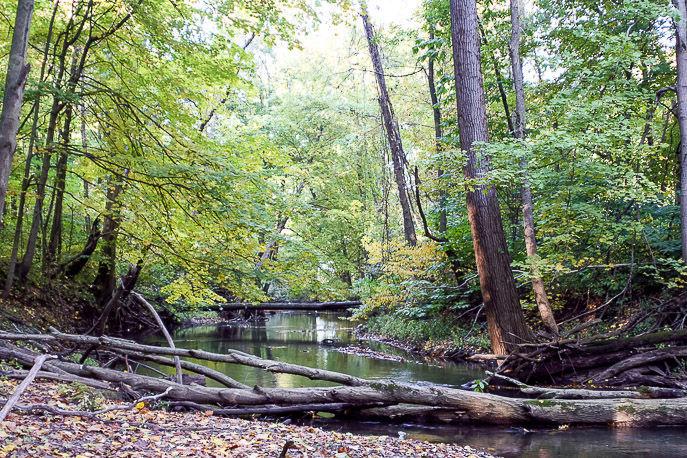 Ambler Flatwoods Trails
Length: Three trails totaling 5 miles
Trail Access: Meer Road and County Road 900 North, Michigan City
Brincka Cross Gardens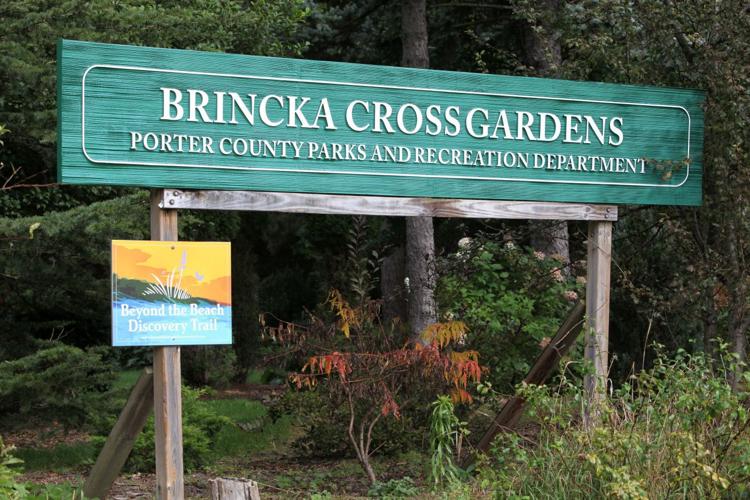 Creek Ridge County Park Trails
Length: Four trails totaling 1.35 mile
Trail Access: 7943 W. 400 N., Michigan City
Heron Rookery Trail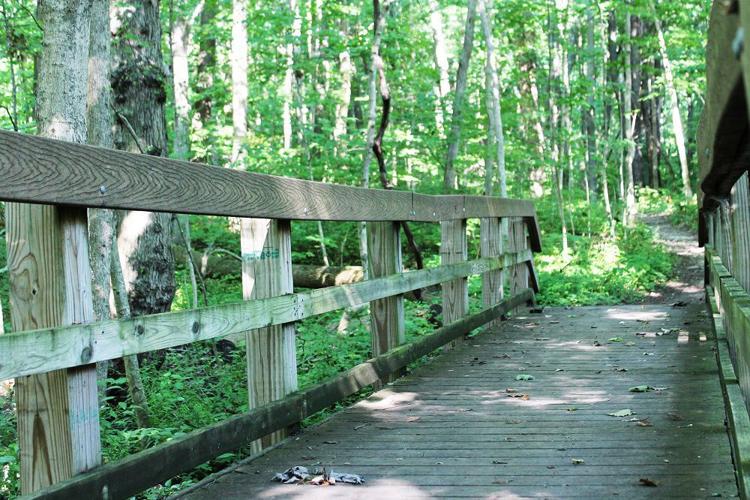 Lincoln Memorial Trails
Length: Three trails totaling 1.5 miles
Trail Access: 10335 W. 350 S., Westville
Luhr County Park Trails
Length: Four trails totaling 1.7 mile
Trail Access: 3178 S. County Road 150W, LaPorte
Pinhook Trail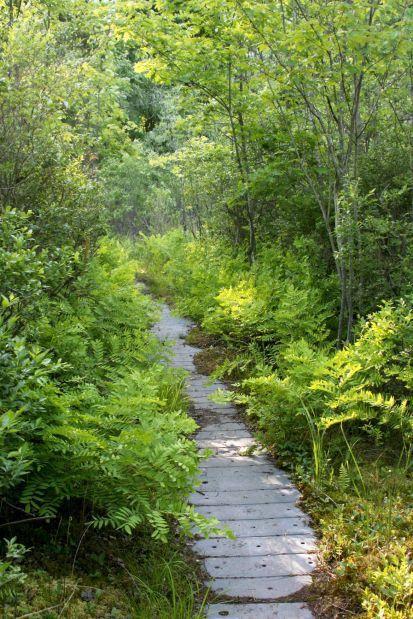 Red Mill County Park
Length: Three trails totaling 1.05 miles
Trail Access: 0185 S. Holmesville Road, LaPorte
PORTER COUNTY TRAILS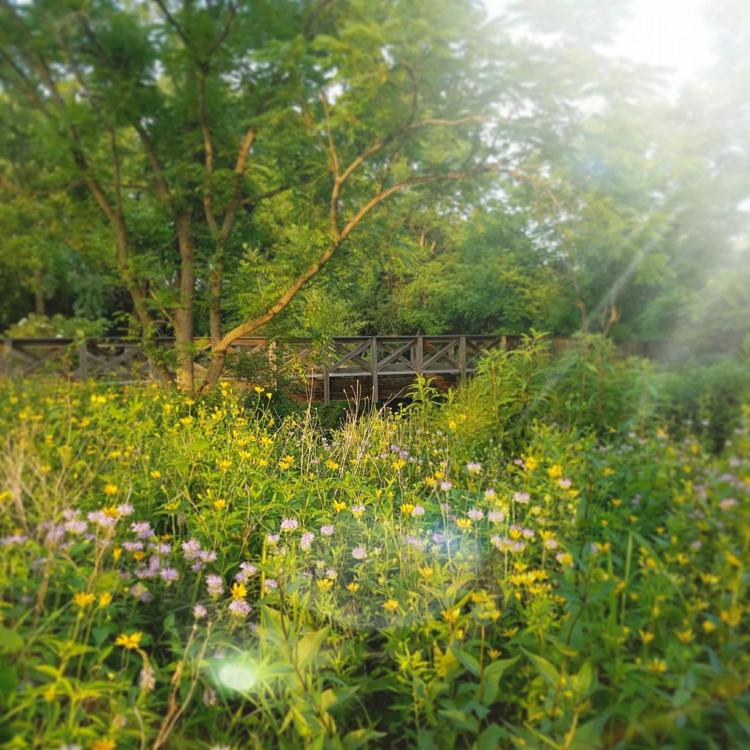 Bailly/Chellberg Trail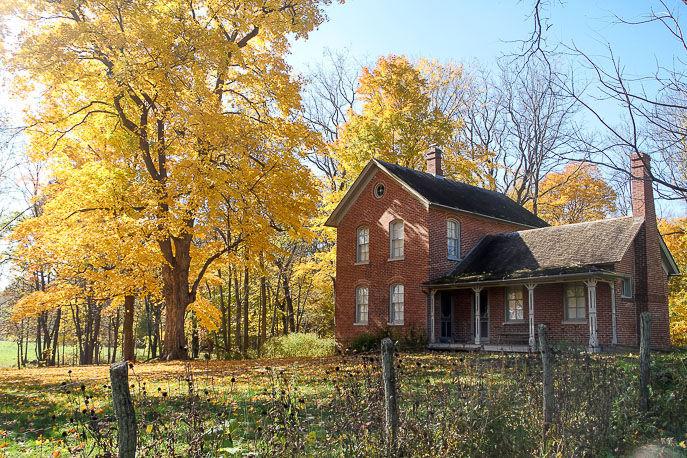 Calumet Dunes Trail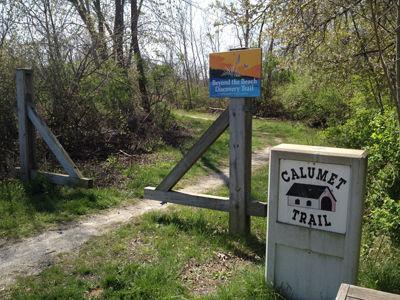 Calumet Trail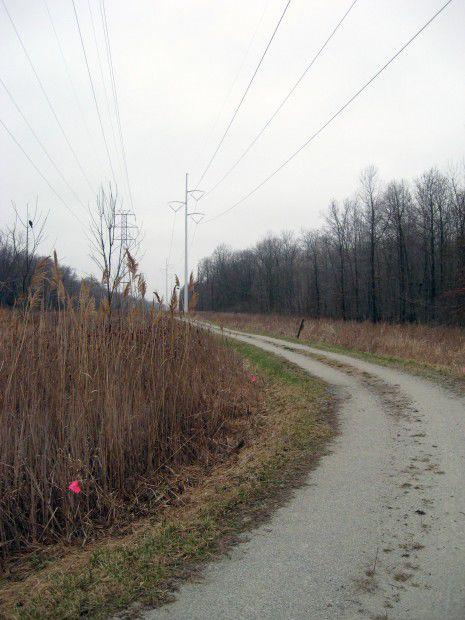 Coffee Creek Watershed Preserve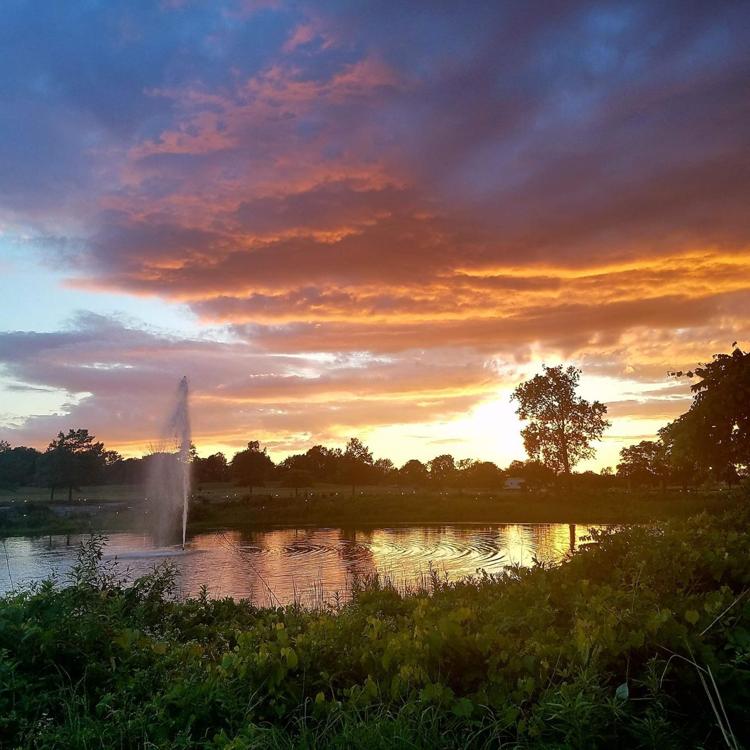 Cowles Bog Trail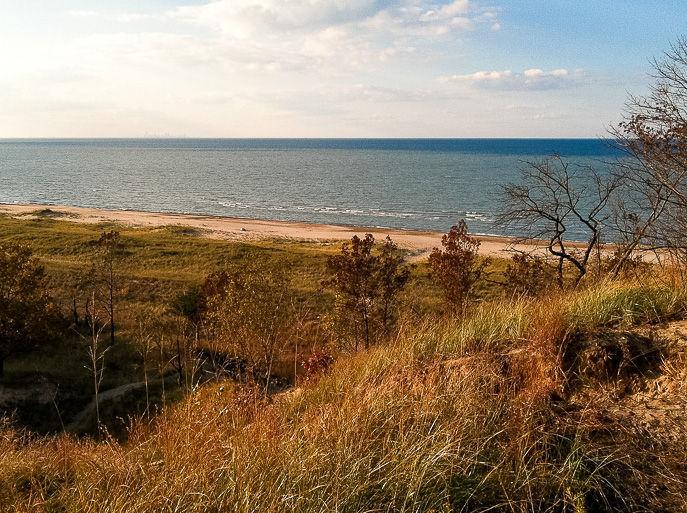 Dunes Kankakee Bike Trail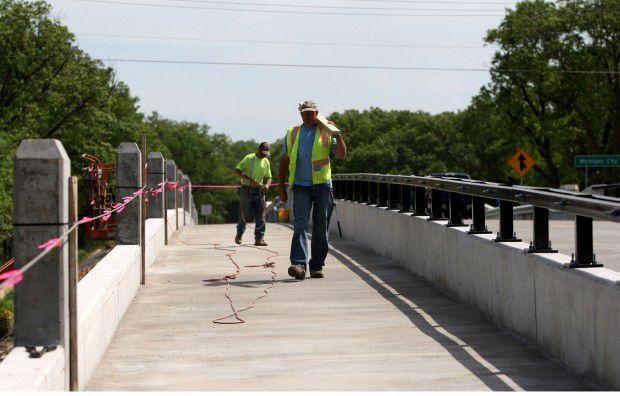 Dune Ridge Trail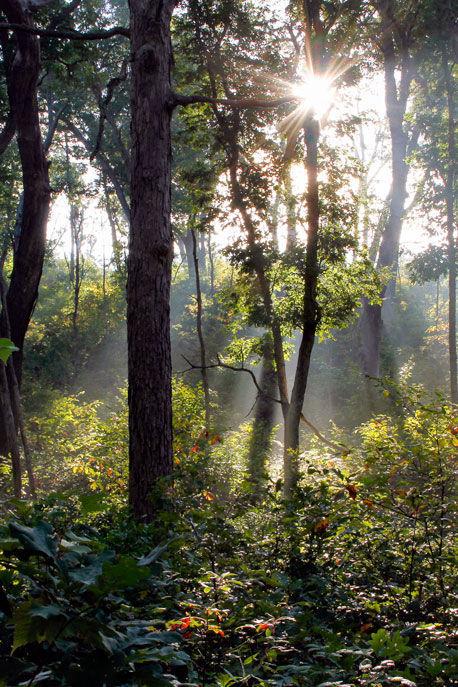 Glenwood Dunes Trail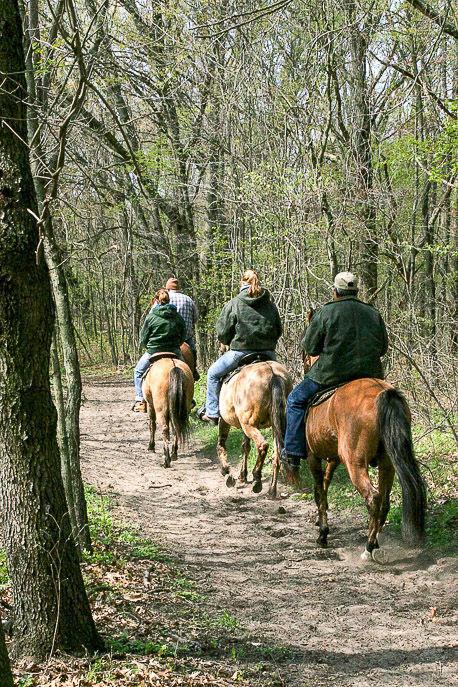 Great Marsh Trail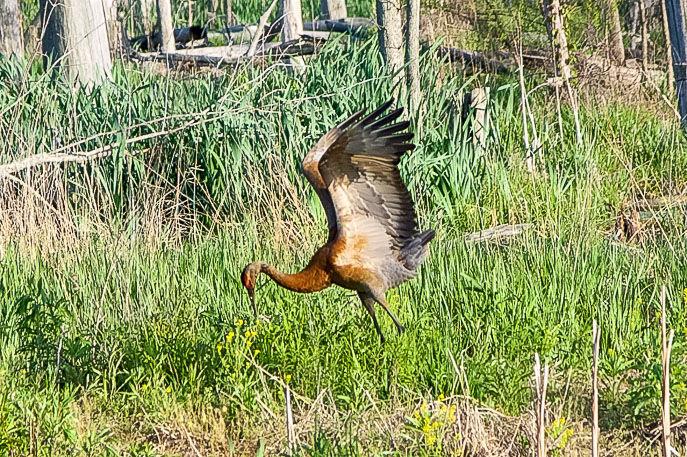 Iron Horse Heritage Trail
Trail Access: Ind. 149, ¾ miles south of U.S. 20, Portage
Indiana State Dunes Park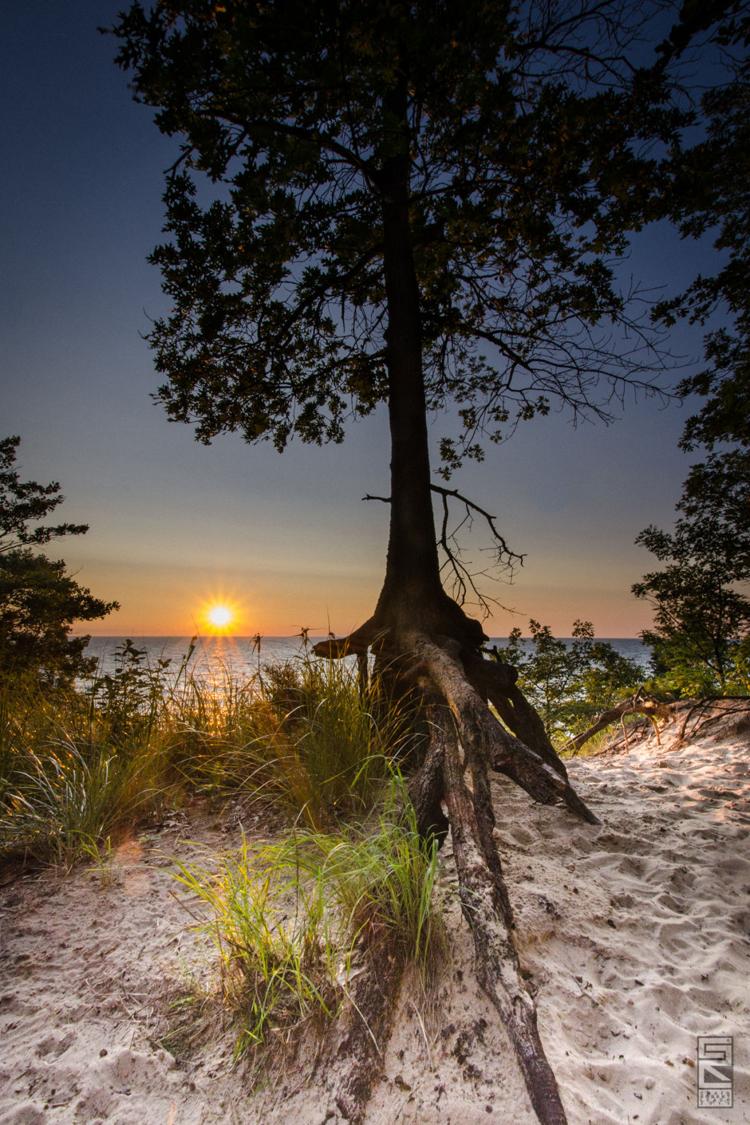 Lakewood Link Trail (within Rogers Lakewood Park)
Trail Access: 5320 N. Meridian Road, Valparaiso
Little Calumet River Trail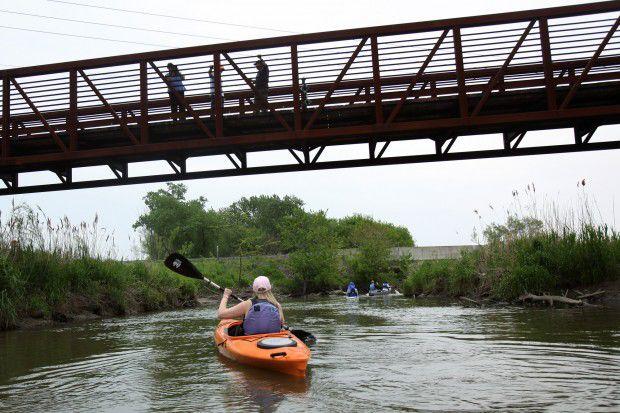 Outback Trail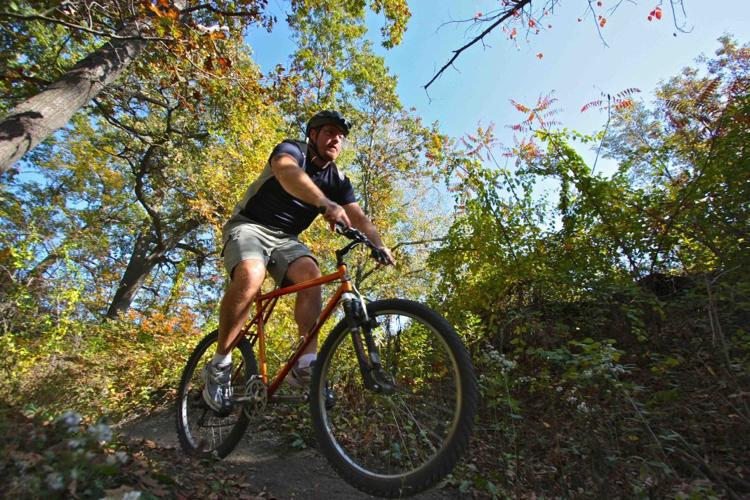 Portage Lakefront and Riverwalk Trail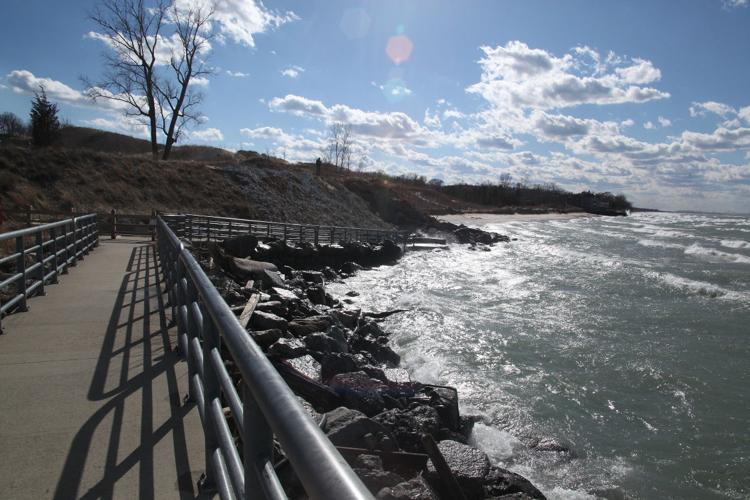 Porter Brickyard Trail
Trail Access: North lot, 1184 N. Mineral Springs Road, Dune Acres
Prairie Duneland Trail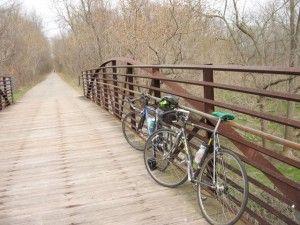 Taltree Arboretum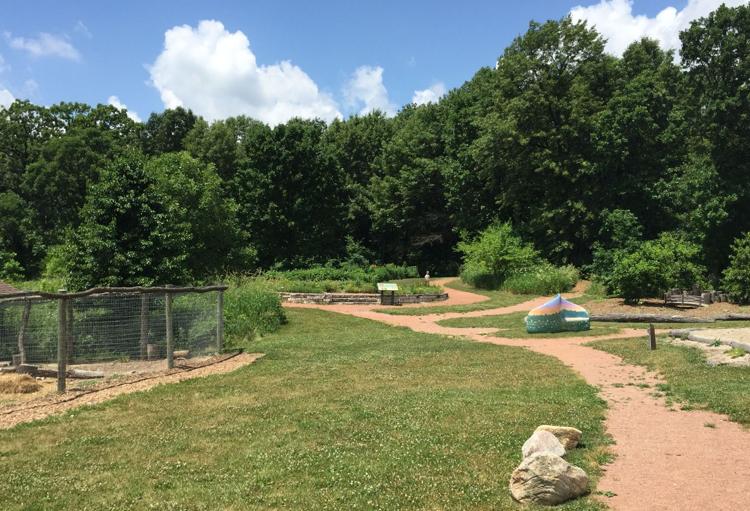 Tolleston Dunes Trail