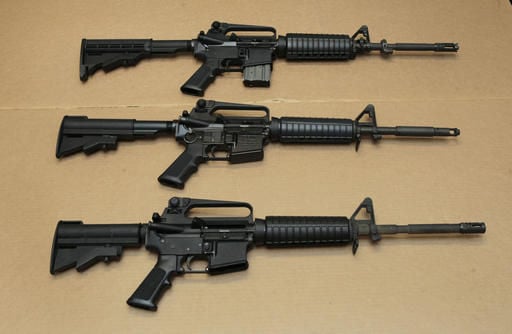 CROWN POINT — Gun control advocates say they plan to protest Indiana's lax weapons laws at this weekend's gun show at the Lake County Fairgrounds. 
The groups organizing the protest include First Unitarian Church of Hobart Faith in Action, Progressive Democrats of America Calumet Region, and Progressives in Action NWI. 
Protesters plan to gather at the Lake County Fairgrounds, 889 S. Court Street, when the Crown Point Gun Show opens at 9 a.m. Saturday and again when the show closes at 1 p.m. Sunday, according to a joint news release from the organizations.
Organizers will be demanding "a ban on sales of assault weapons like the AR-15, closing the gun show loopholes, stricter background checks, and better enforcement of existing laws," the release stated. 
Information will be distributed on existing gun laws, how to contact federal and state lawmakers, and how to submit a resolution to local government.
At the protest, the 17 victims of the Parkland, Florida school shooting massacre will be remembered, as will all those who have died in school shootings since the 1999 Columbine High School mass shooting.
According to the news release, Indiana is one of 29 states that does not require universal background checks. 
"As a result, there is no required background check when purchasing a firearm from a private seller at a gun show. Federally licensed dealers are required to do background checks, but there is nothing in the law to prevent a private buyer from acting as a straw man buyer and turning around and selling the gun to someone else who cannot pass a background check," the release states. 
Indiana also does not require the reporting of lost or stolen firearms and does not place a limit on the number of guns purchased at one time. Protesters argue this encourages gun trafficking. 
"Many of the guns purchased at gun shows in Indiana are transported to Chicago, which has some of the toughest gun laws, and sold to people who cannot pass a background check.  All the guns used in the Columbine school massacre were purchased at gun shows," they said.
Be the first to know
Get local news delivered to your inbox!