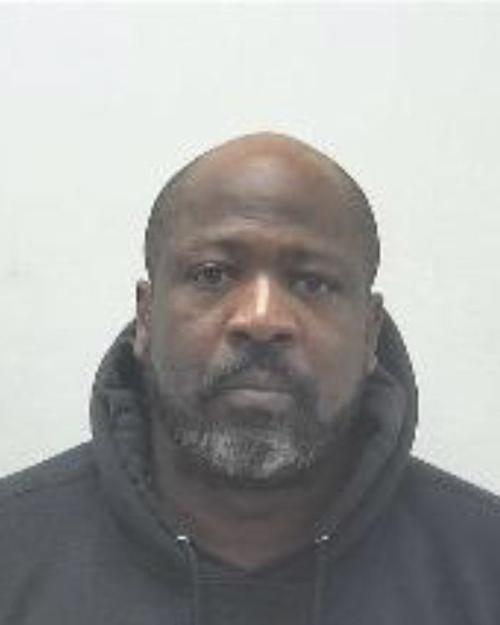 HAMMOND — Police say there's no indication of drug or alcohol use by a city water department worker when he struck a NIPSCO transmission pole with his vehicle over the weekend. 
No charges have been filed yet against Andre Rhea, 49, of Hammond. 
Police were dispatched at 6:56 p.m. Sunday to the intersection of 165th and Summer streets for a report of a crash to find a 2011 Chevrolet Tahoe with Indiana plates that had struck a curb and a NIPSCO pole, according to Hammond Police Lt. Steven Kellogg. 
Kellogg said at about the same time they arrived, a woman called police to report her husband's vehicle had been stolen. The woman stated her husband, Andre Rhea, last had possession of the car.
Because Rhea had not yet returned home, police advised her to call the hit-and-run division of the police department, Kellogg said. 
The following day, Rhea contacted police and advised the investigator he was driving his Tahoe and drove off the roadway while attempting to avoid a pothole.
"Rhea advised that the vehicle struck a guide wire and caused a transformer to blow. He then advised that he panicked and fled the scene on foot," Kellogg said. 
Rhea allegedly admitted he did not contact the police department to report the accident nor did he stay at the scene.
Rhea was then booked into the Hammond Police department for the charge of leaving the scene of an accident, Kellogg said.
Rhea was suspended from his job without pay Monday after he allegedly used his lunch break to turn himself in, a water department attorney said. 
Rhea is also accused of prompting his wife to concoct the false report that his vehicle had been stolen prior to the crash, city officials confirmed. 
Shana Levinson, attorney for the Hammond Water Department, said Rhea was suspended Monday without pay for driving his water department-issued work vehicle to the Hammond Police Department to be arrested, and for going over on his 30-minute lunch for personal business and falsifying his time records.
NIPSCO and Mayor Thomas McDermott confirmed that thousands of residents were left without power for nearly three hours Sunday night after Rhea allegedly crashed his vehicle into a NIPSCO transmission pole and fled the scene on foot.
Kevin Smith, city attorney, said he believes Rhea was in his personal vehicle and not on the clock at the time of the crash.
Levinson said any violation of the city code leaves municipal employees subject to firing.
Be the first to know
Get local news delivered to your inbox!