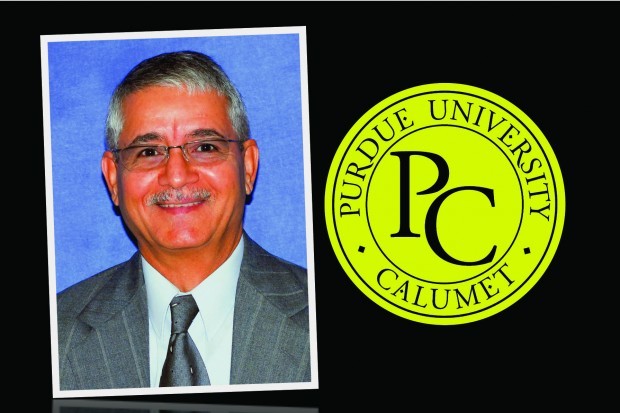 HAMMOND | Purdue University Calumet Professor Yahya R. Kamalipour has received worldwide accolades, honors and awards for the strides he has taken furthering global communication.
Now, interested readers can learn more about his impact and background in a new, biographical book, 'Traveler of the Global Village: Biography of Yahya Kamalipour.'
Kamalipour of Munster is a native of Ravar/Kerman, Iran. Also head of Purdue Calumet's Dept. of Communication and Creative Arts, he has edited 14 published books on global media-related topics. He also serves on the editorial and advisory boards of several prominent communication journals and professional organizations.
Additionally, he developed Purdue Calumet's Center for Global Studies, which serves to advance new information about strategies, practices and trends in education, global culture, politics, media and economics by connecting and engaging researchers worldwide.
Released this month at the 24th International Book Exhibit in Iran, the Kamalipour biography was written by friend Negin Hosseini-Goodrich, a journalist and visiting scholar who also has relocated to Munster from Iran.
"Professor Kamalipour is a very well-known person in Iran," the author said. "Though there are a good number of educated Iranians in different positions in the States, especially at universities, he is the only Iranian academic person in the communication field teaching at an American (postsecondary) school."
In addition to Kamalipour's life, the book provides a local history about communication and mass media, Hosseini-Goodrich added.
"I have tried to develop three to four stories simultaneously that parallel each other," she said, "and one of those stories is the history of communication development . . . When you read this book, you start a journey in time and space from about six decades ago when there was no electricity, no light, no cables, no phones, no cars, no radios, no televisions, no roads, no asphalt.
"As a very young boy, all Professor Kamalipour had known was a small village and its few people. All he had to learn from was one or two religious books."
The book is written in Persian (or Farsi) language and, currently, is available only in Iran.
According to Purdue Calumet Professor of Communication William Robinson, Kamalipour's contributions to global communication have reached substantial importance.
"Normally, this kind of publication is considered to be evidence of truly impressive scholarship and accomplishment," Robinson said. "It marks Yahya's status as one of the foremost media scholars in the world today."
Kamalipour came to Purdue Calumet in 1986. He holds an associate degree from Marshalltown (Iowa) Community College, baccalaureate degree from Minnesota State University, master's degree from the University of Wisconsin-Superior and a doctorate from the University of Missouri-Columbia.