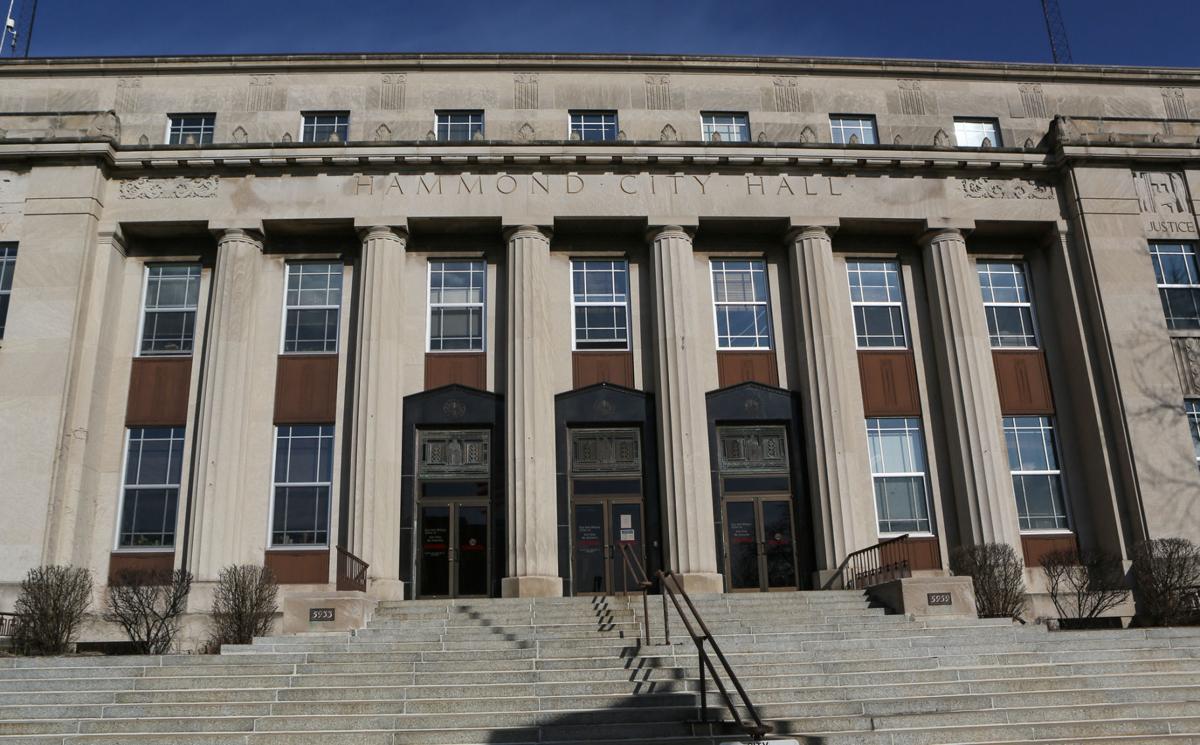 HAMMOND — Plans to develop a plot of land on the city's North Side known as Forsythe Square have been reversed after residents voiced ample opposition. 
"I'm glad the residents spoke up. They woke me up," Hammond Mayor Thomas McDermott Jr. said during Monday's City Council meeting. "I am just here before you now to say this is not how we do business and I apologize to the residents that are here now."
After hearing complaints from local residents, McDermott said he wanted to "walk back that mistake" and reverse the development project. McDermott said plans to develop the green space, which sits near the intersection of 119th Street and Warwick Avenue in the Robertsdale neighborhood, had been in the works for three years.
During a Nov. 8 council meeting, an ordinance vacating a 22,690 square-foot portion of Forsythe Square passed unanimously. McDermott said the plan was to subdivide the land and make it eligible for home development during a future meeting.
After the Nov. 8 meeting, residents of Robertsdale contacted the city voicing their concerns. An online petition titled "Save Forsythe Square" received 273 signatures. McDermott said he did not give the project as much attention as he should have and that he began to question it as soon as it reached his desk for approval. "This wasn't the number one burning issue in the city of Hammond and it didn't get the amount of attention from me that I probably should have given it," said McDermott said by that time he felt trapped.
"If I veto it, at that point, I'm vetoing a process that started in my own administration so I weakly signed it. I shouldn't have; I knew it was the wrong thing," he said.
The development would have included a duplex and a triplex, something McDermott said would have been a "tight squeeze" on the land, which is "likely the size of a football field." One side of the surrounding block would have been facing the backside of the homes, which McDermott said is "not ideal. Who wants to look at the back end of a house?"
Hammond is always "aggressive" about building housing, McDermott said. The city is now working with the developers to identify other potential locations for projects.
Forsythe Square has been a green space for over 50 years and has been maintained by the Hammond Port Authority, but was never officially designated a park, McDermott said. 
"We were just trying to build more houses and we picked a part of the city that was available technically, but in reality it wasn't," McDermott said. "This piece of property was important to them (neighbors) because it's always been green space. So even though on our books it's not a park, to them it was and it has been for decades." 
To protect Forsythe Square from all future development, the council plans to make it an official park, adding to the city's more than 40 parks. McDermott said an ordinance changing Forsythe Square's designation likely will come through the council early next year. 
"The good thing is, no damage was done," McDermott said. "We're going to designate it as a park zone ... instead of a void like it always has been."