Northwest Indiana medical providers are planning, building or have opened more than $400 million in new hospitals, clinics and care centers this year, but a large increase of inpatient beds isn't in the blueprints.
The newest facilities and services are being planned around ambulatory care.
Admissions for all U.S. community hospitals has been stagnant, according to the most recent annual survey of the American Hospital Association. The number — 33.4 million admissions — rarely has changed between 1975 and 2016.
The average length of hospital stay dropped from nearly 7.7 days to less than 5.5 days over that same period. But outpatient visits have nearly quadrupled, from 190.7 million in 1975 to 747.1 million in 2016.
"Health care keeps changing and driving architecture and design to reduce inpatient," said Abbie Clary, the newly appointed director of health care practice for CannonDesign office in Chicago said.
She pointed to high-deductible health insurance plans that impose more out-of-pocket costs on patients, prompting them to avoid traditional hospital care as well as technology that has been reducing recovery times.
Dean Mazzoni, president and CEO of Franciscan Health Michigan City, said, "A hip replacement that used to take two weeks in recovery is now a 'same day' procedure."
Clary said, "There will be fewer beds at community hospitals." But she and Mazzoni note some new hospitals, built along the academic medical model like Indiana University Medical Health Center, may see their bed numbers rise as they take on more acute patients.
Clary also said she expects the past trend of sumptuous "hospitality-driven" hospitals, that resemble luxury hotels to abate. "Going forward, hospitals will avoid patients asking whether they spend too much on the hospital look and not enough on me."
Franciscan Health Michigan City is building a $242 million hospital, expected to be finished in late 2018, to replace the century-old downtown Homer Street campus.
The new hospital, on an 86-acre site at Interstate 94 and Ind. 421, will have 120 patient rooms. Mazzoni said it is being designed to eliminate inefficiencies found in too many older hospitals that present a maze-like arrangement to visitors because of repeated renovations and additions.
"The new hospital will let patients and visitors move more easily from point A to point B. We will locate outpatients to (a) more accessible area," Mazzoni said.
He said in addition to new clinical equipment, there will be electronic patient room signs and tablets on the wall containing patient medical records, for the caregiver as well as interactive televisions that will feature no smoking messages for pulmonary patients or post surgery care videos.
Franciscan also is completing this year a $46 million comprehensive cancer center, an endoscopy unit with four procedure rooms and 14 private holding rooms at its Franciscan Health Munster site, 701 Superior Drive.
LaPorte Hospital is planning a new, $125 million campus, now set to open in 2020, at the downtown site of the current hospital, 1007 Lincolnway, in the city of LaPorte.
Ashley Dickinson, chief executive officer for LaPorte Hospital, said it will be a full-service acute-care community hospital. That includes — but is not limited to — the inpatient services currently offered, including emergency services, inpatient and outpatient surgery, cardiovascular services in a Heart Center setting, critical care, orthopedic services, birthing and family care services.
Methodist Hospitals and Franciscan Alliance had been in 15 months of merger talks that were expected to boost plans for a $300 million hospital near Indiana University Northwest in Gary, but the two sides recently announced they failed to agree on how they would align financially, operationally and clinically at the six hospitals within the merged system.
Community Stroke and Rehabilitation Center, a new addition to Community Healthcare System, is under construction at 10215 Broadway in Crown Point. The four-story, 129,000-square-foot multispecialty facility will feature 40 private inpatient rooms, along with physician practices, outpatient services and immediate care for family health and wellness. The facility is scheduled to be finished in spring 2019.
Community just opened the St. Mary Medical Center South Valparaiso Immediate Care to provide convenient health and wellness services at 1451 W. Morthland Drive (U.S. 30) in Valparaiso.
NeuroBehavioral Hospital of Northwest Indiana and Greater Chicago is renovating the former Adam J. Benjamin Veterans Affairs Clinic at 9330 Broadway in Crown Point to reopen it as a 72-bed, $10 million state-of-the-art medical and neuropsychiatric inpatient facility.
Christy Gilbert, president of NeuroBehavioral Hospital, said, "Everything is going as planned. It should open in late April or early May."
The center will specialize in treating mental health disorders in patients with other medical and neurological impairments, including Alzheimer's, Parkinson's and Huntington's diseases.
Northwest Oncology, one of the largest independent oncology practices in the Region, plans to open a $10 million cancer center this year in Dyer. It broke ground in June on the 30,000-square-foot facility at 1001 Calumet Ave. 
Dr. Mohamad Kassar, president of the medical practice, said it will provide the latest advances and more individualized cancer care for each patient as well as integrated medicine.
Porter Regional Hospital is offering new services such as PET/CT scanning and aortic valve replacement without the need of open heart surgery.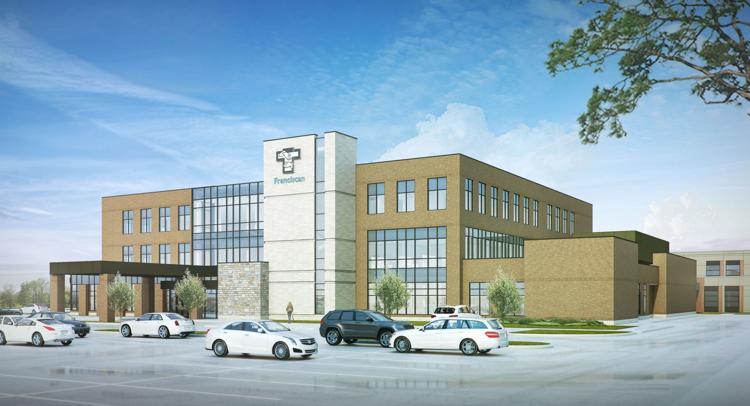 Improving quality of care
The Indiana University School of Medicine is working to bring medical students in post-graduate training to become doctors to Northwest Indiana to complete their training before they can be licensed to practice.
Pat Bankston, associate dean of the medical school campus at Indiana University Northwest in Gary, said the residency programs will be done at Community Hospital in Munster, Methodist Hospitals, Porter Memorial Hospital and IU Health LaPorte Hospital.
"We have formed what we call the Northwest Indiana Graduate Medical Education Consortium, a nonprofit organization, and have received a $75,000 feasibility study from the state last summer. Eventually we will get $500,000 grants from the state.
"The residencies are held by hospitals, inpatient facilities. All four hospitals and hospital systems are involved, including some in the Regional Mental Health system. Some partner organizations will also do the training depending on the needs of a particular residency program," he said.
He expects at least four kinds of residencies, including family medicine, and psychiatry, to begin within two years.
Bankston said IUN, which has more than 70 medical students in all their programs, want the residencies to "complete the picture of our medical education."
He said it also will help recruit new physicians to stay and work in underserved Northwest Indiana areas.
"The ultimate goal is to increase the quality of care to Northwest Indiana so residents don't have to travel to Chicago or Indianapolis to receive care," Bankston said.
He said the residency program has a similar project in southwest Indiana. He said it will push those training the students to also better their care of patients.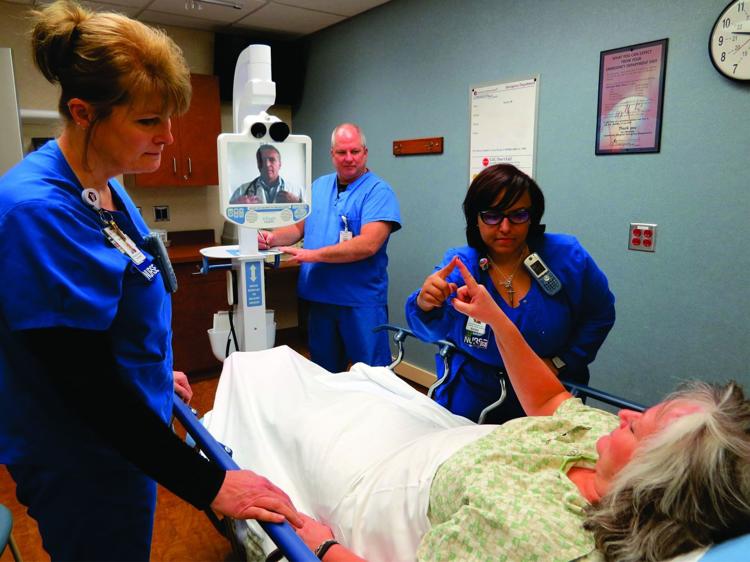 Keeping watch on affordable care
Access to all these new facilities and services is becoming more challenging for individuals who work part time without benefits or for small business employers who cannot afford traditional group insurance plans.
Pickart Insurance Agency's Dave Pickart, a 30-year veteran of the business, said, "I know some in that field who are quite frustrated and trying to figure out what the future holds," he said, adding there is now less choice for those seeking a policy under the Affordable Health Care for Americans Act in Lake and Porter counties.
Jenifer Groth, communication director for the Indiana Department of Insurance, said all individual policies on the federal marketplace in Indiana are now underwritten by either MHS-Ambetter, also known as Coordinated Care and Celtic Insurance Co. or CareSource Indiana Inc.
She said Lake and Porter counties are covered by Celtic and LaPorte County is covered by Celtic and CareSource.
Pickart said, "Anthem, MDWise for the Affordable Health Care for America Act market, pulled out. We heard a large percentage of the business others were writing in 2016 was canceled last year. People stopped paying their premiums," Pickart said.
He added, "For some small employers there is some interest in doing small group insurance plans. I wrote two or three group policies because they didn't want to put up with what was happening in the individual market."