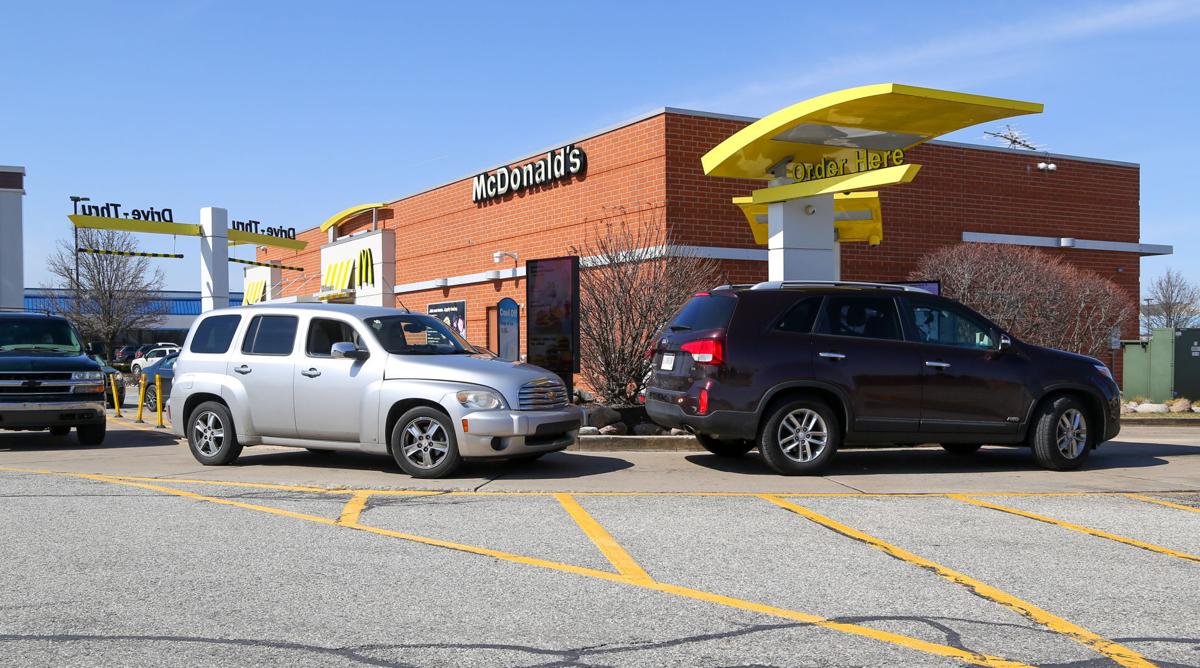 CROWN POINT — The Lake County Health Department is clarifying its COVID-19 business restrictions to ensure county residents and visitors can get prepared food, somewhere, during the overnight hours.
Public Health Order 2 was revised Friday to permit Lake County eateries currently offering drive-thru service to remain open between midnight and 5 a.m. to serve only drive-thru customers.
All other restaurants, bars, nightclubs and retail food establishments, including indoor seating areas of drive-thru eateries, still must remain closed between midnight and 5 a.m. seven days a week to help minimize the spread of the coronavirus, according to the order issued by Dr. Chandana Vavilala, Lake County's health officer.
The drive-thru clarification so far is the only change to the county's health order that took effect Monday as part of an effort to reduce the number of COVID-19 cases, and accompanying hospitalizations, in Indiana's second-most populous county.
The other restrictions, which are authorized by Indiana law and the governor's executive order, and continue in force until modified or rescinded by the county health officer, include:
Capacity caps of 75% at shopping malls and retail stores; 50% at restaurants and retail food establishments; and 25% at bars, nightclubs, gyms, fitness centers, and "non-essential" entertainment businesses, including movie theaters and bowling alleys.
Personal services businesses, including salons, barber shops, nail salons, spas and tattoo parlors, may remain open at full capacity but must serve customers by appointment only.
Office, manufacturing and religious buildings can stay open, though remote work or attendance is strongly recommended wherever feasible and 6 feet of distance from non-household members must be maintained.
Employees and customers at businesses open to the public must wear a face mask to minimize the potential spread of COVID-19.
Schools are strongly recommended to follow the state's color-coded guidance to decide whether to remain open for in-person instruction or opt for remote learning.
The order additionally reminds Lake County residents to continue following standard COVID-19 prevention guidelines, including wearing a face mask, social distancing, regularly washing their hands, frequently cleaning often touched surfaces, maximizing ventilation in enclosed spaces, and avoiding shared food, drinks and utensils.
Lake County Public Health Order 20-02 (revised 12/3/20)
Gallery: Recent arrests booked into Lake County Jail