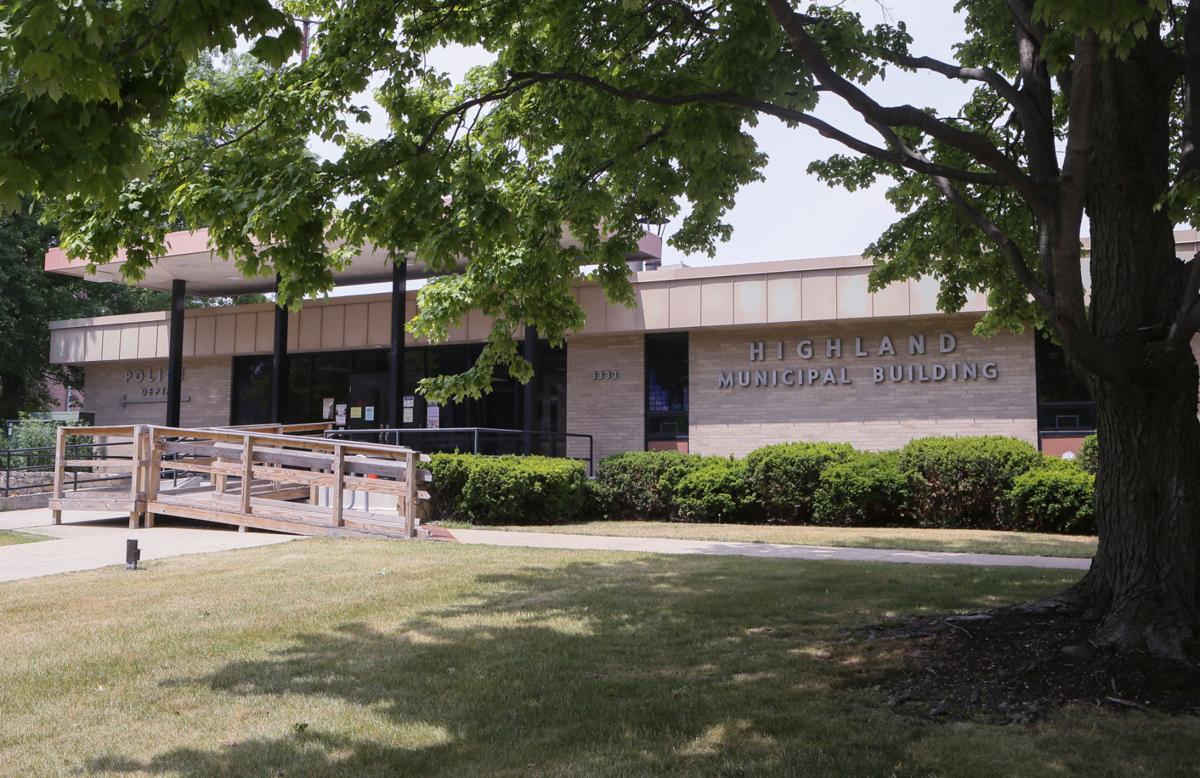 HIGHLAND — The Town Council on Monday voted unanimously to not renew the terms of the Redevelopment Commission members and appointed themselves to replace them.
The commission seats are one-year terms and the council took its action just as those terms were expiring.
The commission now consists of councilmen Mark Herak, I-2nd; Bernie Zemen, D-1st; Vice President Steve Wagner, D-4th and Council President Dan Vassar, D-3rd.
Rounding out the new membership is Clerk-Treasurer Michael Griffin as Councilman Konnie Kuiper, D-2nd, opted not to be a member.
Town Attorney Rhett Tauber noted that other local town councils also serve as their town's redevelopment commission, including Munster, Griffith and Schererville.
Highland's reformed commission will meet at 7:30 p.m. on the first and third Mondays of each month following the council's 7 p.m. study session, Vassar said.
He also said that replacing the commissioners had nothing to do with any issues or anything done by individual commissioners.
"First and foremost, the council wishes to extend our sincere gratitude to you for essentially volunteering your time to serve the community in this capacity," Vassar said about the commission.
Vassar said the decision was not made lightly and stressed that redevelopment is one of the most important and immediate needs in Highland.
The virtue of immediacy was a key in the decision because the council wanted to cut the response time between receiving information and acting on it, Vassar said.
"Rather than have a layer between us and the Redevelopment Commission department, we decided to eliminate that layer — allowing us to be a direct conduit to our redevelopment director (Cecile Petro) and enabling us to quickly and decisively address any and all key initiatives we wish to see and/or make happen."
The former commission members are: Kathy DeGuilio-Fox, Ed Dabrowski, Bill Leep, board president Greg Kuzmar and Dominic Noce, who had previously asked not to be reappointed.
Vassar stressed that the recent Town Theatre two-year saga had nothing to do with the council's action.
He also said there are no apparent white knights on the horizon to buy the 71-year-old building and renovate it with their own money.
Both Vassar and Herak stressed that the council will allow no more public dollars to go toward the theater, which means the historic building's end is probably near.
Vassar said the council will probably order the building's razing by spring or summer and will seek contractor quotes in the meantime.
Vassar said the town would like to acquire several other buildings on the same block as the theater so it can all be leveled and made presentable to future private developers.