As advertised, the proposed civil budget is $18.3 million.
Playgrounds and bathrooms have been the target of frequent vandalism recently, police and parks officials said. 
"We urge our residents to call 911 should they see someone acting suspicious around their parked vehicles or if they hear suspicious noises co…
"I think we're just heartbroken," School Town of Highland Superintendent Brian Smith said. "I think our school community is heartbroken right …
A 21-year-old man was crossing Ridge Road when he was struck by a vehicle, according to the Highland Police Department.
The search was conducted on behalf of the Oak Forest Police Department, police said. Oak Forest Chief of Police Jason Reid said no arrests wer…
Highland is slated to receive slightly over $5 million, which will be distributed in two payments of just above $2.5 million each.
The Indiana Natural Resources Commission has designated a nearly 12-acre plot of land located across Indianapolis Boulevard from Wicker Memori…
Cory Raul Espinoza chased two vehicles from a gas station near Kennedy Avenue onto I-80/94 and shot into a man's car, court records allege.
A massive antique mall is now under construction at the Highland Ultra Plaza at Indianapolis Boulevard and Ridge Road and will soon start hiring.
Officers determined someone discharged several rounds outside a condo building at 2113 Porte De Leau Court, police said.
Under the proposal, no council member would be allowed to serve more than two consecutive terms.
A Merrillville man could avoid prison time in connection with a 2019 shooting that occurred after he and his friends were kicked out of a Muns…
A 19-month-old was flown by helicopter to University of Chicago Medical Center after the rollover crash for treatment of a broken arm, skull f…
Police used a boat equipped with sonar again Sunday, searching the Little Calumet River from Oxbow Park in Hammond to just east of the hotel w…
The facility is now accepting meal donations on a calendar day basis. The hope is that businesses, fraternal groups, churches and families wil…
"Many thought this group was requested by both federal authorities and the police. Simply, that was not true. Neither federal authorities nor …
Highland police say they have recently taken several reports of someone pulling on door handles of parked vehicles, some of which were entered…
"When you open your door to a stranger, you put yourself at risk that they may push their way (in). Should somebody come to your door and you …
The Lansing Police Department and the Suburban Major Accident Reconstruction Team continue to investigate and anyone with information is asked…

Midwest Express Clinic / Crown Point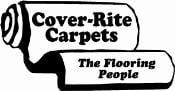 Cover-Rite Carpet & Design Center
The man's wife, who was driving, said her husband suddenly said he was feeling unwell and stopped breathing at the intersection of Ridge Road …
The business reported a 2020 Dodge Challenger, that was modified to look like a Dodge Hellcat, had been stolen from the lot. 
North and southbound lanes of Indianapolis Boulevard were temporarily shut down near the crash at the 45th Avenue intersection. 
"Your deepest passion comes from your deepest pain," Panther said. "Suffering has given me the passion to go back to Africa and work with peop…
"Your deepest passion comes from your deepest pain," Panther said. "Suffering has given me the passion to go back to Africa and work with peop…
Police say they've taken a handful of reports in the past few weeks indicating that older residents received phone calls from people who false…
America's Antique Mall plans to open a 55,000-square-foot antique store with hundreds of vendors in the Highland Ultra Plaza this summer.