HOBART — Debbie Palmer recalled babysitting for her nephew Shawn Robb so many years ago.
"He was my first nephew. We always had a special bond. He was just so funny. I loved that about him," Palmer said.
Shawn Robb, 39, and his wife Alisha, 38, were killed early Sunday morning in a single-car crash on U.S. 12 near Tremont Road in Porter County's Westchester Township.
The death of the two, Palmer said, has been "unbelievably gut wrenching," especially for their two children, Evan, 11 and Avrie, 8.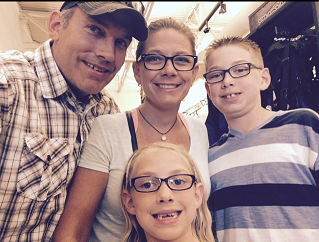 "They were so kind and loving. They did everything with their kids. They were very involved parents," she said, adding the couple also loved playing co-ed softball. 
Shawn graduated from Boone Grove High School in 1996. Alisha graduated from Hanover Central High School in 1998. The two just celebrated their 11th wedding anniversary on March 31, Palmer said.
Palmer said Evan and Avrie are being surrounded and cared for by the large, extended family, but are just devastated by the loss of their parents.
"They have a lot of family who love them," she said.
Visitation for the couple is from 3 to 8 p.m. Friday at Burns Funeral Home, 701 E. 7th St., in Hobart. Funeral services will take place 10 a.m. Saturday.