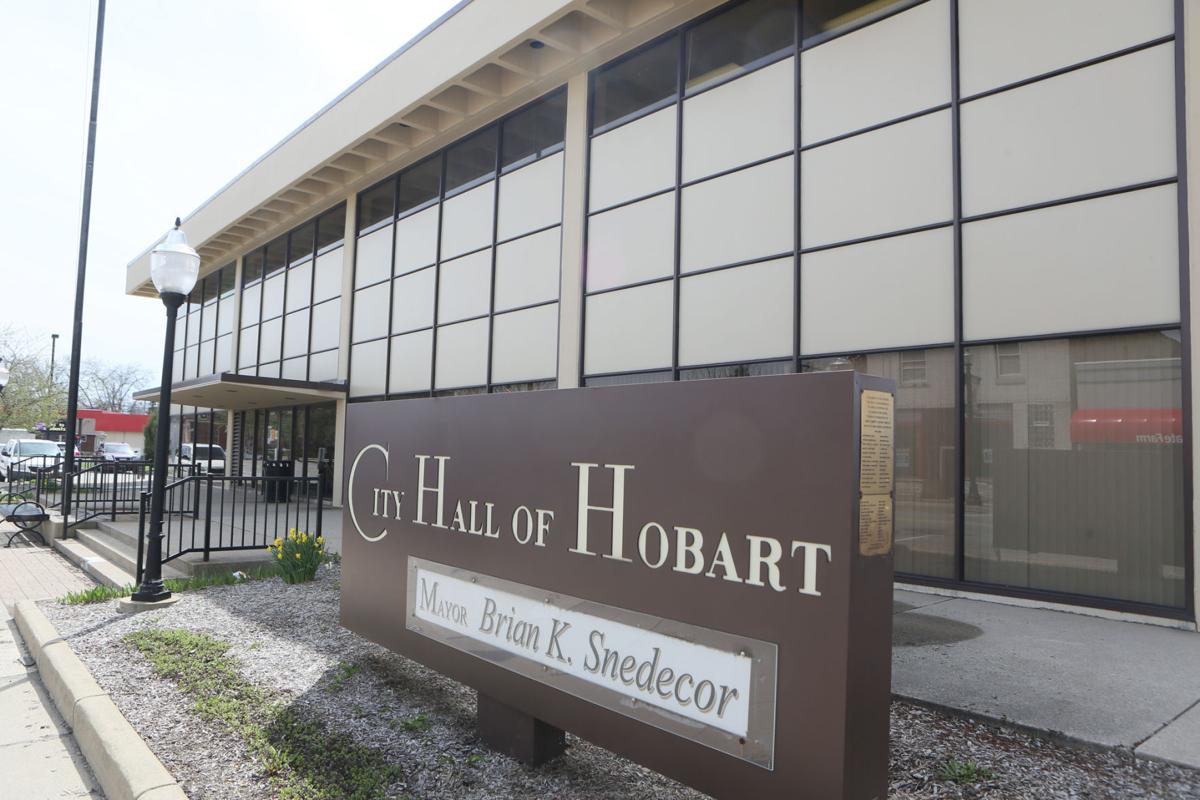 Hobart leaders believe the area around U.S. 30 and Interstate 65 has the potential to become "a mega destination economic engine for all of Northwest Indiana," and they want to collaborate with the town of Merrillville to create a unified plan to reinvigorate economic activity there.
The plan has yet to formulated, but a resolution adopted Wednesday by the Hobart City Council indicates a combination of developments "like The Farm at Crossroads Commons (proposed for the former Radisson Hotel and Star Plaza Theatre site), a casino and a convention center along with the retail, hotel and restaurant businesses located near each other would create an economic juggernaut that would end up having a much larger economic impact on the area than the individual developments might have separately."
Hobart's desire to collaborate with Merrillville comes after White Lodging recently announced plans for The Farm at Crossroad Commons project, a $350 million multi-use development that would feature a variety of amenities, including a meeting and events center as well as hotels, and restaurants. Tri-Land Properties also has recently indicated it is preparing a plan to develop a convention center at Century Plaza near Broadway and U.S. 30 in Merrillville.
Hobart Councilman Dave Vinzant said the resolution isn't an indication the city favors a certain type of project over another, but the document shows how Hobart wants to help bring new energy to the U.S. 30 and I-65 area.
Vinzant said many retail businesses there are struggling. Transforming that area into a massive destination could help keep surrounding businesses vibrant.
Merrillville Town Councilmen Richard Hardaway and Shawn Pettit said there have been preliminary discussions about the proposal for the unified plan, and they are willing to meet with Hobart leaders about it.
"I think it's a great idea," Hardaway said.
He said the area around U.S. 30 and I-65 is important to Lake County's growth. By collaborating, Hobart and Merrillville increase their ability to pursue opportunities that can enhance the quality of life in both communities, Hardaway said.
Making a run for a casino?
Although officials haven't yet indicated the specific developments they want in the plan, it appears a casino could be an option they consider.
The city of Gary plans to relocate the Majestic Star Casino, and if the casino is moved inland, one of Gary's two casino licenses could be issued to a different location.
Officials in Hammond and other communities have expressed interest in the second license. Hobart's resolution states there are active casino licenses in Hammond, East Chicago and Gary, and it would seem appropriate the second license be transferred to a location east of Gary, such as Hobart.
Hobart and Merrillville haven't made a push for the second license, but Hardaway said he's "not opposed" to the concept of a casino built around the U.S. 30 and I-65 intersection.
"There's a market out there for it," he said.
In addition to reviewing the former Radisson Hotel and Star Plaza Theatre site and Century Plaza, the unified plan could also focus on the Silverstone property located off Mississippi Street near U.S. 30 in Hobart.
That property has sufficient space to accommodate a large anchor tenant and supporting businesses around it.
Lake County redevelopment funding was used years ago to design and install infrastructure at the Silverstone property. Many concepts for the site have been presented to Hobart officials, but the property is unfinished and without tenants.
It hasn't yet been determined when officials from the municipalities will begin meeting to discuss the potential unified plan.
Hardaway said he is looking forward to "seeing what we can formulate as a group," and attorneys representing the communities are expected to discuss how and when those sessions will take place.
If a unified plan is established, Hobart's resolution asks that it be supported by the Lake County Council and Indiana General Assembly and that necessary legislation to implement and fund it be adopted.