Hobart's superintendent walked back recommendations to start the school year virtually and instead asked for more time to offer families choic…
Hobart administrators are recommending the district operate virtually through Oct. 9. Professional organizations for extracurricular activitie…
With three of their six scheduled Lenten fish fry events canceled because of COVID-19, the St. Thomas Council Knights of Columbus pivoted to s…
The bankruptcy could deliver a big blow to the Southlake Mall and Lighthouse Place Premium Outlets.
A comprehensive financial plan shows Hobart's general fund had a negative cash balance of $5.1 million at the end of 2019. The figure could re…
The Indiana Department of Transportation is recommending motorists avoid a Hobart intersection and seek an alternate route.
Demolition has again been discussed as a potential option to address an Ohio Street home that hasn't been maintained by the owner.
Hobart Assembly of God is planning to build a 13,085-square-foot addition to its existing building.
The city has closed a stretch of 69th Avenue as the major road reconstruction project advances there.
Chicago's inspector general's office contends in a report that the police department's sloppy record keeping makes it difficult for the agency…
The crash occurred near the Illinois and Iowa border, and a 19-year-old from Iowa was arrested, police said. 
The city is preparing to reopen municipal buildings to the public starting June 1, but some restrictions are expected to be in place.
Burlington has received building permits and has started to remodel the former Toys R Us facility off U.S. 30 across from the Southlake Mall.
The complex in the Silverstone area in Hobart will serve veterans who can't afford to live independently. That can include low-income, senior …
A combination of cold weather and COVID-19 ensured there were no park visitors Wednesday at Deep River County Park. Its emptiness and fresh Ap…
When community service is ordered through the Hobart City Court, it can benefit the municipality in a variety of way
The city continues to enhance its geographic information system (GIS) mapping program, and it's expected to bring benefits to the community.
Work to reconstruct 69th Avenue and extend sanitary sewer service there is expected to start in May.
AMI LLC has plans to locate in the new 617,000-square-foot building Becknell Industrial will construct on 69th Avenue east of Mississippi Stre…

Midwest Express Clinic / Crown Point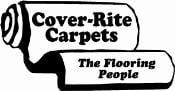 Cover-Rite Carpet & Design Center
Mayor Brian Snedecor has closed all municipal buildings to the public.
The Southlake Mall has restricted hours in response to the coronavirus outbreak.
Indiana Superintendent of Public Instruction Jennifer McCormick spoke to Region educators at River Forest High School on Thursday, encouraging…
Lauren Romeo's family is searching for answers after the Hobart athlete died from a sudden illness.
Mayor Brian Snedecor on Sunday was sworn in for his fourth consecutive term in office. It's an accomplishment no other mayor has achieved in Hobart.
These six Lake County seniors will receive a full ride scholarship to the Indiana college or university of their choosing.
Tiny Toes Nurturing Childcare will receive $5,000 in the contest funded by the state's Preschool Development Grant