That project has closed portions of Center, Front and Main streets north of Second Street.
HOBART — A massive project on County Line Road could bring several improvements to that corridor, but residents in the area have concerns they…
A Gary man convicted of criminal recklessness for shooting into the Hobart Walmart store on Sept. 30, 2018 is not entitled to any reduction in…
Options are being explored as city leaders consider how to address the negative cash balance in the general fund.
The battle caused $600 in damages, including a broken printer and $300 worth of destroyed merchandise, a store manager said.
HOBART — Roy and Martha McArthur recalled with deep sadness the day in 1968 when their little sister gave her baby up for adoption.
City officials said budget cuts are expected as Hobart faces financial struggles caused from a variety of factors and the COVID-19 pandemic.
It took longer than expected, but ground was broken Thursday for the 75-unit housing project to serve low-income veterans.
One driver took "wise" action to pull over after his SUV's center console began smoking, fire officials said.
Hobart's newest school, Veterans Elementary at Mundell, opens this week. Take a look inside.
Officials asked anyone with information on the suspect's whereabouts to contact investigators with the Hobart Police Department.
After receiving families' preferences for in-person and e-learning instruction, Hobart administrators say they are now able to provide enough …
The TradeWinds parking lot was transformed into a dance floor as young campers on Wednesday showed off newly learned moves.
The TradeWinds parking lot was transformed into a dance floor as young campers on Wednesday showed off newly learned moves.
Hobart's superintendent walked back recommendations to start the school year virtually and instead asked for more time to offer families choic…
Hobart administrators are recommending the district operate virtually through Oct. 9. Professional organizations for extracurricular activitie…
With three of their six scheduled Lenten fish fry events canceled because of COVID-19, the St. Thomas Council Knights of Columbus pivoted to s…
The bankruptcy could deliver a big blow to the Southlake Mall and Lighthouse Place Premium Outlets.
A comprehensive financial plan shows Hobart's general fund had a negative cash balance of $5.1 million at the end of 2019. The figure could re…
The Indiana Department of Transportation is recommending motorists avoid a Hobart intersection and seek an alternate route.

Midwest Express Clinic / Crown Point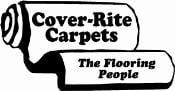 Cover-Rite Carpet & Design Center
Demolition has again been discussed as a potential option to address an Ohio Street home that hasn't been maintained by the owner.
Hobart Assembly of God is planning to build a 13,085-square-foot addition to its existing building.
The city has closed a stretch of 69th Avenue as the major road reconstruction project advances there.
Chicago's inspector general's office contends in a report that the police department's sloppy record keeping makes it difficult for the agency…
The crash occurred near the Illinois and Iowa border, and a 19-year-old from Iowa was arrested, police said. 
The city is preparing to reopen municipal buildings to the public starting June 1, but some restrictions are expected to be in place.