Lauren Romeo's family is searching for answers after the Hobart athlete died from a sudden illness.
Mayor Brian Snedecor on Sunday was sworn in for his fourth consecutive term in office. It's an accomplishment no other mayor has achieved in Hobart.
These six Lake County seniors will receive a full ride scholarship to the Indiana college or university of their choosing.
Tiny Toes Nurturing Childcare will receive $5,000 in the contest funded by the state's Preschool Development Grant
HEBRON — The not-for-profit owner of the Misty Glen Apartments is exempt from paying property taxes on the 80-unit complex because the develop…
Three Northwest Indiana early education providers will receive thousands of dollars in funding to assist in students' transition to K-12 learning.
HOBART — Senior running back DJ Lipke learned to be patient last season. He didn't really have a choice.
HOBART — A once-abandoned house that had been the home of two mayors now has a second chance. The restored residence has a new owner.
HOBART — Albanese Candy Factory was evacuated Wednesday after a small fire broke out from a piece of machinery. 
As students return to class this week, things might be looking a little different in a few Northwest Indiana school districts.
HOBART — A car rolled on its side while a driver was attempting to park, firefighters said.
Eight Northwest Indiana law enforcement agencies will receive grant funding for increased traffic enforcement near school bus stops.
HOBART — Sitting among the tie-dye T-shirts-wearing preschoolers, Rita Hale looked over the dry dusting of instant snow powder. "Just add wate…
HOBART – A metal recycling facility wants to operate in Hobart.
HOBART — Student innovation was at the forefront of READY NWI's 2019 Summer Institute on Thursday.
HOBART — City officials believe they have made Hobart a community of choice by preserving the municipality's history and building for the future.
HOBART — A new ordinance prohibits the public from possessing firearms in multiple city buildings.
HOBART — Plans for the proposed Ride, Rage and Escape business haven't completely wiped out, but they appear to be heading in that direction.
An alarming internet trend called the "Momo Challenge" has prompted several Region-area educators to contact parents this week notifying them …
HOBART — Three people escaped unharmed after a fire ignited in the basement of a house on Monday night, officials said.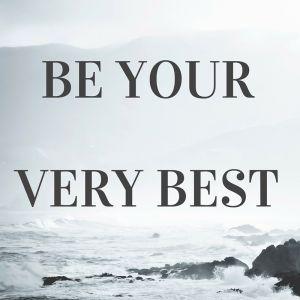 Be Your Very Best by Diana Govert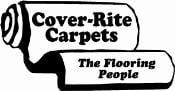 Cover-Rite Carpet & Design Center
HOBART ­­– Not every cat is perfect.
Charlotte Russe Holdings Corp., owner of the popular shopping mall apparel brand Charlotte Russe, announced Sunday it has voluntarily filed fo…
HOBART — Hobart police found a man unresponsive in his vehicle Sunday night near 38 N. Michigan St. while responding to a call of a robbery an…
HOBART— Big changes are coming to the Humane Society of Hobart — starting with the nonprofit's transition to a no-kill shelter, with new intak…
There was far more laughter than tears at the memorial service for T. "Tracy" Edward Page on Saturday morning. Which was fitting, friends and …
Before near tragedy caused their lives to intersect Tuesday, Linda McMahan and Mark Grissom were sharing a common pain.
Federal prosecutors are recommending a Lake Station woman serve a 57-month prison sentence followed by one year of supervised release Wednesda…