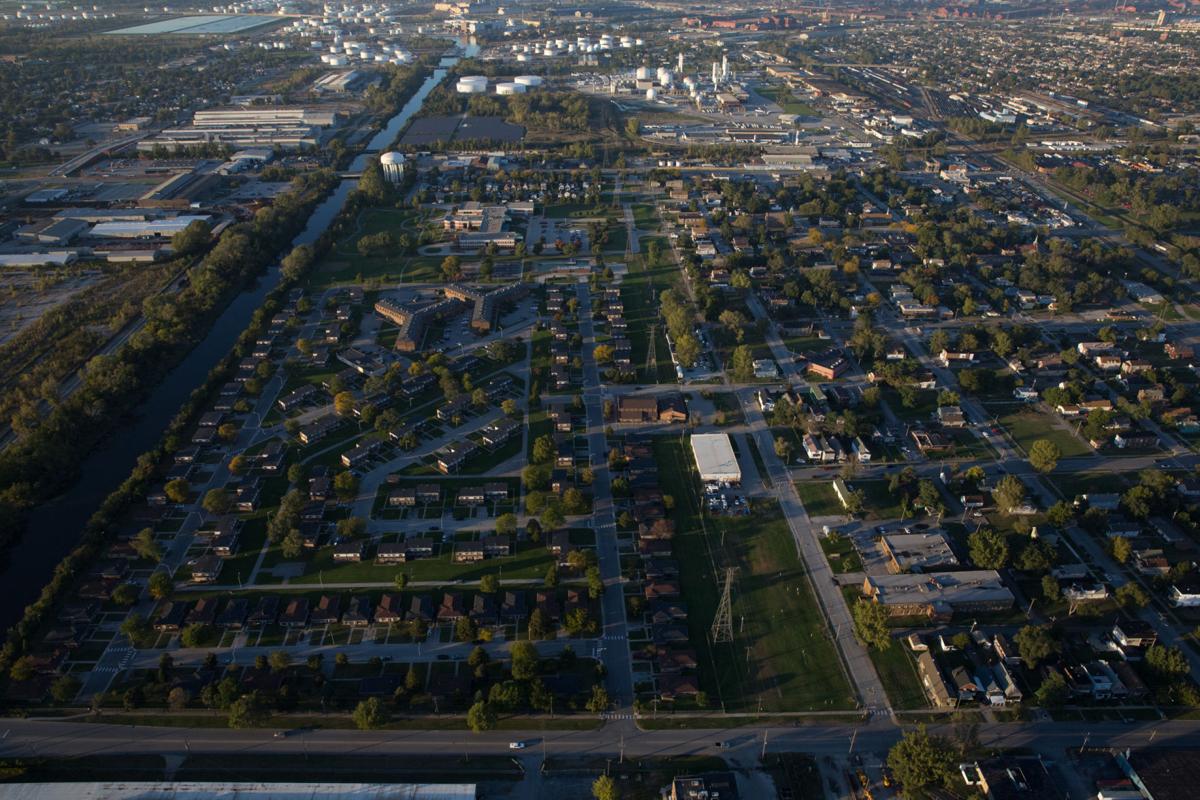 EAST CHICAGO — The city's Housing Authority Board of Commissioners voted Tuesday to formally accept $2 million in state funding to help pay for the demolition of the West Calumet Housing Complex.
East Chicago Housing Authority's Executive Director Tia Cauley told commissioners on Tuesday the grant is being provided to the authority's non-profit arm — the Managed East Chicago Housing Association — but transferred to the local housing authority in the form of a loan.
"With that $2 million, it will be loan," Cauley said. "Once (the East Chicago Housing Authority) is able to pay those funds off, housing will pay MECHA back."
The state's housing agency — the Indiana Housing and Community Development Authority — recently agreed to contribute $2 million for the security and demolition of West Calumet, though that will not cover all costs.
The total cost to demolish the lead-and-arsenic contaminated 346-unit complex, built in the early 1970s on the footprint of a former lead smelter, is not yet known. East Chicago Mayor Anthony Copeland has said he wants the U.S. Environmental Protection Agency to return the land to residential status, which, according to Copeland, would allow the city to develop the land into anything it wished.
Two dozen households remained at West Calumet as of Tuesday, according to Cauley and federal U.S. Department of Housing and Urban Development officials. Of those, 11 have found new units and are in the process of moving, according to HUD, and the remaining 13 are still working through HUD's grievance process or have been given a notice to move out.
Last month, when more than 80 households were on site, HUD gave the local housing authority approval to initiate emergency transfers to temporary units in the city's Harbor section and Chicago's South Side, citing high vacancy rates as a public safety hazard.
"From our perspective, it's concerning when we have so few people out here because we want people to be protected," Nick Snow, attorney for ECHA, told board commissioners on Tuesday. "We don't want nobody sitting out here by themselves."
Formal grievance hearings are being scheduled for the few families who have requested one, Snow said.
It is the intention of the local housing authority to have all households vacated from the site by the first week of May, according to HUD.
Snow on Tuesday said nobody will be forced to cross states lines into Illinois, noting there are 30 units — more than enough for the remaining families — available in the city to accommodate.
Under a civil rights settlement agreement last year with the the Chicago-based Shriver Center, a housing justice watchdog group, ECHA was required to inspect units for lead hazards prior to move ins. The Times on March 22 submitted a public records request for lead inspection documents from the East Chicago Housing Authority. That request is pending.
Cauley said ECHA staff hopes to vacate the administration building at 4920 Larkspur Avenue by June. The authority is in the process of purchasing a new building to house ECHA staff.
The board also approved the transfer of property at 4003 Deal St. from ECHA to its nonprofit arm for redevelopment.
"That's one of the properties we'll go in and renovate under our not-for-profit and get it back on the market," Cauley said.