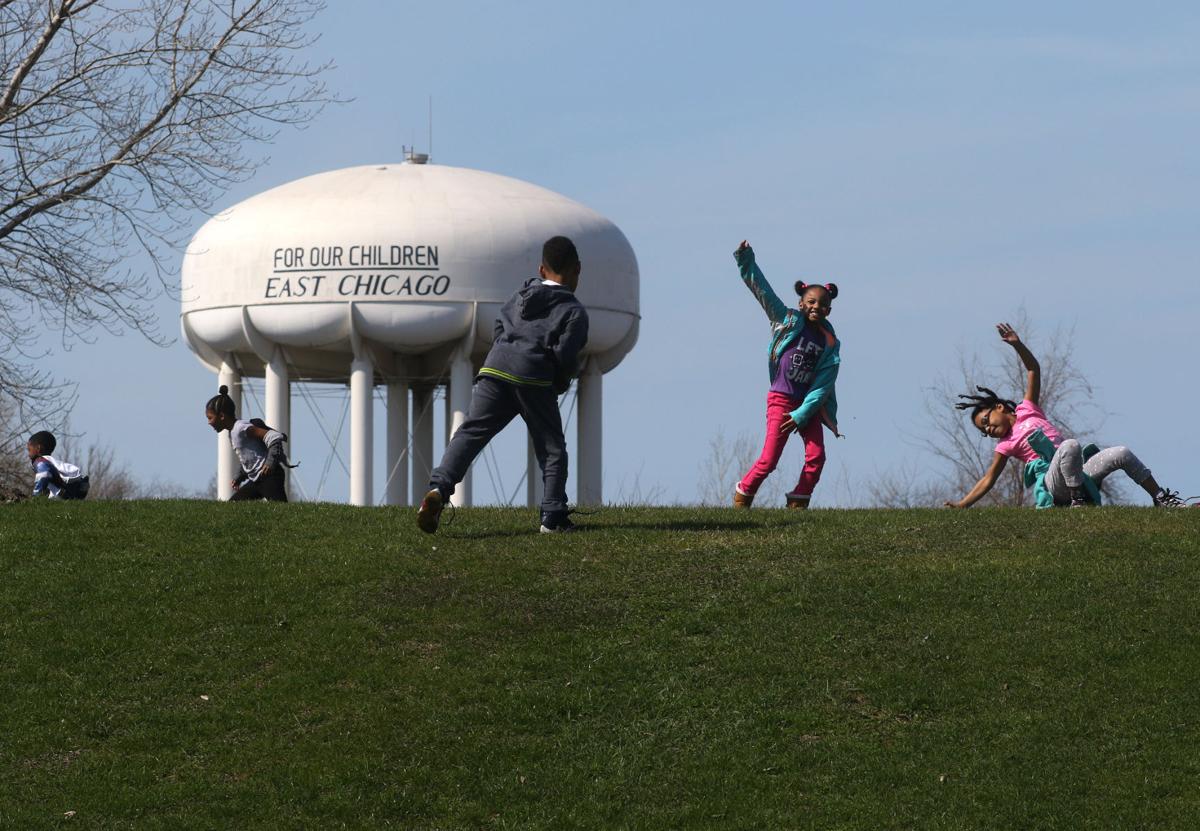 Some Indiana American Water customers in northwest Gary may have been exposed to East Chicago water, which for years was inadequately treated to prevent corrosion of lead pipes, an expert said.
Indiana American customers could have been at risk if Indiana American were not adding any additional chemicals to prevent corrosion from lead pipes, Virginia Tech professor Marc Edwards said.
Indiana American was not conducting any additional treatment of East Chicago water, company spokesman Joe Loughmiller said. Indiana American purchased water from East Chicago from August 1997 to December 2016, he said.
However, Indiana American treats its own water in Northwest Indiana with orthophosphate — described by Edwards as a "good" corrosion inhibitor, and water from East Chicago was blended with water treated by the company, he said.
Lead in drinking water is caused by lead in plumbing equipment or insufficient amounts of orthophosphate, a chemical added to water to prevent leaching of lead from pipes, the U.S. Environmental Protection Agency said.
Edwards, who recently reviewed documents for The Times, said East Chicago's 1992 corrosion control plan called for an inadequate amount of inhibitor, and the city's switch in spring 2015 to a chemical called sodium hexametaphosphate could have been worse than conducting no corrosion control at all.
East Chicago stopped using sodium hexametaphosphate in September, but Edwards said the city still may not be using a sufficient amount of orthophosphate to prevent corrosion of lead pipes.
Edwards said it's difficult to say how much risk Indiana American customers might have faced.
"It is clear that this corrosion-control program also was inadequate for customers receiving this water from East Chicago, but beyond that, it is anyone's guess how bad it would have been," he said. "My gut tells me it would not be as bad as what occurred for East Chicago families."
465 million gallons in 2015
The water Indiana American purchased from East Chicago from 1997 through 2016 flowed through East Chicago's mains, to a tie-in near Cline Avenue and on through Indiana American's system to its customers in northwest Gary, generally north of Interstate 94, officials said.
Water from East Chicago represented less than 10 percent of the total water Indiana American used to service northwest Gary, Loughmiller said. The other 90 percent came from Indiana American's Borman Park intake along Lake Michigan in Gary, he said.
Indiana American Water was East Chicago's second-largest customer in 2015, purchasing more than 465 million gallons of water in 2015, records show.
EPA last fall found lead levels above 15 parts per billion — the "action level" set under the federal agency's Lead and Copper Rule — in 18 homes in East Chicago. EPA found the elevated levels during a pilot study using a more robust testing method than what is required under the 1991 Lead and Copper Rule.
Both East Chicago and Indiana American are in compliance with the Lead and Copper Rule, according to the Indiana Department of Environmental Management.
Edwards said Flint, Michigan, and Washington, D.C., also were in compliance with the Lead and Copper Rule before he helped expose high lead levels in their drinking water systems.
No level of lead in water is safe, EPA said. Lead is particularly harmful to children, and can cause irreversible learning disabilities and health problems.
EPA said the 15 ppb action level under the Lead and Copper Rule, which was first published in 1991, "was based in part on the effectiveness of available treatment, taking cost into consideration." EPA said it plans to introduce revisions to the Lead and Copper Rule this year.
Number of lead lines unknown
Of Indiana American's approximately 80,000 service connections in Northwest Indiana, 35,632 — or 44.5 percent — have lead portions, according to records provided by IDEM.
Indiana American has not done any analysis and does not have any estimates of the specific number of lead lines previously serviced with water from East Chicago, Loughmiller said.
Indiana American made the decision to stop buying water from East Chicago more than a year ago, before concerns were first raised in December about lead in East Chicago's water, he said.
Indiana American decided to stop buying water from East Chicago after it replaced a deteriorating supply tunnel from Lake Michigan to the Borman Park filtration plant, Loughmiller said. The new supply tunnel provided enough water to meet supply needs without buying water from East Chicago, he said.
Indiana American does not have a corrosion control plan on file with IDEM, a department spokesman said.
"Indiana American never exceeded the action level, so no corrosion-control plan was necessary," he said.
In addition to using orthophosphate, Indiana American is on a reduced monitoring schedule for Lead and Copper Rule sampling because of its history of compliance, Loughmiller said.
Indiana American conducted its latest testing under the Lead and Copper Rule in summer 2015, after East Chicago began using sodium hexametaphosphate, he said.
"The (Lead and Copper Rule) 90th percentile for our Northwest Indiana system actually decreased/improved over the 2012 results," he said.