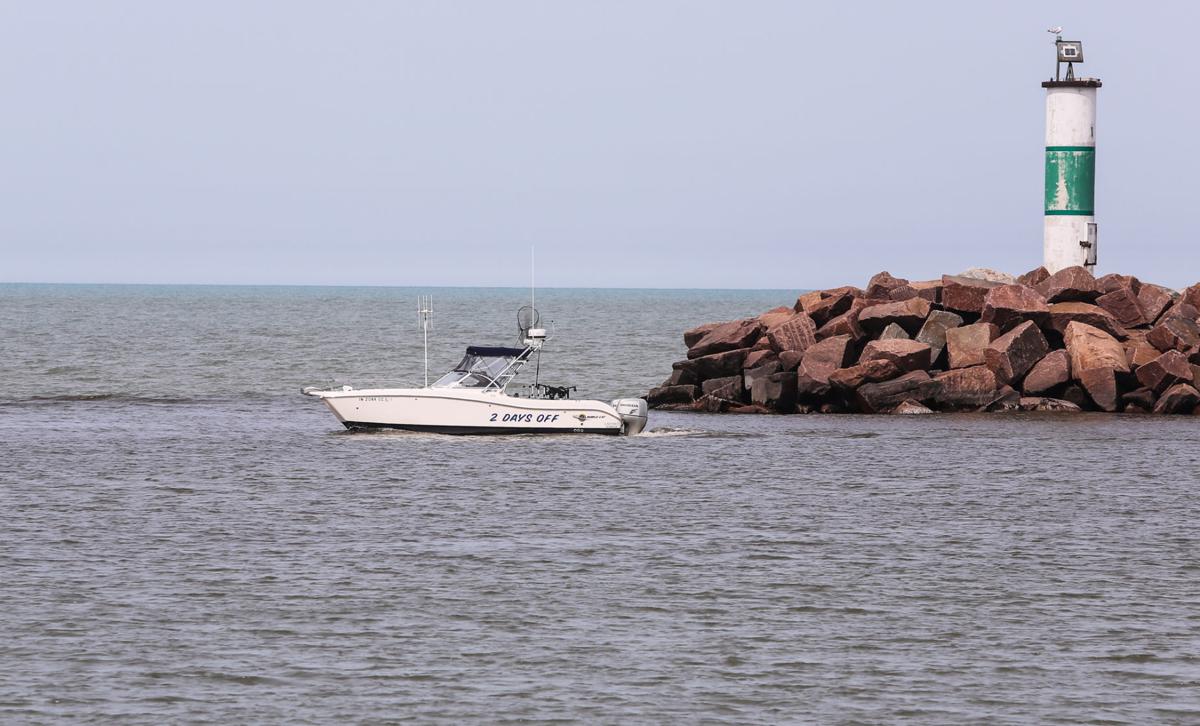 Beaches at Indiana Dunes National Lakeshore and Indiana Dunes State Park have been readied for summer, and continued testing after an April chemical spill in a Lake Michigan tributary indicates the water is safe, a National Park Service spokesman said.
The park service began working with EPA to establish a long-term monitoring program after U.S. Steel's Midwest Plant spilled 298 pounds of hexavalent chromium into the Burns Waterway near Lake Michigan in April.
The spill was about 584 times the daily maximum limit allowed under state permitting laws, Indiana Department of Environmental Management documents show.
EPA said in a June news release that water testing found "no hexavalent chromium impacts to the Burns Waterway or Lake Michigan." The park service will continue to test waters once a week through Aug. 30, National Lakeshore Supervisory Park Ranger Bruce Rowe said.
Preparations for summer included cleaning up about 17 miles of beaches, placing buoys in the water to mark swim beaches, erecting lifeguards stands and moving tons of sand that covered parking lots and walkways during the off-season, Rowe said. The West Beach bathhouse and restroom facilities at Kemil, Porter, Lakeview and Dunbar beaches also were opened. 
The park service plans to reopen access to the beach at Mount Baldy later this summer. The Mount Baldy area has been closed since a then-6-year-old boy was swallowed by sand in a freak accident in 2013. The boy survived.
Extensive testing found the beach to be safe, and the park service plans to open it after work on an access trail is completed, according to a news release. The Mount Baldy dune will remain closed, with the exception of ranger-led tours.
For the first time in decades, the number of lifeguards at Indiana Dunes State Park has been increased. Swimming is allowed only when lifeguards are on duty, the release said.
Swimming will be permitted seven days a week at the eastern and western portions of the beach. In past years, swimming was allowed only on the western section during weekdays.
There will be a family-friendly fireworks program June 29 at Indiana Dunes State Park and a sand sculpture contest July 8.
West Beach visitors can try out kayaks and paddleboards in Lake Michigan at 1 p.m. Fridays during the free Beach Fun Friday program, which will be led by park staff. After sunset, visitors will be invited to gather around a beach campfire to enjoy stories and roast marshmallows. The program runs through Sept. 1.