SCHERERVILLE — Family, friends and the Lake Central School Corp. community are mourning the unexpected loss of longtime Grimmer Middle School science teacher Dan Runyan.
Runyan, 45, of Portage, died Friday — two days after he collapsed into cardiac arrest while running with a Grimmer Middle School student run club.
"He died doing what he loved. He was preparing for the Chicago Marathon. He loved running with the club, and he was running on his own, too," Runyan's wife of 18 years, Heather, said Saturday from her Portage home. He leaves behind two children — Avery, 14, and Cole, 9.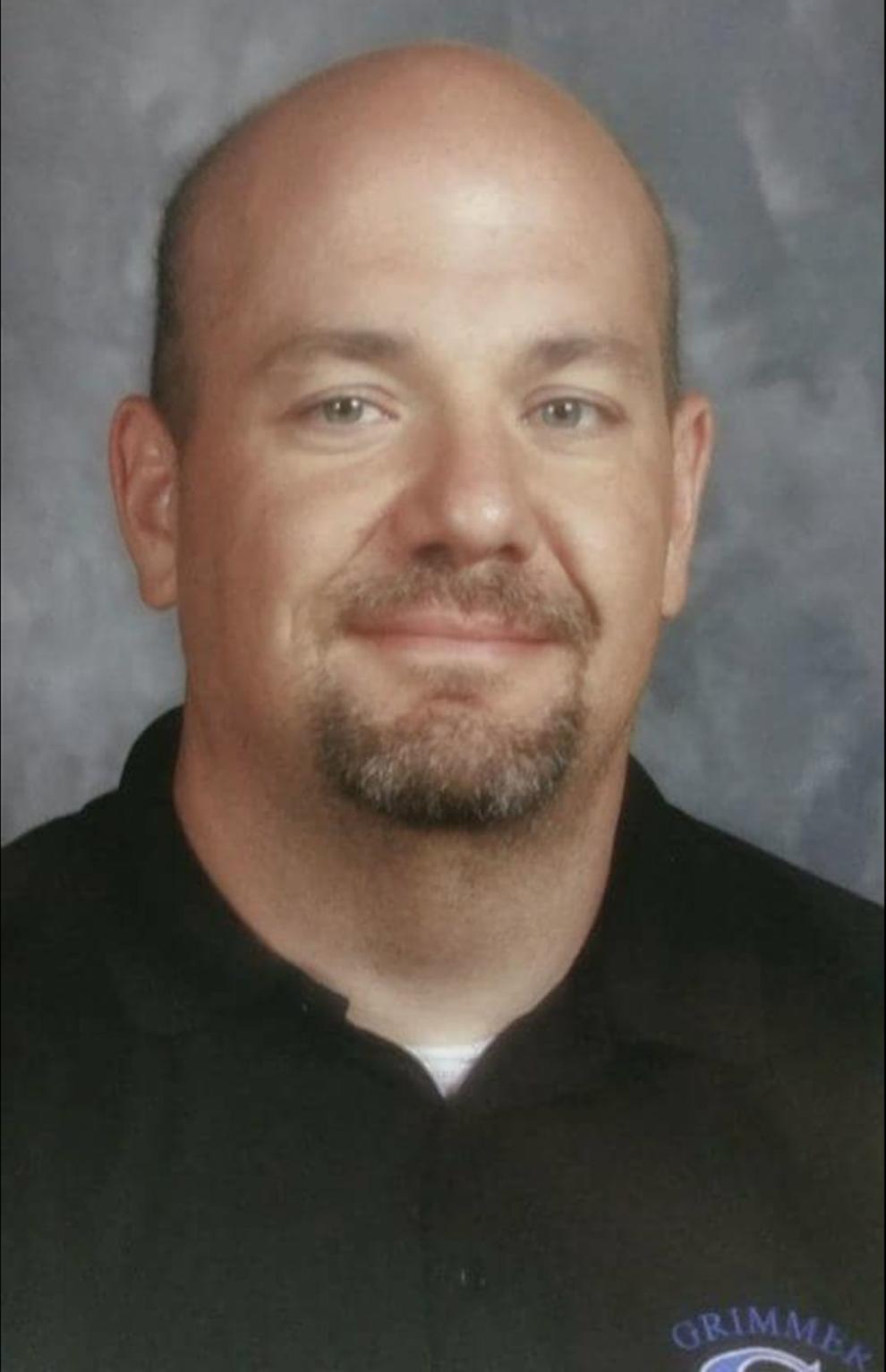 The outpouring of support from the Lake Central School Corp. community has been overwhelming, Heather Runyan said. Hundreds of "Get Well" letters poured in from students Thursday and Friday when Dan's prognosis was unknown. 
Grimmer Principal John Alessia said Dan was passionate about science and sports, popular with his students and colleagues and always infused humor in his classroom lessons.
"And he worked so hard to stay healthy. It was a devastating day (when we made the announcement) Friday. You don't measure the impact until something like this happens, how much he meant to everyone here," Alessia said. "He was a cool guy, you know, but deep down, he was probably a science geek…He was a jock, but he was a lover of science."
Dan was a longtime Science Olympiad coach and previously helped coach the football team. More recently, Dan was an assistant coach for the girls and boys track teams and volunteered with the school's run club.
Dan was an inspiration to his community, having previously weighed 340 pounds and on the cusp of a diabetes diagnosis before changing his diet and exercise regime in 2011. 
Three years later, Dan began tearing up the Portage running trails to the tune of his favorite band, Metallica.
In his transformation to a healthier lifestyle, he earned finisher medals in countless 5Ks and Spartan-style tough mud races and also completed in two half-marathons.
He ran a total of 1,000 miles in 2017, and his next challenge was to complete a full marathon this fall, his wife said.
After her husband didn't win a bid for a spot in the marathon, Heather Runyan kicked off a $1,500 fundraiser for Organization for Autism Research. The only other way to earn a spot is to run for charity, she said.
"That was what he was working on. We had talked, though, and it didn't matter. I mean, if we were going to have to fork over the $1,500 ourselves, he was going to run," she said.
'He loved being with the kids'
Kathy Grimler, a track coach and art teacher at Grimmer Middle School, said she was with Dan and the running club the day he collapsed from a heart attack.
"When he took off for the run, he and I were talking about his training for the marathon," she said. "He loved being with the kids. He could have run at home, but he came because he wanted to be with the kids."
The boys and girls track teams went undefeated last year, thanks in part to Dan's coaching style and perseverance, she said.  
"With the training he went through with his own health changes, he brought that to the kids," Grimler said.
Dan's death was particularly unexpected because he was in the best shape of his life, having dropped 100 pounds through diet and a love for running, his wife said. 
"I don't understand this at all. I don't get it," his wife said Saturday. "He was an organ donor ... so maybe that's why. Maybe other people needed his organs more. That's the only thing I can think of."
Dan taught with Lake Central School Corp. for more than 16 years. Before that, he worked as an environmental engineer. 
His mother, Valerie Runyan, of Warsaw, said he always struggled with his weight but turned his life around when he found running. 
"We were all very proud of him," she said.
Heather Runyan said the family is working with Lake Central School Corp. in planning a celebration of life event that will be open to the public.