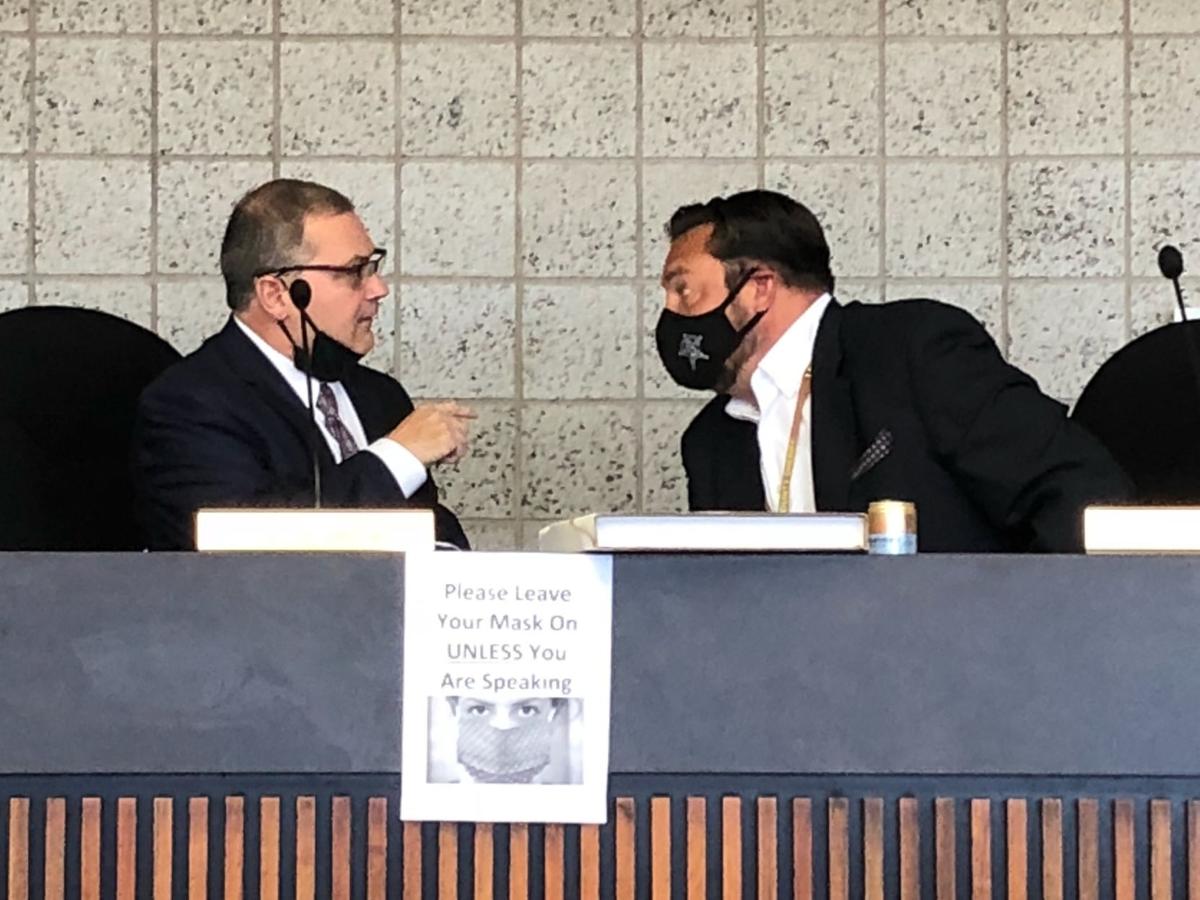 CROWN POINT — Oh, it's on.
The Lake County Council voted 6-1 Tuesday to seize control of county purchasing from the Lake County Commissioners, setting off a potential power struggle that eventually could lead to the county suing itself to figure out who is right.
At stake is authority over tens of millions of dollars in annual county spending and contracting that's long been managed by the commissioners, whose two Democrats and one Republican together serve as the county's executive body.
But the Democratic-controlled council, whose seven members are the county's legislative body, believes a forgotten 1981 Indiana law specifically granting the Lake County Council jurisdiction over purchasing and data processing gives it control over those departments.
Councilman Christian Jorgensen, R-St. John, and Councilman Dave Hamm, D-Hammond, said it's time for the council to take over, especially since the commissioners recently have delayed the purchase or questioned the need for some county spending items, particularly for the sheriff, even though funding for the purchases had been approved by the council.
"There was no authority for the commissioners at all with regard to purchasing," Jorgensen said. "We've laid out pretty darn clearly exactly what the authority is, who has the authority and when it received it. I think we're all very confident in that."
To that end, the council gave final approval to an ordinance establishing the county's purchasing agency under its authority, with every councilman except Dan Dernulc, R-Highland, supporting the measure.
Dernulc said afterward he voted no because, while he understands the intentions of his council colleagues, he's not comfortable triggering a potential civil war with the commissioners, saying he'd prefer more discussion.
"Clearly, I believe, the law is on our side," Dernulc said. "I just think I would have liked to have seen a little bit more discussion (with the commissioners)."
The commissioners are expected to veto the council's purchasing ordinance when it is eligible for consideration, possibly as soon as Oct. 21.
The council then would have an opportunity to override the commissioners' veto and enact the ordinance notwithstanding their objections, potentially spurring the commissioners to file a lawsuit against the council to maintain the status quo.
"We're not going to initiate any litigation, that's for sure," Jorgensen said. "That's going to be the commissioners' choice. We can't stop them from doing that if they so choose."
The council also preliminarily approved a second ordinance Tuesday taking control of data processing from the commissioners in the wake of a ransomware attack last year that shut down Lake County's email system for weeks.
Gallery: Recent arrests booked into Lake County Jail
Be the first to know
Get local news delivered to your inbox!