Dave Benjamin, executive director of the Great Lakes Surf Rescue Project, said he was shooting a fundraising video May 18 at Wells Street Beach in Gary. It was the same day a 23-year-old South Bend man set out on a fatal kayak trip several miles to the east from Porter Beach.
Benjamin said he watched as a strong storm blew in off Lake Michigan with winds arriving first, followed by choppy waters and dropping temperatures, and then finally rain 10 minutes later.
Kayaker Jacob Sandy was seen again until Wednesday morning, when his body was found washed ashore in front of the pavilion at the Indiana Dunes State Park, about a quarter-mile east of where he set off in the water.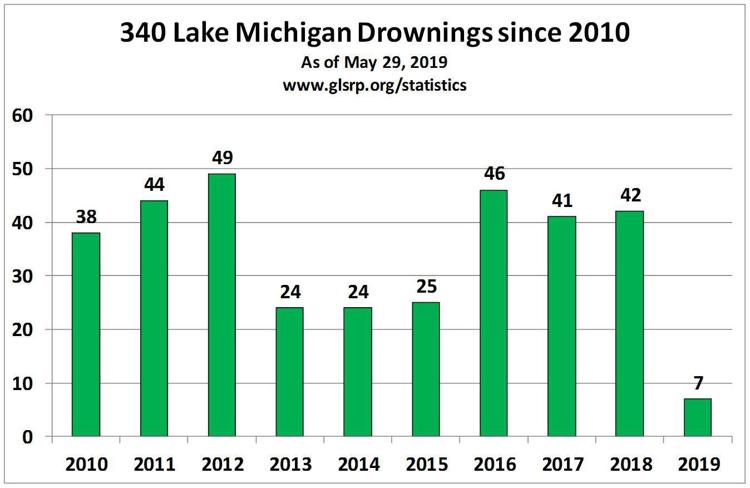 These figures place Lake Michigan well ahead in drownings this year among the Great Lakes, followed by Lake Erie with three drownings and Lake Ontario with one. No drownings were reported at the remaining lakes. 
The Great Lakes claimed at least 117 lives in 2018, which was the highest number since at 2010, according to the GLSRP.
Lake Michigan had 42 drownings last year, including two each in Chesterton and Michigan City, and one each in Portage and Gary.
About half of all Great Lakes drownings take place in Lake Michigan and about half of those occur at the southern end of the lake, Benjamin said. This higher number of fatalities is likely the result of so many people gaining access to the water through residential areas and public access points along the shoreline, he said.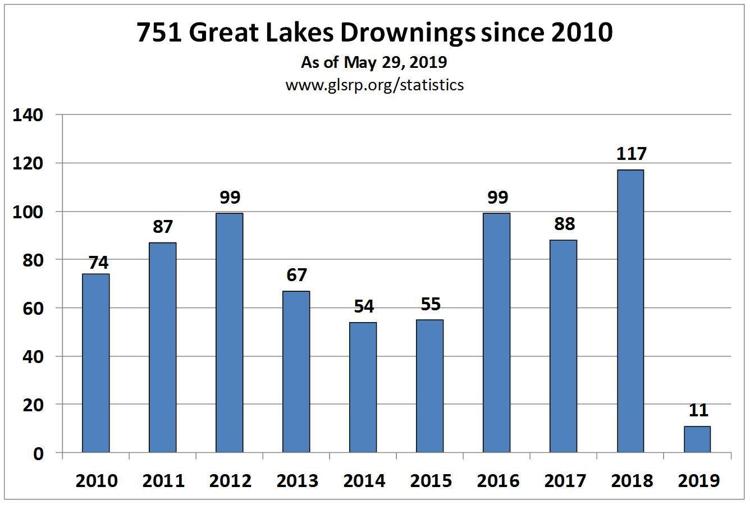 Benjamin said while more than 90% of those taking part in his group's water safety programs claim to know how to swim, less than 5% know drowning survival strategies.
He sums up the survival strategy as "flip, float and follow." This involves flipping over on your back, floating keeping with your head above water and staying calm to conserve energy, and then following the safest path to safety.
You have free articles remaining.
Keep reading for FREE!
Enjoy more articles by signing up or logging in. No credit card required.
"Good swimmers drown all the time," Benjamin said, citing a statistic that 66 percent of all drowning victims are strong swimmers.
While it is not known exactly what happened to Sandy, Benjamin said it is important when storms kick up to get to shore as quickly as possible.
He also said that it is important to know water temperatures this time of year and then to dress appropriately. This means wearing at least a wetsuit, if not drysuit, when out on the water.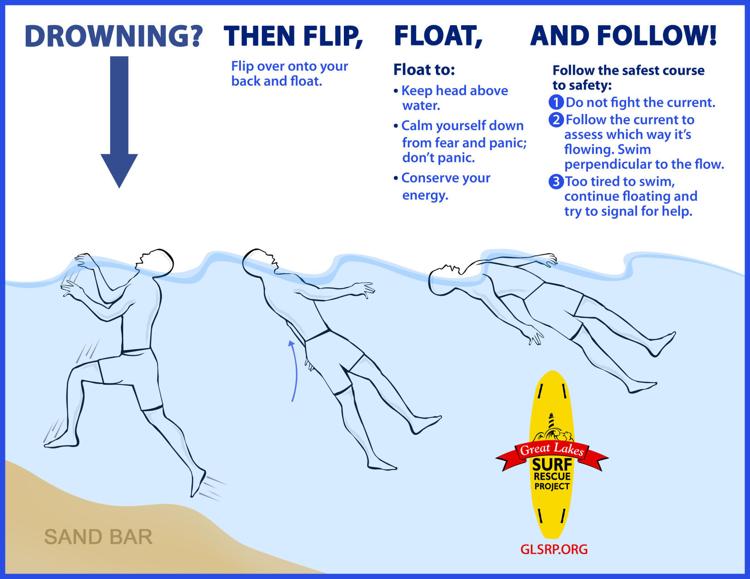 Lake Michigan's water temperature is currently in the mid-50-degree range, Benjamin said. Anything under the 70s is considered risky for hypothermia, he said.
A life jacket is another priority garment when out on the lake, Benjamin said.
Sandy's body was discovered Wednesday morning without a life jacket, Porter County Coroner Cyndi Dykes said.
It is not known if he was wearing one that was not fastened or otherwise came off during the nearly two weeks of his disappearance, officials said.
Sandy's body was discovered by a state park employee just north of the park's pavilion, which is about a quarter-mile east of where he launched at Porter Beach, according to the law enforcement division of the Indiana Department of Natural Resources.
While the official cause of death is pending, it is believed to be an accidental drowning, the DNR said.
7 ways to avoid drowning
7 ways to avoid drowning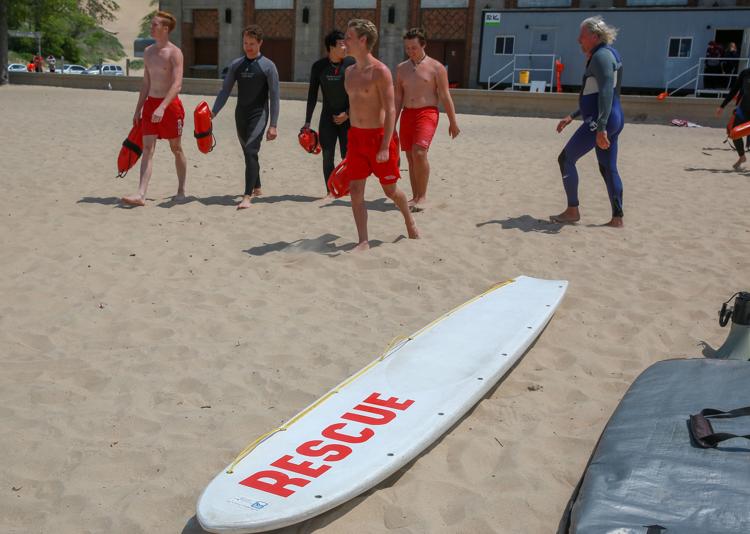 1. Check the conditions ahead of time.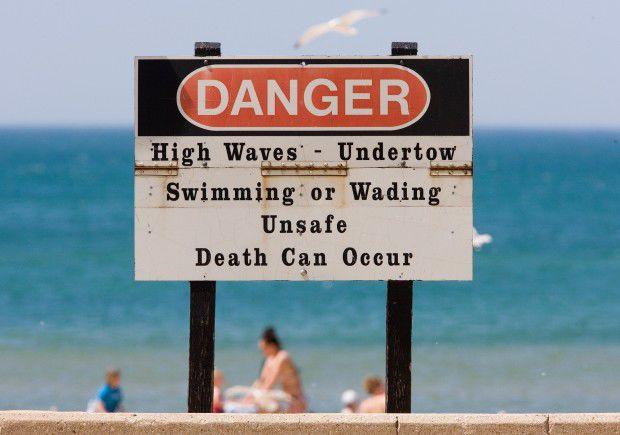 2. Always wear a life vest.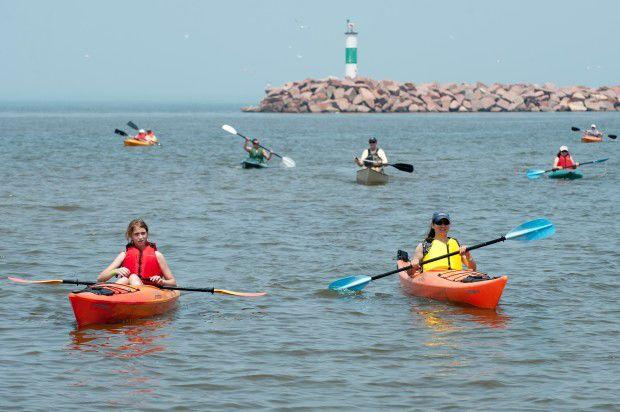 3. Flip, float and follow.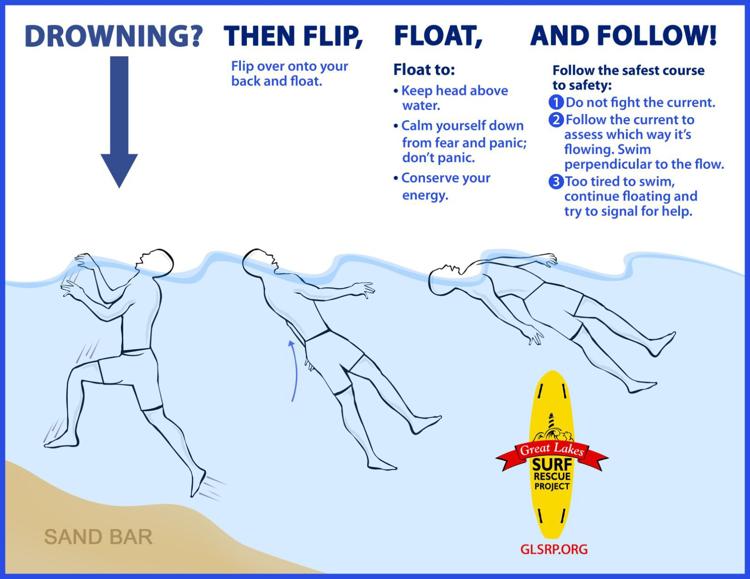 4. If you're caught in a rip current, swim parallel to the shore.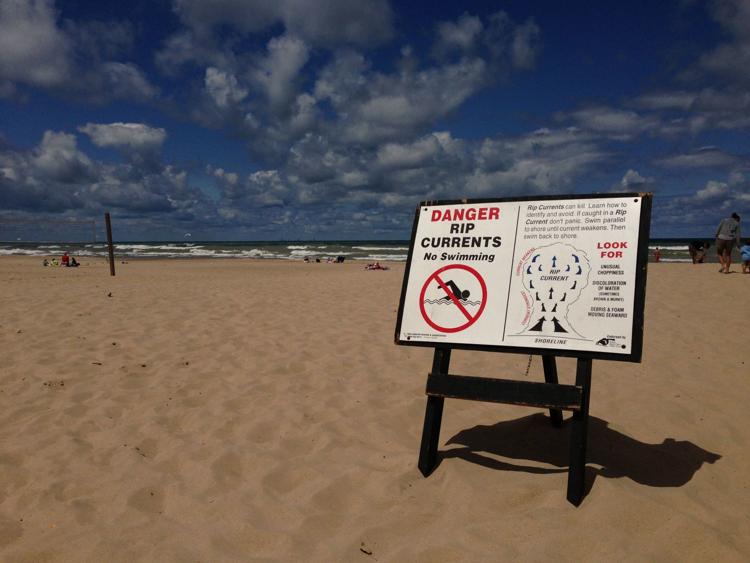 5. Don't panic.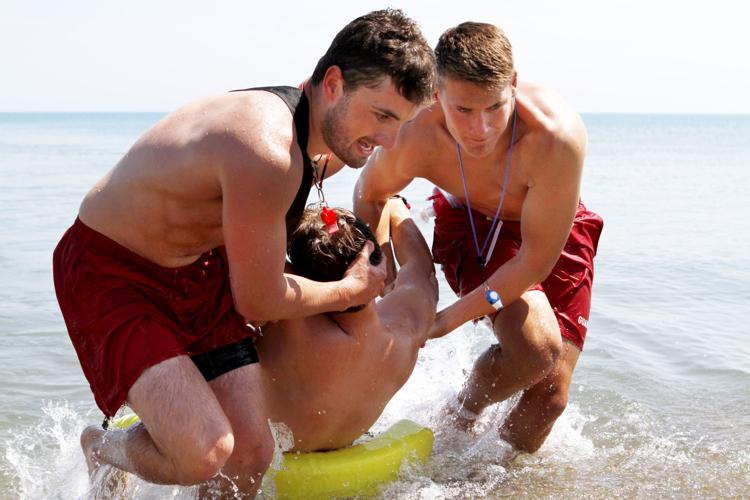 6. If you see someone struggling in the water, get them something that floats.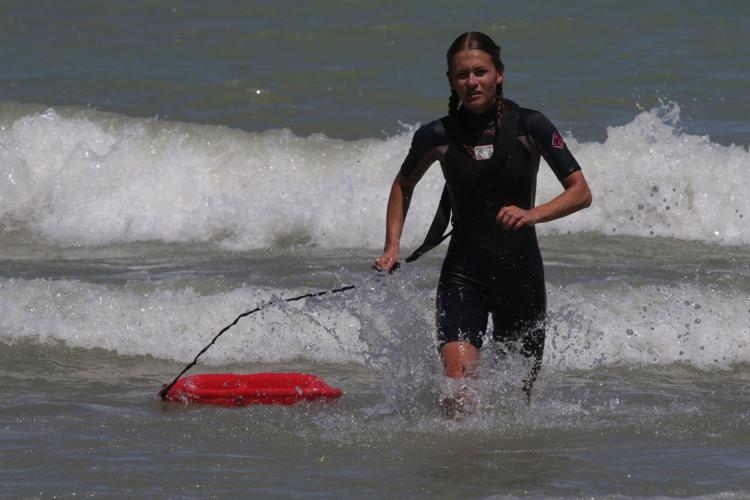 7. Stay away from rock walls, piers and other structures.