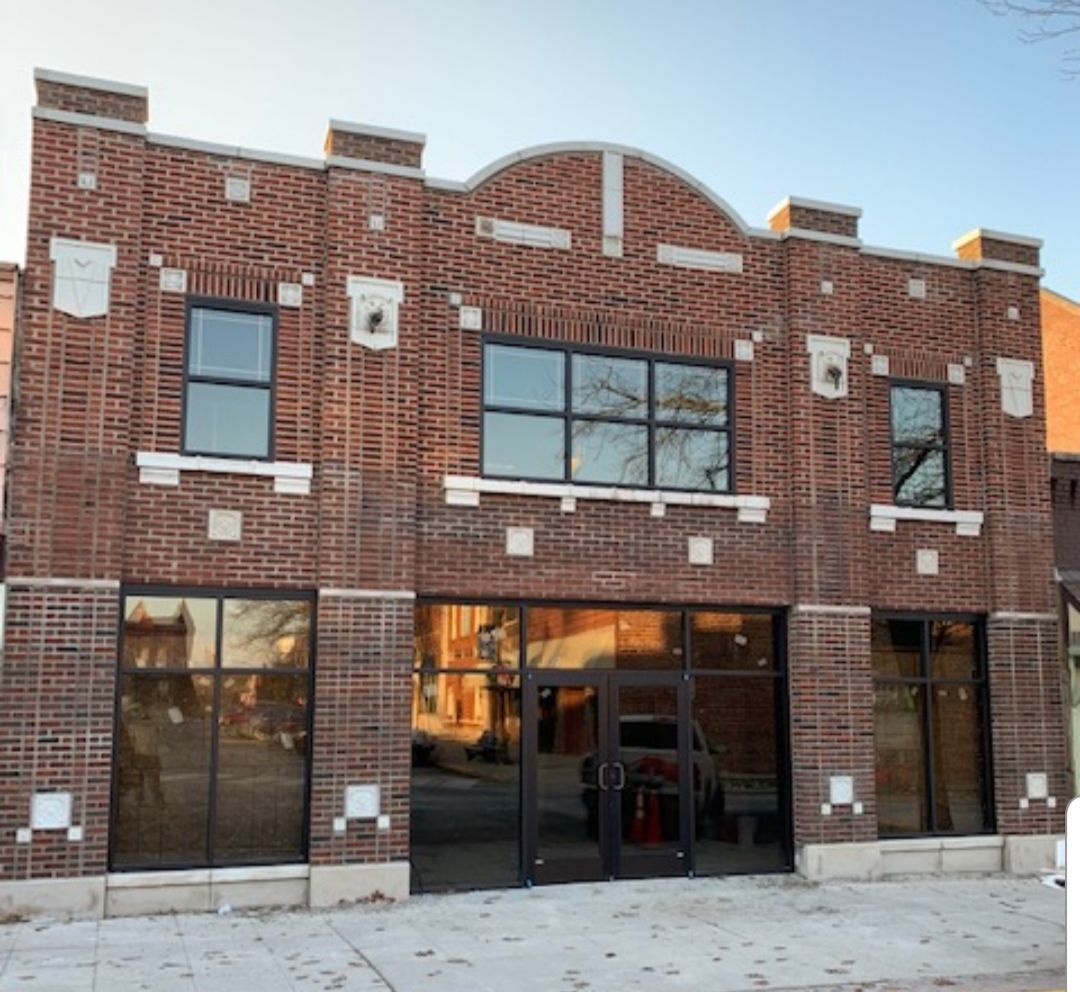 CROWN POINT — Crown Theatre patrons still are awaiting refunds they were promised weeks ago.
In April, Lisa Carpenter purchased three tickets to see Dueling Pianos as a farewell present for her son, who would attend Johns Hopkins in Maryland later that year.
As the performance date got closer, construction continued and the theater's doors remained closed, Carpenter said.
On July 29, Carpenter began asking Brad Strom for a refund. Strom has led the Crown Theatre renovations but doesn't own the building. Currently, the theater is owned by TSA Properties LLC, where Crown Point's assistant city attorney, Alexander Kutanovski, is listed as the registered agent and member. Kutanovski, whose law firm represents TSA Properties, said the parties with the company do not have any comment on the theater. 
Six months after the initial purchase, Carpenter still is waiting for a $90 refund.
Now, she's seeking help from the Indiana attorney general's office.
In late September, Carpenter filed a consumer complaint with the attorney general's office against Crown Theatre for a failure to refund. From October to November, four others filed similar complaints, according to records obtained by The Times.
The complaint process
Patrons should file a consumer complaint with the attorney general's office if they are a "victim of deceptive business practices or identity theft," the office's website states.
After a complaint is filed, the office sends out a copy of the complaint to the listed business within seven to 10 days of receiving it.
On Oct. 8, Carpenter received a letter from the Consumer Protection Division. In the letter, a mediator with the division, Amanda Taylor, said, "A deputy attorney general has reviewed your complaint and determined it may be resolved through mediation."
Lauren Houck, assistant deputy director of communications at the attorney general's office, said most complaints go through the voluntary consumer mediation process. The process, she said, can take anywhere from two to six months, depending on "correspondence and progress between the parties."
The office doesn't represent the consumer in the process; it acts as a neutral party to "find a resolution that is acceptable to both parties," she said in an email.
However, if the case can't be resolved through mediation, the case could result in a potential civil suit on behalf of the state, Houck said.
Back on track
In the Oct. 8 post, theater officials said during the renovation, "hidden treasures" were discovered that delayed the construction by several months, which also caused the delay or cancellation of various shows.
"We certainly apologize for any inconvenience those cancellations/postponements may have caused," the post reads. "Many of those shows have been rescheduled and over the past few weeks (and) others have been completely canceled to ensure that all ticket refunds for those requesting them have now been processed."
The post added all refunds should be processed within 30 days.
Strom declined to be interviewed over the phone. The Times attempted to sit down in person with Strom four times over the past month, but those meetings were later canceled by Strom.
'The last straw'
After unanswered questions surrounding her refund and meeting dates that came and went, Carpenter said she had to take steps to protect herself.
"He has promised me so many times that he would mail it (the refund) or that he would physically meet with me at the theater," Carpenter said.
"That was the last straw for me when he said, 'Hey, what are you doing this weekend? Can we meet at the theater? I will physically hand you a check. I've actually had it made out for several weeks.' That came and went, and I never heard from him. At that point, I got angry."
Carpenter said she didn't try to receive a refund through filing a dispute with her debit card company since so much time had passed.
According to the Fair Credit Billing Act, credit card holders can file a billing error with their credit card company for issues such as math errors, unauthorized charges and charges for goods and services a cardholder didn't accept or that weren't delivered as agreed.
Complaints should be filed within 60 days after the first bill with the error, according to the Federal Trade Commission.
Carpenter said the consumer complaint process might take a few months or a year, but she won't be satisfied until she gets her money back.
"It's just my hope that people keep pursuing this and not letting this guy off the hook," Carpenter said. "I don't want to call the guy a thief, but it seems like he's ripped off a lot of people."
Karen Douthett said before turning to the attorney general, she filed a complaint with the Better Business Bureau.
The Better Business Bureau directed Douthett to the consumer complaint division after it didn't receive a response from Strom, Douthett said.
"That whole thing, 'We're back on track,' is a bunch of crap," she said. "We just walked by the theater yesterday, and it looks exactly the same inside as it did in July. It's still down to studs."
Douthett said she is still waiting for refunds for two shows and a seat sponsorship. She estimated she has spent around $500 between the sponsorship and the tickets.
"It makes us pretty angry because we put our trust in him, and we wanted to back his project with the seat memberships," Douthett said. "Right now, we're just turned off by the whole thing and have no interest in buying anything from that theater in the future — if it even happens."
At a minimum, Douthett said she wants to get her money back.
"I would hope that he's somehow held responsible for all the trouble he's caused people," she said. "I just want my money back, and then I just want to be able to never have to deal with him again, and maybe just some answers as to what happened."
Be the first to know
Get local news delivered to your inbox!