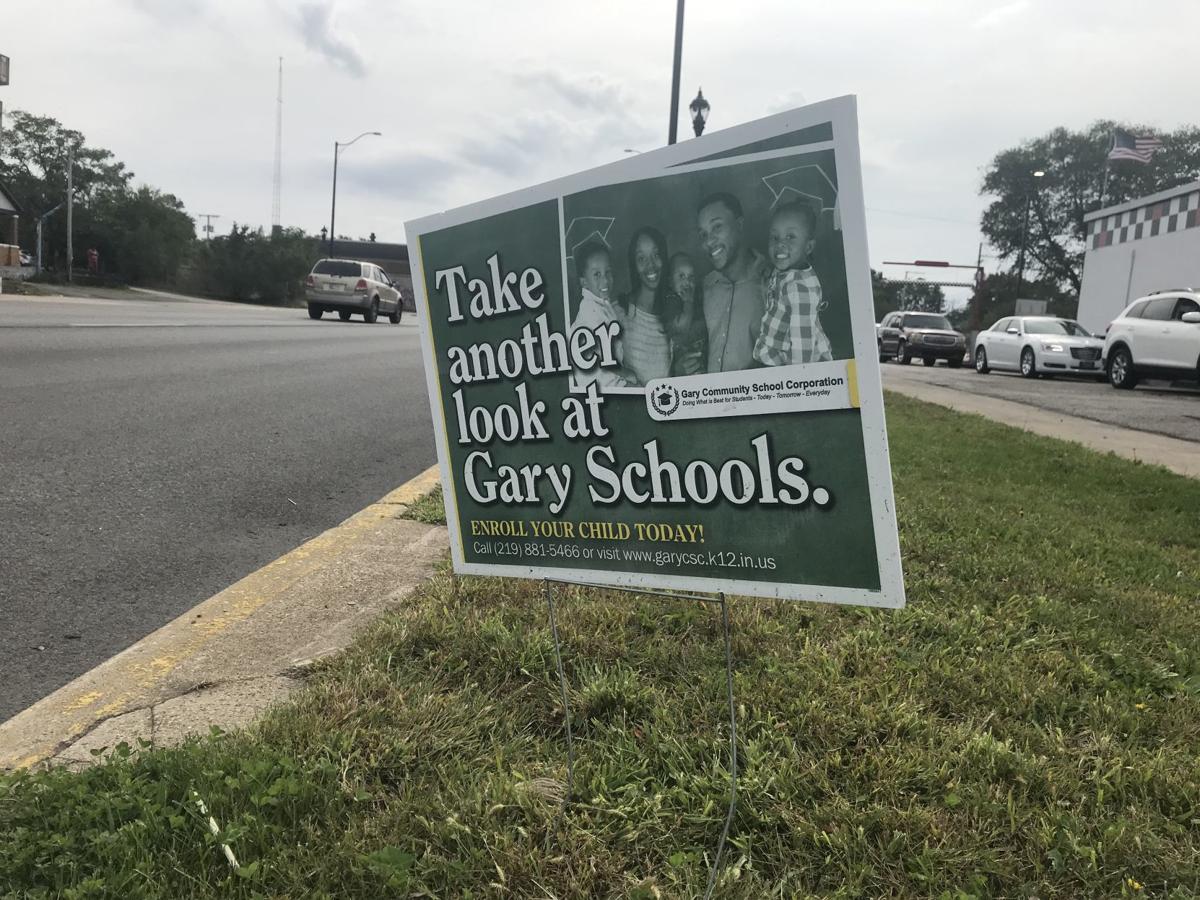 The Gary Community School Corp. expects its enrollment has decreased by more than 169 students since last school year, according to projections presented in a Distressed Unit Appeals Board meeting Thursday morning — a slowing of the steady decline the Gary district has seen over the last decade.
The district enrolled 5,010 students district wide last year, according to Indiana Department of Education data, down more than 200 students from the previous year and more than 800 students in the year before that. 
Eric Parish, a consultant with state takeover team MGT Consulting, said Thursday the 169 student decrease estimate is not final.
The district is still working to resolve conflicts among about a dozen students who may have been registered across multiple districts, Parish said, adding that the deadline for a finalized student count is Friday.
The estimate comes following a new summer enrollment campaign pushed by Gary administrators this year. On social media, billboards and yard sign's lining Gary's Broadway thoroughfare, the district urged parents to "Take another look at Gary Schools."
Parish said the district's enrollment campaign has generated community interest and that the school corporation plans to continue its efforts year round.
He added the school corporation has already enrolled new students since the state's enrollment count date this fall and that he believes the district will continue to add students ahead of the state's required spring enrollment count date.
The projected loss of 169 or more students this year shows that the district has been able to slow its enrollment decline this year compared to an average loss of 600 students or more from year to year over the last decade, Parish said.
Gary schools enrolled a total 11,798 students a decade ago in the 2009-2010 school year, according to the IDOE.
"It's better, but better's not good enough," Parish said. "We're not satisfied. We're not stopping."
The emergency management team also presented its plans for a 2020 budget, which is expected to be approved locally next week, and addressed concerns raised in last week's Indiana State Board of Education meeting drawing attention to persisting leaks in the West Side Leadership Academy library and hallways.
"That is an issue I took a strong stand on when I arrived," said Gary schools Emergency Manager Peter Morikis, who joined the district last November. "Those are concerns that are at the top of our list because our children deserve the best."
Be the first to know
Get local news delivered to your inbox!