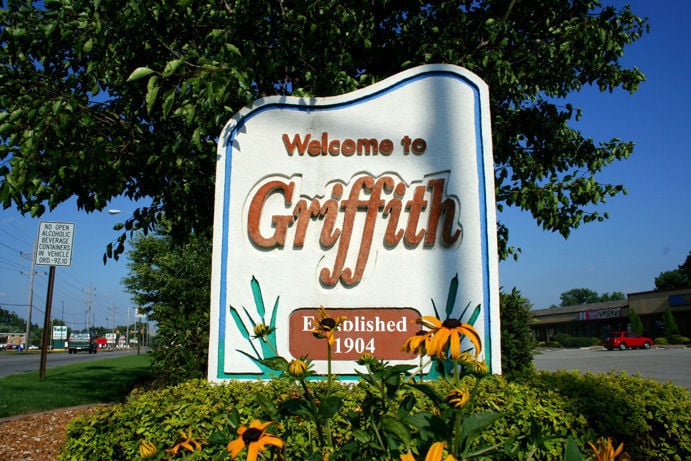 GRIFFITH — Get ready for round two as Griffith plans to ask North Township and St. John Township to reconsider its request to join up with one or the other.
The Town Council on Tuesday unanimously approved sending a letter to both townships asking them to reconsider Griffith's request from last fall to join one of the two townships.
Both townships rejected Griffith's request late last year, but the state has given the town until November 2020 to get the townships to reconsider.
"If either one is inclined to accept us, it would be great to find out sooner than later as we are in the middle of the (2020) budget season," said Council President Rick Ryfa, R-3rd.
At this time of year, most government entities typically are determining their budget needs for the following year before submitting the numbers to the state.
Griffith 's Calumet Township tax tab last year was about $2.2 million and this year is expected to be about $2.3 million.
Ryfa noted that Griffith would save between $250,000 and $300,000 if it leaves Calumet Township.
Most of this money would be returned to the town and schools, he said.
By bringing Griffith aboard, Hammond-anchored North Township would gain about $510,728 in revenue, and St. John Township would get an extra $70,000 with Griffith as a member, he said.
"It would behoove them to do it now" as they are also working on their 2020 budgets, Ryfa noted.
To get the ball rolling again, Council Vice President Larry Ballah, R-2nd, suggested that a letter be drafted and sent to both townships.
The letter will ask them to reconsider the 2018 formal request for membership.
Ballah said the letter will also state Griffith's willingness to meet in person if there are any questions or if additional information is needed.
"It would be nice to get a yes or no" from the townships in the near future, Ryfa said. "It's getting kind of vital now" to get something done in the next few months, he added.
In other business, town officials said they hope to have the vacant, town-owned Griffith Golf Center land ready for the market sometime in the fall.
Much of the 55-acre site is considered to be wetlands, leaving 5 or 6 acres available for redevelopment.
"There have been many inquiries from developers on the old Griffith golf course," Ryfa noted in June.