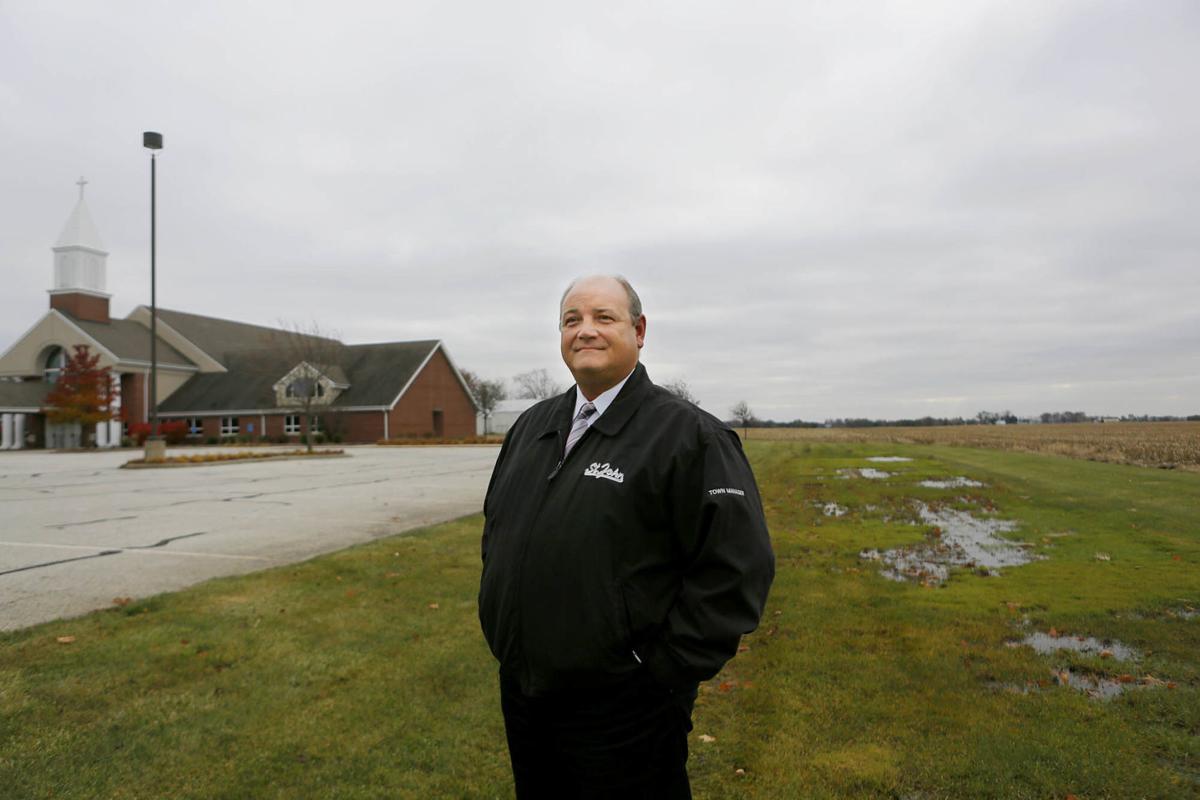 ST. JOHN — The final Town Council meeting of the year was Town Manager Steve Kil's last one, he announced on Thursday.
Kil told dozens of people in the crowd he plans to pursue other opportunities, something he said he has disclosed to the council and Clerk-Treasurer Beth Hernandez months ago.
Noticeably emotional, Kil thanked council members for their service and presented four council members, Rose Hejl, Mark Barenie, Libby Popovic and Mike Forbes, with plaques honoring their service to the city.
"It's been a pleasure. I've got nothing bad to say about the town of St. John," Kil said. "I've watched it grow from a town of 7,000 people to a town now of what's going to turn out to be about 22,000 after the next Census."
In July, Kil was awarded a $25,000 bonus. His resignation is effective Jan. 1.
Barenie then presented Kil with a plaque of his own for his 19 years of services.
"I just want to say thanks to Steve. Like he said, getting through the recession was tough and Mark and I talk about it all the time — it wouldn't happened if we didn't have Steve having our back," Forbes said as everyone in the crowd stood to applaud Kil.
"Thank you everybody, it's truly appreciated. It's just bittersweet," Kil said while choking up.
Hernandez said a tearful farewell to Kil, who she said has been her mentor for the past four years.
"He's taught me everything really that I know about municipal work and the inner workings of how government runs," Hernandez said. "Steve is one of the most knowledgeable, hardworking and dedicated people I have had the honor of working with. I will miss him tremendously as he journeys on to new adventures."
Kil told The Times everything looks good for him in the future, something he said is exciting, yet sad. Kil added his opportunities are not in the Region or in the state.
Barenie accepted both during the meeting.
In a letter obtained by The Times, Kveton outlined his accomplishments during his four years as chief.
His resignation comes after incoming council members signaled a desire to hire a different police chief, records show.
An internal job posting memo provided to The Times shows the town is looking to hire internal candidates only to fill the role and the starting salary will not exceed $107,138.20. According to the letter, candidates have until 4:30 p.m. Monday to submit their resumes to the clerk-treasurer's office.
Council Vice President Gerald Swets said the incoming council's goal is to have someone fill Kveton's role by Jan. 1.
"I think we have some good, quality candidates in town, in which case we can keep our interview process internal," Swets said. "As long as that interview process works well, we won't need to go outside."