Dozens of vehicles drove by the Huisman home honking, waving and leaving presents for 13-year-old Aaron, who just returned home Sunday after h…
One of the city's signature summertime events has been postponed until the fall. 
Jim, a manager at U.S. Steel, began showing symptoms of COVID-19. His family believes he was exposed to the disease at work. 
Former Crown Point Mayor James Forsythe, 95, died on Wednesday night, his family confirmed with The Times. 
The popular RateBeer website named 3 Floyds the best brewery in Indiana and the maker of some of the best regarded beers in the world.
Opening a tattoo studio of her own has always been a dream for Joanna Gutierrez, who goes by Tattoo JoJo. The self-taught tattoo artist took a…
The crossing will be closed for four days, weather permitting, due to bridge repairs, according to a news release. 
After filing a complaint with the Indiana attorney general's office in late September, Lisa Carpenter was notified her complaint was closed on…
Ed Boer turned 95 on Wednesday. At 18, he was drafted to serve in World War II, and he's one of the few WWII veterans left in Indiana.
The department has hosted the program for six years and is a "novel concept" that serves the town well, said incoming Police Chief Pete Sormaz. 
Frank and Louis Traina, both of Crown Point, were asked by project manager Brad Strom to initially invest $50,000 toward the renovation of the…
About 12:50 p.m. Sunday, Hammond police responded to the area of 165th Street and Calumet Avenue when a vehicle involved in a chase with Calum…
From music to dance to recitals, the brunch at Merrillville High School paid tribute to the civil rights leader and was a showcase for some ta…
The $79 million the district is seeking will be used to build a new third through fifth grade upper elementary building, a corporation resourc…
The 12th annual Oh Fuuudge Tire Relay was held Saturday outside the Indiana Welcome Center in Hammond.
HAMMOND — A 27-year-old man has been charged for his involvement in a Saturday police chase after an earlier crime spree in Hammond that ended…
HAMMOND — Former Republican mayoral candidate Edward Lipkovitch filed a challenge Monday against Hammond City Council candidate Katrina Alexander.
A crash on Interstate 80/94 closed the right two lanes for three hours Monday evening after a car was rear-ended by a tow truck.
HAMMOND — A driver struck the corner of Cavalier Inn Wednesday afternoon after falling asleep at the wheel, police said.
SCHERERVILLE — Town officials ended a precautionary boil water advisory Wednesday afternoon after weekend storms.

Midwest Express Clinic / Crown Point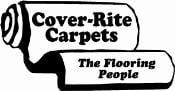 Cover-Rite Carpet & Design Center
GARY — A fire broke out Wednesday afternoon at the Gary Police Department in a jail cell.
From apple picking to hikes in the Dunes, there's plenty of activities in the Region during the fall season.
CROWN POINT — Lake County Coroner Merrilee Frey met with the potential family of the teen who was found dead in a Gary alleyway early last wee…
GARY — Amid chants of "Beto! Beto!" Democratic presidential candidate Beto O'Rourke worked his way through a jam-packed J's Breakfast Club on …
CROWN POINT — Every 65 seconds, someone in the United States is diagnosed with Alzheimer's disease. Northwest Indiana residents joined the ong…
CROWN POINT — Frustrated Crown Theatre ticket holders took to Facebook this week after weeks of waiting for refunds as ongoing delays continue…
CROWN POINT — Friends and family of first responders will now have a new memorial site to visit thanks to First United Methodist Church of Cro…