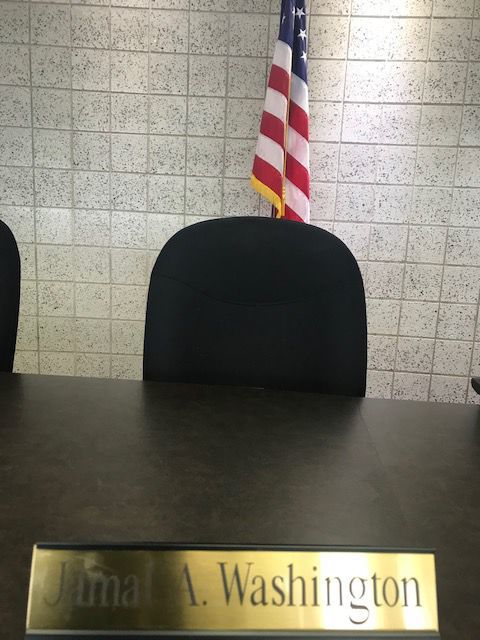 CROWN POINT — The Lake County Council met Tuesday without its embattled 3rd District member Jamal Washington.
Washington was absent Tuesday as the County Council took up requests from more than a dozen county government departments and elected officials for new appropriations of tax dollars, permission to transfer money within their budget, approve grant applications and renew property leases.
Washington was occupied by more personal matters — his Lake Criminal Court trial on felony and misdemeanor domestic violence charges, which was taking place simultaneously in another building at the Lake County Government Center.
Washington has complained the charges were politically motivated to spoil his campaign to become county commissioner and in retaliation for his outspoken views. Washington pleaded guilty in 2016 to hurting his wife.
The County Council stripped Washington of all committee assignments that gave him oversight of the local courts, prosecutor, sheriff and other public safety departments of county government, but said it had no authority to remove him from the council, where he could cast votes on the departments' budgets.
Washington declined to run for a second term as representative of the 3rd District, which includes parts of Gary, Griffith, Lake Station, Merrillville and Schererville. Voters elected departing state Rep. Charlie Brown, D-Gary, to take over that County Council seat in January.