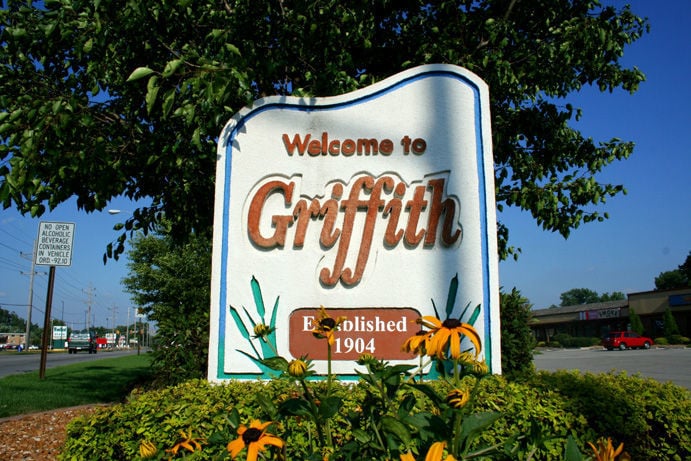 Griffith wants to provide its own poor relief and town officials will soon ask residents to urge the state Legislature to approve a related bill, the Town Council said Thursday.
With both North and St. John townships recently voting against Griffith's requests for membership, the town will try a different path to finalizing a divorce from Calumet Township.
The town is preparing to request a new state law "that allows Griffith to perform township services ourselves," said Council President Rick Ryfa, R-3rd.
The town is being supported by state Rep. Chris Chyung, D-Dyer, in preparing a suitable bill for presentation to the Indiana House of Representatives.
The 2019 session of the Indiana General Assembly begins Jan. 3, and the town has until Jan. 10 to file the bill, Ryfa said.
In the meantime, work is being done on the bill's language, which is expected to request that Griffith be allowed to pay its own poor relief as a single community without any township membership.
"We should know the bill number at the Jan. 8 (Griffith Town Council) meeting," Ryfa said, adding that the House committee to which the bill is assigned should also be known then.
The council will then request Griffith residents to contact the state Legislature and ask them to pass the bill.
Residents can keep checking the town's website, www.griffith.in.gov, to get the lawmakers' addresses and phone numbers to contact, Ryfa said.
The bill would then have to pass the committee to reach the full House floor for a vote.
Afterward, the bill would be presented to the Indiana Senate for its consideration.
While the two townships have voted against Griffith membership, they still have one year — from the date they were officially asked — to revisit the request and take another vote.
"Which could still happen," Ryfa noted.
In other business, the council voted for a 2 percent boost in 2019 salaries for all full-time town employees.
The raises went into effect on Dec. 23, which was the first day of the current pay period that is payable in 2019.