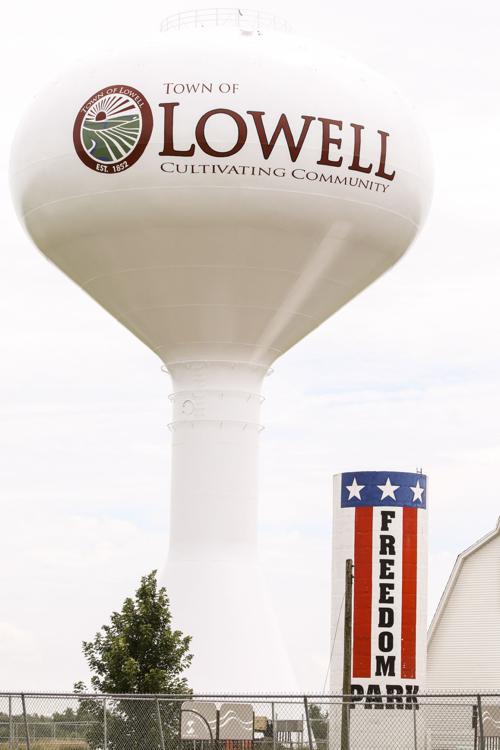 LOWELL — The Town Council has agreed with the Plan Commission's recommendation not to allow rezoning of the next two phases of the Preserves, a move that would have allowed the developer to offer smaller lots.
Preserves resident Eric Newell said there are 30 children in a two-block area in the northern part of the subdivision. He commended law enforcement. "Our Police Department has been taking it very seriously," he said.
A sizable contingent of Preserves residents attended Monday's council meeting and have been strong opponents before the Plan Commission in their fight against rezoning from R-1 to R-2. Developer Mike Cripe, of Cripe Construction, had wanted to produce a greater number of lots from the acreage remaining in the sixth and seventh phases of the Preserves.
Cripe did not attend Monday's meeting.
At the same time, residents of that northeast side subdivision, which abuts the town's northern boundary, told the council of target shooting from outside the town and a stray bullet that made it into one man's home.
Damian Mitchell, of Michael Drive, told the council he found a bullet that had come in over his deck and entered his house. He said there is a "big berm" visible on Mount Street, which is outside the town limits, and "We see them shooting into it."
Police Chief Erik Matson said the matter is currently under investigation. He said Lake County has laws in its unincorporated areas to cover how far a shooting area must be from a residential area as well as the height of berms to protect from straying bullets.
Newell thanked council members for hearing the residents. He said each had been receptive to listening to their issues.
For her part, Council President LeAnn Angerman, R-2nd, said the most enjoyable part of the job is in partnering with residents and cooperatively addressing issues.
The council also awarded the Bel Aire subdivision paving project to Walsh and Kelley for a bid of $852,911. The project is the final one of the 2017 Community Crossing grant projects funded through a $1 million matching grant from the Indiana Department of Transportation.
Since the bid came in a bit less than estimated, the council agreed to use the funds toward curbs in Bel Aire.