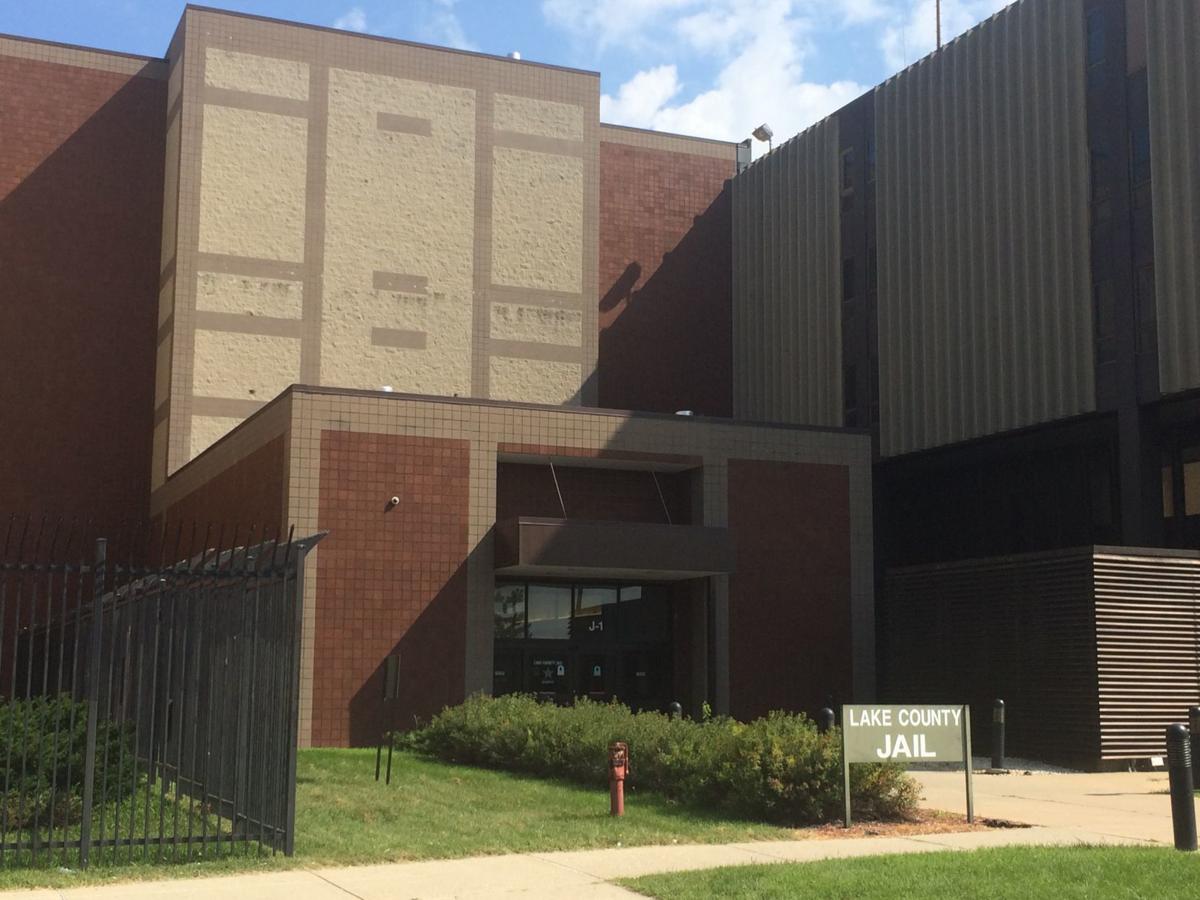 CROWN POINT — Getting sued can be an occupational hazard for the next Lake County Jail administrator.
Lake County Sheriff Oscar Martinez Jr. is expected this month to name the newest warden to take over a lockup that has a longer rap sheet than the inmates confined behind its walls.
For instance, Chicago lawyer Brian Coffman is suing the jail on behalf of Muhammed Khan, of Chicago, who Coffman said is still recovering from the injuries and emotional trauma of suffering a beating by his cellmate.
Coffman said Khan was arrested for a minor violation, but was put in a cell with a man charged with murdering his neighbor with a baseball bat. "It was lucky Mr. Khan survived. There were failures everywhere," Coffman said.
Late last year, the county paid:
$2.75 million to the family of Gregory Smith, 39, of Hobart, who went into cardiac arrest and died in March 2015 after a county jailer used a stun gun on him.
$2.2 million in the death of Adekunle Odumabo, 39, of Lansing, who hanged himself with a bed sheet in April 2007 in his county jail cell despite a court-ordered suicide watch.
$800,000 to the family of 43-year-old Cedell Wright, who died in the county jail in March 2013 of pneumonia and other medical ailments.
Much more expensive litigation dates back to the early 1970s when jail guards failed to provide Randy Jensen, an inmate suffering from diabetes, with insulin and a proper diet to control his disease until he began slipping into a coma. He died after his release.
Project Justice and Equality, the social activist group, sued the county in 1974 seeking improvements in health care, overcrowding and inmate-on-inmate violence.
A federal judge forced county officials to build a multimillion-dollar medical ward and hire permanent medical staff and corrections officers to replace county police officers untrained in guard duty. The county is paying more than $7 million annually to the 215 corrections officers currently on staff.
The federal government lifted its mandate in 1997 in return for county officials agreeing to expand the jail. A $30 million jail addition opened about 15 years ago, increasing the county's facility to 1,040 beds in around 2002.
But overcrowding didn't end there.
Instead, other Lake County municipalities closed their holding facilities and sent scores of their minor offenders to the new county jail, swelling its population and — at times — overwhelming its staff.
Odumabo was one of a number of inmates who committed suicide between 2005 and 2010. In 2006, there was an outbreak of an infectious disease, MRSA, that briefly caused the jail to be quarantined, and nine corrections officers and civilian employees were suspended over allegations they assaulted an inmate with enough force to send him to the hospital and then covered it up.
Department of Justice still overseeing jail
The U.S. Department of Justice sent in civil rights investigators who found 99 deficiencies in sanitation, medical and mental health standards.
The U.S. District court reinstated federal oversight of the jail in 2010 under an agreement by both Justice and county government to resolve the deficiencies.
The county has spent between $4 million and $5.3 million annually in added health care staff, on top of the routine cost of running the jail and paying the staff. The total will near $22 million this year.
The county also has spent $3.2 million more in renovations to house acutely mentally ill inmates, provide wheelchair access in some medical areas, create more space and privacy for inmate health screenings, and buy and install a video visitation system for inmates and their families and fire-resistant mattresses, and $5 million in 2014 to fix the jail's plumbing.
And the jail still has outstanding problems eight years into the current improvement project.
The most recent report of federal consultants who regularly visit the jail noted the jail needs to hire a full-time psychiatrist nurse practitioner. They found a deterioration in the area of housekeeping and sanitation conditions, including: stained walls, broken ceiling tiles, mold damage, dirty and rusty air vents, dirty garbage cans, dysfunctional cell door mechanisms, an uptick in clogged toilets and sinks and 180 inoperable lights.
Two lawyers who have defended the county jail in court for about a quarter of a century against all inmate complaints say any current problems pale in comparison to the those of the past.
"There is no dispute there has been substantial improvement in the conditions of confinement at the jail over the past seven years," attorney John Bushemi said.
Attorney John Kopack said federal Judge Theresa L. Springmann found the county jail in full compliance with medical care standards last August and fire safety issues in 2015. "We are hoping by the end of 2018 or early 2019, we will have fully satisfied all items in the settlement agreement," Kopack said.
"Unfortunately, the Lake County Jail will always be a target to suit by inmates and their attorneys who are dissatisfied with some detail of the condition," Bushemi said.
Kopack added, "Lake County is providing better medical services and mental health care than a lot of people can obtain on the outside."