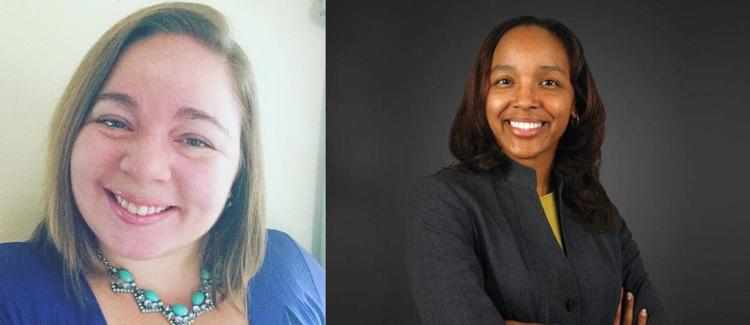 A Gary City Council member is among two women who will run for a 3rd District House seat of the Indiana General Assembly.
Ragen Hatcher, 39, a Gary city councilwoman and attorney, announced last week she is preparing her campaign.
Jessica Renslow, who announced a month ago, also hopes to win the legislative seat, which represents Gary, Hobart, Lake Station and New Chicago.
Hatcher issued a prepared news release: "I have actively fought for the citizens of Gary for the last ten years and look forward to serving District 3 ... with the same passion and commitment."
Hatcher has the support of state Rep. Charlie Brown, D-Gary, who has represented the 3rd District since 1982. He announced last week he would step down to run for the Lake County Council.
"I will be supporting Ragen Hatcher because of my love and devotion to the Hatcher family, because there are only a limited number of females in the Democratic caucus and there aren't that many attorneys either," Brown said Sunday.
"I don't know how many others will run. I think Ragen will make a wonderful addition to the General Assembly."
Hatcher said, "I want to thank Representative Brown for his many years of service."
Ragen Hatcher served as an at-large member of the Gary City Council from 2007 to 2011, when she ran unsuccessfully for Gary mayor. Voters returned her to the City Council in 2015.
Her father, Richard G. Hatcher, made history 50 years ago when he was elected the first black mayor of a major American city.
Renslow is involved in the Neighborhood Spotlight Program, a community development project.