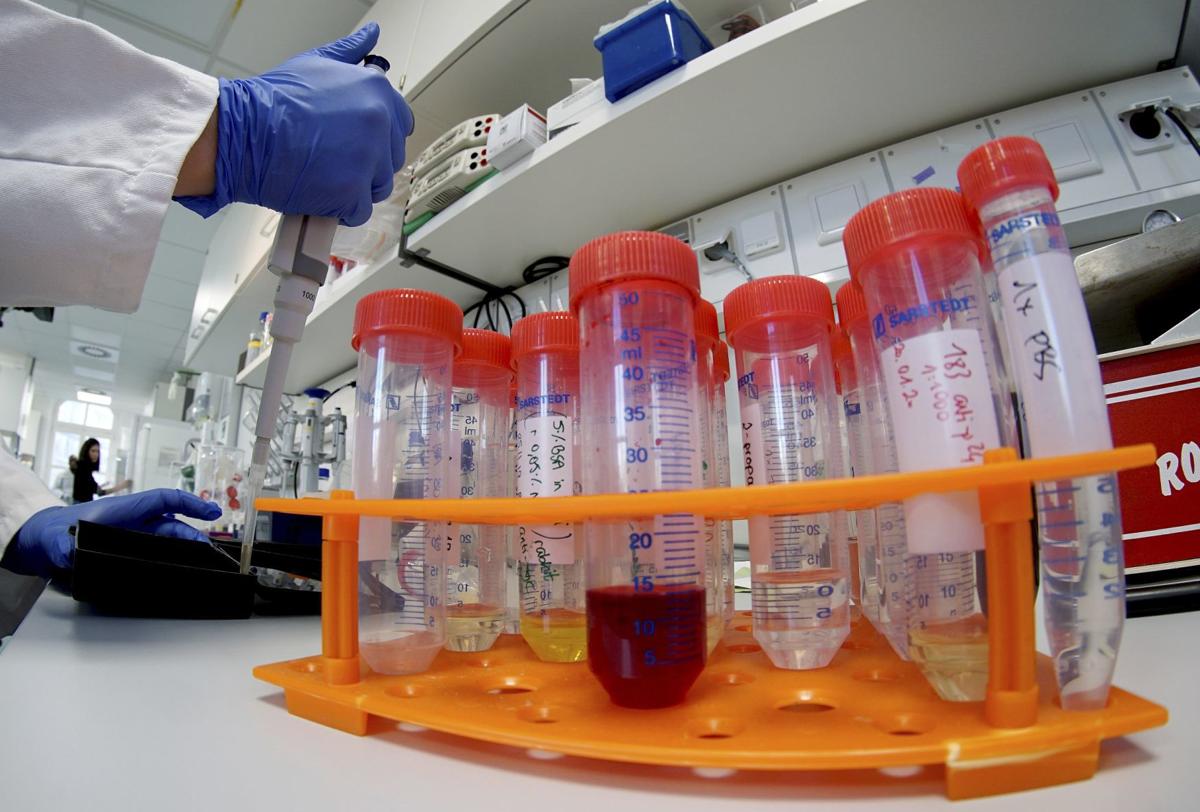 PORTER COUNTY — A person potentially infected with the coronavirus traveling through Porter County has been placed in isolation, officials said.
The Indiana State Department of Health, the Centers for Disease Control and the Porter County Health Department have placed the person in isolation out of an abundance of caution, the county health department said in a news release.
The CDC is conducting laboratory tests and a final diagnosis is pending.
All protocols have been implemented and updated reports will be released as more details become available, the health department said. 
The news release did not specify where the person was traveling to or from, and calls for additional details were not immediately returned.
So far, two cases of coronavirus have been confirmed in the U.S., the second in Chicago, officials announced Friday. The woman, who is in her 60s, returned from a visit to China on Jan. 13 and called her doctor three or four days after saying she felt ill. The first reported U.S. patient was a man in Washington state who fell ill after returning from a trip to China.
The general U.S. population's immediate health risk from novel coronavirus, also known as 2019-nCoV, is considered low, according to the CDC. The virus causes fever, coughing, wheezing and pneumonia.
"CDC believes that the immediate risk to the American public continues to be low at this time, but the situation continues to evolve rapidly," Dr. Nancy Messonnier, director for the National Center for Immunization and Respiratory Diseases, said.
On Tuesday, China reported 25 more deaths from coronavirus in the country, raising the total to at least 106, according to The Associated Press. Meanwhile, the U.S. Consulate in Wuhan, China, is preparing to fly diplomats and some other Americans out of the city.
China has confirmed more than 2,700 cases of the new virus, most located in Wuhan. More than 40 cases have been confirmed elsewhere in the world and nearly all involve Chinese tourists or people who have visited Wuhan. Because of this, plane, train and bus links into Wuhan have been suspended in an effort to contain the virus, the AP reported.
By following preventive measures such as washing your hands and avoiding contact with others if you're sick, people can prevent the spread of respiratory infections like the coronavirus and the flu, the CDC said. Disinfecting frequently-touched objects and surfaces is also recommended.
As far as treatment goes, there is no specific antiviral treatment for a novel coronavirus infection. However, those infected should receive medical care to help relieve symptoms, according to the CDC website. Those who believe they may be infected should contact health care providers immediately.
Gallery: Recent arrests booked into Porter County Jail
Concerned about COVID-19?
Sign up now to get the most recent coronavirus headlines and other important local and national news sent to your email inbox daily.