CEDAR LAKE — A lone boy in a Spider-Man costume sits on his porch with a sign that reads, "I miss my friends." A Tyrannosaurus rex stands on a lawn spreading encouraging words and two young entrepreneurs sell "toilet paper seeds" with a treasure chest of cardboard rolls on a sidewalk.
More than a month ago, Regionites were plunged into life during a pandemic. From not being able to spend time with loved ones to losing their livelihoods, residents scrambled to adapt to this new world.
While photographer Giedre "G.G." Gomes, of Cedar Lake, had to squash her business plans, she sought a way to keep pursuing her passion.
"After a very long and cold Indiana winter, I couldn't wait to get back to taking pictures of people again," Gomes said. "Then the world was taken over by coronavirus. I locked myself inside the house with my family and canceled all photo shoots. But in situations like this there are two options — you can be miserable, or enjoy every minute at home with your loved ones."
Gomes connected with neighbors in the Centennial subdivision in Cedar Lake through group chats and social media, arranging a neighborhood-wide photo shoot. She asked neighbors to make signs and to tell her when they are photo-ready so she could rush over with her long-lens camera.
"They'd text me, 'G.G., we have our signs,' and I'd run over with my camera," Gomes said. "It was so fun for everyone. The kids loved it. It was a good distraction to forget coronavirus and make everyone laugh. I consider myself to be a clown; I like to have fun and come up with these projects and get people to help."
After two days, she had a collection of front-porch snapshots of Region families in isolation — the good, the bad and the funny.
One couple lamented that they "finished all of Netflix." Children plunged into the world of at home e-learning held signs wondering, "What day is it?" and "Is this what the '80s were like?"
When Gomes came upon the brother and sister duo selling "toilet paper seeds," she said she got a good laugh.
"I couldn't believe how they got so many empty toilet paper rolls," Gomes said. "They said everyone from the neighborhood chipped in, and they drove around picking up empty rolls from each house. It was awesome. Everyone wanted to be a part of it."
The Mulcahy family photo reflected the struggle of having five kids locked into their laptops for e-learning while the youngest, 3-year-old Maverick, is overwhelmed with angst at the center.
"He was throwing a fit because he wanted a computer, too, so it was the perfect moment for the shot," said Elisabeth Mulcahy, of Cedar Lake. "We have a college student to a first grader in the house. I'm all over the place. They bring me fraction homework and science projects. There's gym classes and art class. I don't know what day it is anymore."
Some portraits showed heartfelt messages, such as a mother hugging her son with a sign that read, "Together we can beat this."
Jamie Dragisic, of Cedar Lake, donned a T. rex costume and a bathing suit for Gomes' photo project. Her sign said: "Hey, all you cool cats and kittens — stay home so we can tear up the town … eventually!"
"Since 'Tiger King' and Joe Exotic are going crazy all over the internet, I wanted to throw a little Carol Baskin into the sign," Jamie Dragisic said. "G.G. always comes up with these crazy ideas and she just runs with it and it goes viral. She has been on WGN and 'Good Morning America,' even."
Jamie Dragisic's family also crafted signs honoring their loved ones who are essential workers.
Abigail Dragisic, 4, had a message that said, "Thank you, Daddy, Papa and Uncle Chris for moving the freight," and Ella Dragisic, 3, held a black sign with a thin blue line thanking her grandma, who is an officer with the Flossmoor Police Department, and police officers everywhere. Eight-year-old Addison Dragisic's sign said, "Thanks Aunt Katie, we love you! #NurseStrong #SheIsMyHero" for her aunt who is a nurse on the front lines of the pandemic.
"When she saw the photos, my sister cried," Jamie Dragisic said. "My mom had tears in her eyes."
Gomes said she feels bad for the children of the neighborhood who are used to playing together. On her way to her house, she frequently spots a young boy playing basketball in his driveway, who now must shoot hoops in solitude. In the photo, the boy sits frowning on a basketball next his little sister holding a sign reading, "He needs more competition."
"It's so hard for the kids because they don't understand why they can't go to their neighbor's house," Gomes said.
Gomes said her neighborhood is packed with families with young children, and the residents have become like a large, extended family. Making the best of isolation, Gomes said so far there's been a front yard karaoke show, and neighbors have been keeping up with each other by shouting from windows and porches. Mulcahy said residents have been posting art in their windows and drawing chalk masterpieces on sidewalks and driveways to brighten up family walks around the neighborhood.
Jamie Dragisic said the past month has been tough, but the photo project has brought the neighborhood together in a time of isolation.
"When we are in a state of turmoil or depression, or a pandemic like we're facing now, the only thing you can do is lean on your neighbors," Dragisic said. "The best thing we can do is try and give everyone a positive message or make them laugh."
Gomes' gallery was published April 3 on Facebook and already has traveled internationally across the web. Her photos have been featured on popular website Bored Panda and a Croatian news site called Index.
Gomes, a mother of two, has been a photographer for seven years and her work featuring family, children and maternity portraits has been featured on ABC News, Huffington Post, Buzz Feed and more.
Gallery: Regionites mask up amid coronavirus pandemic
Roni and Griffin Gold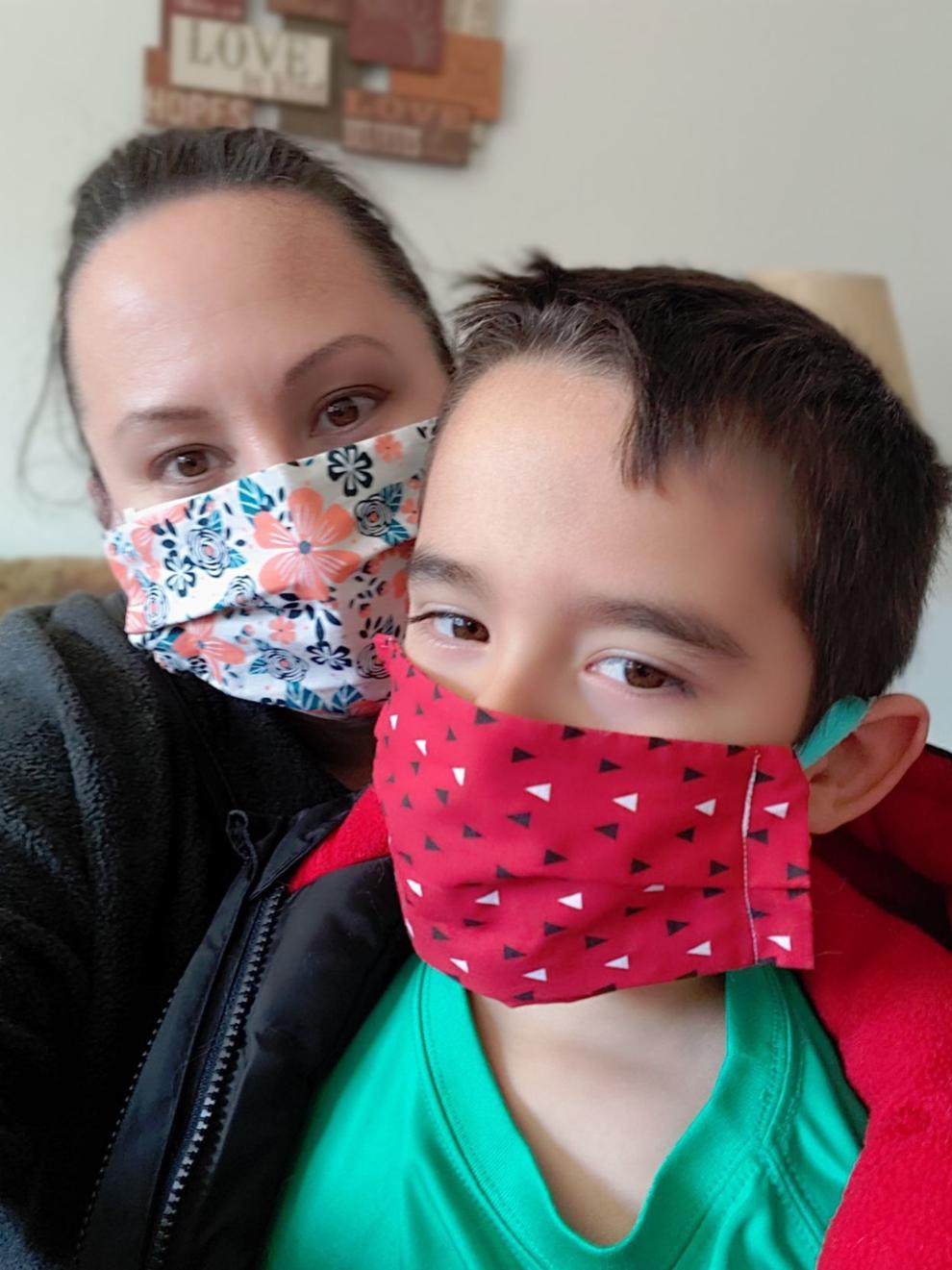 Alicia Vara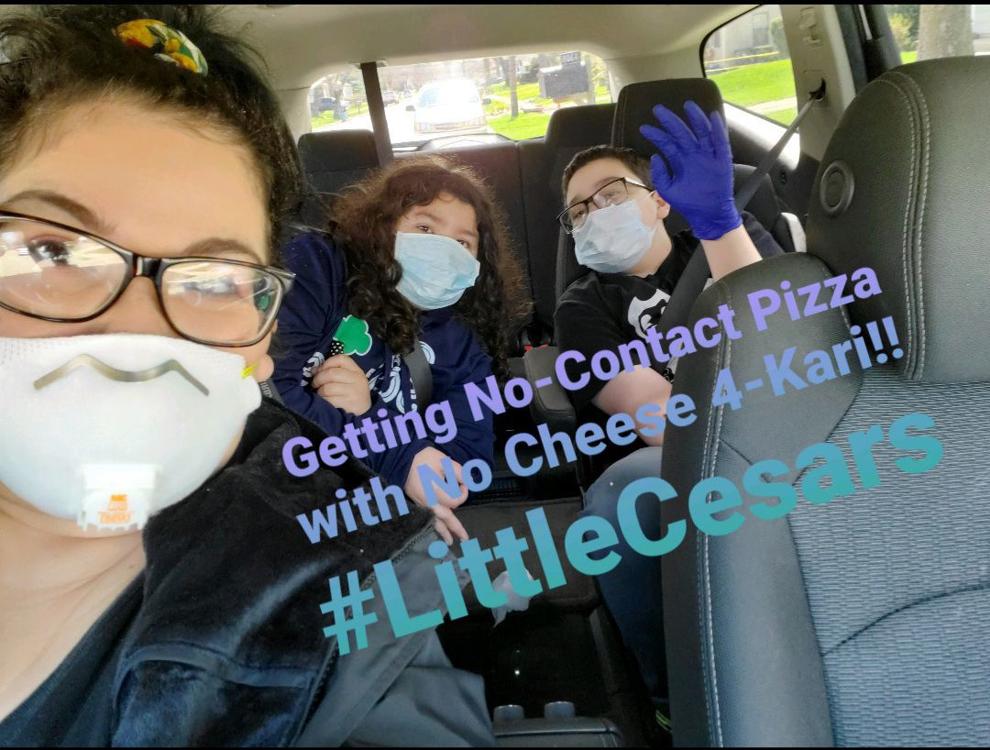 Marzena Poreba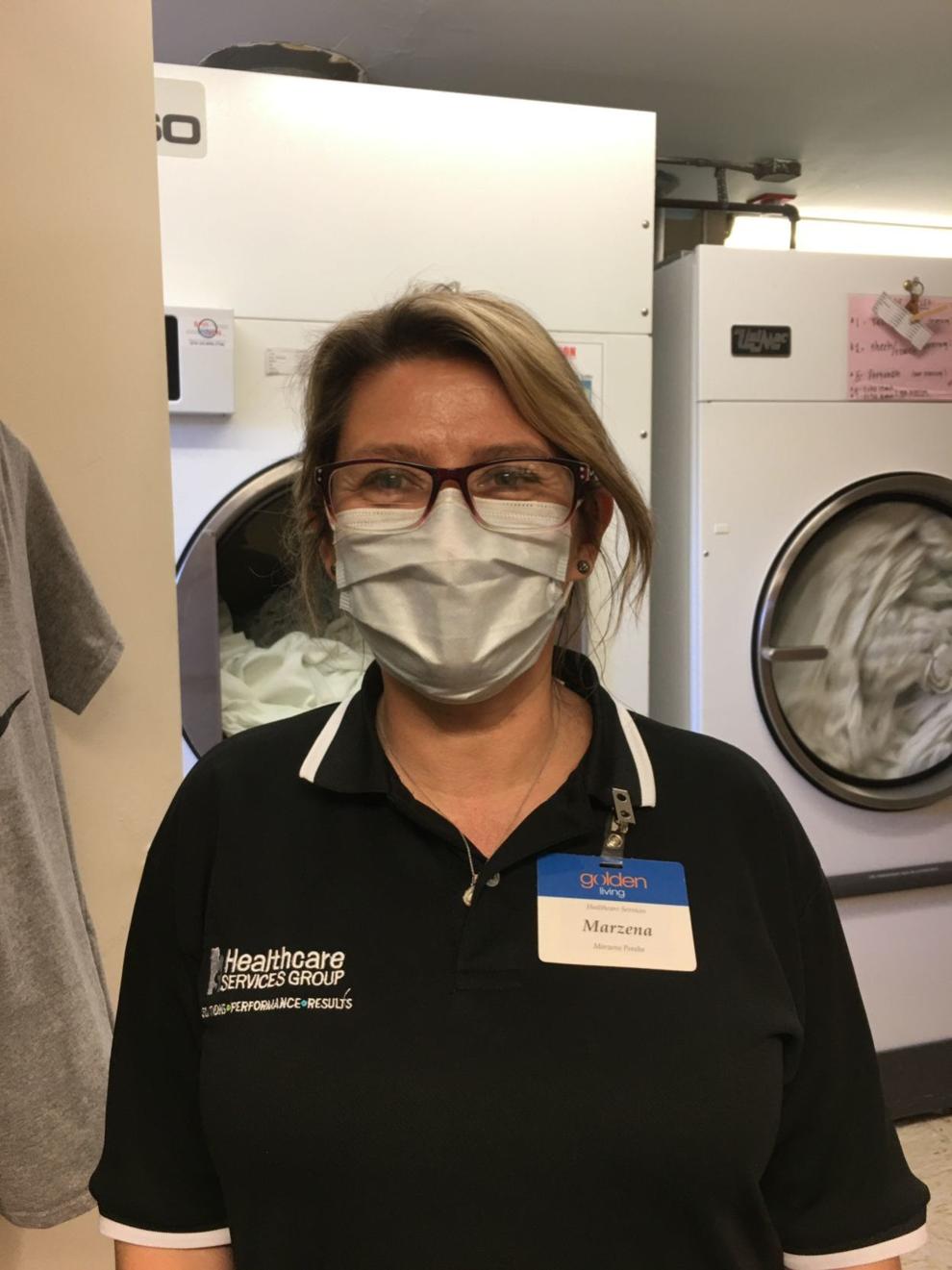 Jason Glisan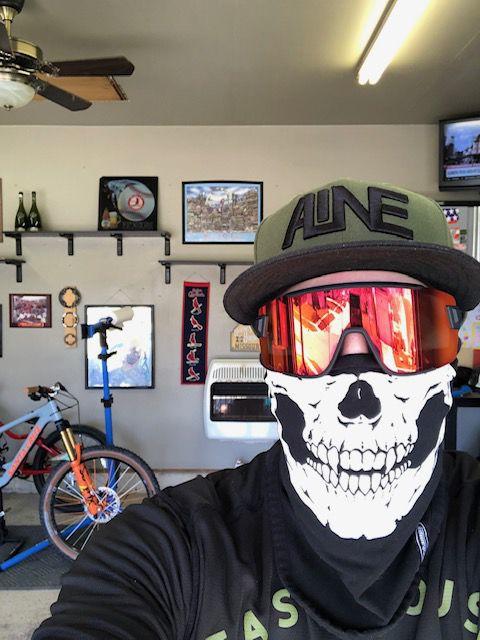 Antonio Uribe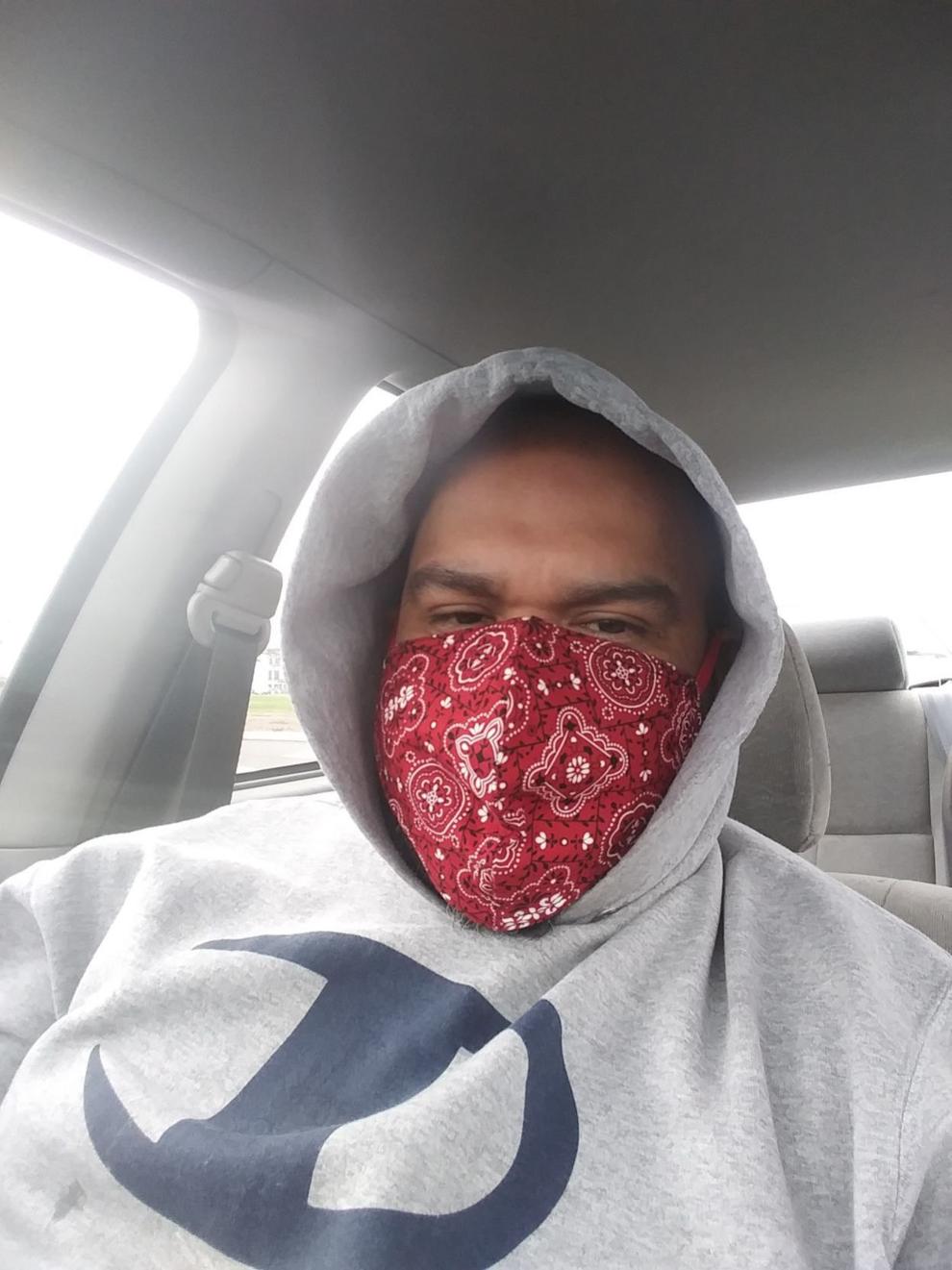 Nathan Donaldson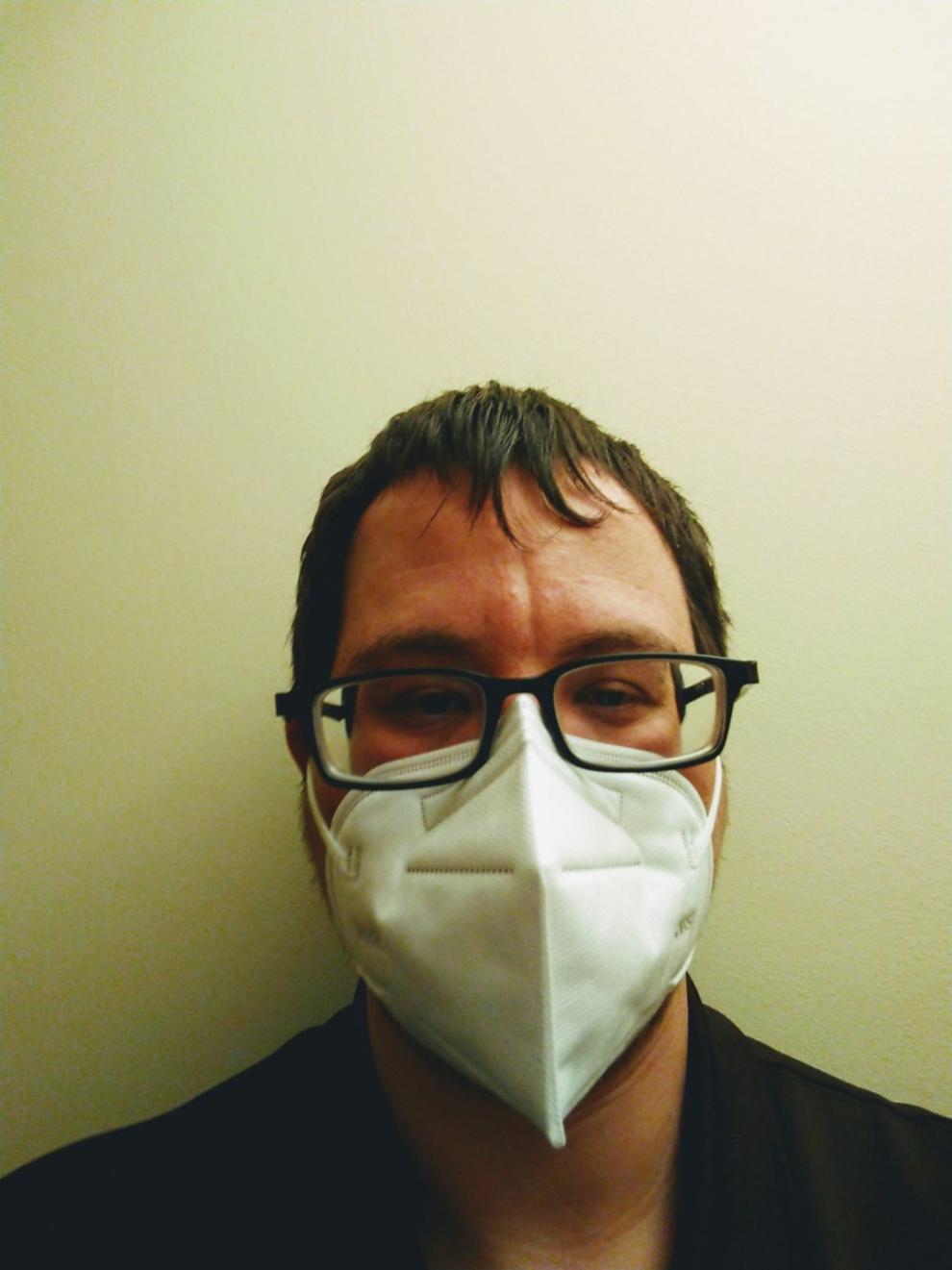 Pat Pullara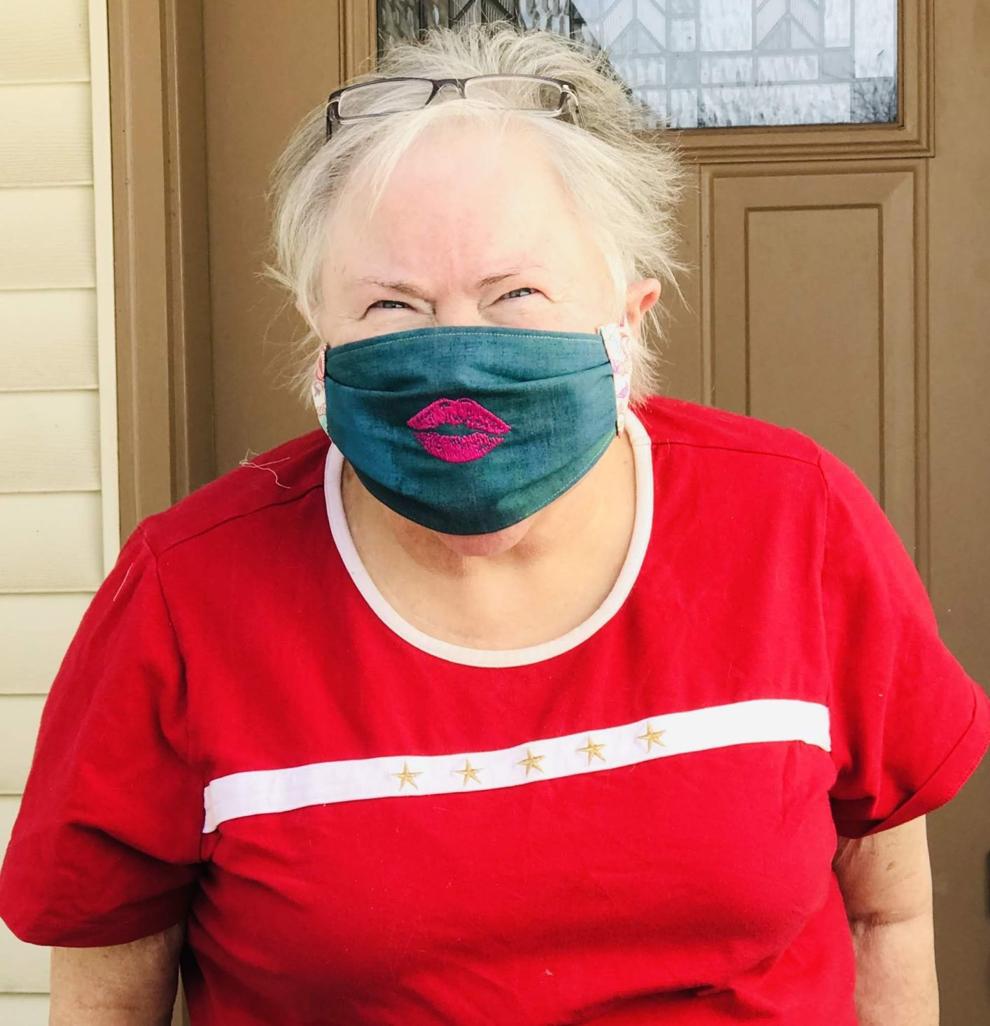 Harry Bielawski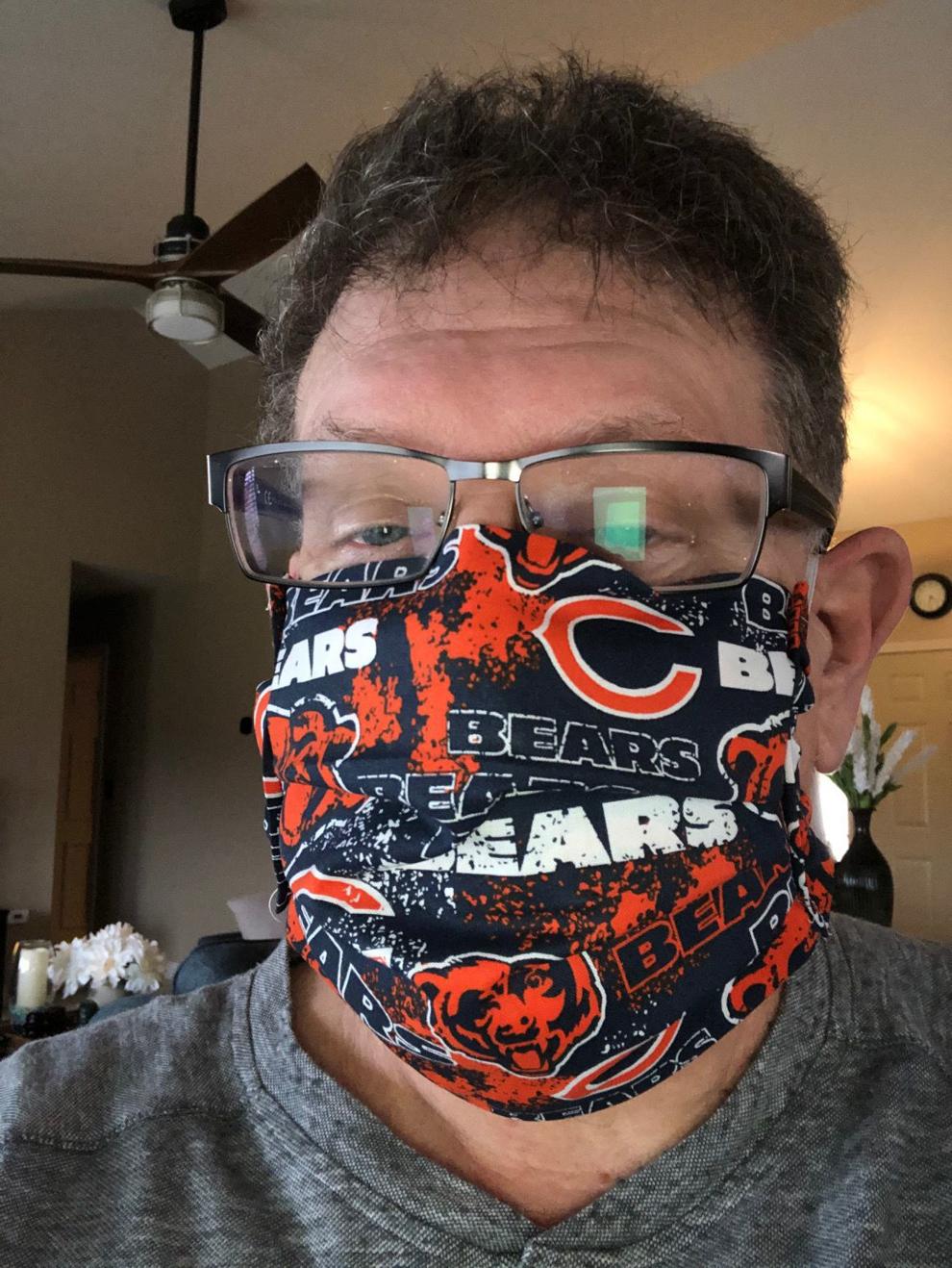 Jennifer Nadgerman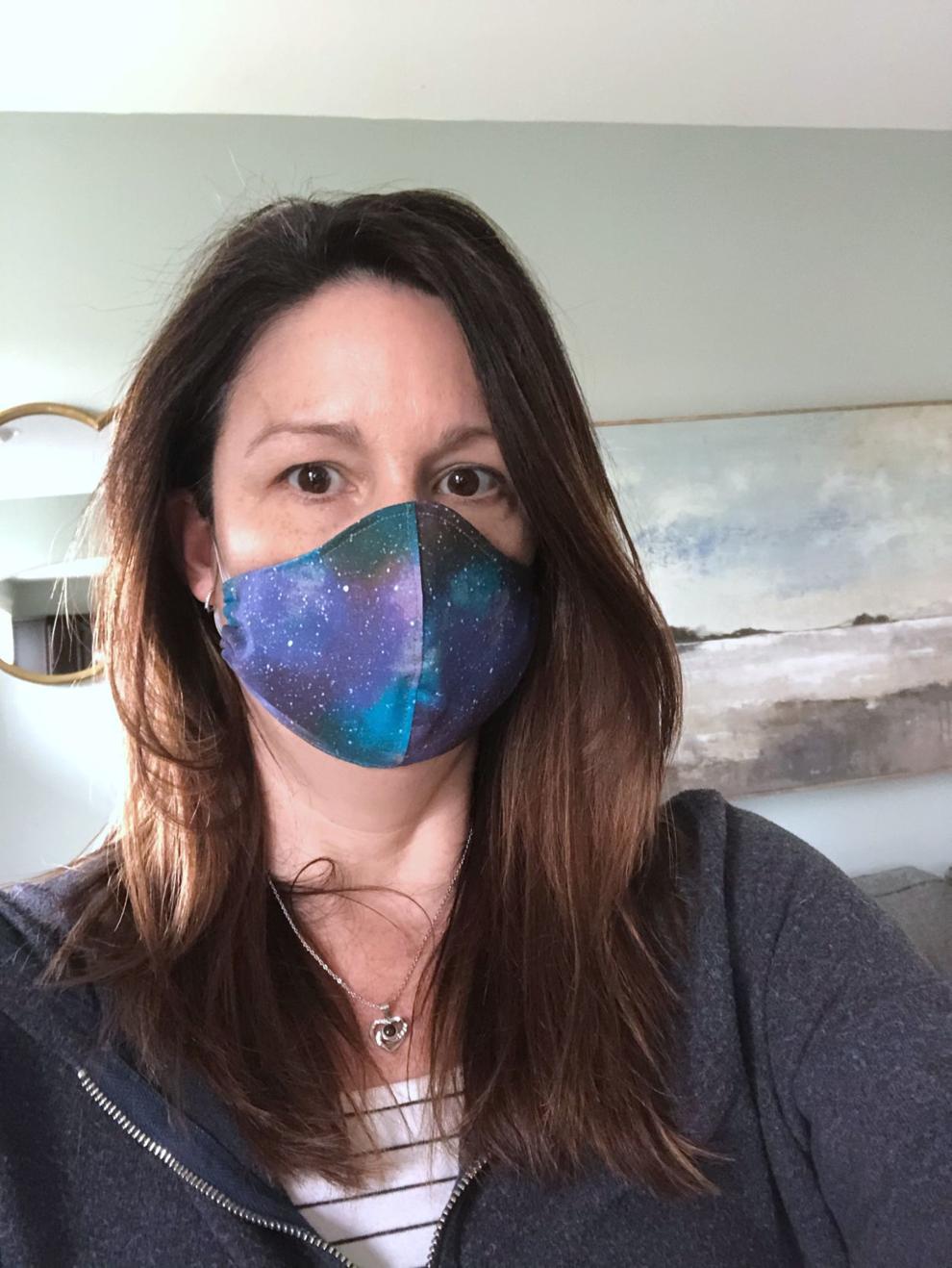 Cheryl Smith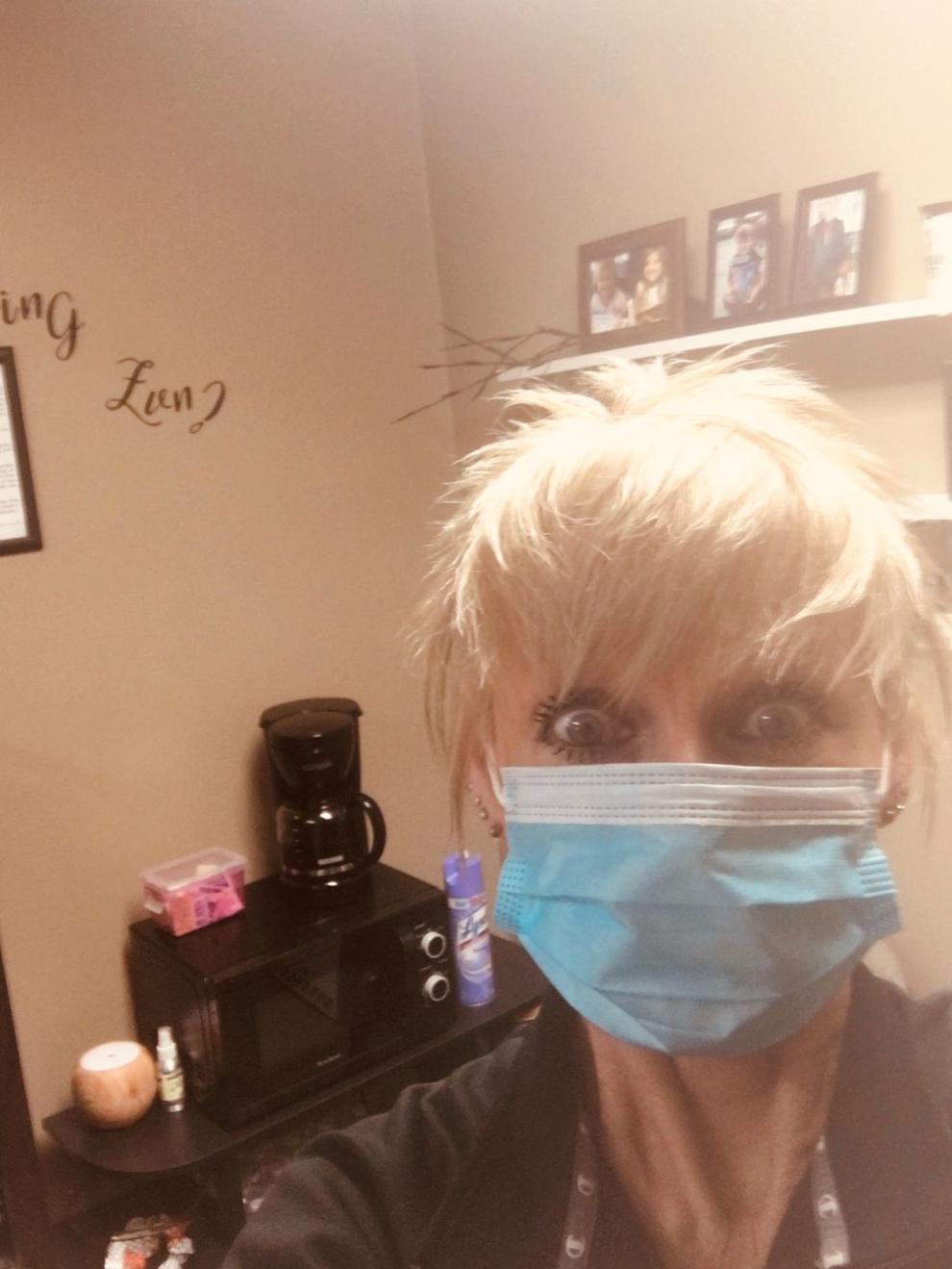 Jeannie Pritchard and Bob Frankovich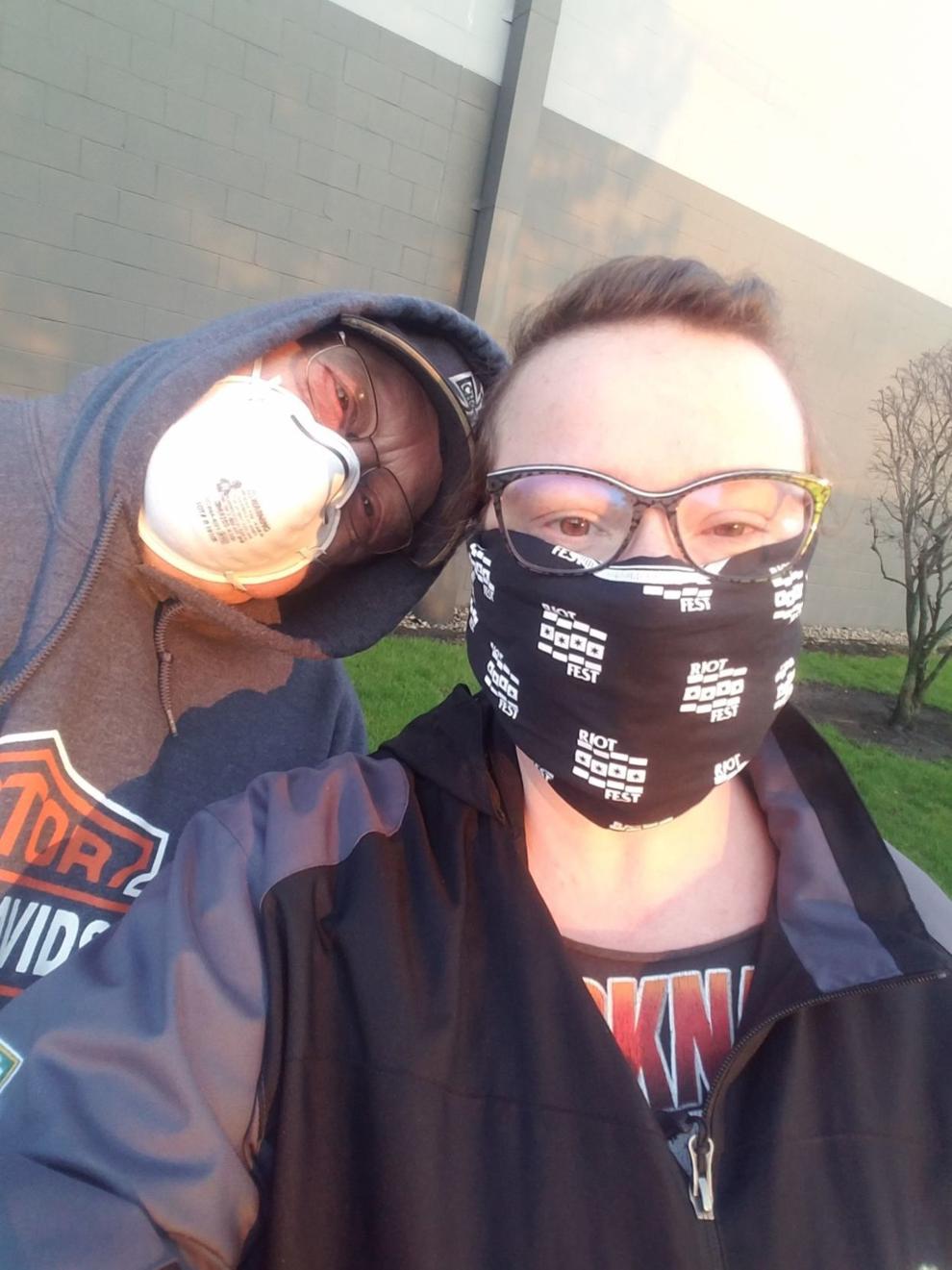 Elizabeth Castillo-Rivera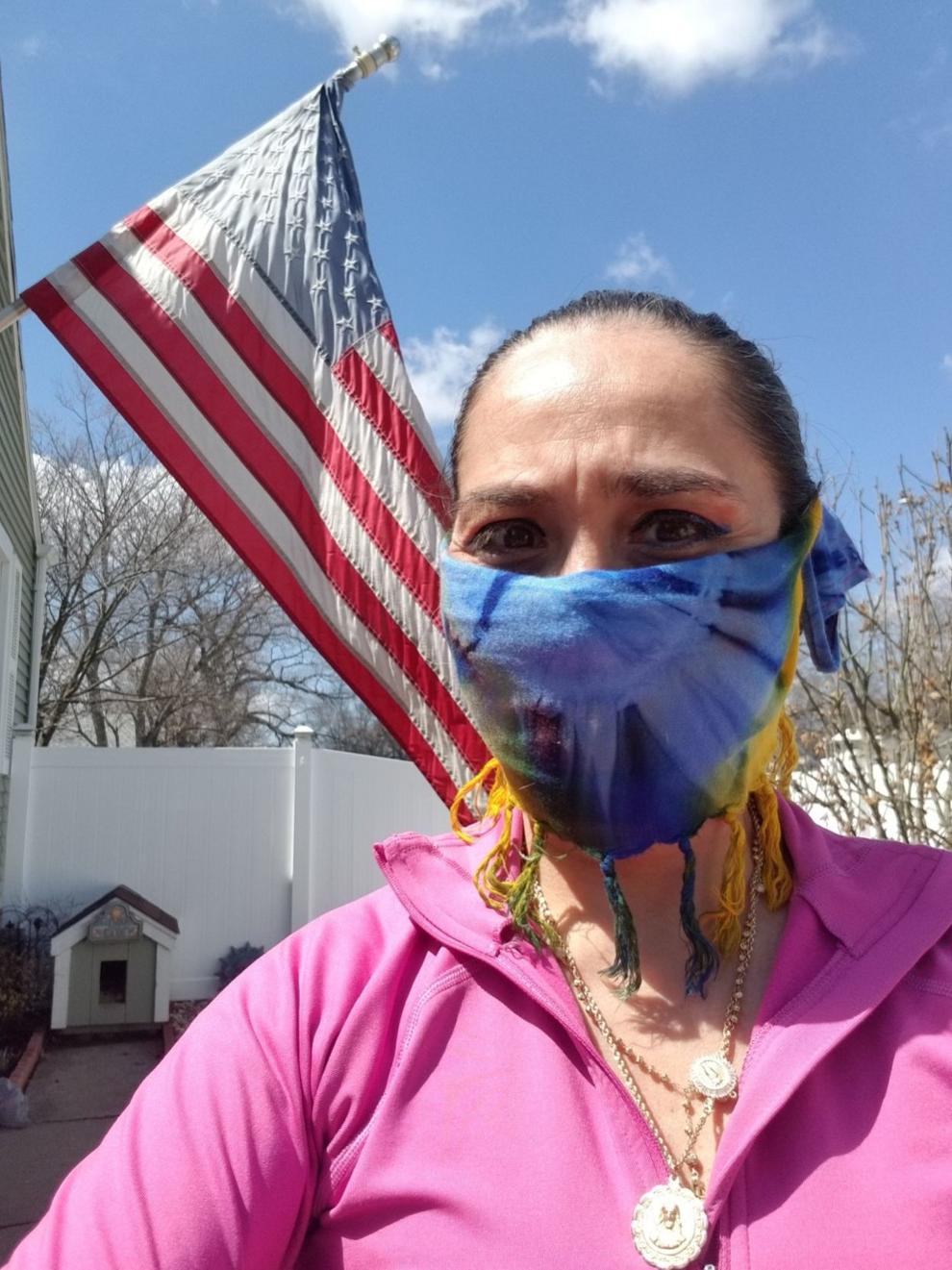 Antwoine Johnson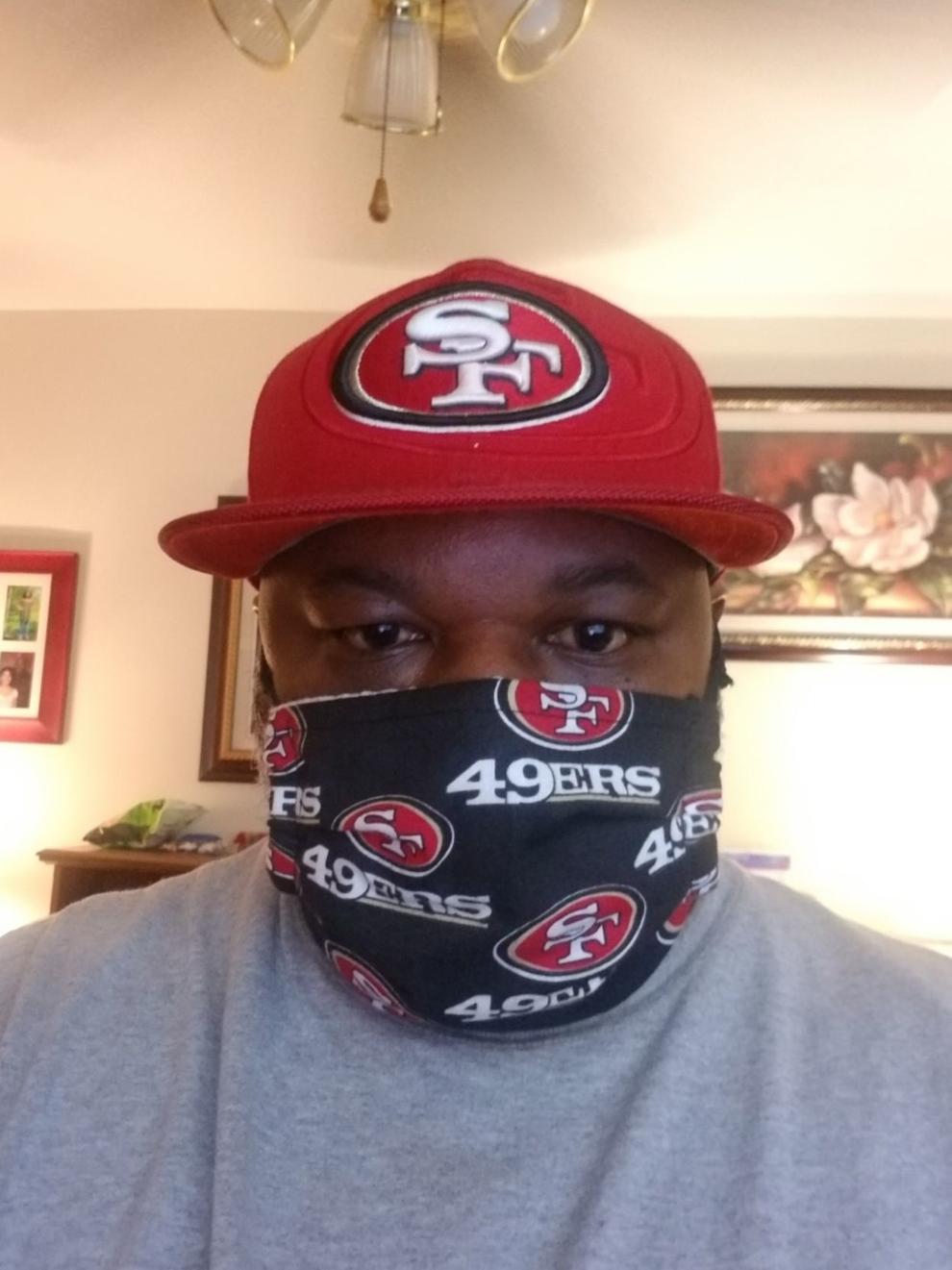 Richard Dvorscak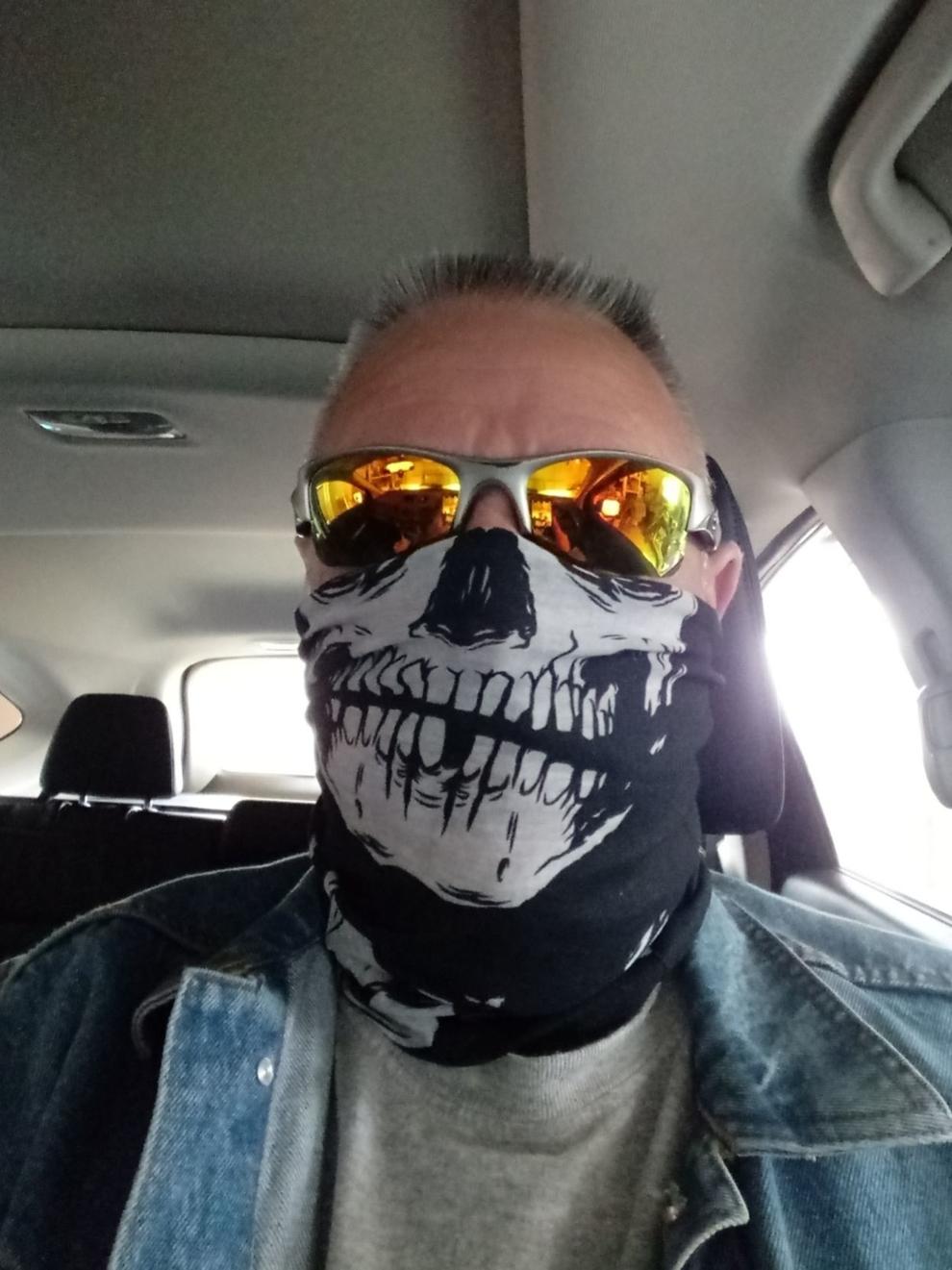 Mary Kerley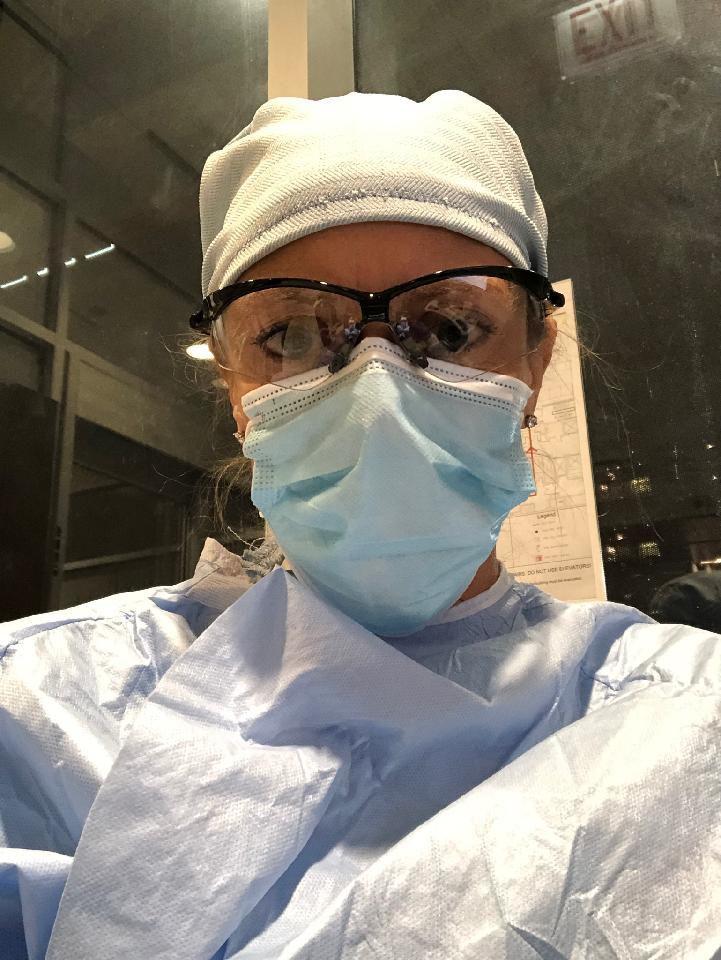 Joseph McCullough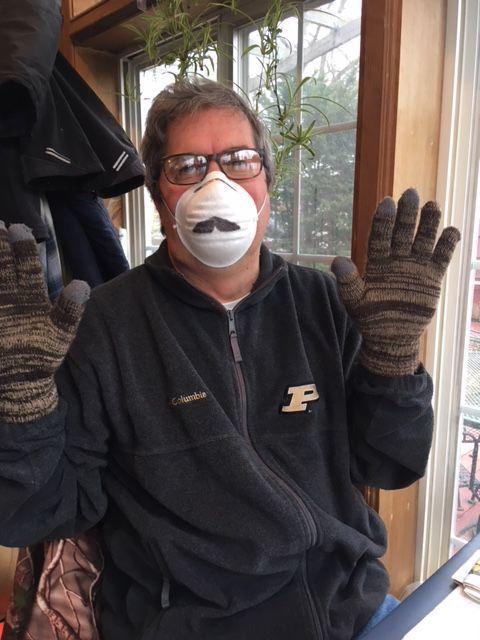 Tiffany Collins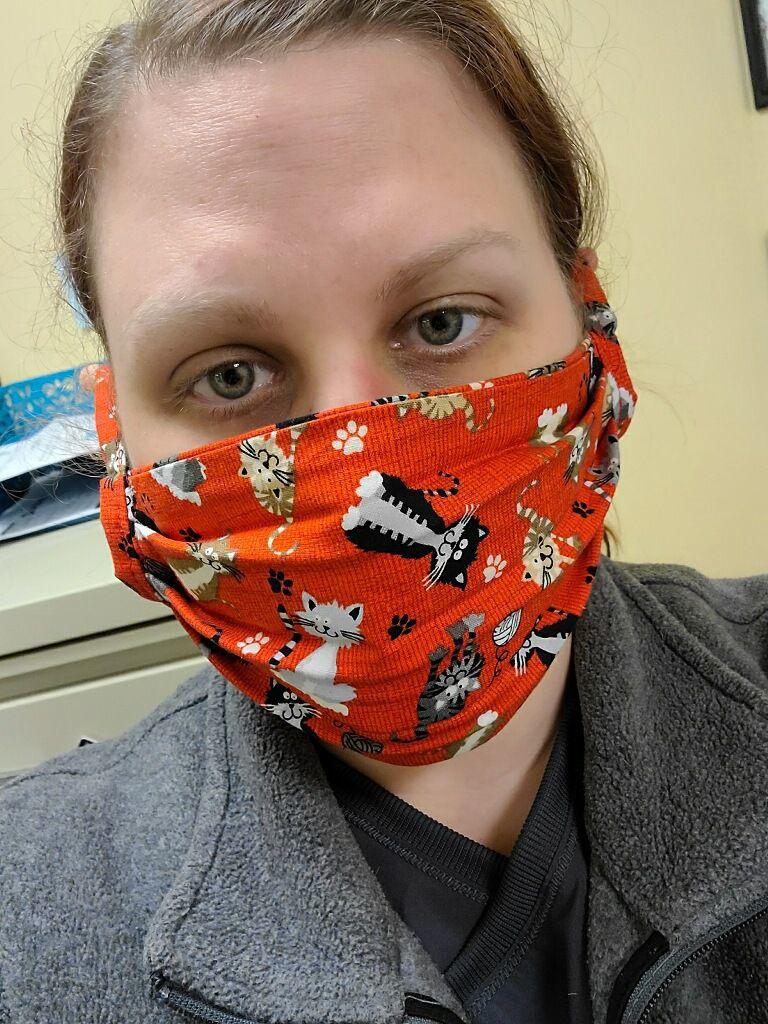 Susan El-Naggar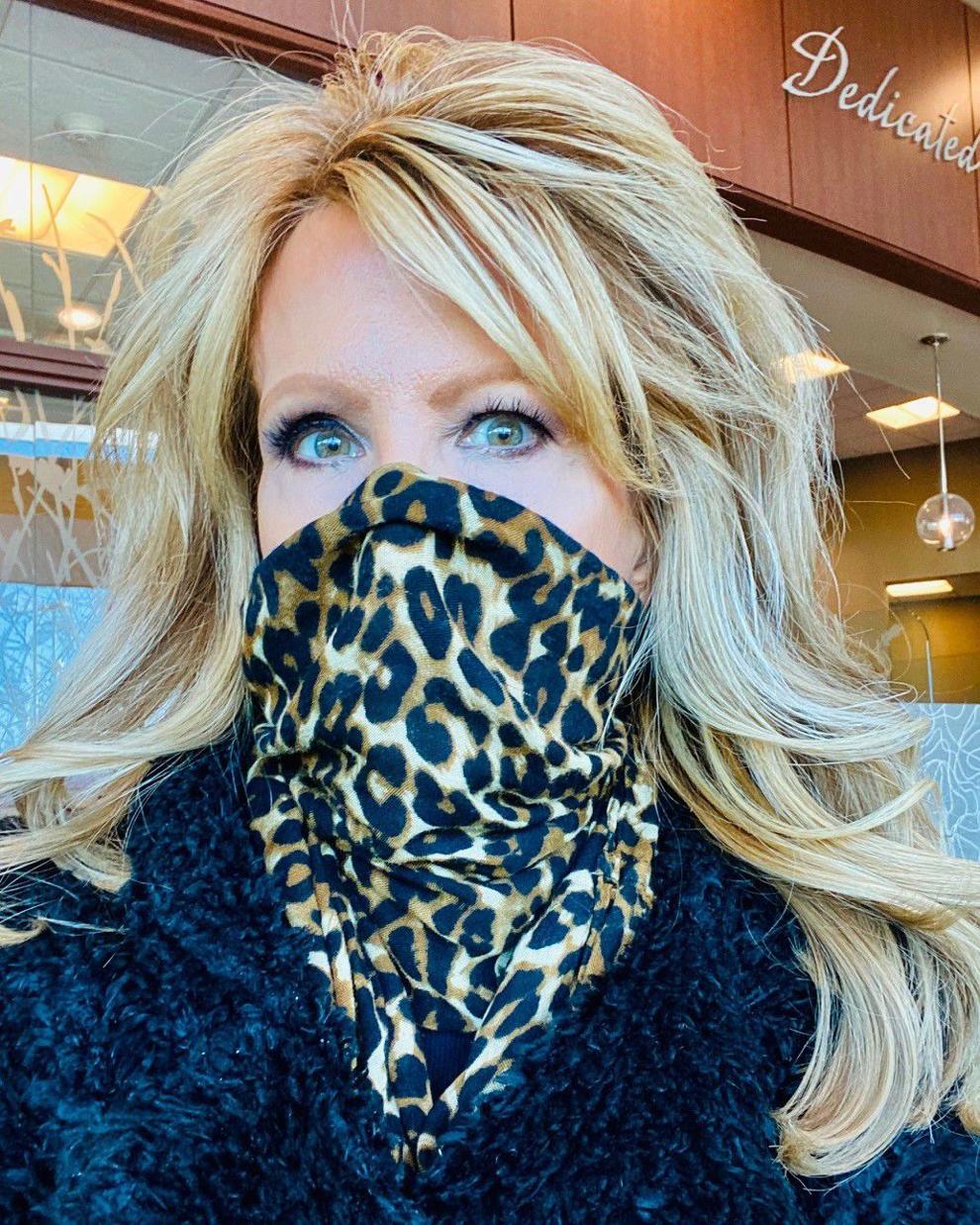 Debbie Walton Sexton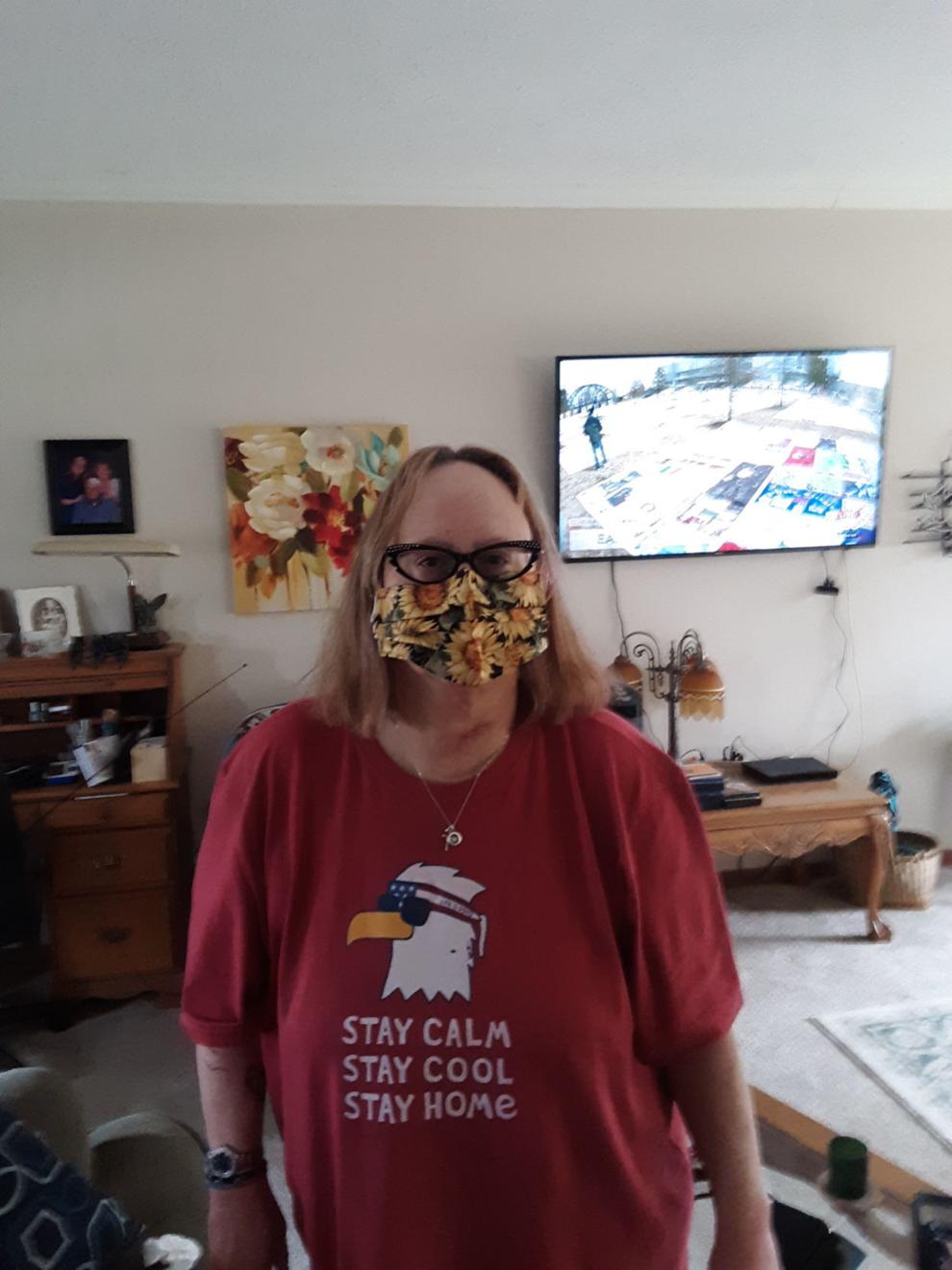 Danie Collins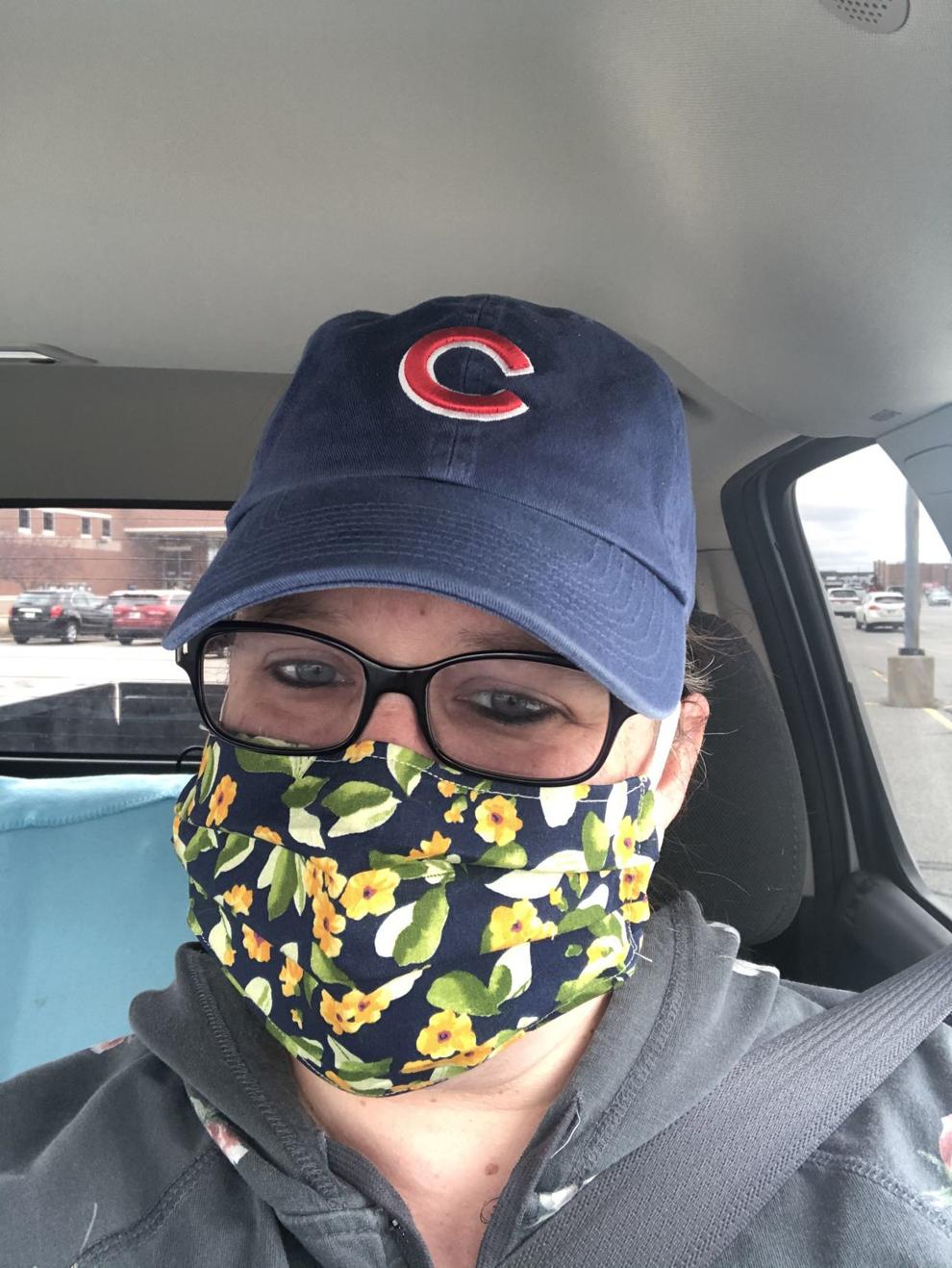 Beth Hobbs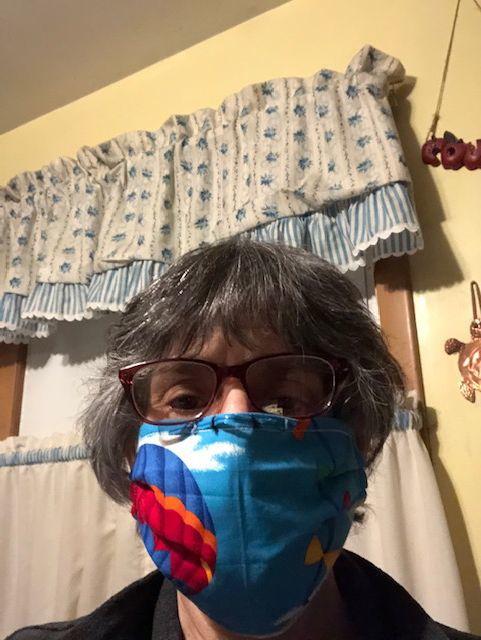 Natalie Ladd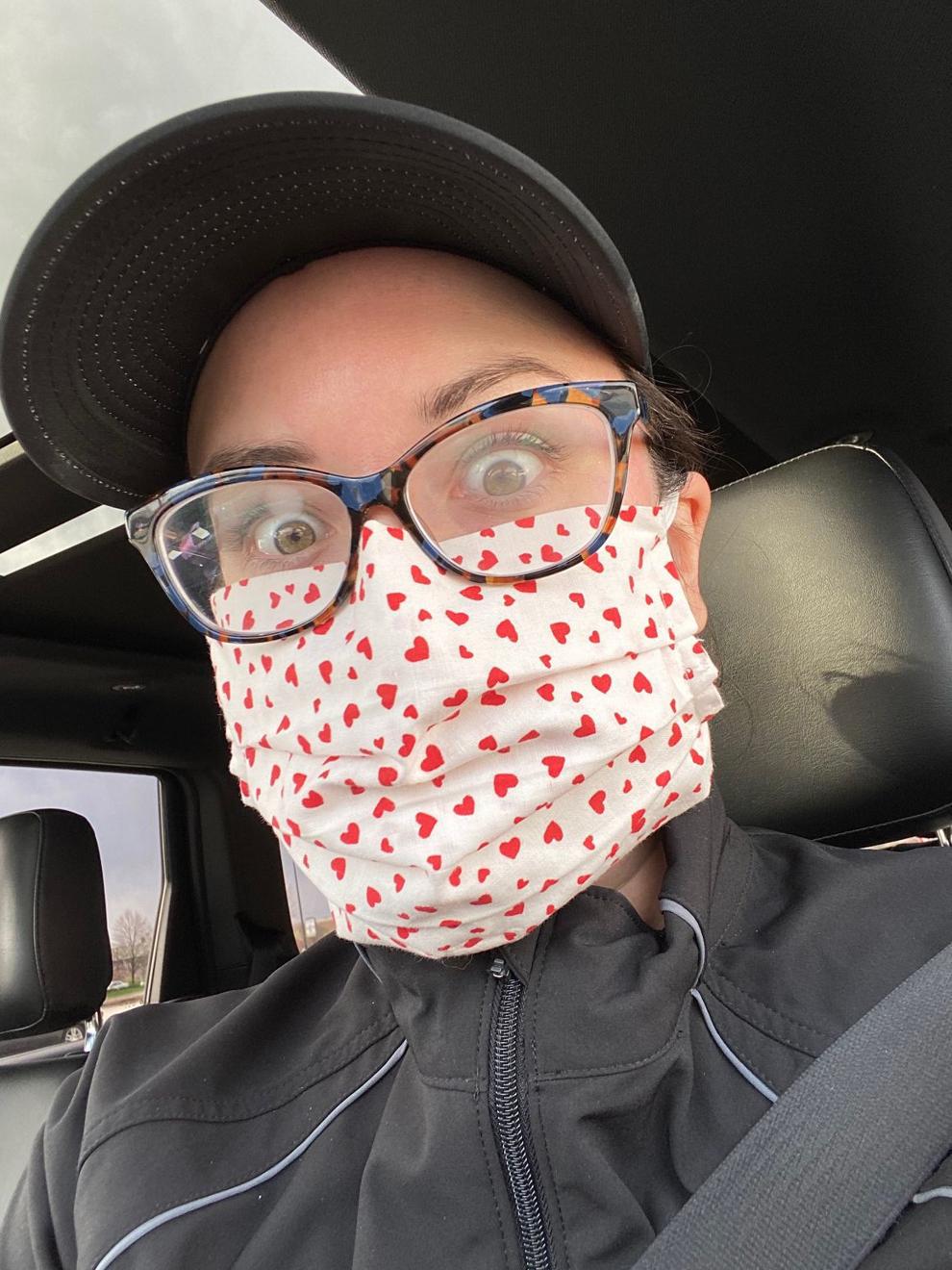 Troy and Jennifer McQuen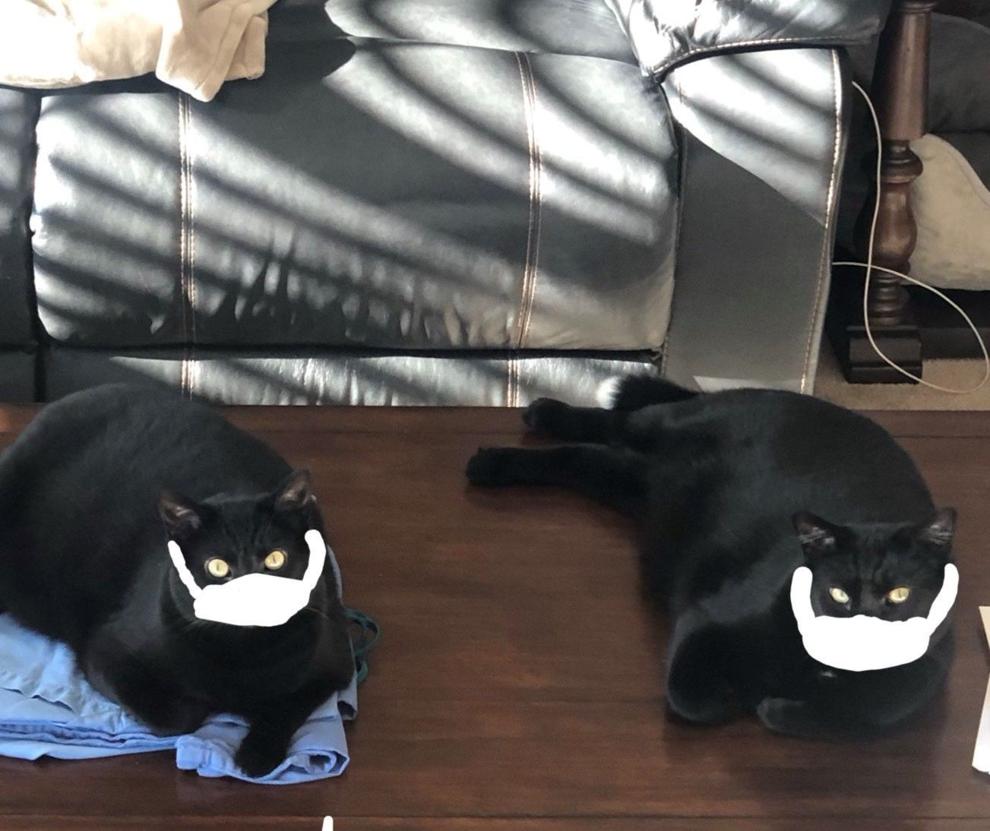 John Gescheidler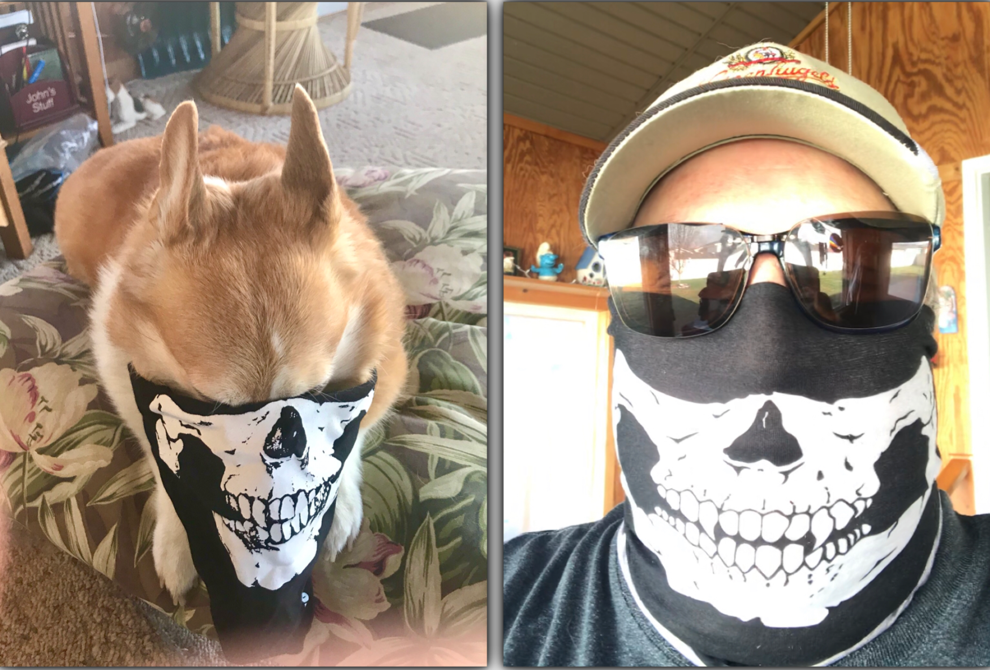 Jessica Trunk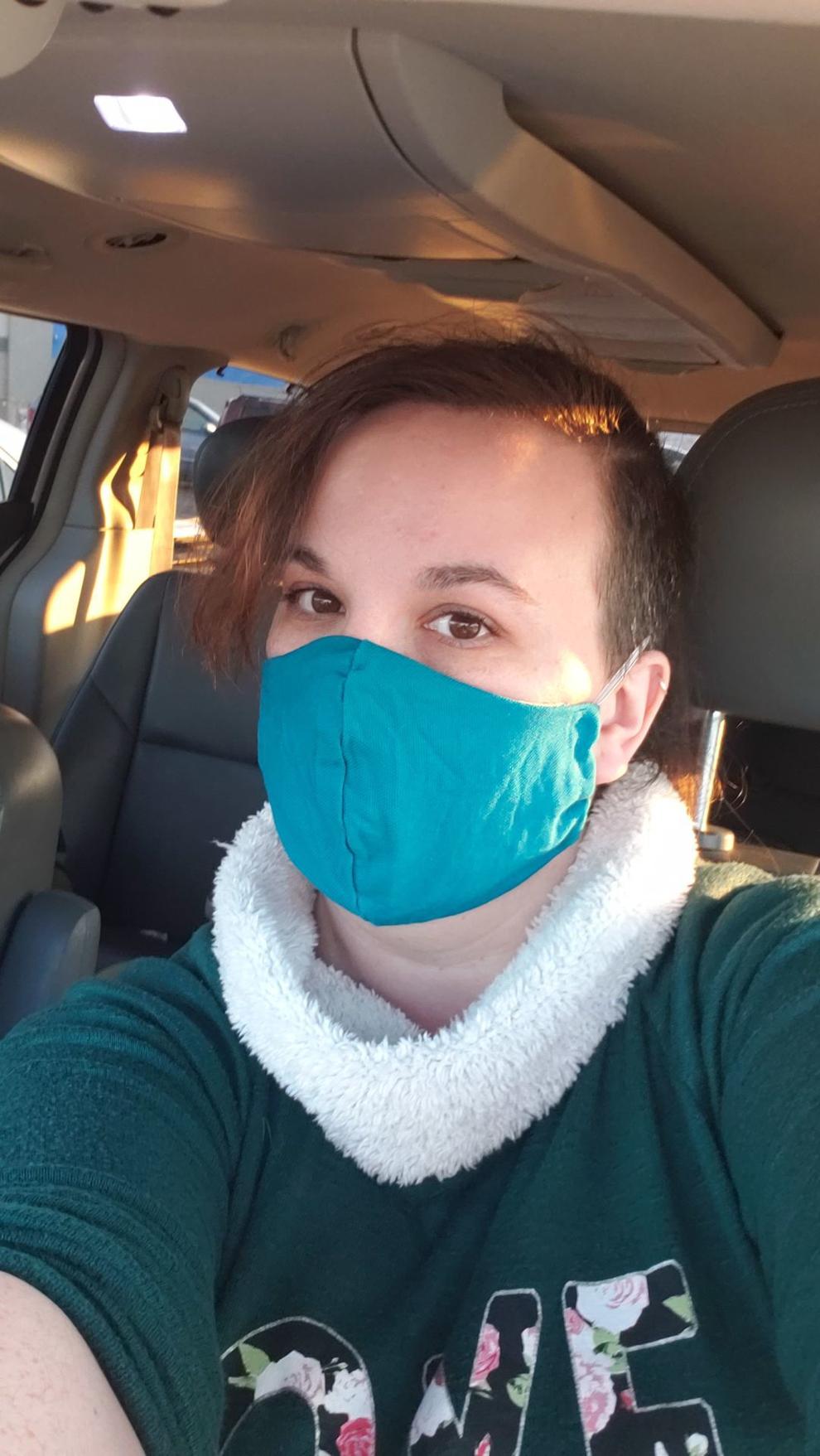 Speros Batistatos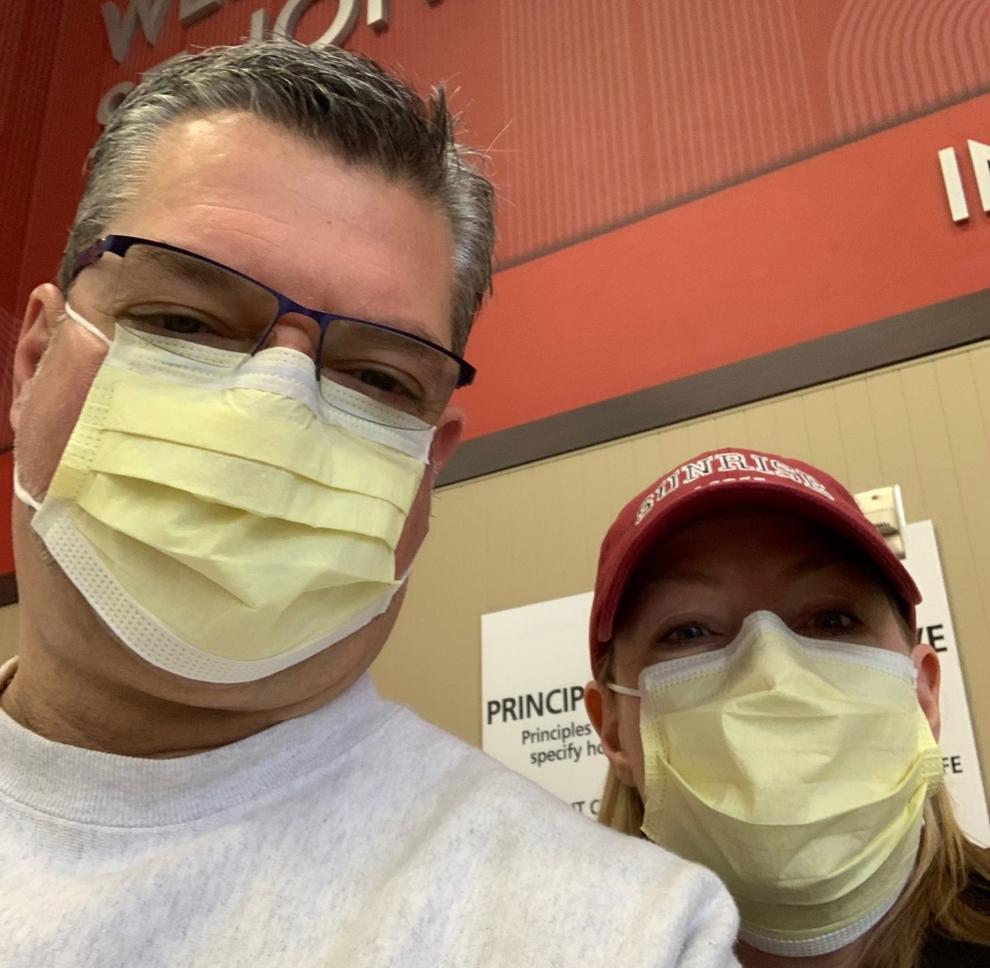 Chris and Teri Grotte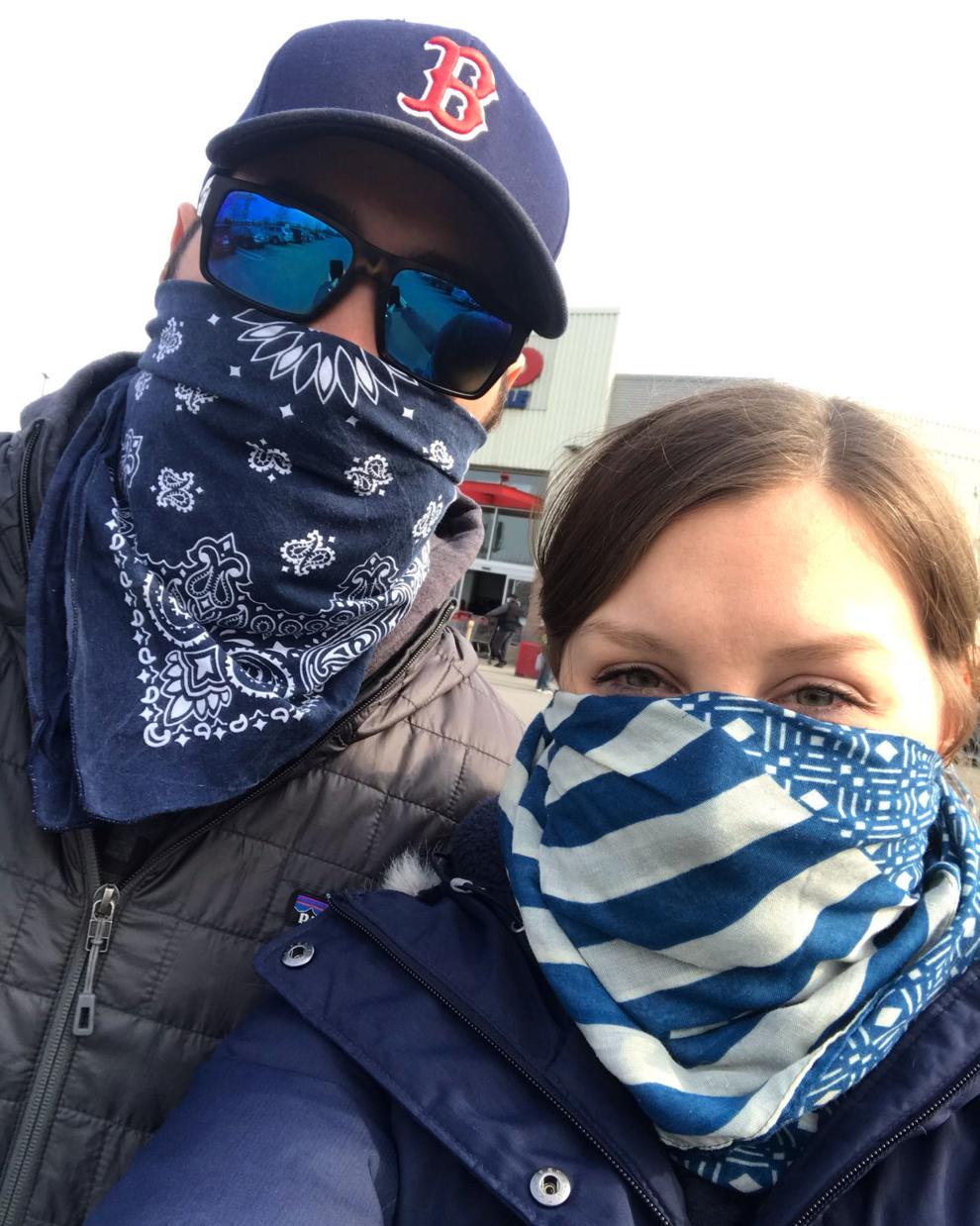 Sean and Kieran Harris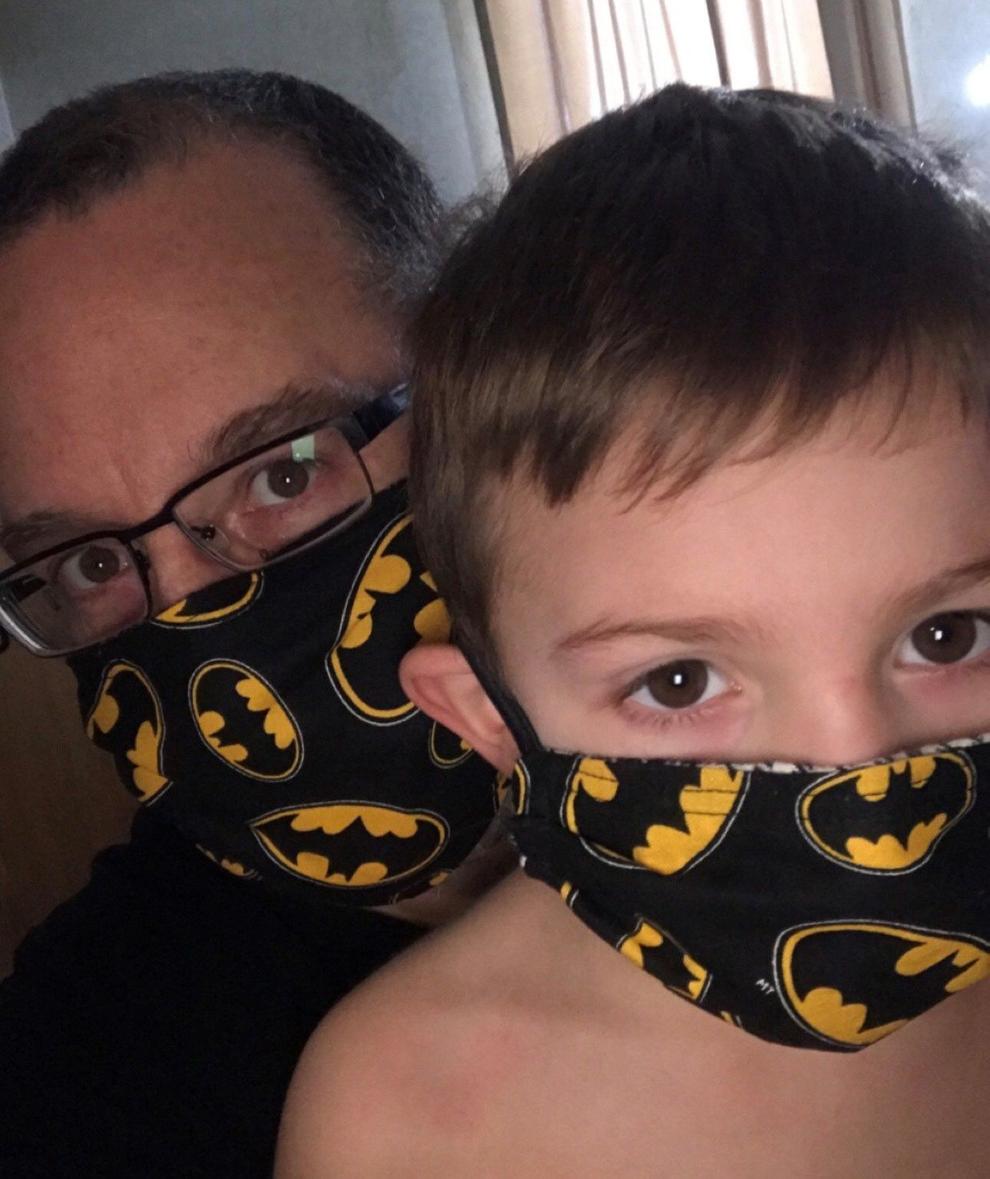 Archie Gallup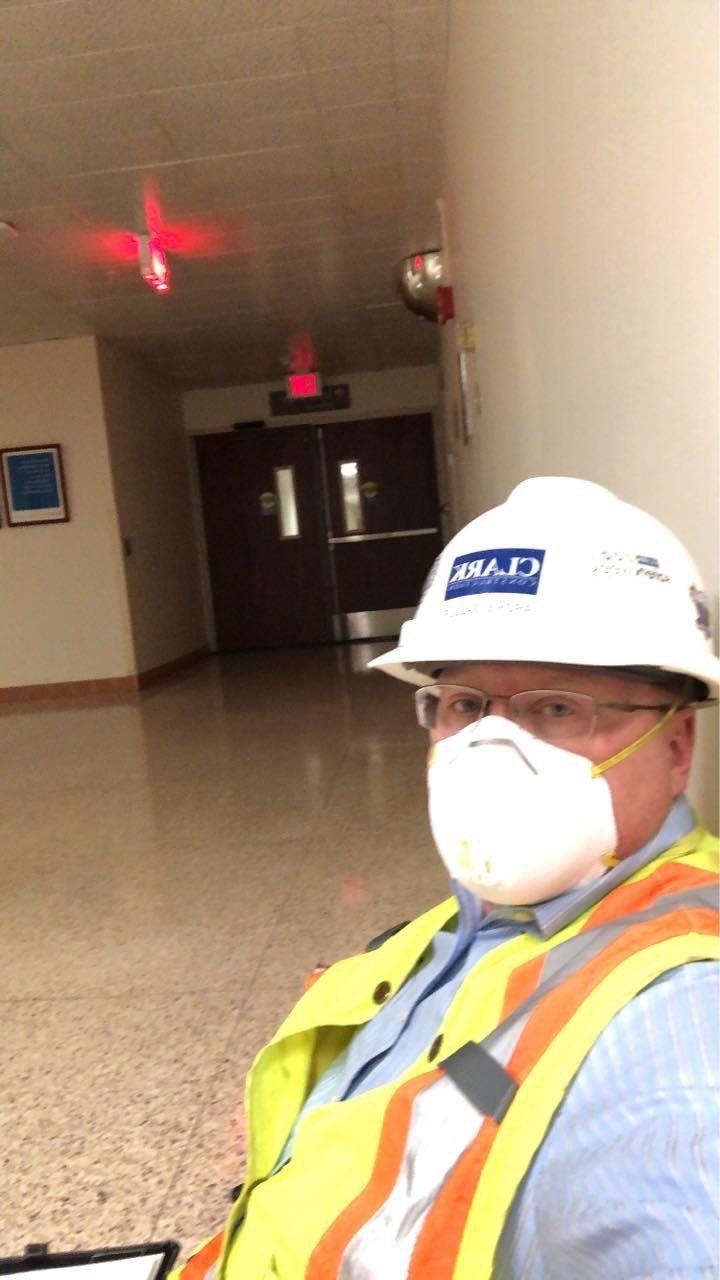 Tee Bettelyoun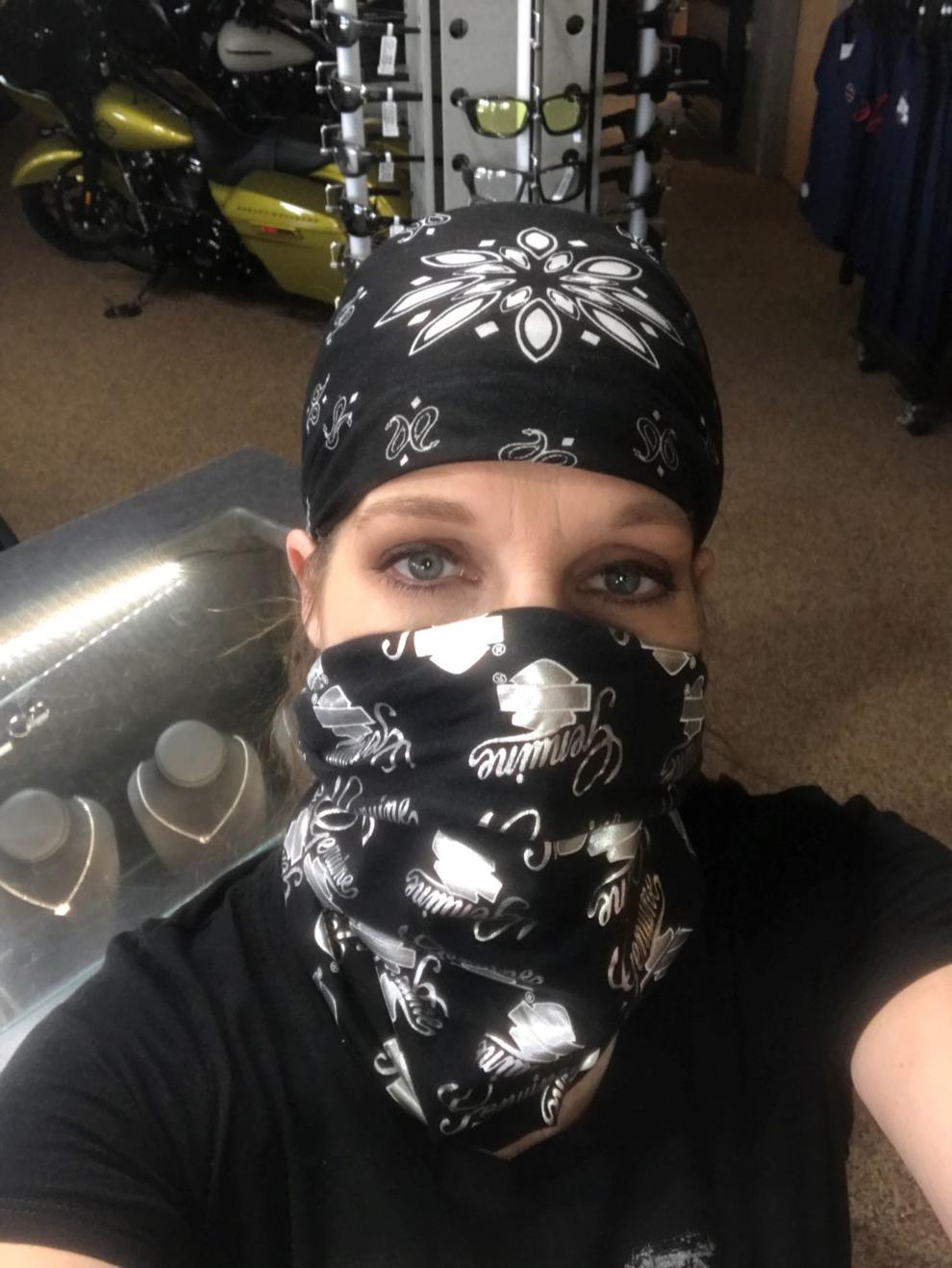 Christiana Howton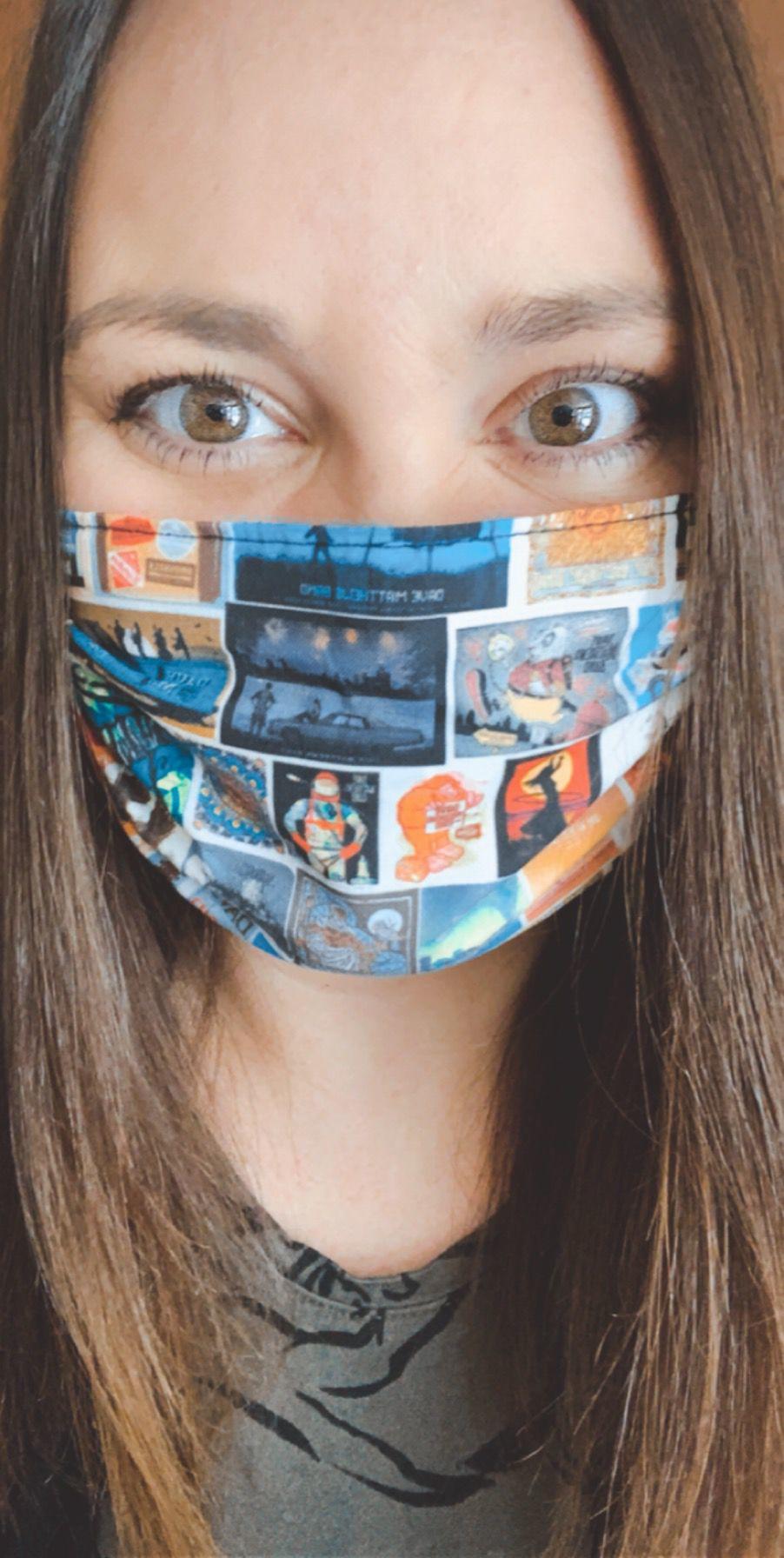 Orville Redenbacher statue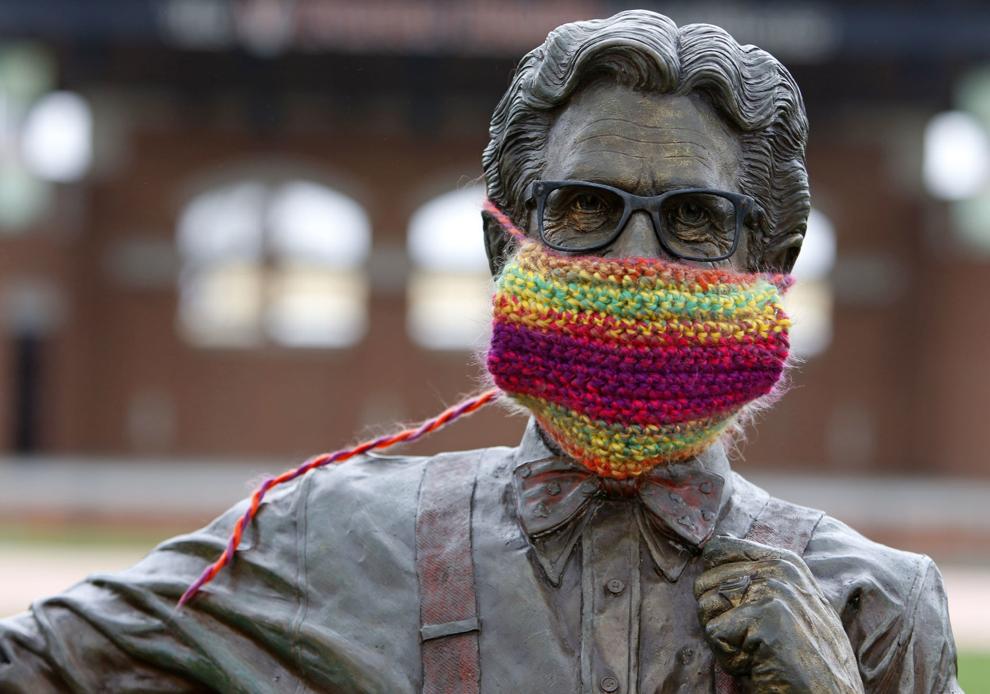 Masked benefactor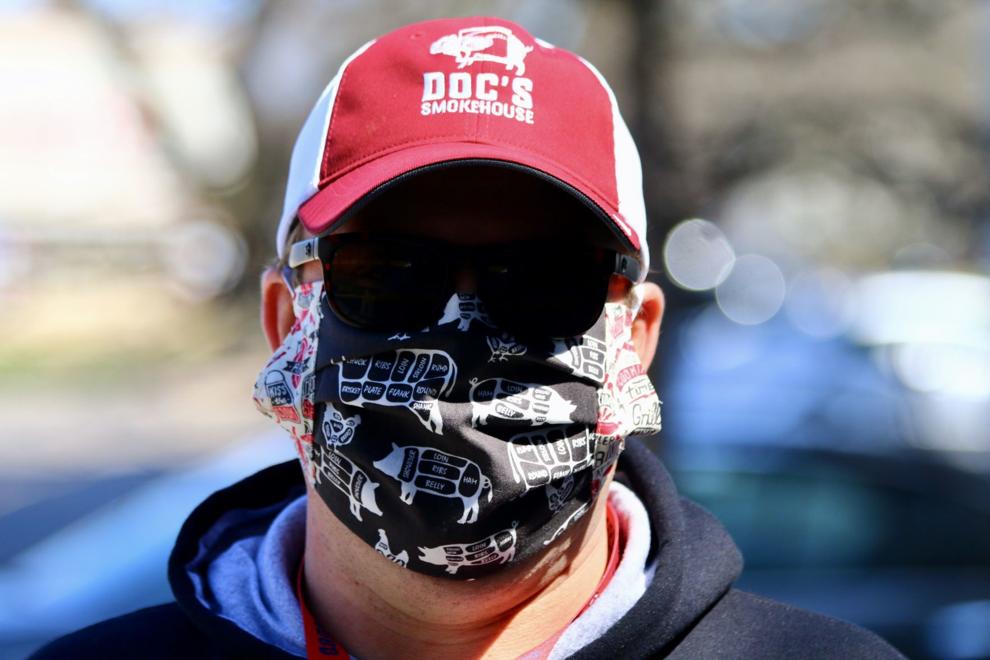 Gallery