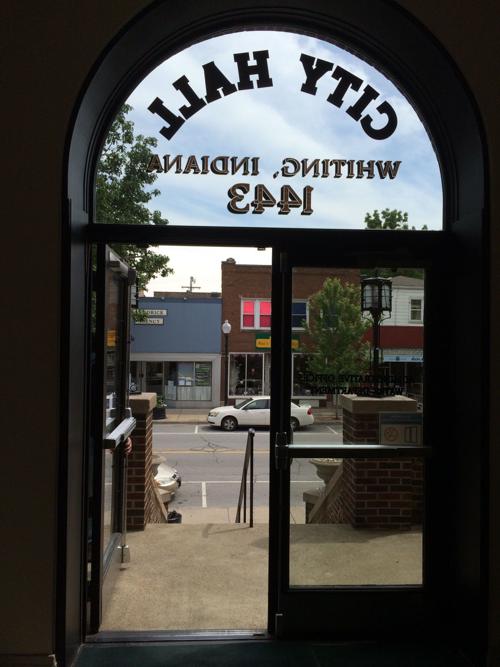 WHITING —The city is expected to soon become much quieter, as a long-anticipated whistle ban on trains is set to go into effect at 12:01 a.m. on Tuesday.
Mayor Joe Stahura made the announcement at a recent public forum held at the Mascot Hall of Fame, and joked that he would be sitting in a lawn chair with a bottle of champagne to mark the occasion.
"It's probably around five or six years when we first brought up the idea of going to a quiet zone," Stahura said.
He explained that a quiet zone is established when safety features are implemented at railroad crossings to allow railroads to stop blowing their horns.
Stahura said about 100 trains pass through the city daily and each blow their horns four times at Front Street and four times at 117th Street.
CSX, Norfolk Southern and Canadian National are the three railroads that travel through the city.
He said potential developers often inquire about the city's train situation.
Stahura said the initial finding was that it would cost $2.5 million to establish the quiet zone, but that after doing research and hiring consultants, the number dropped to about $1 million.
But Stahura cautioned that train horns are not likely to go away completely.
He said the railroads have told the city it will probably take two months for every engineer to understand they don't have to blow their horns.
"Any railroad engineer who feels that there's a safety situation has the right to blow those horns at any time," Stahura said. "So there will be times when you'll still hear the horns even though there's a quiet zone, or a whistle ban."
Stahura said there have been two very serious accidents at the 117th Street crossing over the last year and a half and those reduced the city's safety quotient.
"So now we're at a razor-thin measure that additional accidents could put the quiet zone in jeopardy," Stahura said.
Stahura said he has instructed the police to have zero tolerance with those who go across railroad gates and video cameras will be installed at both crossings to catch violators.
In other city news, Stahura addressed the recent closing of the Chase Bank branch at 1149 119th St. 
He said Chase is closing multiple properties across the county and the Whiting branch was to be merged with a Chase location on Calumet Avenue in Hammond.
Stahura said Chase owns the building on 119th Street and it will be put up for sale following an appraisal.
"They have committed to me to at least let the city have the first right of refusal on the property," Stahura said.
He said multiple parties have already called the city about the building's availability.
"A perfect use is another bank, honestly," Stahura said. "And I do have another bank that wants to come into town."
He said other possibilities for the location include a city museum or a restaurant.
"I just feel it's best that the city have a say in who goes there, and not just the highest bidder," Stahura said.
Be the first to know
Get local news delivered to your inbox!