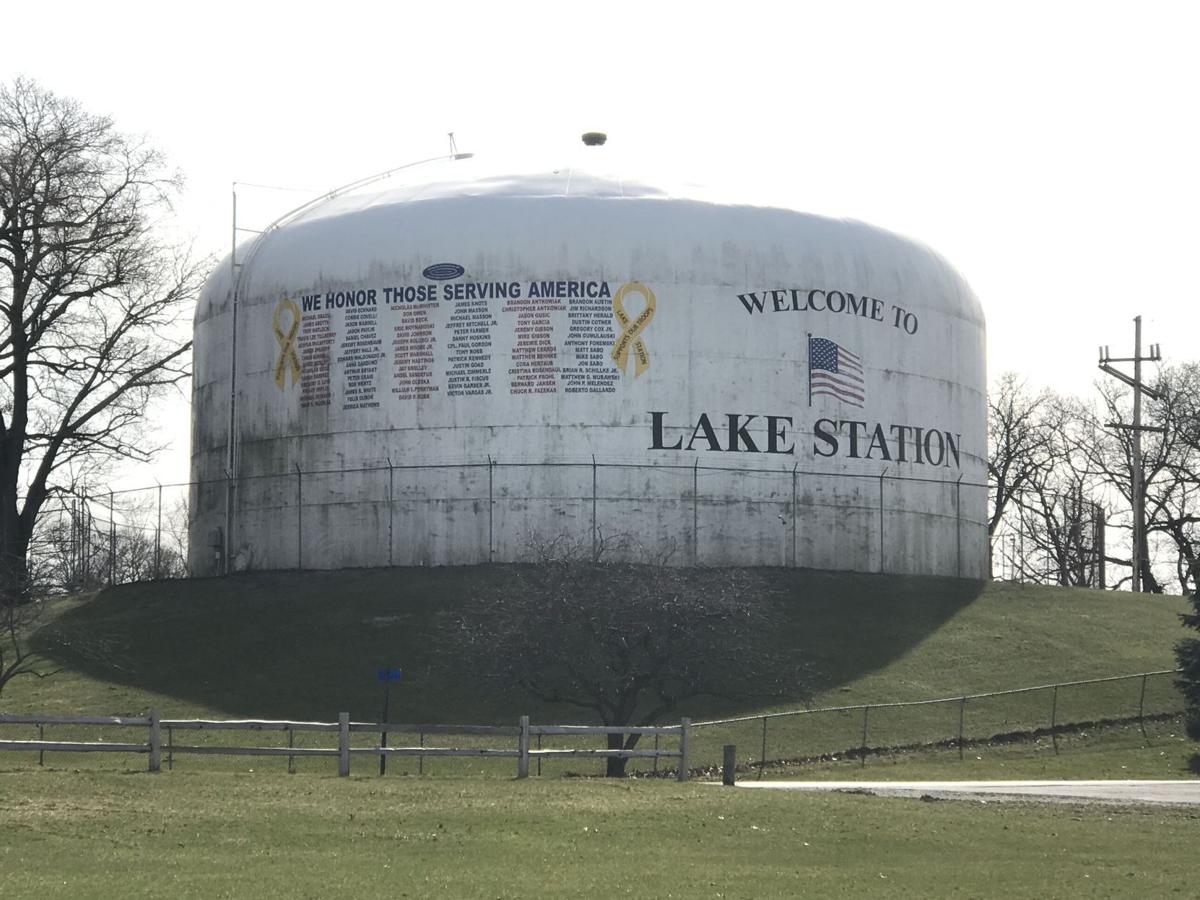 LAKE STATION — A leaking roof at Fire Station No. 2 has caused a mold issue that has caused the facility to primarily be used for storage.
Fire Chief Chuck Fazekas said the roof problems started during the past administration. There had been repairs done at the facility near Liverpool Road and State Street, but the city stopped completing them in 2015.
Fazekas said fire personnel later started noticing mold on the walls. Near the end of 2015, the department approached Dewey Lemley, who was serving as interim mayor at the time.
Fazekas said it was determined then to move out of the facility and operate the department solely out of the main fire station near City Hall.
Although the department is down to one functioning station, it hasn't affected response times in the community, Fazekas said.
The status of Station No. 2 was brought into question during a recent City Council meeting with Vic Vargas, a former city EMS employee, telling the council he has seen firefighters in the facility.
Vargas was concerned about people getting sick form the mold. 
Fazekas said water has been shut off to Station No. 2, but the building is still being heated. He said Lake Station uses the facility to store seasonal equipment and other items, such as the first motorized fire engine the city purchased. The building also holds bunker gear and hoses no longer used by the department until Lake Station can dispose of them.
Fazekas said the building typically doesn't have people inside of it. When it's necessary for firefighters to enter the building to gather equipment, they wear masks to protect them from the mold, he said. The equipment removed from there also is cleaned before being used by the department.
Inside the station, there is insulation falling where water has damaged it. There also are wooden beams that appear to have mold on them and water spots left on drop ceilings and other areas.
Fazekas said being down to one station isn't an ideal situation, and he has spoken to Mayor Christopher Anderson about the matter.
They said they are exploring the possibility of renovating the existing station or creating a new one to serve that area of the city, but there hasn't been much progress with either of those possibilities because of the municipality's financial struggles.
Fazekas said if the City Council decides to sell Lake Station's water utility, some proceeds received through the sale could be used to address Station No. 2.
Indiana American Water Co. has offered nearly $20.7 million for the department. The council hasn't yet decided how it will handle the proposed sale and is currently contemplating a possible counteroffer.