The gunshot victim was transported to a trauma hospital and his condition is unknown. 
The city of Lake Station is closing City Hall to the public until further notice and canceling all public meetings in response to the growing …
While troopers were in the westbound lanes of I-80 protecting a construction zone, they were alerted of the reckless driver approaching the ar…
At this time, it was unknown if there was loss of cargo, as it is troopers' hopes the corn has not spilled onto the road. 
Lake Station's trick-or-treating still will take place from 5-8 p.m. Saturday. The park event cancellation comes nearly a week after the mayor…
The mayor announced he will work from home while he recovers but has transferred some responsibilities to City Hall for the time being.
A 21-year-old Portage man was fleeing police before crashing into the rear of a semitrailer truck and dying as a result of his injuries, police said.
Tyrone, a 9-year-old African grey parrot, has been missing since March 28. 
The Lake Station teen was shot around 2 a.m. Saturday in Highland, police said.
"We have nothing at this point," police said.
Lake Station Community Schools is looking for a new school board member. If you live in Lake Station, here's how you can apply.
Instead of dreams of dancing sugar plums, Haunted Hills Hospital is conjuring up nightmares before Christmas this season with a gang of ghastl…
LAKE STATION — Taeylor Holliday isn't your typical teenager.
LAKE STATION — Johnson's Fish & Shrimp is celebrating more than 70 years of serving seafood to local residents, who for generations have c…
Federal prosecutors are recommending a Lake Station woman serve a 57-month prison sentence followed by one year of supervised release Wednesda…
An allegedly high-ranking member of the Glen Park Affiliates street gang in Gary is facing charges of felony possession of a firearm.
GARY | A homicide suspect who walked out of an Illinois hospital earlier this year without police apprehension turned himself in Monday to loc…
GARY | A body found this week in Gary was identified Thursday as a Lake Station woman.
CROWN POINT | The Lake County Council disconnected a call by four towns refusing to join the E-911 consolidation unless they first get more co…
Two local superintendents have joined the ranks of those retiring this year.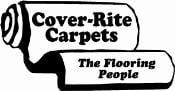 Cover-Rite Carpet & Design Center

Midwest Express Clinic / Crown Point
CROWN POINT | Lake County Commissioner Roosevelt Allen Jr. knows he's in a fight.
LAKE STATION | You would expect Bill Taylor to have set up a powerlifting gym in his own garage.
HAMMOND | The public will not be allowed to view the pretrial bond report on indicted Lake Station Mayor Keith Soderquist.
CROWN POINT | Convicted by a jury in March of involuntary manslaughter in the death of his wife in 2012, Troy Shawn Meyers, 46, received a pri…
HAMMOND | Lake Station's mayor, his wife and his stepdaughter entered a Hammond federal courtroom in shackles Thursday, all three pleading not…
LAKE STATION | An 11-count federal indictment filed Wednesday alleges Mayor Keith Soderquist and his wife, Deborah Soderquist, improperly used…
When Larry Klein, former chief operating officer of the Lake County Parks and Recreation Department, retired this year after 42 years of servi…