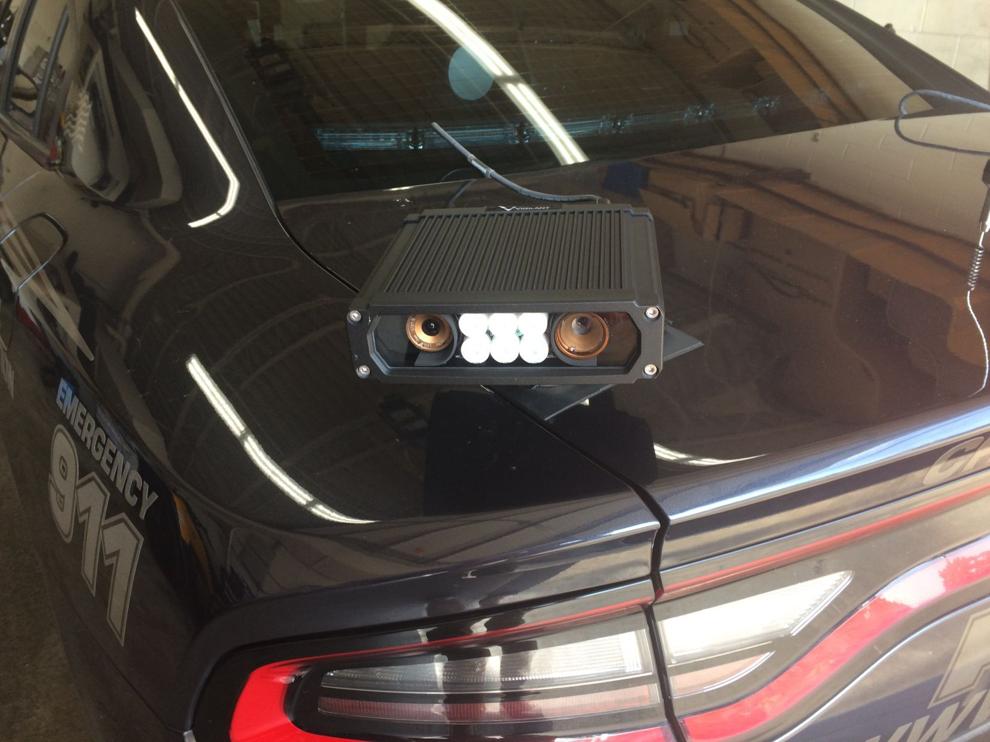 GRIFFITH — Photos of vehicles, accompanied by an close-up of their license plates, popped up one after another on Officer Al Tharp's in-car computer screen as he drove through town.
The license plate reader technology installed in his patrol car emits an audible alert each time it detects a license plate that could be linked to a possible driving violation, wanted individual or crime.
The two cameras on the back of the marked squad scan license plates in both directions. They're capable of processing data from hundreds of vehicles during Tharp's shift, compared to the dozens he might be able to manually check during that time.
Tharp said some people may see license plates readers, or LPRs, as a "big brother" technology. For him, they're just another tool in his investigative toolbox.
"You still have to develop probable cause," he said. "You're not going to get arrested just because the system says."
For example, if the LPR system flags a car that is being driven, Tharp manually runs the license plate through his dispatch center to check the accuracy of the system's data. He verifies that the vehicle and driver match descriptions in law enforcement databases, and he works to build a case the same way he would without the technology, he said.
If the system flags a license plate tied to a person with a suspended driver's license but the car is not being driven, Tharp takes no further action, he said.
The LPR system creates GPS markers, which can be useful for proving probable cause, he said.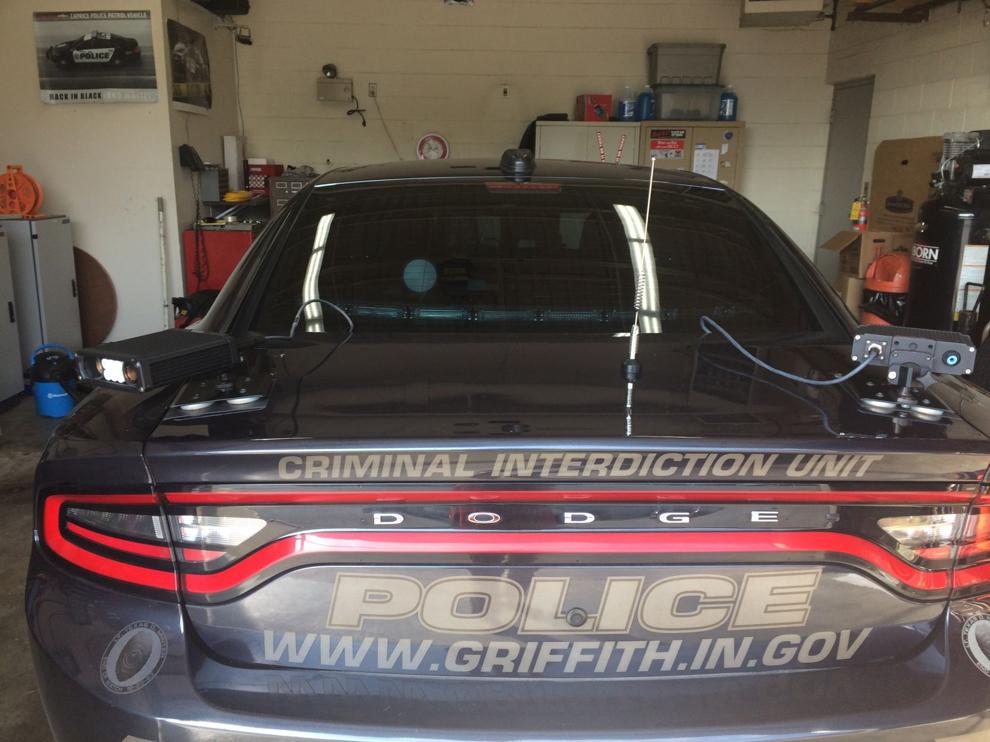 LPRs are becoming one of the most widely adopted new technologies in law enforcement, partly because they're affordable, Griffith Police Chief Greg Mance said.
The total start-up cost for the system in 2015 was just less than $20,000, he said.
"The technology has proven to be invaluable in its ability to locate stolen cars, catch wanted subjects, and provide data related to crimes," Mance said.
Griffith's license-plate-reader-equipped patrol car is on the road 24/7.
Since the department began using the license plate reader last year, the number of violations observed due to the system has dropped off, Tharp said.
"Which is actually a good thing," he said. "That's what we want."
The license plate reader system is linked to state and national databases. Towing and repossession companies have license plate readers that also feed data into the system, but their access is limited to their specific purposes, police said.
Some of the other Northwest Indiana law enforcement agencies using license plate readers include Hammond, Highland, Lake County sheriff's police, Valparaiso, Portage and Indiana State Police. The cameras can be mounted on cars or on poles. 
"The technology has proven to be invaluable in its ability to locate stolen cars, catch wanted subjects, and provide data related to crimes." —Griffith Police Chief Greg Mance