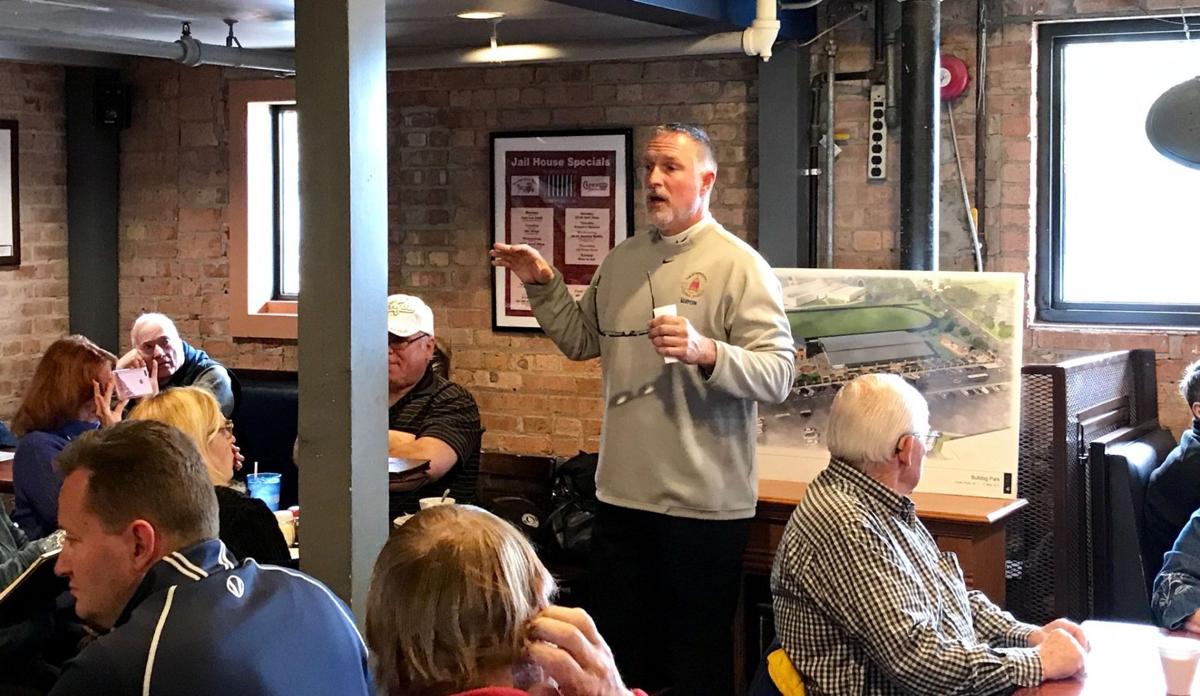 CROWN POINT — Mayor David Uran has said he'll have a major real estate-related announcement concerning the city at Monday's City Council meeting.
Uran made that promise during his monthly mid-week meeting with residents Wednesday at Carriage Court Pizza.
Though he would reveal no public details of the impending announcement, Uran did weigh in on other ongoing city concerns.
The longtime Main Street downtown square shoe store recently moved into its new location just north at the Jewel-Osco plaza. The old site on the city square is being renovated by its owner with approval from the city's Historic Preservation Committee. Uran said the owner is entertaining ideas of what will go in there. 
Like other vacant sites in the city, including the former cleaners business on Main Street just north of Goldsborough Street, the Crown Theater site is privately owned, and all the city can do is act as a "matchmaker" to pull people together to make a deal, Uran said.
Improvements are coming to that intersection, with construction slated for 2019. Special traffic devices installed as a temporary fix on 109th east and west of Broadway have resulted in a "drastic" reduction in accidents, Police Chief Pete Land said.
109th Avenue at Interstate 65
Uran said the city is not giving up on having 109th Avenue expanded to four lanes, but it would require the Indiana Department of Transportation to replace that bridge. The city has been working with the state, the governor's office, local leaders and state legislators about improving 109th. 
"We all agree 109th needs to be expanded, and we are working hard to be able to do that," Uran said.
Bulldog Park
The two-acre site is set to be built along West Street next to Wheeler Middle School near the downtown square. The park will features a civic center with a senior citizen component. In addition to the two-story, multi-function event center, there will be an Olympic-size ice rink, amphitheater for concerts and theater performances and splash pads. Bulldog Park also will be home to the city's festivals and car cruises. Uran said the goal is to have the site open Nov. 1, 2018. The day after Thanksgiving 2018 would probably be the kickoff for open skating.
The mayor's final meeting of the year with residents is scheduled for 7 p.m. Dec. 6 at Safe House Bar & Grill, 101 S. Court St. Officials said that time could change to the afternoon. The meetings will continue into 2018.